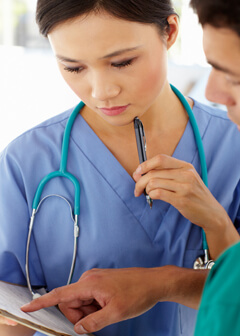 A registered nurse can get a green card to come to the US more easily than almost any other professional.
You may want to watch the Workforce Webinar on International Recruitment of RNs And Allied Health Workers that I did for the Hospital Association of Southern California on March 9, 2022.
Registered nurses are classified by the US Department of Labor as a Schedule A shortage occupation which makes it easier for RNs (and Physical Therapists) to immigrate to the United States than for persons in other occupations.
Employers can sponsor registered nurses for green cards without having to undergo the lengthy and expensive PERM process.
However, a foreign-born RN must pass the NCLEX examination (and sometimes the CGFNS examination), pass an English examination, obtain a VisaScreen certificate and be sponsored by a US employer in order to immigrate to the United States.
Some RNs are eligible for temporary working visas.  RNs who are citizens of either Canada or Mexico can be sponsored for TN visas.  RNs whose jobs require a minimum of a Bachelor's degree may be eligible for H-1B visas.  However, most RNs are ineligible for H-1B visas due to USCIS's restrictive policies.
I have testified before the U.S. Senate Subcommittee on Immigration about the necessity to restore the ability of all qualified registered nurses to obtain temporary work visas.
Client Reviews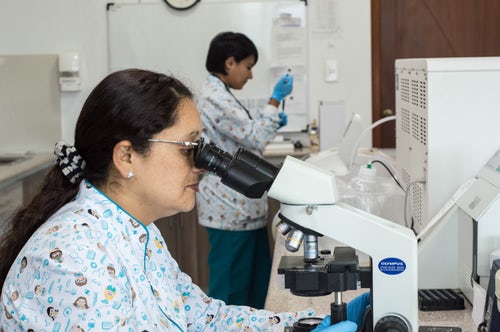 They Are About Providing Solutions
"I am an Internationally Educated Nurse petitioned by US employer and the Law Offices of Carl Shusterman helped me throughout the entire process of my IV application. They were extremely thorough with regard to the instructions and the steps that I needed."
- Francis R., Nashville, Tennessee
Read More Reviews
Zoom Consultations Available!
You can stay up-to-date with the waiting times in the Visa Bulletin by subscribing to our Free E-Mail Newsletter.
We have immigrated over 10,000 registered nurses to work in the hospitals across United States over the past 30+ years. We represent over 100 hospitals and other health care providers.
We hope that this page and the links below demystify the process of immigration for nurses and their employers. We link to numerous articles which explain how to submit a visa petition for a foreign-born RN, discuss the VisaScreen requirements which include credentialing and English-language proficiency tests, and enable readers to contact nurse licensing boards.
Registered Nurse – Green Card Process, Step-by-Step
In order for a foreign-born RN to obtain a green card, she/he must first:
Obtain a college degree in nursing;
Get a license abroad as an RN;
Pass an English examination;
Pass the NCLEX examination;
Get a job offer from a U.S. employer;
Get an RN license in the state of intended employment;
Obtain a VisaScreen certificate;
Get the approval of an I-140 visa petition;
When her priority date is current, get an immigrant visa abroad or, if she is lawfully present in the United States, apply for adjustment of status; and
When the RN is interviewed for an immigrant visa (green card), her spouse and children will be interviewed and granted immigrant visas together with the RN.
Immigration for Registered Nurses is divided into the following subtopics:
Related Pages:
SUCCESS STORIES – IMMIGRATION FOR REGISTERED NURSES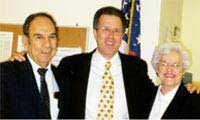 IMMIGRATION FOR REGISTERED NURSES
NURSING ORGANIZATIONS
Decades of Immigration Experience Working for You
What Can We Help You With - Videos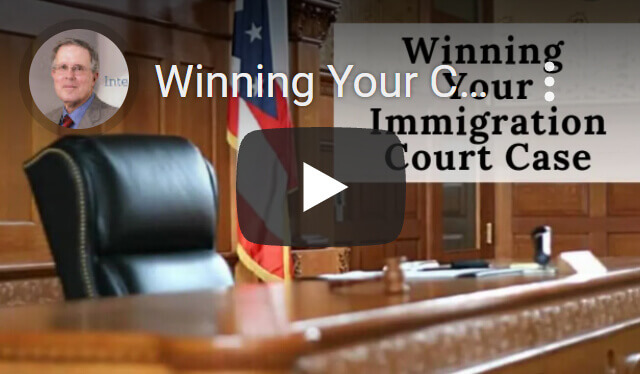 Winning Your Case in Immigration Court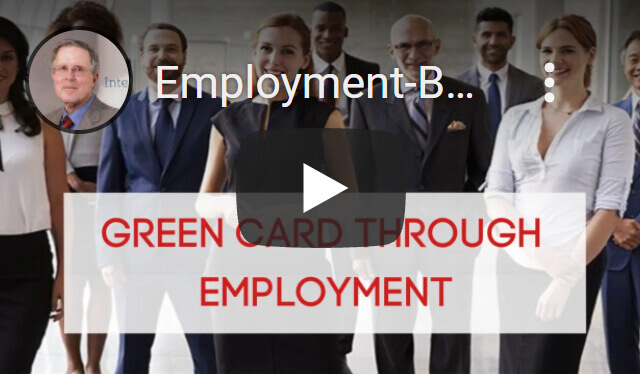 Green Cards through Employment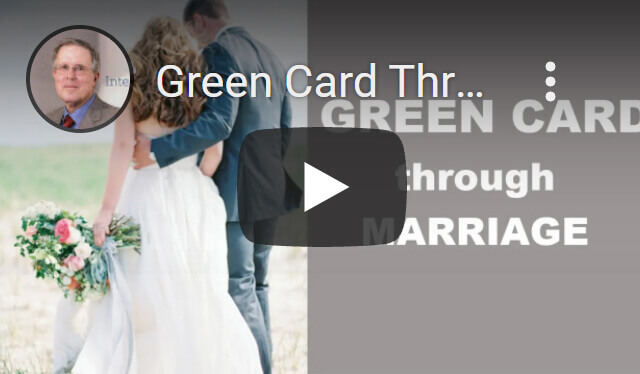 Green Card through Marriage
---
Carl Shusterman
Carl Shusterman served as an INS Trial Attorney (1976-82) before opening a firm specializing exclusively in US immigration law. He is a Certified Specialist in Immigration Law who has testified as an expert witness before the US Senate Immigration Subcommittee. Carl was featured in the February 2018 edition of SuperLawyers Magazine.
---