Our Employers Immigration Guide advises employers how to sponsor foreign-born workers for immigration benefits. It also instructs employers how to comply with I-9, E-Verify and anti-discrimination laws and regulations.
We discuss how to obtain temporary working visas for employees and how to sponsor them for green cards.
Our Guide instructs employers as to how to maximize the chances that their PERM applications will be approved by the US Department of Labor and to how to prepare and submit I-140 visa petitions to the USCIS .
We also discuss how to sponsor employees who are persons of extraordinary ability, outstanding professors and researchers and executives and managers of multinational corporations.
You can stay up-to-date with the latest immigration laws and procedures by subscribing to our Free E-Mail Newsletter.
Client Reviews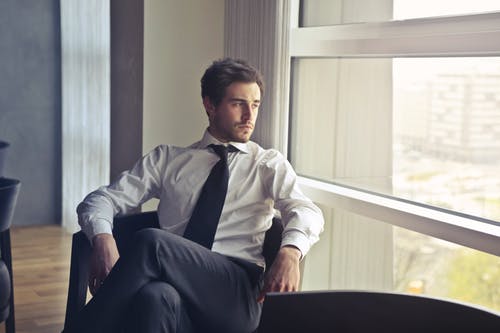 If You Want the Best Result Possible
"Mr. Shusterman and his law firm have represented both me personally and the nonprofit organization that I am associated with. The cases have ranged from the simple to the complex and contentious. Each case has been successfully completed. It is very simple – if you want the best result possible, then select Carl Shusterman."
- Richard B. Knapp, Chicago, Illinois
Read More Reviews
Zoom Consultations Available!
Finally, our Employers Immigration Guide offers advice to employers regarding how to comply with the Employee Verification ("I-9") System, how to respond to "mismatch" letters received from the Social Security Administration and how to avoid liability under anti-discrimination and "document abuse" laws.

Employers Immigration Guide is divided into the following subtopics:
Related Pages – Employers Immigration Guide:
SUCCESS STORIES: Employers Immigration Guide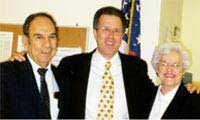 OBTAINING TEMPORARY WORKING STATUS FOR EMPLOYEES
OBTAINING PERMANENT RESIDENCE FOR EMPLOYEES
I-9 COMPLIANCE
On July 21, 2023, the USCIS announced a new version of Form I‑9.
Only one page long, the new I-9. is easier for employers and employees. Other improvements include clearer instructions and providing guidance on acceptable receipts and the auto-extension of some documents found on the Lists of Acceptable Documents.
Employers may begin using the new edition beginning August 1, 2023, but may continue to use the 2019 version of the form through Oct. 31, 2023. Beginning November 1, 2023, only the new Form I‑9 may be used.
DHS also announced a new remote alternative to the physical inspection requirement for employers enrolled in the E-Verify program. The new regulation and guidance are set to be published on July 25, 2023, and will go into effect on August 1, 2023.
The U.S. Department of Homeland Security (DHS) and U.S. Immigration and Customs Enforcement (ICE) announced on May 4, 2023 that employers will have 30 days to reach compliance with Form I-9 requirements after the COVID-19 flexibilities sunset on July 31, 2023. These flexibilities were first announced in March 2020 and subsequently extended throughout the COVID-19 pandemic. DHS encourages employers who have been using those temporary flexibilities to plan ahead to ensure that all required physical inspection of identity and employment eligibility documents is completed by August 30, 2023.
EMPLOYERS: HOW TO SURVIVE AN I-9 AUDIT
How to Survive an I-9 Audit (Part I)
In this video, Carl Shusterman, a former INS Attorney (1976-82) who has assisted many employers in complying with I-9 audits over the past 30+ years, provides advice to employers seeking to comply with both I-9 and complex immigration anti-discrimination and document abuse laws.
SOCIAL SECURITY NUMBERS AND "NO-MATCH" LETTERS
ANTI-DISCRIMINATION/DOCUMENT ABUSE
EMPLOYERS IMMIGRATION GUIDE – GOVERNMENT RESOURCES
PRACTICE ADVISORIES – EMPLOYERS IMMIGRATION GUIDE
Decades of Immigration Experience Working for You
What Can We Help You With - Videos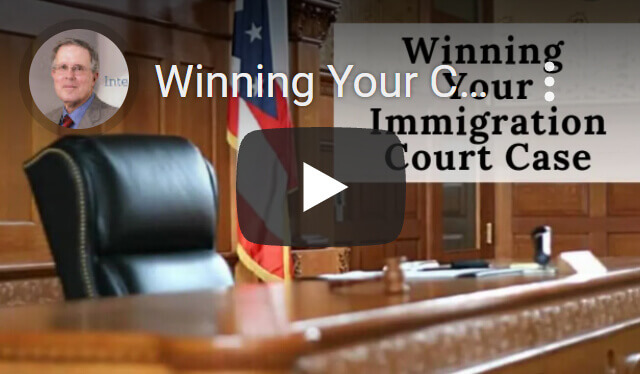 Winning Your Case in Immigration Court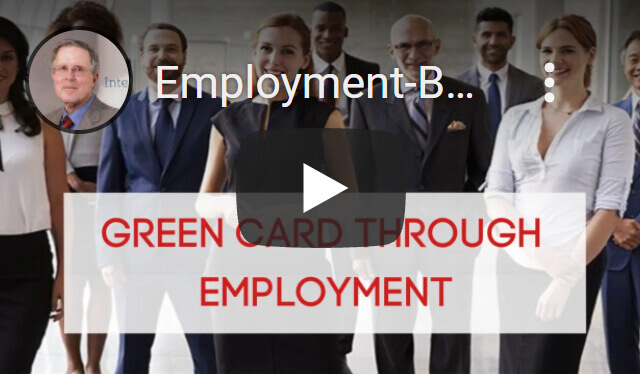 Green Cards through Employment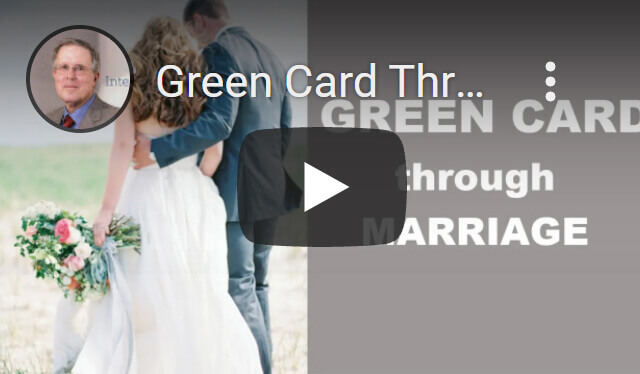 Green Card through Marriage
---
Carl Shusterman
Immigration Attorney Carl Shusterman has 40+ years of experience. He served as an attorney for the U.S. Immigration and Naturalization Service (INS) from 1976 until 1982, when he entered private practice. He has testified as an expert witness before the US Senate Immigration Subcommittee. Carl was featured in SuperLawyers Magazine. Today, he serves as Of Counsel to JR Immigration Law Firm.
---