Q1. What is the Child Status Protection Act (CSPA)?
A. On August 6, 2002, President Bush signed the Child Status Protection Act into law. It will help prevent negative immigration consequences from occurring when a child turns 21 years of age before the INS or the State Department processes his application for permanent residence.
Q2. When will the new legislation become effective?
A. It became effective as soon as it was signed into law.
Q3. Will the law apply to applications for permanent residence based on family-based petitions, employment-based categories and the visa lottery?
A. It applies to applications in all three categories.
Client Reviews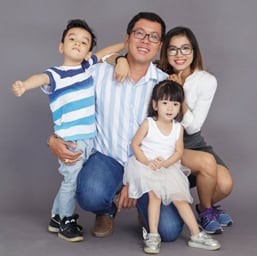 Professional and Knowledgeable Law Firm
"I've had a decade of experience with Mr. Shusterman's law firm. I used them for my immigration needs from H1 to citizenship. It is safe to say this is one of the most competent, professional and knowledgeable law firms. If there is a firm that can handle any possible immigration case routine or otherwise; then this is it."
- D. Chen, Phoenix, Arizona
Read More Reviews
Skype Consultations Available!
Q4. What is the object of the law?
A. An unmarried child under 21 years of age who is eligible for permanent residence is entitled to certain benefits. For example, if his parent(s) are U.S. citizens, the child is considered an "immediate relative" and may obtain a green card without any numerical limitations. However, once he becomes 21 years of age, he no longer qualifies as an immediate relative, and must wait years to become a green card holder. Similarly, a child who is immigrating along with his parents is no longer entitled to do so once he turns 21 years of age. When a child turns 21, and loses immigration benefits, this is commonly known as "aging-out". The law seeks to prevent the unnecessary separation of parents and children due to aging-out.
Q5. How can a son or daughter over 21 years of age qualify as an immediate relative?
A. Yes. Here, a few examples may be helpful:
A father naturalizes as a U.S. citizen and petitions for his 20-year-old son. Formerly, the son had to obtain permanent residence prior to his 21st birthday. If he aged-out, his petition would automatically convert to the family-based first preference category (unmarried adult sons and daughters of U.S. citizens) where the waiting time exceeds six years. Under the new law, the child's age is fixed at 20 on the day that the form I-130 visa petition is submitted on his behalf. Though he will be over 21 years of age when he obtains permanent residence, he is treated as a 20-year-old for immigration purposes.
A mother who is a lawful permanent resident of the United States petitions for her 18-year-old daughter under the family-based 2A category (spouses and children of permanent residents). The next year, the mother applies for naturalization. By the time she naturalizes, her daughter is one week away from turning 21. There is no time for the daughter to complete the necessary application for permanent residence or for the INS to perform the necessary fingerprint and background checks and conduct an interview. Under the old law, the daughter would be placed under the family-based first preference category. However, under the new law, her age will be frozen as of the date that her mother naturalized. Since she was 20 at that time, she qualifies as an "immediate relative" and can adjust her status to permanent resident after her 21st birthday.
A 19-year-old married son is petitioned by his U.S. citizen mother under the family-based 3rd preference category (married sons and daughters of U.S. citizens). A year later, the son and his wife obtain a divorce. The petition on his behalf automatically is converted to the immediate relative category. However, he does not apply for immigrant visa until three years later. Is it too late to apply as an immediate relative? Not under the new law. His aged is fixed as of the date of the termination of the marriage.
Q6. If the son or daughter cannot have his/her age frozen as an immediate relative, can he/she still qualify for a green card even after turning 21 years of age?
A. Here the calculation becomes a bit more complex. Again, let's use an example to illustrate how the new law operates.
The family consists of a husband, wife and their two daughters, aged 18 and 15. The father is a programmer/analyst. His employer submits an application for an alien labor certification on his behalf. When the application is approved, the employer submits an EB-3 visa petition on behalf of the father. The petition is approved six months later, three months after the eldest child turns 21 years of age. Under the old law, the 21-year-old has aged out. However, under the new law, his age is fixed as of the date that a visa number becomes available "reduced by" the number of days that the EB-3 visa petition was pending. Since the petition was pending for six months, these six months must be subtracted from the child's age when a visa number became available (21 years and 3 months). Therefore, the daughter's age is fixed at 20 years and 9 months. This means that she is still considered a "child" for purposes of accompanying her parents in adjusting status to permanent residence. The Child Status Protection Act provides that she must "seek to acquire" permanent residence within one year of a visa number becoming available in order to take advantage of this provision of the law.
If the calculation had resulted in the daughter's age being fixed at 21 or older, the new law provides that she would be automatically reclassified to an appropriate category, presumably family-based 2B, and that she retain her father's original priority date. This would be the date that his employer submitted the labor certification application.
Q7. I was born in the Philippines in 1970. My father submitted a family-based 2B visa petition (unmarried adult son or daughter of a permanent resident) for me many years ago. Just before I was ready to immigrate to the U.S., my father became naturalized as a citizen of the United States. I was recently interviewed at the U.S. Embassy in Manila. When I told them that my father had naturalized, they informed me that I would have to wait many more years to become a permanent resident. They said that his naturalization converted my petition from the 2B category to the 1st preference category. For Filipinos, the 1st preference category is more backlogged than the 2B category. What can I do?
A. Don't blame your father. Hundreds, perhaps thousands, of Filipinos with petitions pending for their sons and daughters have naturalized, incorrectly assuming that this would shorten their waiting times to become permanent residents. In fact, this actually makes the waiting time much, much longer.
Now, under the new law, you can submit a written statement to the INS stating that you do not wish to have your petition converted from the 2B category to the 1st preference category. If the conversion has already taken place, you can request that it be revoked.
Q8. Is there any provision of the new law which affects asylees and refugees?
A. Yes. The new law provides that a child who turns 21 years of age while his parent's request for asylum or application for refugee status is pending may accompany or follow to join the parent once he is granted asylee/refugee status. The new law also allows such a child to adjust status as an asylee/refugee.
Q9. When will the government issue regulations to implement the new law?
A. Who knows? We are still waiting for regulations to be issued to implement certain provisions of the immigration laws enacted in 1996. Since certain provisions of the Child Status Protection Act are time-sensitive, you must act in a timely fashion in order to preserve your rights.
However, the USCIS and the State Department have issued numerous memos interpreting the law.
Q10. Is the new law retroactive?
A. In some cases, yes.
It may apply to an alien who is the derivative beneficiary or any other beneficiary of a family-based (FB) or employment-based (EB) petition even if the petition was approved prior to the effective date of the law in some cases. See section 8 of CSPA.
It also applies to FB and EB petitions and DV lottery applications pending on the date of the law's enactment.
In simple English, even if a child appeared to have "aged-out" prior to August 6, 2002, but under the new law his "immigration age" is under 21, he may still be able to apply for adjustment of status or an immigrant visa for a limited period of time using his original priority date and preference category.
Over 100 Years of Immigration Experience Working for You
What Can We Help You With - Videos
Green Cards through Employment
Green Card through Marriage
---
Carl Shusterman
Carl Shusterman served as an INS Trial Attorney (1976-82) before opening a firm specializing exclusively in US immigration law. He is a Certified Specialist in Immigration Law who has testified as an expert witness before the US Senate Immigration Subcommittee. Carl was featured in the February 2018 edition of SuperLawyers Magazine.
Rate this page:
---