Volume Twenty Four, Number Twelve
SHUSTERMAN'S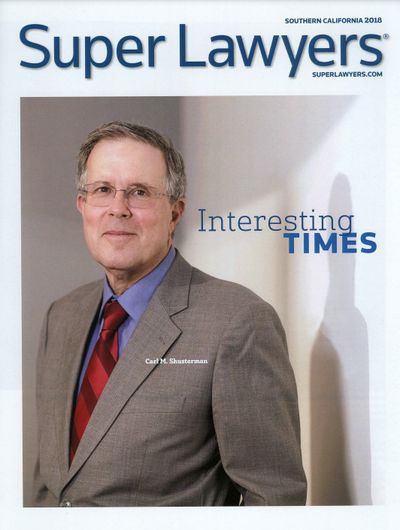 IMMIGRATION UPDATE is the Web's most popular e-mail newsletter regarding US immigration laws and procedures with over 40,000 subscribers located in more than 150 countries. It is written by a former INS Trial Attorney (1976-82) with over 40 years of experience practicing immigration law.
Published by the Law Offices of Carl Shusterman, 600 Wilshire Blvd, Suite 1550, Los Angeles, California, 90017. Phone: (213) 623-4592 x0
Want to keep up to date with the latest changes in immigration laws, procedures, processing times and forms?
Subscribe now to our free Immigration Newsletter, join the conversation on our Facebook Page, follow our Blog Posts and subscribe to our "How-To" Immigration Videos.
Client Reviews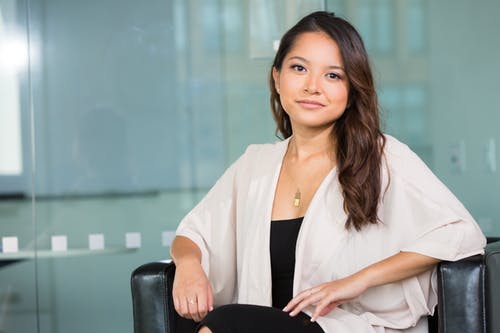 Legal Guru in All Things Immigration
"Mr. Shusterman and his law firm have represented my family and me very successfully. He is not only a legal guru in all things immigration but even more so he is an exceptional human being because he empathizes with his clients and cares that justice is done."
- Maria Davari Knapp, Chicago, Illinois
Read More Reviews
Zoom Consultations Available!
Shusterman's Immigration Update December 2019
TABLE OF CONTENTS
1. Restrictive Immigration Rules Proposed: What You Need to Know
2. December 2019 State Department Visa Bulletin
3. Visa Bulletin Predictions for Fiscal Year 2020
4. Immigration Government Processing Times
5. USCIS Proposes Huge Filing Fee Increases
6. Trivia Quiz: The Immigrant Origins of Christmas
7. Ask Mr. Shusterman: Supreme Court DACA Case – 3 Possible Outcomes
8. Shusterman's Upcoming Immigration Seminars
9. Jobs & Green Cards for RNs & MedTechs: Free Legal Help!
10. Winner of Our November 2019 Immigration Trivia Quiz
NEWS FLASHES
Trump Begins Deporting Asylum Seekers to Guatemala – This past week, for the 1st time, DHS sent an asylum seeker, a citizen of Honduras, to Guatemala. The U.S. and Guatemala recently entered into a safe 3rd country agreement. USCIS asylum officers have been instructed not to ask migrants from El Salvador and Honduras who request asylum at the US-Mexican border whether they have a fear of being sent to Guatemala. Instead, according to DHS, migrants must affirmatively state a fear of being sent to that country. Michael Knowles, president of a union which represents US asylum officers, denounced this new policy during a House hearing earlier this week as "egregious" and "illegal."
Help Families Separated at the US-Mexico Border – Please join Rise to Reunite as they present an early celebration of the Latinx tradition of Dia de los Reyes with a special performance by Grammy nominated Aloe Blacc ("SOS.", "Wake Me Up", "The Man"). Netflix' "Insatiable" star Chris Gorham is the paddle raise auctioneer for the evening with proceeds benefiting sister non-profit Al Otro Lado. A special screening highlighting Al Otro Lado's work unifying families and providing legal representation to migrants in Tijuana and the U.S. will be featured.
4 Immigration Programs Extended to December 20, 2019 – On November 21, 2019, President Trump signed a short-term funding bill to keep the government running through December 20, 2019. This insures the continuation of the following temporary immigration programs: (1) Conrad 30 Program for physicians; (2) EB-5 Regional Center Program; (3) E-Verify and (4) Non-Ministerial Religious Workers.
USCIS to Raise Premium Processing Fee — Beginning on December 2, 2019, USCIS will raise the fee to request premium processing for certain employment-based petitions from $1,410 to $1,440.
DHS Agrees to Continue TPS for 6 Countries — On November 1, 2019, the DHS issued a notice stating it would extend the legitimacy of TPS-related documents through January 4, 2021 for foreign nationals from the following countries: El Salvador, Haiti, Honduras, Nepal, Nicaragua and Sudan. This action is in compliance with a Federal Court injunction preventing DHS from terminating TPS for nationals of these countries.
New EB-5 Rules Go Into Effect — On November 21, 2019, changes to the EB-5 program went into effect including raising the minimum required investment amount from $1 million to $1.8 million, and for investments in Targeted Employment Areas (TEAs) from $500,000 to $900,000.
USCIS Implements $10 Fee for H-1B Visa Registration — On November 7, 2019, USCIS issued a final rule which will require petitioners seeking to file H-1B cap-subject petitions to pay a $10 registration fee beginning in 2020.
Poland Added to Visa Waiver Program  — On November 11, 2019, citizens of Poland became eligible to apply for admission to the US for a period of up to 90 days for tourism or business purposes without having to obtain a visa.
USCIS Implements New Qualifications Regarding Special Immigrant Juvenile Status — On November 19, 2019, USCIS issued a policy alert stating that the recent clarifications made in 3 adopted AAO decisions regarding Special Immigrant Juvenile Status (SIJS) would become effective immediately and apply to cases pending on or filed on or after November 19, 2019. Under these decisions, the agency stated that in order to grant SIJS, it needs evidence of a court's intervention to provide relief to foreign-born children who are victims of abuse, neglect, abandonment, or similar maltreatment.
USCIS Asylum Officer Resigns and Speaks Out Against Trump's Remain in Mexico Policy — The New York Times reported that "Doug Stephens had been an asylum officer for two years. But two days and five interviews that resulted in sending asylum seekers back to danger shook him. He drafted a memo detailing his legal objections to the policy, and circulated it to 80 of his colleagues, his supervisors and a member of Congress. And then he quit."Watch a video in which Doug Stephens explains why he decided to quit his job.
USCIS Form Updates — On November 21, 2019, USCIS updated several forms including Form G-1450, Authorization for Credit Card Transactions; Form I-694, Notice of Appeal of Decision Under Sections 245A or 210 of the Immigration and Nationality Act; Form I-824, Application for Action on an Approved Application or Petition; and Form I-817, Application for Family Unity Benefits.
1. Restrictive Immigration Rules Proposed: What You Need to Know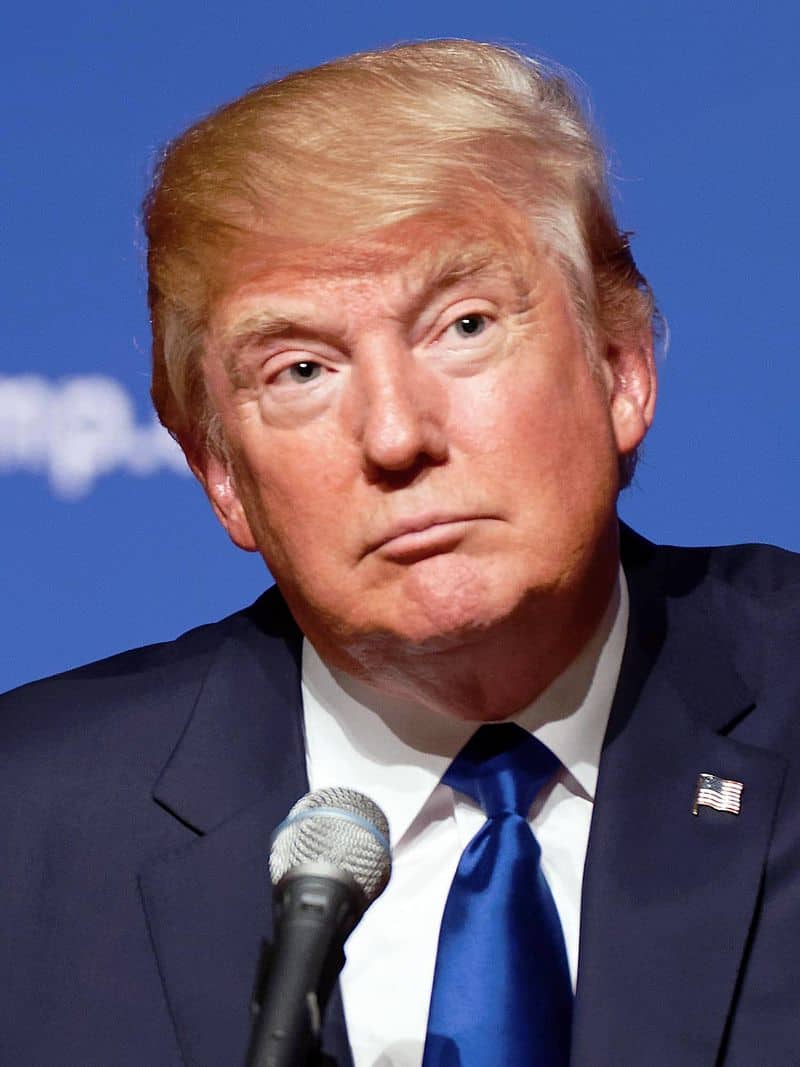 Last week, DHS and DOS announced plans to propose a large number of new immigration regulations during the next few months.  The rules would apply to B-1 business visitors, F-1 students, H-1B professionals and their H-4 spouses, L-1 visa holders.  They would also change the EB-5 program, filings for adjustment of status, asylum and DOS filing fees.
Details of the proposed new immigration regulations will not be available until they are published, but here is what we know so far:
2. December 2019 Visa Bulletin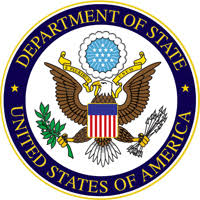 The Visa Bulletin is issued by the U.S. State Department on a monthly basis. The Bulletin shows the backlogs for persons who have been sponsored for green cards through their employers, their relatives, through investments and through the diversity lottery. The length of the backlog varies depending on the person's preference category and their country of chargeability which is usually their country of birth.
3. Visa Bulletin Predictions for FY2020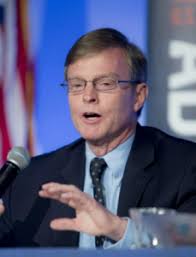 Charlie Oppenheim at the US Department of State issues visa bulletin predictions as to how rapidly or slowly he expects the priority dates in the employment-based and family-based categories to move forward, or to retrogress.
You can stay up-to-date with the waiting times in the Visa Bulletin by subscribing to our Free E-Mail Newsletter.
4. Immigration Government Processing Times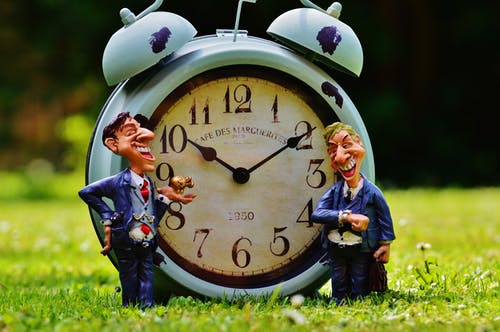 We link to the most recent immigration waiting times for each of the four USCIS Service Centers, the National Benefits Center and the Administrative Appeals Office. We also link to the processing times of all of the 83 USCIS District Offices and Sub-offices. We link to the Labor Department's page entitled "Processing dates for labor certification applications". Finally, we link to the State Department's "Visa Wait Times" page.
5. USCIS Proposes Huge Filing Fee Increases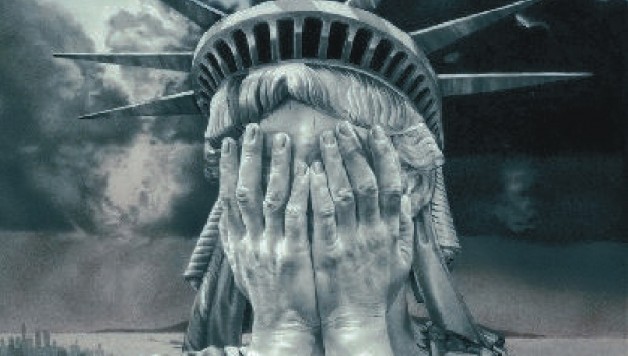 On November 14, 2019, the USCIS issued a proposed regulation which would substantially increase filing fees for many types of immigration benefits.
"USCIS is required to examine incoming and outgoing expenditures, just like a business, and make adjustments based on that analysis. This proposed adjustment in fees would ensure more applicants cover the true cost of their applications and minimizes subsidies from an already over-extended system," said Ken Cuccinelli, Acting Director of the USCIS.
6. Trivia Quiz: The Immigrant Origins of Christmas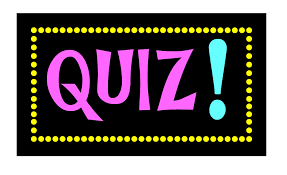 This month's Immigration Trivia Quiz is entitled:
The Immigrant Origins of Christmas
The first person to correctly answer our quiz (and supply their biographical information) wins a free legal consultation with one of our attorneys before the end of December.
7. Ask Mr. Shusterman: Supreme Court DACA Case – 3 Possible Outcomes
Supreme Court DACA oral arguments regarding whether the Trump Administration acted correctly in attempting to terminate the program took place on November 12, 2019.
DACA is short for the Deferred Action for Childhood Arrivals program, which was announced in 2012.  DACA allows some persons with unlawful presence in the US after being brought to the country as children to receive a renewable 2-year period of deferred action from deportation and EAD work permits.
8. Shusterman's Upcoming Immigration Seminars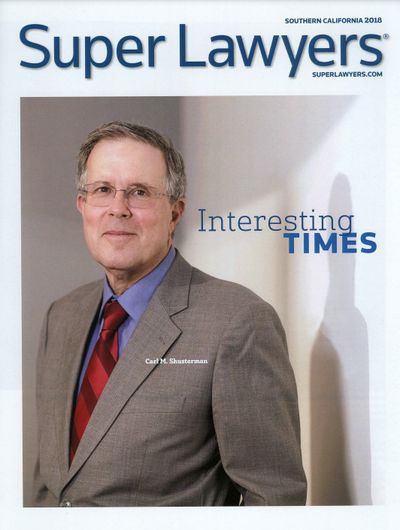 Immigration 101: The Nuts and Bolts
Topic: Employment-Based Immigration
Pincus Professional Education
Hyatt Regency, Los Angeles International Airport
March 21, 2020
Immigration Law Practice Management
5th Annual AILA Nevada Chapter Conference
Topic: TBD
Downtown Grand Hyatt Hotel
Las Vegas, Nevada
March 26-28, 2020
9. Jobs & Green Cards for RNs & MedTechs – Free Legal Help!
Are you a Registered Nurse or a Medical Technologist or a Speech Language Pathologist who is looking for a job in the US?
What if you could find a job, a work visa, and green cards for you and your family to live in the US? And what if the cost to you for all of this was zero dollars?
Hard to believe? Let me explain.
10. Winner of Our November 2019 Immigration Trivia Quiz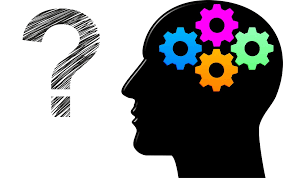 November's Immigration Quiz was entitled: The Integration of Immigrants into American Culture
Here are the answers to the Immigration Quiz from our winner, Valeria:
"Here are the answers to the quiz — I already knew Madeline Albright, but had to use an image search online software to find David Ho and Sergey Brin. This was a great activity! I hope my answer qualifies me for a free consultation!
1) David Ho, from Taiwan, Republic of China. He has made many innovative stare-of-the-art scientific contributions to the understanding and technological treatment of HIV infection.
2) Madeleine Albright, from Prague, Czech Republic. She is a former Secretary of State in the Clinton Administration.
3) Sergey Brin, from Moscow, Russia. He is an American computer scientist and entrepreneur. He co-founded Google (along with Larry Page)."
Congratulations, Valeria! And thank you for keeping up with our newsletter!
Certified Specialist in Immigration Law, State Bar of California
Immigration and Naturalization Service (INS) Attorney (1976-82)
Member of AILA Board of Governors (1988-97)
Law Offices of Carl Shusterman, 600 Wilshire Blvd., Suite 1550
Los Angeles, CA 90017
Phone: (213) 623-4592 x0, Fax: (213) 623-3720
"The bosom of America is open to receive not only the Opulent and respected Stranger, but the oppressed and persecuted of all Nations and Religions…"
– George Washington
Shusterman's Immigration Update December 2019 – Quick Links
About Us
Back Issues of Our Newsletter
Citizenship
Client Testimonials
EB-5 Investors
Forms Download
Green Cards
Job Search
PERM
Processing Times
Schedule a Legal Consultation
Subscribe to Our Newsletter
Success Stories
Temporary Visas
Visa Bulletin
November 25, 2019