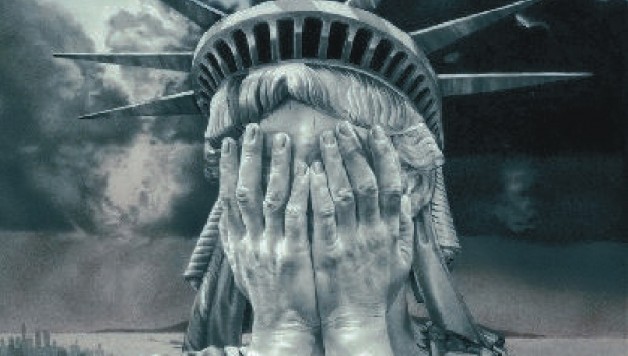 On November 14, 2019, the USCIS issued a proposed regulation which would substantially increase filing fees for many types of immigration benefits.
"USCIS is required to examine incoming and outgoing expenditures, just like a business, and make adjustments based on that analysis. This proposed adjustment in fees would ensure more applicants cover the true cost of their applications and minimizes subsidies from an already over-extended system," said Ken Cuccinelli, Acting Director of the USCIS.
Increase in Filing Fees
Filing fees for adjustment of status and for naturalization would increase dramatically. Adjustment of status applicants would have to pay over $1,000 extra in order to cover the costs of applying for EAD work permits and AP travel documents. The total filing fee for an I-485 packet would be $2,195.  In addition, adjustment applicants would have to pay each time that they renew their work and travel permits. The new naturalization fee would be $1,170, an increase of 83% from the current fee.
When I worked for the INS, the fee for filing an application for naturalization was only $15 and I had to interview 14 applicants and 28 witnesses per day.   Why should a 30-minute interview cost over $1,000?  Is this just a political ploy to keep immigrants from becoming US citizens and voting?
Client Reviews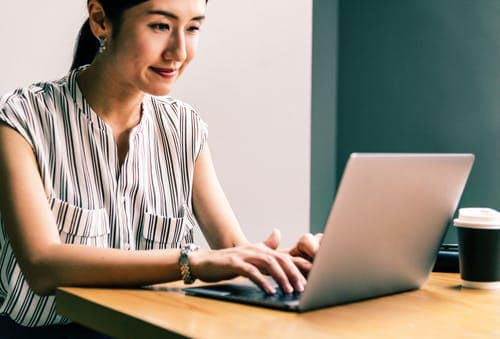 Very Efficient and Professional!
"I would like to thank the team of Carl Shusterman's Office who took care of my application for naturalization. Everything went well and very fast! Very efficient and professional!"
- Jennie Kil, San Francisco, California
Read More Reviews
Zoom Consultations Available!
Employers sponsoring persons for H-1B and L-1 visas would also see large fee increases. The fee for filing an H-1B petition would increase to $560 while the fee for filing an L petition would increase 77% to $815. Employers with a high proportion of H-1B or L employees would be saddled with paying an additional border security fee of $4,000 to $4,500 per petition.
Assuming DACA is still in existence when the fee increases take effect, the DACA renewal fee will rise to $765, a 55% increase.
For the first time, many asylum applicants would no longer be exempt from paying filing fees. There would be a $50 fee imposed on persons applying for asylum or withholding of removal. In addition, they would, for the first time, have to pay a fee of $490 in order to apply for an EAD work permit. Only 3 other countries in the world charge filing fees for first-time asylum applicants: Iran, Fiji and Australia.
A fee for asylum applications could prevent many persons in immigration detention from filing I-589s since they earn $1 a day through ICE's so-called "voluntary work program."
USCIS wants to abolish most fee waivers except for those listed in the law (VAWA self-petitioners, battered spouses of certain nonimmigrants, U visas, T visas and TPS). Among the fee waivers largely eliminated are those for naturalization, adjustment of status, green card replacement and renewals and employment authorization. Currently, almost 40% of naturalization applicants requested a fee waiver.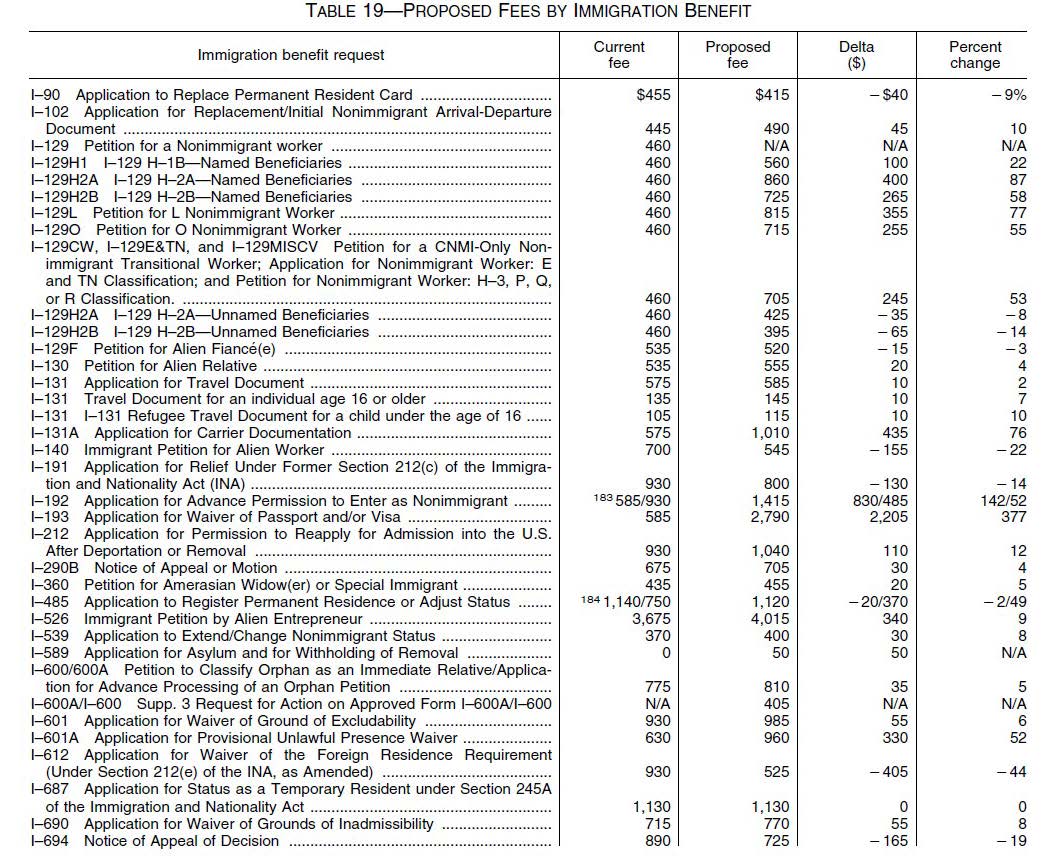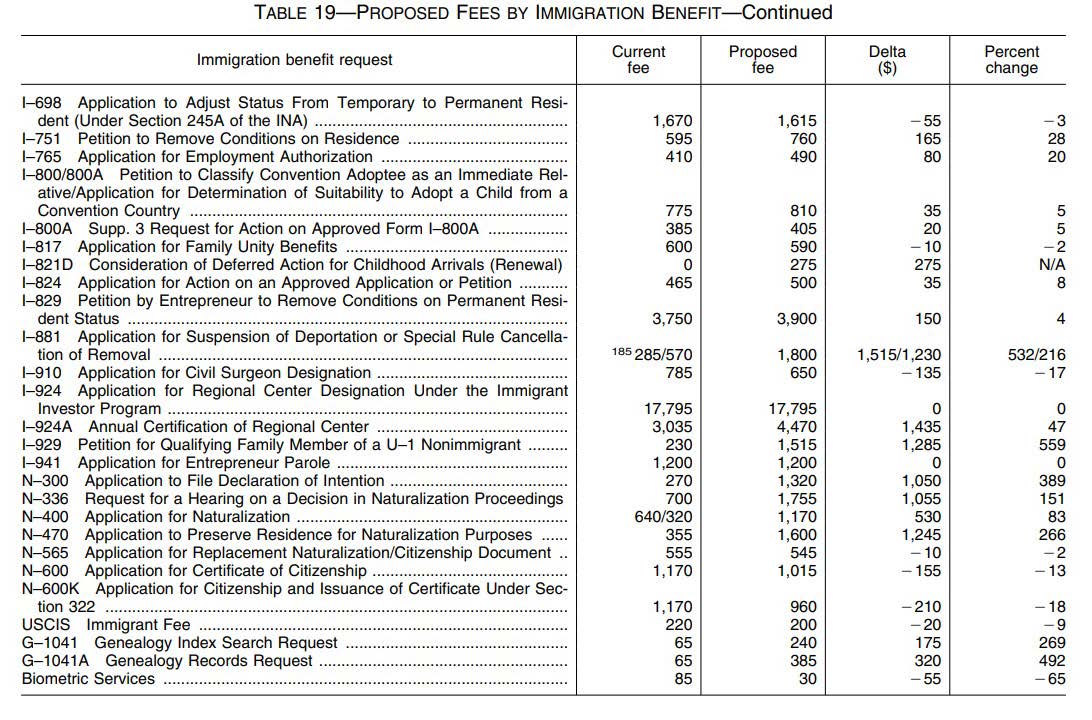 Transfer of USCIS Filing Fees to ICE
Where would the money from these new filing fees go?  To reduce large USCIS waiting times?  No!
Over $200 million per year would be transferred from USCIS to fund ICE enforcement operations. In other words, the government is proposing to charge immigrants following the law and seeking immigration benefits an extra fee so that they can detain and deport other immigrants.
USCIS is largely funded by its Immigration Examinations Fee Account, or IEFA. The IEFA is meant to be used for "expenses in providing immigration adjudication and naturalization services." INA § 286(n). However, USCIS plans to transfer $207.6 million from IEFA to ICE for use in enforcement, despite not only IEFA's clear purpose, but also the staggering backlog of cases that USCIS has yet to adjudicate.
Premium Processing
Recently, the USCIS increased the fee for premium processing. Now, it announced that premium processing will slow down from 15 calendar dates to 15 business days effective December 2, 2019.
When Will the Fee Increases Become Effective?
Since this is a proposed regulation, the agency is required to respond to public comments which are expected to be numerous. It is important that you submit comments to USCIS challenging this proposed rule before December 16, 2019.
It is not expected that the regulation will be finalized for several months.
Persons eligible for naturalization or other immigration benefits should consider filing their applications as soon as possible before the filing fee increases become effective.
USCIS Filing Fee Increase – Additional Resources