Section 245(i) allows certain persons who have overstayed their visas or entered the United States without papers to adjust their status without having to leave the US. They must pay a fine, but they do not have to return to their home countries in order to apply for green cards.
In this video, Carl Shusterman, a former INS Attorney (1976-82) whose law firm has assisted thousands of persons across the US in becoming permanent residents for over 30 years, explains the benefits of section 245(i).
To qualify to adjust your status in the US under section 245(i), the application for a labor certification or immigrant visa petition filed on your behalf must have been "approvable when filed". What does this mean? What if the relative who originally sponsored you for a green card has died? What if your labor certification was never approved? How about if the employer who sponsored you is now out of business, and you want to be sponsored by a family member? Is it true that the benefits of 245(i) last a lifetime? If you qualify, what about your spouse and children? Does it make a difference if you get married before or after the petition was filed on your behalf?
Client Reviews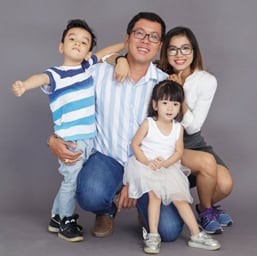 Professional and Knowledgeable Law Firm
"I've had a decade of experience with Mr. Shusterman's law firm. I used them for my immigration needs from H1 to citizenship. It is safe to say this is one of the most competent, professional and knowledgeable law firms. If there is a firm that can handle any possible immigration case routine or otherwise; then this is it."
- D. Chen, Phoenix, Arizona
Read More Reviews
Zoom Consultations Available!
Our video answers these and many other questions about the section 245(i) process.
For additional information, please visit our How to Get a Green Card Under Section 245(i) web page.