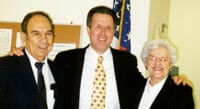 Winning your case in immigration court requires the assistance of an experienced immigration attorney.
Los Angeles deportation defense attorney Carl Shusterman, a former INS Trial Attorney (1976-82), who has assisted thousands of persons across the U.S. in winning their deportation and removal cases, explains how to win your case in Immigration Court.
When your case comes before an Immigration Judge, the government is charging you with being deportable from the United States. The government will be represented at your hearing by a Trial Attorney who probably has appeared in hundreds, if not thousands, of removal proceedings. Therefore, it is important that you are represented by the best deportation defense attorney that you can find to help you in winning your case in immigration court.
At all times, over 30,000 persons are held in detention by the Immigration and Customs Enforcement (ICE). An experienced deportation defense attorney may be able to persuade the Immigration Judge to lower the bond amount or to allow you to be released on your own recognizance.
Initially, the burden of proof is on the government to prove that you are removable by "clear, convincing and unequivocal" evidence. Sometimes the government is unprepared. We defended a client in San Francisco who had been convicted of a crime which made her deportable. However, because the government's copy of her record of conviction was not properly certified, the Immigration Judge terminated the proceedings, and our client was allowed to remain in the United States.
Client Reviews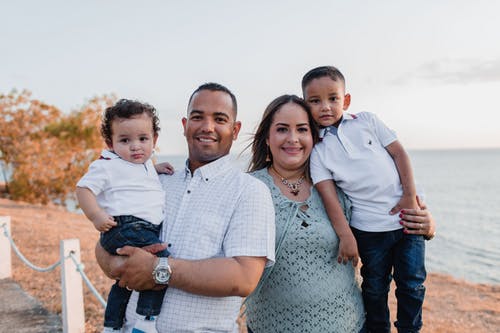 Go to a Law Firm which is Professional and Knowledgeable
"Very professional law firm. We had a difficult issue and Mr. Shusterman's office got right onto the case and resolved the issue with USCIS. Because of their efforts, me and my family were able to get our Legal Permanent Residency card. My suggestion to those trying to obtain employment based card. Don't look for money saving attorney. They will cost you lot more in long run. Go to a law firm which is professional and knowledgeable. It pays in the long term."
- Nilesh Patel, Chicago, Illinois
Read More Reviews
Zoom Consultations Available!
We hope that our Winning Your Case In Immigration Court Video below answers many of your questions about the process.
Are you eligible for relief from removal? You may be able to apply for one of following forms of relief: adjustment for status, asylum, withholding of removal, the Convention Against Torture (CAT), cancellation of removal, suspension of deportation, a waiver or registry. However, it is important that your application(s) for relief from removal be meticulously documented.
Adjustment of status through marriage to a U.S. citizen is a common form of relief for a person in removal proceedings.  However, you may also be eligible to adjust your status under section 245(i).
Asylum requires that you have been persecuted or have a "well-founded fear of persecution" in your country based on (1) political opinion, (2) religion, (3) race, (4) nationality, or (5) membership in a particular social group.  In certain cases, even if you are not eligible for asylum, you may qualify for withholding of removal or the Convention Against Torture (CAT).
If you are a green card holder that the government is trying to deport, you may be eligible to apply to the Immigration Judge for Cancellation of Removal for Permanent Residents using form EOIR-42B (plus supporting documents) if you meet each of the following conditions:
You have been a lawful permanent resident of the US for at least 5 years;
You have resided continuously in the US for a minimum of 7 years after being admitted to the US. in any status (prior to the institution of removal proceedings);
You have not been convicted of an aggravated felony; and
You are not inadmissible from the US on security grounds.
If you are not a green card holder, in order to apply for cancellation of removal, you must meet each of the following requirements:
1.  You have been physically present in the U.S. for a continuous period of ten years prior to the institution of removal proceedings. (This requirement is not applicable if you have served a minimum of 24 months in the U.S. Armed Forces, were present in the U.S. during your enlistment or induction, and are either serving honorably or have received an honorable discharge.) "Continuous" means that you can not be out of the U.S. for more than 90 days at a time, or 180 days in the aggregate, during the ten-year period.
You have been a person of good moral character for ten years;
You are not inadmissible under §212(a)(2) or (3) (criminal and security grounds) or deportable under §237(a)(1)(G) (marriage fraud), (2) (criminal grounds), (3) (failure to register and falsification of documents) or (4) (security and related grounds).
Your removal would result in exceptional and extremely unusual hardship to your spouse, parent, or child, who is a citizen of the United States or a lawful permanent resident.
Winning Your Case in Immigration Court – Additional Resources
Decades of Immigration Experience Working for You
What Can We Help You With - Videos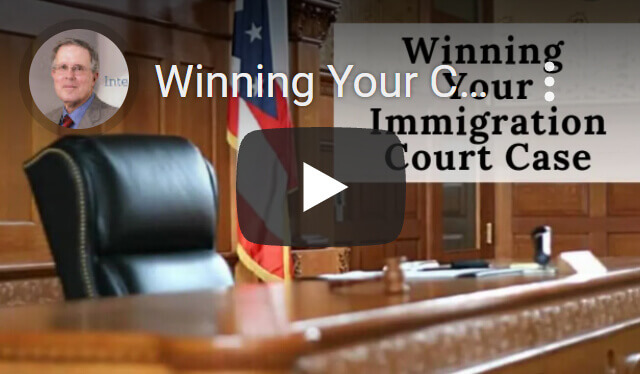 Winning Your Case in Immigration Court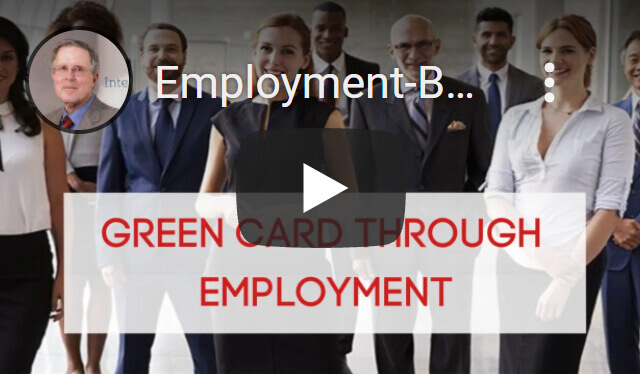 Green Cards through Employment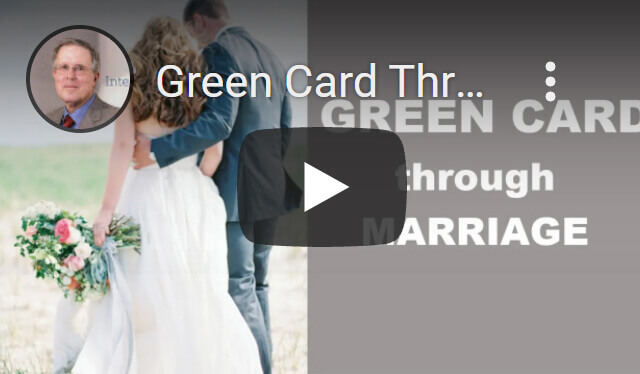 Green Card through Marriage
---
Carl Shusterman
Immigration Attorney Carl Shusterman has 40+ years of experience. He served as an attorney for the U.S. Immigration and Naturalization Service (INS) from 1976 until 1982, when he entered private practice. He has testified as an expert witness before the US Senate Immigration Subcommittee. Carl was featured in SuperLawyers Magazine. Today, he serves as Of Counsel to JR Immigration Law Firm.
---