An L1 visa is for a person who works for a company with a parent, subsidiary, branch or affiliate in the United States. These persons come to the US as intracompany transferees to perform services either in a
for a parent, branch, subsidiary or affiliate of the same employer that employed the professional abroad. The employee must have been employed abroad for the corporation, firm, or other legal entity (or an affiliate or subsidiary thereof) on a full-time basis for at least one continuous year out of the last three-year period to qualify. There is no annual cap on L1 visas.
President Trump has suspended the issuance of most L1 visas until the end of 2020. However, persons lawfully present in the US may change their status to L and extend their current L status.

If the employer wishes to speed up the processing of the petition, they may wish to use USCIS' premium processing procedure. Also,the company can apply for a blanket L visa which allows individuals to file a copy of the approved blanket petition instead of filing for a regular L1 visa. In order to be granted a blanket petition, the USCIS must determine that the company qualifies for the intracompany transferee visa.
Client Reviews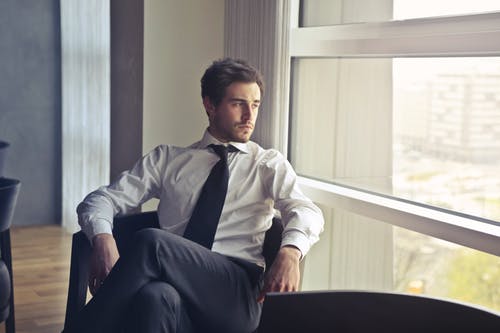 If You Want the Best Result Possible
"Mr. Shusterman and his law firm have represented both me personally and the nonprofit organization that I am associated with. The cases have ranged from the simple to the complex and contentious. Each case has been successfully completed. It is very simple – if you want the best result possible, then select the Law Offices of Carl Shusterman."
- Richard B. Knapp, Chicago, Illinois
Read More Reviews
Skype Consultations Available!
The employer is not required to obtain a labor certification prior to petitioning in the L visa category. Compensation level is not prescribed, but U.S. income must be sufficient to prevent the person from becoming a public charge.
Dependents (i.e. spouses and unmarried children under 21 years of age) of workers with L1 visas are entitled to L-2 status with the same restrictions as the principal. Dependents may be students in the US while remaining in L-2 status, Dependent spouses may apply for Employment Authorization Documents (EADs).
L1 Visa – Petition Document Requirements
A U.S. employer or foreign employer may file the I-129 petition, but a foreign employer must have a legal business in the U.S.
The petition must be filed with:
Evidence of the qualifying relationship between the U.S. and the foreign employer which address ownership and control, such as an annual report, copies of articles of incorporation, financial statements, or stock certificates;
A letter from the person's foreign qualifying employer detailing his or her dates of employment, job duties, qualifications and salary and demonstrating that the person worked for the employer abroad for at least one continuous year within the three-year period before the filing of the petition in an executive or managerial capacity or in a position involving specialized knowledge; and
A detailed description of the proposed job duties and qualifications and evidence the proposed employment is in an executive or managerial capacity or in a position involving specialized knowledge.
A petitioner may apply for an extension of an individual L-1 petition using Form I-129. Supporting documentation is not required, except in those cases involving new offices or when requested. For details, please refer to 8 CFR 214.2(l)(14)(i).
L1 Visa – What is Specialized Knowledge?
Specialized knowledge means either special knowledge possessed by an individual of the petitioning organization's product, service, research, equipment, techniques, management, or other interests and its application in international markets, or an advanced level of knowledge or expertise in the organization's processes and procedures (See 8 CFR 214.2(l)(1)(ii)(D)).
L1 Visa – Additional Resources
Over 100 Years of Immigration Experience Working for You
What Can We Help You With - Videos
Green Cards through Employment
Green Card through Marriage
---
Carl Shusterman
Carl Shusterman served as an INS Trial Attorney (1976-82) before opening a firm specializing exclusively in US immigration law. He is a Certified Specialist in Immigration Law who has testified as an expert witness before the US Senate Immigration Subcommittee. Carl was featured in the February 2018 edition of SuperLawyers Magazine.
Rate this page:
---