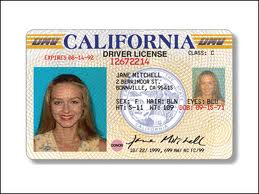 On September 13, the California State Legislature passed a bill which would enable undocumented immigrants to apply for California State Driver's Licenses. The State Senate passed the bill, AB60, by a 28-8 vote while the Assembly's vote was 55-19. Governor Jerry Brown has indicated that he will sign the bill into law.
The driver's licenses issued to the undocumented would allow them to drive legally, but not to apply for other benefits. There will be a notation on the license stating that the document "does not establish eligibility for employment or for public benefit". The licenses will contain the initials "DP" (Drivers Privilege) instead of "DL" (Drivers License).
Like other applicants, the undocumented will have to pass both a written and a driving test, and comply with applicable rules issued by the Department of Motor Vehicles. These drivers would then be eligible to purchase automobile insurance.
"These licenses will include a special watermark on the front and language on the back that makes it clear this license is for driving only and not identification," said Kim Raney, who is the President of the California Police Chiefs Association. "TSA and federal officials and law enforcement will all be aware that these grant driving privileges only and aren't confirmed identification."
Nine other states have enacted laws allowing undocumented immigrants to apply for state driver's licenses, six this year. Prior to 1993, a person's immigration status was not a criterion for obtaining a California Driver's License. Approximately 2.6 million undocumented persons reside in California.
Although some persons criticized this measure as a "quasi-amnesty", it was strongly endorsed by the California Police Chiefs Association, the insurance industry and Los Angeles Police Chief Charlie Beck. The police chiefs believe that the measure will increase traffic safety and diminish the number of hit and run accidents.
A statement issued by Governor Brown stated that "This bill will enable millions of people to get to work safely and legally…Hopefully, it will send a message to Washington that immigration reform is long past due."


Skype Consultations Available!