The Board of Immigration Appeals ("BIA") is an administrative appellate body that is part of the U.S. Department of Justice. BIA decisions are the final administrative action in a removal proceeding.  However, most BIA decisions can be appealed to a U.S. Court of Appeals.
The BIA may be affirm the decision of an Immigration Judge.  Alternatively, the Board may either reverse or remand a Judge's decision.
Client Reviews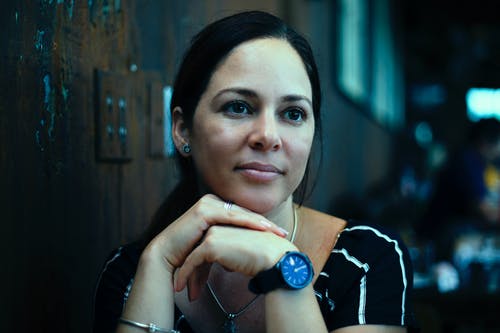 Highly Ethical, Professional, Trustworthy and Attentive
"We hired an immigration attorney from the Law Offices of Carl Shusterman when my husband faced deportation proceedings. He had a tremendously complicated case, yet they were able to reopen it by the BIA and follow through to finish by acquiring a green card for him. His attorney was Jennifer Rozdzielski. She is highly ethical, professional, trustworthy, and attentive. Jennifer made our dreams come true by helping keep our family together. Would highly recommend."
- Anna, Los Angeles, California
Read More Reviews
Skype Consultations Available!
The jurisdiction of the BIA extends beyond removal proceedings.  For instance, if the USCIS denies an I-130 family-based petition, the petitioner may appeal to the BIA.  If the BIA affirms the denial, the appeal is not to the Court of Appeals but to the Federal District Court.  Attorney Shusterman once traveled to Falls Church, Virgina to argue an appeal before the BIA of a decision by the INS District Director in Buffalo, New York who had denied a nonimmigrant visa waiver for our client who was a Canadian citizen.  The BIA panel overturned the denial, and ruled unanimously in favor of our client.


There are now 28 volumes of BIA precedent decisions, all of which we link to from this page. We also link to unpublished BIA decisions. Although unpublished decisions do not constitute precedents, they can be very useful in preparing your case.
The BIA allows certain non-attorneys to represent clients. However, non-attorneys must be part of a BIA-recognized organization (generally a nonprofit), and must have obtained BIA accreditation.
A practice manual for appearing before the BIA is available from the U.S. Department of Justice.
The Board of Immigration Appeals is located in Falls Church, Virginia. Its Board Members are administrative judges appointed by the U.S. Attorney General. The size of the full BIA varies from time to time, depending on resignations, retirements and new appointments; it may have up to 15 Board Members under the current authorizing legislation. However, following the practice of appellate courts, many decisions of the BIA are by panels that are composed of three Board Members while other decisions are made by a single Board Member.
The Board of Immigration Appeals page contains the following:
GENERAL INFORMATION – Board of Immigration Appeals
PRACTICE ADVISORIES – Board of Immigration Appeals
Affirmance Without Opinion
What Can We Help You With - Videos
Green Cards Through Employment
Green Cards Through Marriage
Over 100 Years of Immigration Experience Working for You
What Can We Help You With - Videos
Green Cards through Employment
Green Card through Marriage
---
Carl Shusterman
Carl Shusterman served as an INS Trial Attorney (1976-82) before opening a firm specializing exclusively in US immigration law. He is a Certified Specialist in Immigration Law who has testified as an expert witness before the US Senate Immigration Subcommittee. Carl was featured in the February 2018 edition of SuperLawyers Magazine.
Rate this page:
---