How can you obtain lawful permanent residence through a US Embassy or Consulate abroad, commonly known as Consular Processing?
If you reside outside of the US or are ineligible to adjust your status in the US, you may be eligible to apply for lawful permanent residence at the US Embassy or Consulate in the country where you are a national.  Once the USCIS approves the visa petition submitted by your relative (form I130) or employer (form I-140), the approved petition will be forwarded to the National Visa Center (NVC).
Client Reviews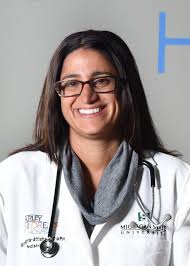 The Best Lawyer!
"I had the best experience working with Law Offices of Carl Shusterman. The staff is very professional, trustworthy, responsive, knowledgeable and helpful."
- Dr. R. Khan, Boston, Massachusetts
Read More Reviews
Skype Consultations Available!
When your priority date is almost current, the NVC will request that you pay your government filing fees and submit the necessary paperwork for your immigrant visa interview.  As soon as you comply, the NVC will forward your paperwork to the appropriate US Embassy/Consulate which will schedule you, and your spouse and children, for an immigrant visa interview as soon as your priority date is current.
Once your application for an immigrant visa, and any waivers which may be required, are approved, you and your family will be able to travel to the United States to seek admission for lawful permanent residence.
Green Cards Through Consular Processing is divided into the following topics:
State Department Resources
Consular Processing Links
Success Stories – Consular Processing
Over 100 Years of Immigration Experience Working for You
What Can We Help You With - Videos
Green Cards through Employment
Green Card through Marriage
---
Carl Shusterman
Carl Shusterman served as an INS Trial Attorney (1976-82) before opening a firm specializing exclusively in US immigration law. He is a Certified Specialist in Immigration Law who has testified as an expert witness before the US Senate Immigration Subcommittee. Carl was featured in the February 2018 edition of SuperLawyers Magazine.
Rate this page:
---