Volume Twenty Four, Number Three
SHUSTERMAN'S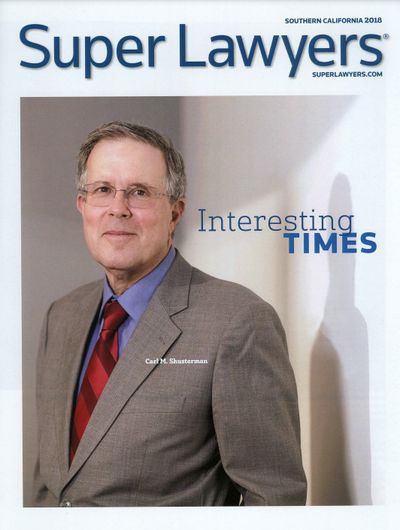 IMMIGRATION UPDATE is the Web's most popular e-mail newsletter regarding US immigration laws and procedures with over 60,000 subscribers located in more than 150 countries. It is written by a former INS Trial Attorney (1976-82) with over 40 years of experience practicing immigration law.
Published by the Law Offices of Carl Shusterman, 600 Wilshire Blvd, Suite 1550, Los Angeles, California, 90017. Phone: (213) 623-4592 x0.
Want to keep up to date with the latest changes in immigration laws, procedures, processing times and forms? Subscribe now to our free Immigration Newsletter, join the conversation on our Facebook Page, follow our Blog Posts and subscribe to our "How-To" Immigration Videos.
Client Reviews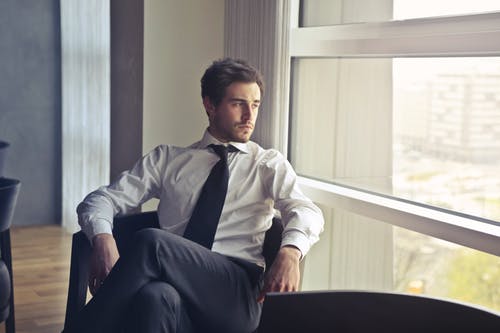 If You Want the Best Result Possible
"Mr. Shusterman and his law firm have represented both me personally and the nonprofit organization that I am associated with. The cases have ranged from the simple to the complex and contentious. Each case has been successfully completed. It is very simple – if you want the best result possible, then select the Law Offices of Carl Shusterman."
- Richard B. Knapp, Chicago, Illinois
Read More Reviews
Zoom Consultations Available!
Shusterman's Immigration Update March 2019
TABLE OF CONTENTS
1. H-4 EADs are Ending Soon – Act Now Before It's Too Late
2. March 2019 Visa Bulletin & Predictions for FY2019
3. Immigration Government Processing Times
4. Facebook Live – Engage with Our Attorneys in Real Time
5. Success Story: Canadian Physicians – Getting H-1B Status Without a J Waiver
6. Immigration Trivia Quiz: Famous Immigrant Chefs
7. Ask Mr. Shusterman: New H-1B Visa Lottery Regulation
8. Shusterman's Upcoming Immigration Seminars
9. Jobs & Green Cards for RNs & MedTechs: Free Legal Help!
10. Winner for February Immigration Trivia Quiz!
NEWS FLASHES
Bipartisan Funding Deal Avoids Another Government Shutdown — On February 15, President Trump signed a budget bill which appropriates $1.375 billion for physical barriers on the U.S.- Mexican border. The bill will fund the government through September 30, 2019 and continue the following immigration programs until then: (1) E-Verify; (2) EB-5 Regional Centers; (3) Green Cards for Non-Ministerial Religious Workers and (4) the Conrad 30 J-1 Waiver Program for International Medical Graduates.
End Forced Labor in Immigration Detention — On January 29, The New York Times published an op-ed about the conditions at immigration detention facilities in the United States centers, which force detainees into working for a dollar a day and punishing those who don't.
USCIS Accepts Copies of Negative P Visa Consultations Directly from Labor Unions — On February 8, USCIS started to accept copies of negative consultation letters directly from labor unions relating to a current or future P nonimmigrant visa petition. A consultation letter from a U.S. labor organization is generally required for petitions in the P visa classification, which covers athletes, artists, entertainers and their essential support personnel.
USCIS Announces Applicants Can Now Apply for N-600 and N-600K Online — On January 29, USCIS announced applicants can now complete and file Forms N-600 and N-600K for derivative U.S. citizenship online.
USCIS Announces Closure of Moscow Field Office — On February 5, USCIS announced it will permanently close its field office in Moscow, Russia on March 29. The USCIS field office in Athens, Greece, will assume jurisdiction over immigration matters in the Russian Federation, Armenia, Azerbaijan, Belarus, Estonia, Georgia, Kazakhstan, Kyrgyzstan, Latvia, Lithuania, Moldova, Tajikistan, Turkmenistan, Ukraine, and Uzbekistan.
USCIS Announces Online Case Status Feature for Asylum Applicants — On January 28, USCIS announced applicants who have a pending affirmative asylum application can now check the status of their applications online at uscis.gov/casestatus. Only asylum applicants with an application pending with USCIS will be able to use this new feature. It will not cover asylum applicants whose cases are pending in immigration court.
USCIS Resumes Premium Processing for H-1B Petitions Filed on or before December 21, 2018 — On February 19, USCIS resumed premium processing for all H-1B petitions filed on or before December 21, 2018.
New Rules for Change/Extension of Status — Starting on March 11, those seeking to extend or change their status (and their dependents) will be required to appear in person for fingerprinting and photographs. This new policy does not apply when a form I-129 is required.
1. H-4 EADs are Ending Soon – Act Now Before It's Too Late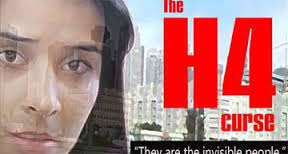 On February 20, 2019, the Department of Homeland Security (DHS) submitted a proposed H-4 EAD regulation entitled "Removing H-4 Dependent Spouses from the Class of Aliens Eligible for Employment Authorization" to the Office of Management and Budget (OMB) for review.
2. March 2019 Visa Bulletin & Predictions for FY2019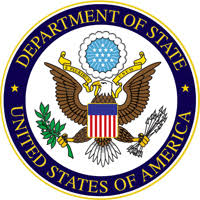 The Visa Bulletin is issued by the U.S. State Department on a monthly basis. The Bulletin shows the backlogs for persons who have been sponsored for green cards through their employers, their relatives, through investments and through the diversity lottery. The length of the backlog varies depending on the person's preference category and their country of chargeability which is usually their country of birth. Each Visa Bulletin contains both Dates for Filing Charts and Final Action Dates Charts.
3. Immigration Government Processing Times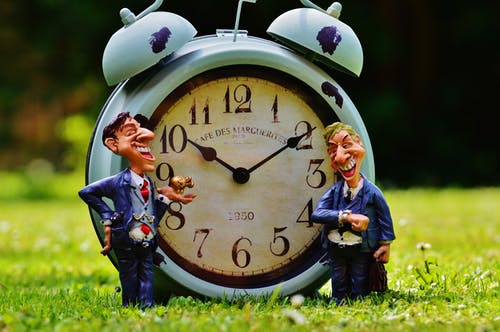 We link to the most recent immigration waiting times for each of four USCIS Service Centers, the National Benefits Center and the Administrative Appeals Office. We also link to the processing times of all of 83 USCIS District Offices and Sub-offices. We link to the Labor Department's page entitled "Processing dates for labor certification applications". Finally, we link to the State Department's "Visa Wait Times" page. Simply enter the consulate where you wish to apply for a temporary non-immigrant visa to learn how long it takes to obtain such a visa at any visa-issuing consular post overseas.
4. Facebook Live – Engage with Our Attorneys in Real Time

In our Facebook Live videos, our attorneys discuss a wide range of immigration topics and take questions online. We announce each topic in advance on the Breaking Immigration News section on our homepage.
Facebook Live allows us to provide tips and information regarding immigration law, while also providing viewers the opportunity to ask questions during the broadcast.
You can watch videos of our previous Facebook Live sessions online.
5. Success Story: Canadian Physicians – Getting H-1B Status Without a J Waiver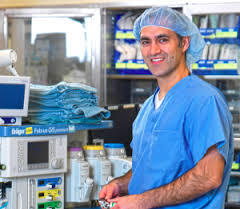 What is the most common immigration problem for foreign-born physicians who complete their medical residencies and fellowships in the United States?
Most foreign-born physicians complete their training in the U.S. using J visas.
Because of this fact, they are required to return to their countries of origin for 2 years before they are eligible for green cards or for H or L visas.  Alternatively, they may be eligible for waivers of the 2-year requirement, particularly if they agree to work in a medically-underserved area for a minimum of 3 years.
6. Immigration Trivia Quiz: Famous Immigrant Chefs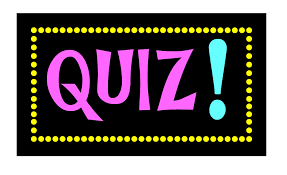 This month's Immigration Trivia Quiz is entitled:
Quiz Removed
The first person to correctly answer our quiz (and supply their biographical information) wins a free legal consultation with one of our attorneys before the end of March.
7. Ask Mr. Shusterman: New H-1B Visa Lottery Regulation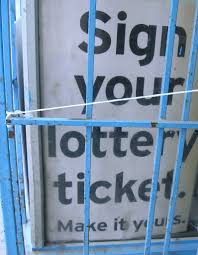 On January 31, the USCIS issued a regulation regarding the cap-subject H-1B visa lottery process.
In the 30-day comment period which ended on January 2, the agency received over 800 comments about the proposed regulations.  The USCIS dismissed critical comments including those which stated that the portion of the regulation which reverses the order of the lotteries is in violation of the law.
8. Shusterman's Upcoming Immigration Seminars
Los Angeles Public Library
Westwood, California
March 6, 2019
Topic: US Immigration – What You Need to Know
Orange County Bar Association
Newport Beach, California
May 7, 2019
Topic: TBD
9. Jobs & Green Cards for RNs & MedTechs – Free Legal Help!
Are you a Registered Nurse or a Medical Technologist or a Speech Language Pathologist who is looking for a job in the US?
What if you could find a job, a work visa, and green cards for you and your family to live in the US? And what if the cost to you for all of this was zero dollars?
Hard to believe? Let me explain.
10. Winner of Our February 2019 Immigration Trivia Quiz!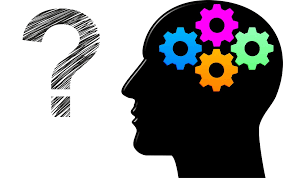 February's Immigration Quiz was entitled: Immigrant EGOT Winners
Here are the answers from our winner, Joseph:
"- The first person is Andrew Lloyd Webber, born in Kensington, London, England, and won a Grammy award in 1980 for Best Cast Show Album for Evita.
– The second person is Mike Nichols, born in Berlin, Germany, and won a Tony award in 1964 for Best Director of a Play – Barefoot in the Park.
– The third person is Rita Moreno, born in Humacao, Puerto Rico, and won a Grammy award in 1972 for Best Album for Children (The Electric Company Album).
Information about me:
My name is Joseph D. I was born in the United States, and I live in La Verne, CA, USA. I am student of Computer Science at University of La Verne, and I aspire to be a software developer.
My family are American hopefuls, and they live in Damascus, Syria where I grew up.
I solved the quiz thorough internet research on immigrant EGOT winners. 
I have been keeping up with the newsletter for around a year now to gain more information about my family's immigration process."
Congratulations, Joseph! And thank you for keeping up with our newsletter!
Certified Specialist in Immigration Law, State Bar of California
Immigration and Naturalization Service (INS) Attorney (1976-82)
Member of AILA Board of Governors (1988-97)
Law Offices of Carl Shusterman, 600 Wilshire Blvd., Suite 1550
Los Angeles, CA 90017
Phone: (213) 623-4592 x0, Fax: (213) 623-3720
"The current per-country limit for employment-based immigrants exacts an enormous human toll on highly skilled individuals who have worked for years, contributed to the U.S. economy and want to become American citizens. "
Stuart Anderson
Executive Director
National Foundation for American Policy
Shusterman's Immigration Update March 2019 – Quick Links
About Us
Back Issues of Our Newsletter
Citizenship
Client Testimonials
EB-5 Investors
Forms Download
Green Cards
Job Search
PERM
Processing Times
Schedule a Legal Consultation
Subscribe to Our Newsletter
Success Stories
Temporary Visas
Visa Bulletin
February 26, 2019