Volume Twenty Four, Number Two
SHUSTERMAN'S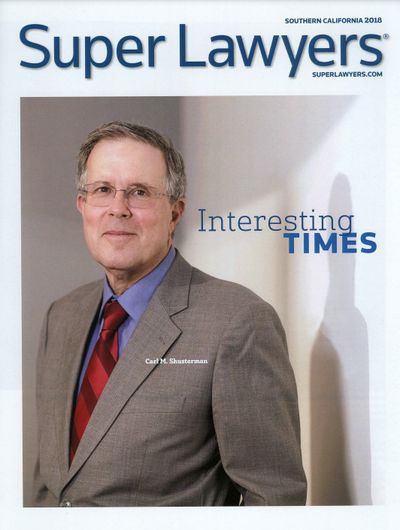 IMMIGRATION UPDATE is the Web's most popular e-mail newsletter regarding US immigration laws and procedures with over 40,000 subscribers located in more than 150 countries. It is written by a former INS Trial Attorney (1976-82) with over 40 years of experience practicing immigration law.
Published by the Law Offices of Carl Shusterman, 600 Wilshire Blvd, Suite 1550, Los Angeles, California, 90017. Phone: (213) 623-4592 x0.
Want to keep up to date with the latest changes in immigration laws, procedures, processing times and forms? Subscribe now to our free Immigration Newsletter, join the conversation on our Facebook Page, follow our Blog Posts and subscribe to our "How-To" Immigration Videos.
Client Reviews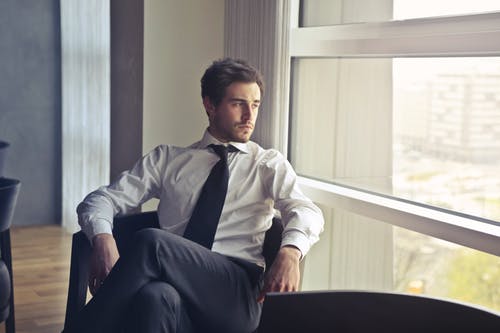 If You Want the Best Result Possible
"Mr. Shusterman and his law firm have represented both me personally and the nonprofit organization that I am associated with. The cases have ranged from the simple to the complex and contentious. Each case has been successfully completed. It is very simple – if you want the best result possible, then select the Law Offices of Carl Shusterman."
- Richard B. Knapp, Chicago, Illinois
Read More Reviews
Zoom Consultations Available!
Shusterman's Immigration Update February 2019
TABLE OF CONTENTS
1. The Government Shutdown is Over, but the Clock is Ticking
2. February 2019 Visa Bulletin & Predictions for FY2019
3. Immigration Government Processing Times
4. Facebook Live – Engage with Our Attorneys in Real Time
5. Success Story: Overturning a Naturalization Denial
6. Immigration Trivia Quiz: Immigrant EGOT Winners
7. Ask Mr. Shusterman: Immigration Judge Gordon Was A Supermensch
8. Shusterman's Upcoming Immigration Seminars
9. Jobs & Green Cards for RNs & MedTechs: Free Legal Help!
10. Winner for January Immigration Trivia Quiz!
NEWS FLASHES
Attorney Shusterman on Marketplace Morning Report — On January 17, Attorney Shusterman was interviewed on NPR's Marketplace Morning Report regarding the government shutdown's effect on immigration. The interview starts just before the 5-minute mark.
Attorney Shusterman Will Answer Questions from Nurses – On February 8 at 7:30am, Pacific Time, Attorney Shusterman will join a panel of immigration attorneys answering questions from Registered Nurses who wish to immigrate to the United States. The conversation will take place on the LaFora Filipino Nurses to US Facebook Group.
DACA Renewals Remain Available – On January 22, the U.S. Supreme Court refused the Administration's request to fast-track the pending DACA litigation. The USCIS will continue to process requests for DACA renewals while the matter remains under consideration by the Federal Courts.
H-1B Cap Preregistration — On January 25, the Office of Management and Budget approved the H-1B preregistration requirement. We expect that the final H-1B rule will be published in the Federal Register sometime this week.
H-1B Premium Processing — On January 28, USCIS resumed premium processing for fiscal year 2019 H-1B cap petitions. Premium processing remains suspended for H-1B changes of employer, amendments and non-cap subject changes of status.
H-2A and H-2B Visas — On January 18, DHS published a notice identifying 84 countries whose nationals are eligible to participate in the H-2A program and 81 countries whose nationals are eligible to participate in the H-2B program for the coming year. Citing a high number of overstays, DHS removed the following countries from the H-2B list: the Philippines, the Dominican Republic and Ethiopia.
Thousands of Job Vacancies at CBP and ICE – Five days after President Trump was sworn in, he signed executive orders to authorize the hiring of 5,000 additional CBP officers and 10,000 ICE officers to patrol the border and crack down on illegal immigration. Instead, despite spending millions of dollars in taxpayer money to recruit and hire more officers, there are fewer CBP and ICE officers today than there were in 2017.
USCIS Announces New Tools to Calculate Fees – USCIS has launched a new Online Fee Calculator for assisting the public in determining the correct fee amount when filing immigration forms. The Online Fee Calculator works on all browsers and on both desktop and mobile devices.
1. The Government Shutdown is Over, but the Clock is Ticking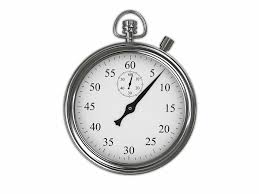 On January 25, Congress passed and the President signed, legislation reopening government agencies until February 15. No funds for a border wall were included in the bill. Negotiations in Congress for avoiding another government shutdown will be intense.
I have a few suggestions for fixing our current broken legal immigration system, so keep reading.
2. February 2019 Visa Bulletin & Predictions for FY2019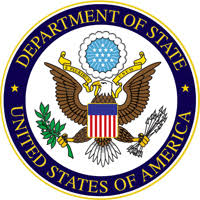 The Visa Bulletin is issued by the U.S. State Department on a monthly basis. The Bulletin shows the backlogs for persons who have been sponsored for green cards through their employers, their relatives, through investments and through the diversity lottery. The length of the backlog varies depending on the person's preference category and their country of chargeability which is usually their country of birth. Each Visa Bulletin contains both Dates for Filing Charts and Final Action Dates Charts.
3. Immigration Government Processing Times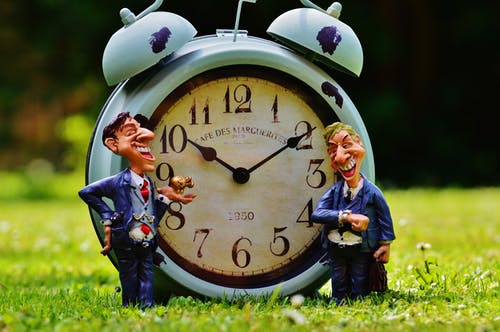 We link to the most recent immigration waiting times for each of four USCIS Service Centers, the National Benefits Center and the Administrative Appeals Office. We also link to the processing times of all of 83 USCIS District Offices and Sub-offices. We link to the Labor Department's page entitled "Processing dates for labor certification applications". Finally, we link to the State Department's "Visa Wait Times" page. Simply enter the consulate where you wish to apply for a temporary non-immigrant visa to learn how long it takes to obtain such a visa at any visa-issuing consular post overseas.
4. Facebook Live – Engage with Our Attorneys in Real Time

In our Facebook Live videos, our attorneys discuss a wide range of immigration topics and take questions online. We announce each topic in advance on the Breaking Immigration News section on our homepage.
Facebook Live allows us to provide tips and information regarding immigration law, while also providing viewers the opportunity to ask questions during the broadcast.
You can watch videos of our previous Facebook Live sessions online.
5. Success Story: Overturning a Naturalization Denial
Recently, I was contacted by a man in New York whose
application for naturalization (N-400)
had been denied. He had 30 days to file an appeal and he wanted our opinion.
He had gotten his green card through his U.S. citizen wife over 5 years before he submitted his application for naturalization. However, because he traveled abroad frequently for work, the USCIS had denied his application on the ground that he had not been physically present in the U.S. for at least half of the past 5 years.
Naturalization laws can be complicated. When I served as a Naturalization Attorney for the government, I got used to dealing with complex citizenship matters.
6. Immigration Trivia Quiz: Immigrant EGOT Winners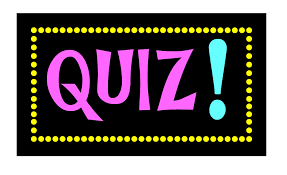 This month's Immigration Trivia Quiz is entitled:
Quiz Removed
The first person to correctly answer our quiz (and supply their biographical information) wins a free legal consultation with one of our attorneys before the end of February.
7. Ask Mr. Shusterman:Immigration Judge Gordon Was A Supermensch
,Recently, retired Immigration Judge Nathan "Nate" Gordon passed away.  At his funeral, dozens of immigration attorneys, judges and others shared their stories of this wonderful man.
Judge Gordon changed many people's lives in a very positive way.
I have a lot of stories about Judge Gordon.
Let me share one of them with you.
8. Shusterman's Upcoming Immigration Seminars
American Immigration Lawyers Association
Law Practice Management Conference
Las Vegas, Nevada
February 22-23, 2019
Topics: Managing Client Anxiety and Expectations in Trump World
100 Years of Practice Management Advice in a Single Hour
Federal Bar Association
2019 Immigration Law Conference
Austin, Texas
May 17-18, 2019
Topic: Cancelling Your Deportation Under Pereira v. Sessions
9. Jobs & Green Cards for RNs & MedTechs – Free Legal Help!
Are you a Registered Nurse or a Medical Technologist or a Speech Language Pathologist who is looking for a job in the US?
What if you could find a job, a work visa, and green cards for you and your family to live in the US? And what if the cost to you for all of this was zero dollars?
Hard to believe? Let me explain.
10. Winner for Our January 2019 Immigration Trivia Quiz!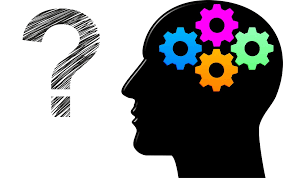 January's Immigration Quiz was entitled: Immigrant US Governors
Here are the answers from our winner, Shahana J.:
"1. Arnold Schwarzenegger, Governor California born Austria
2. Kate Brown, Governor Oregon born  Spain
3. Jennifer Granholm, Governor Michigan, born Canada
4. George Romney, Governor Michigan, born Mexico
I am from Pakistan…I am a non immigrant living legally in the United States…I live in Virginia and taking care of my old parents. My hobbies are to acquire more knowledge so that I can be successful in all my responsibilities. So my interest is to read a lot about business, about taxation and many other fields."
Congratulations, Shahana! And thank you for keeping up with our newsletter!
Certified Specialist in Immigration Law, State Bar of California
Immigration and Naturalization Service (INS) Attorney (1976-82)
Member of AILA Board of Governors (1988-97)
Law Offices of Carl Shusterman, 600 Wilshire Blvd., Suite 1550
Los Angeles, CA 90017
Phone: (213) 623-4592 x0, Fax: (213) 623-3720
"…we do not need 2,000 miles of concrete wall from sea to shining sea — we never did."
– President Donald Trump
Shusterman's Immigration Update February 2019 – Quick Links
About Us
Back Issues of Our Newsletter
Citizenship
Client Testimonials
EB-5 Investors
Forms Download
Green Cards
Job Search
PERM
Processing Times
Schedule a Legal Consultation
Subscribe to Our Newsletter
Success Stories
Temporary Visas
Visa Bulletin
January 28, 2019