Volume Twenty Four, Number Eight
SHUSTERMAN'S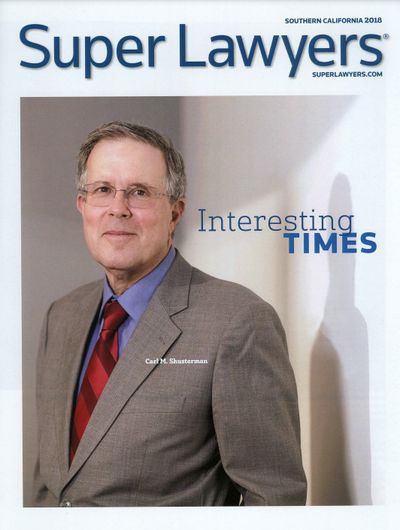 IMMIGRATION UPDATE is the Web's most popular e-mail newsletter regarding US immigration laws and procedures with over 40,000 subscribers located in more than 150 countries. It is written by a former INS Trial Attorney (1976-82) with over 40 years of experience practicing immigration law.
Published by the Law Offices of Carl Shusterman, 600 Wilshire Blvd, Suite 1550, Los Angeles, California, 90017. Phone: (213) 623-4592 x0
Want to keep up to date with the latest changes in immigration laws, procedures, processing times and forms? Subscribe now to our free Immigration Newsletter, join the conversation on our Facebook Page, follow our Blog Posts and subscribe to our "How-To" Immigration Videos.
Client Reviews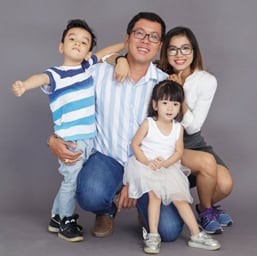 Professional and Knowledgeable Law Firm
"I've had a decade of experience with Mr. Shusterman's law firm. I used them for my immigration needs from H1 to citizenship. It is safe to say this is one of the most competent, professional and knowledgeable law firms. If there is a firm that can handle any possible immigration case routine or otherwise; then this is it."
- D. Chen, Phoenix, Arizona
Read More Reviews
Zoom Consultations Available!
Shusterman's Immigration Update August 2019
TABLE OF CONTENTS
1. BELIEVE Act – The Right Way to Reform EB Immigration
2. August 2019 Visa Bulletin
3. Visa Bulletin Predictions for FY2019
4. Immigration Government Processing Times
5. Success Story: From Denial to Approval in Two Weeks
6. Trivia Quiz: Celebrities With Dual Citizenship
7. Ask Mr. Shusterman: New EB-5 Rule Published by the USCIS
8. Shusterman's Upcoming Immigration Seminars
9. Jobs & Green Cards for RNs & MedTechs: Free Legal Help!
10. Winner of Our July 2019 Immigration Trivia Quiz
NEWS FLASHES
Administration Expands Expedited Removal — As a result of this new expansion, ICE officers would act as both judge and jury. A single officer and supervisor could determine whether individuals with significant ties to the United States should go through expedited removal and be deported without judicial review.
Secret Border Patrol Facebook Group — On July 1, 2019, ProPublica exposed a private Facebook group containing roughly 9,500 U.S. Border Patrol agents who have shared racist, sexist, and violent messages targeting migrants and Latino members of Congress.
Bill Hing Weighs in on Treatment and Care of Detained Children at Clint Facility in Texas — Bill Ong Hing, an immigration lawyer and Professor at the University of San Francisco Law School, was one of the few people who were permitted to visit the detained children in Clint, Texas. When Mr. Hing arrived at the detention facility, he noticed that the Custom and Border Protection agents had not complied with the Flores Agreement, which mandates that no child be detained for more than 72 hours. Additionally, he observed that these minors were not provided with basic necessities including adequate food, water, medical care, and access to sleep.
Ombudsman's 2019 Annual Report to Congress — On July 12, 2019, the USCIS Ombudsman's Office released its Annual Report 2019 to Congress on matters relating to the following topics: the H1-B Visa Program; USCIS' transition from InfoPass to InfoMod, the effectiveness of the new Asylum Vetting Center; the challenges of the eProcessing initiative; and the increasing processing times for Employment Authorization Documents (EADs).
New Rule Denies Protection to Most Asylum Seekers — On July 16, 2019, DHS and the Department of Justice published  an interim final rule establishing a mandatory bar to asylum eligibility for individuals who transit through a third country and then enter or attempt to enter the U.S. across the southern border without having applied for protection in at least one of the third countries through which they transited.  However, see below.
Padilla v. ICE: Challenging Bond Hearing Delays — The Ninth Circuit Court of Appeals rejected the Trump's administration's appeal of a district court decision requiring bond hearings for asylum seekers with a set of procedural protections within seven days of their request. The Court held that the policy of denying bond hearings violates due process, but the appeals court did not include the procedural protections ordered by the district court.
Federal Judge Blocks New Asylum Restriction — U.S. District Judge John Tigar halted the Trump administration's new asylum restriction that deems asylum seekers ineligible if they fail to apply for protection from persecution in the countries they crossed en route. This would have made most migrants seeking to cross the U.S.-Mexico border ineligible for sanctuary in the U.S.  Tigar's decision blocks the rule from being enforced while its legality is being challenged.
Supreme Court Clears Way for Border Wall — On July 26, 2019, in a 5-4 ruling, the Supreme Court gave President Trump a victory in his fight for a wall along the Mexican border by allowing the administration to begin using $2.5 billion in Pentagon money for the construction.
1. The BELIEVE Act – The Right Way to Reform EB Immigration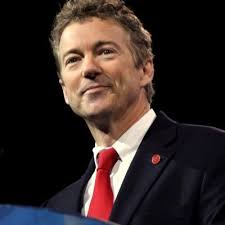 On July 11, 2019, Senator Rand Paul (R-Ky) introduced the BELIEVE Act (S. 2091) as a way to reform legal immigration to the United States. The Believe Act would abolish per-country quotas for employment-based immigration similar to H.R. 1044 which was passed by the House of Representatives on July 10, but would not result in a 7+ year wait in the Worldwide EB-3 category.
For the past few years, professionals born in India have been subject to decades-long waits to get green cards.
Read more…
2. August 2019 Visa Bulletin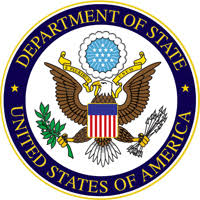 The Visa Bulletin is issued by the U.S. State Department on a monthly basis. The Bulletin shows the backlogs for persons who have been sponsored for green cards through their employers, their relatives, through investments and through the diversity lottery. The length of the backlog varies depending on the person's preference category and their country of chargeability which is usually their country of birth.
3. Visa Bulletin Predictions for FY2019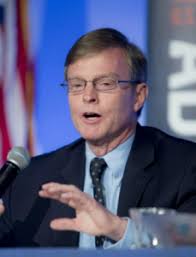 Charlie Oppenheim at the US Department of State issues visa bulletin predictions as to how rapidly or slowly he expects the priority dates in the employment-based and family-based categories to move forward, or to retrogress.
You can stay up-to-date with the waiting times in the Visa Bulletin by subscribing to our Free E-Mail Newsletter.
4. Immigration Government Processing Times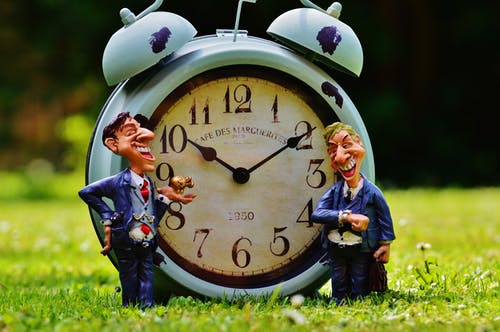 We link to the most recent immigration waiting times for each of the four USCIS Service Centers, the National Benefits Center and the Administrative Appeals Office. We also link to the processing times of all of the 83 USCIS District Offices and Sub-offices. We link to the Labor Department's page entitled "Processing dates for labor certification applications". Finally, we link to the State Department's "Visa Wait Times" page.
Read more…

5. Success Story: From Denial to Approval in 2 Weeks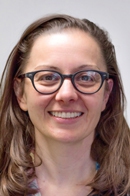 A few weeks ago, I got a call from a very prominent immigration attorney from one of the Rocky Mountain States to see if we were willing to file a Notice of Appeal in a naturalization case.
Like most of us who have been practicing immigration law for a long while, he was very upset about some of the things he was seeing in the present Administration in the immigration field. He was representing a client in California who had what seemed to be a relatively simple naturalization case.
His client was a longtime permanent resident who met all the requirements for naturalization, except…
Read more…
(More Success Stories…)
6. Trivia Quiz: Celebrities with Dual Citizenship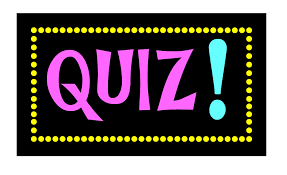 This month's Immigration Trivia Quiz is entitled:
Quiz Removed
The first person to correctly answer our quiz (and supply their biographical information) wins a free legal consultation with one of our attorneys before the end of August.
7. Ask Mr. Shusterman: New EB-5 Rule Published by the USCIS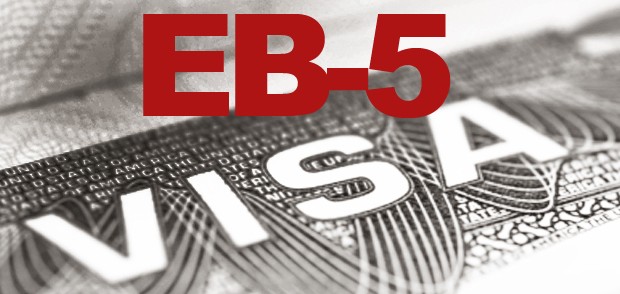 U.S. Citizenship and Immigration Services (USCIS) published a final EB-5 rule on July 24 that makes a number of significant changes to itsEB-5 Immigrant Investor Program, marking the first significant revision of the program's regulations since 1993. The final rule will become effective on November 21, 2019.
New developments under the final EB-5 rule include:
8. Shusterman's Upcoming Immigration Seminars
Immigration: Certified Legal Specialist Prep Course
DoubleTree Hotel, Downtown Los Angeles
September 12-13, 2019
Topics:
Non-Immigrant Visas
Employment-Based Immigrant Visas & Employment Enforcement
9. Jobs & Green Cards for RNs & MedTechs – Free Legal Help!
Are you a Registered Nurse or a Medical Technologist or a Speech Language Pathologist who is looking for a job in the US?
What if you could find a job, a work visa, and green cards for you and your family to live in the US? And what if the cost to you for all of this was zero dollars?
Hard to believe? Let me explain.
10. Winner of Our July 2019 Immigration Trivia Quiz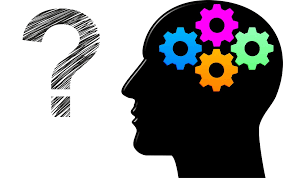 July's Immigration Quiz was entitled: Immigrant Signers of the Declaration of Independence
Here are the answers to the Immigration Quiz from our winner, Ahmed:
"1. Robert Morris born in England
2. James Wilson born in Scotland
3. George Taylor born in Ireland
4. Francis Lewis born in Wales"
Congratulations, Ahmed! And thank you for keeping up with our newsletter!
Certified Specialist in Immigration Law, State Bar of California
Immigration and Naturalization Service (INS) Attorney (1976-82)
Member of AILA Board of Governors (1988-97)
Law Offices of Carl Shusterman, 600 Wilshire Blvd., Suite 1550
Los Angeles, CA 90017
Phone: (213) 623-4592 x0, Fax: (213) 623-3720
"The fact remains that the pro-restriction side in American politics has historically revolved around racism and still does today."
– David Leonhardt
Shusterman's Immigration Update August 2019 – Quick Links
About Us
Back Issues of Our Newsletter
Citizenship
Client Testimonials
EB-5 Investors
Forms Download
Green Cards
Job Search
PERM
Processing Times
Schedule a Legal Consultation
Subscribe to Our Newsletter
Success Stories
Temporary Visas
Visa Bulletin
July 29, 2019