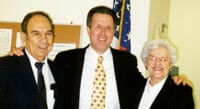 Los Angeles deportation defense attorney Carl Shusterman, a former INS Trial Attorney (1976-82), whose law firm has assisted thousands of persons across the U.S. during the past 30 years in winning their deportation and removal cases, explains how to win your case in Immigration Court.
When your case comes before an Immigration Judge, the government is charging you with being deportable from the United States. The government will be represented at your hearing by a Trial Attorney who probably has appeared in hundreds, if not thousands, of removal proceedings. Therefore, it is important that you are represented by the best deportation defense attorney that you can find.
At all times, over 30,000 persons are held in detention by the U.S. Immigration and Customs Enforcement (ICE). An experienced deportation defense attorney may be able to persuade the Immigration Judge to lower the bond amount or to allow you to be released on your own recognizance.
Initially, the burden of proof is on the government to prove that you are removable by "clear, convincing and unequivocal" evidence. Sometimes the government is unprepared. We defended a client in San Francisco who had been convicted of a crime which made her deportable. However, because the government's copy of her record of conviction was not properly certified, the Immigration Judge terminated the proceedings, and our client was allowed to remain in the United States.
Client Reviews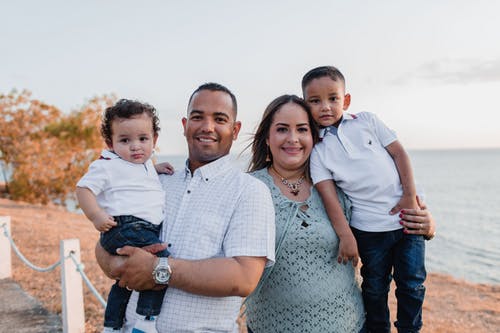 Go to a Law Firm which is Professional and Knowledgeable
"Very professional law firm. We had a difficult issue and Mr. Shusterman's office got right onto the case and resolved the issue with USCIS. Because of their efforts, me and my family were able to get our Legal Permanent Residency card. My suggestion to those trying to obtain employment based card. Don't look for money saving attorney. They will cost you lot more in long run. Go to a law firm which is professional and knowledgeable. It pays in the long term."
- Nilesh Patel, Chicago, Illinois
Read More Reviews
Skype Consultations Available!
Are you eligible for relief from removal? You may be able to apply for one of following forms of relief: adjustment for status, asylum, withholding of removal, the Convention Against Torture (CAT), cancellation of removal, suspension of deportation, a waiver or registry. However, it is important that your application(s) for relief from removal be meticulously documented.
We hope that our Winning Your Case In Immigration Court Video answers many of your questions about the process.
Additional information is available on our Deportation Defense Guide.
Over 100 Years of Immigration Experience Working for You
What Can We Help You With - Videos
Green Cards through Employment
Green Card through Marriage
---
Carl Shusterman
Carl Shusterman served as an INS Trial Attorney (1976-82) before opening a firm specializing exclusively in US immigration law. He is a Certified Specialist in Immigration Law who has testified as an expert witness before the US Senate Immigration Subcommittee. Carl was featured in the February 2018 edition of SuperLawyers Magazine.
Rate this page:
---