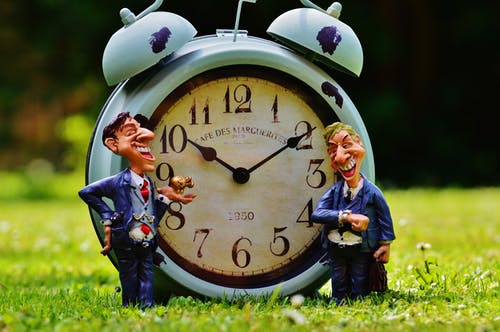 We link to the most recent immigration waiting times for each of four USCIS Service Centers, the National Benefits Center and the Administrative Appeals Office. We also link to the processing times of all of 83 USCIS District Offices and Sub-offices. We link to the Labor Department's page entitled "Processing dates for labor certification applications". Finally, we link to the State Department's "Visa Wait Times" page. Simply enter the consulate where you wish to apply for a temporary non-immigrant visa to learn how long it takes to obtain such a visa at any visa-issuing consular post overseas.

You can stay up-to-date with the waiting times in the Visa Bulletin by subscribing to our Free E-Mail Newsletter.
Client Reviews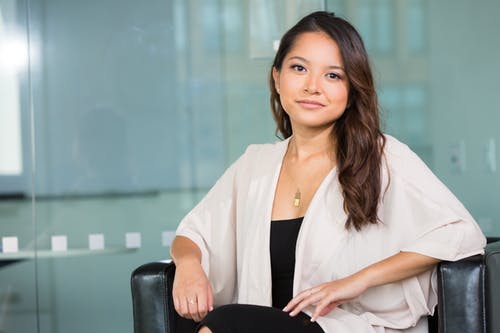 Legal Guru in All Things Immigration
"Mr. Shusterman and his law firm have represented my family and me very successfully. He is not only a legal guru in all things immigration but even more so he is an exceptional human being because he empathizes with his clients and cares that justice is done."
- Maria Davari Knapp, Chicago, Illinois
Read More Reviews
Skype Consultations Available!
Immigration Waiting Times is divided into the following topics:
Related pages:

USCIS SERVICES CENTERS AND FIELD OFFICES
We link to various tables where you can access the immigration waiting times for the USCIS' Service Centers (California, Nebraska, Texas, and Vermont), the National Benefits Center, and the USCIS' Field Offices. Search the Field Offices for the USCIS' 83 District Offices and Sub-Offices to look up the processing times for (1) Applications for Adjustment of Status (I-485); (2) Work Authorization (I-765); (3) Advance Parole (I-131); (4)Naturalization (N-400) and other types of applications. To access your immigration waiting time, what you need to know is:
The office where your petition has been filed or transferred to
The type of application or petition
The date on which the petition was filed
|        City | I-485 Processing Times |
| --- | --- |
| Atlanta |   8 – 23 months |
| Baltimore |   15 – 37.5 months |
| Boston |   7.5 – 19 months |
| Chicago |   6 – 23  months |
| Cleveland |   9 – 25 months |
| Dallas |   10.5 – 24 months |
| Detroit |   6.5 – 15 months |
| Houston |   11.5 – 25 months |
| Los Angeles |   7.5 – 17 months |
| Miami |   17.5 – 34 months |
| New York City |   18.5 – 32.5 months |
| Philadelphia |   7 – 20.5 months |
| Phoenix |   7.5 -20 months |
| Pittsburgh |   9.5 – 24.5 months |
| Portland |   9.5 – 24.5 months |
| San Diego |   6.5 – 21.5 months |
| San Francisco |   17.5 – 21.5 months |
| Seattle |   16.5 – 18.5 months |
| Washington, DC |   11.5 – 22.5 months |
Click on USCIS Processing Time Charts. This information can all be found on the Notice of Receipt that was mailed to you by the USCIS. To begin, simply click on the Field Office or Service Center that interests you and click "Submit Query" and you will be directed to the current USCIS processing time table. Warning: Immigration waiting times may appear faster on the official lists than they are in reality.
AAO Immigration Waiting Times
The Administrative Appeals Office (AAO) reviews decisions made by USCIS officers to ensure consistency and accuracy in the practice of immigration laws, regulations, and policies. It adjudicates appeals and delivers resolutions through written decisions. Appeals Officers produce appellate decisions for resolutions of both individual applications and petitions for immigration benefits. We link to the USCIS' Administrative Appeals Office page and the AAO's Processing Times page.
DOL Processing Times
We link to the Labor Department's Official Processing Times.
Temporary Visa Appointment Wait Times at US Embassies and Consulates
The Department of State (DOS) issues temporary, non-immigrant, visas about over 100 link to the DOS' Visa Appointment and Processing Wait Times page. Select the appropriate consulate, and learn the current waiting times for receiving a particular type of temporary visa.
FOIA Processing Times (USCIS)
The Freedom of Information Act (FOIA) allows you to obtain a copy of your file from the USCIS and other governmental agencies. Use USCIS's FOIA/PA Check Status page to learn the status of your FOIA request.
Over 100 Years of Immigration Experience Working for You
What Can We Help You With - Videos
Green Cards through Employment
Green Card through Marriage
---
Carl Shusterman
Carl Shusterman served as an INS Trial Attorney (1976-82) before opening a firm specializing exclusively in US immigration law. He is a Certified Specialist in Immigration Law who has testified as an expert witness before the US Senate Immigration Subcommittee. Carl was featured in the February 2018 edition of SuperLawyers Magazine.
Rate this page:
---