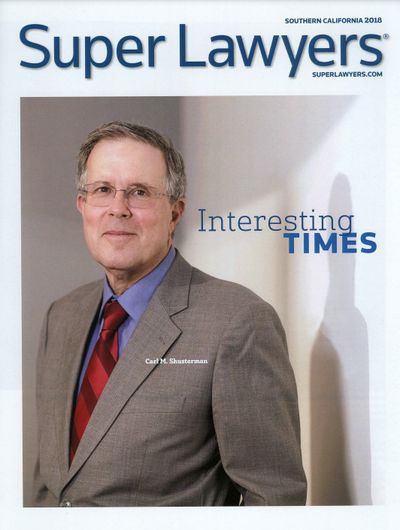 امیگریشن وکیل کارل شوسٹرمن کو 40 سال سے زیادہ کا تجربہ ہے۔ اُس نے 1976 سے 1982 تک امریکہ کی امیگریشن اور قومیتی خدمات (INS) کے لیے وکیل کے طور پر خدمات دیں، جب اُس نے نجی عمل میں داخل ہوا۔
کارل کو سوپرلوئرز میگزین، وال سٹریٹ جرنل، لوس اینجلس ٹائمز، ABA جرنل اور بہت سے دوسرے ذرائع علامت میں نمائندہ کیا گیا ہے۔
دس سال سے زیادہ مدت تک اُسے امریکہ کے بہترین وکلا میں سے ایک ووٹ دیا گیا ہے اور وکیلوں کی جانب سے سوپر لوئر کے طور پر بھی۔
کارل کو انسانی وسائل کی ایگزیکٹو میگزین نے امریکہ کے 15 بڑے کارپوریٹ امیگریشن وکلا میں سے ایک کے طور پر نامزد کیا ہے۔ اُس کی محنت اور امیگریشن قانون کے لئے وقف کرنے والے روایات نے اُسے قانونی قابلیت اور اخلاق کی بلند ترین درجہ ("AV") دلایا ہے، جو معروف مارٹنڈیل-ہبل لیگل ڈائریکٹری سے ہے۔
وہ ایک رکن کے طور پر بھی خدمات دیں ہیں، امیگریشن اور قومیت قانون مشورہ کمیشن کے لئے ریاست بار۔ کارل کارپوریٹ امیگریشن وکلا کی بین الاقوامی کون اور کاروباری وکلا کے لیے چیمبرز USA گائیڈ میں بھی فہرست میں شامل ہے۔
سینیٹر سیم براؤنبیک (R-KS) کی درخواست پر، شوسٹرمن نے واشنگٹن، ڈی.سی میں سینیٹ امیگریشن کمیٹی کے سامنے ماہر گواہ کے طور پر گواہی دی۔ اُس نے سینیٹر براؤنبیک کے عملے کے ساتھ بھی کام کیا تاکہ ان علاقات میں کام کرنے والے غیر ملکی پیدا ہونے والے ڈاکٹروں اور نرسوں کی تعداد میں اضافہ ہو، جو میڈیکلی محروم ہیں۔
Client Reviews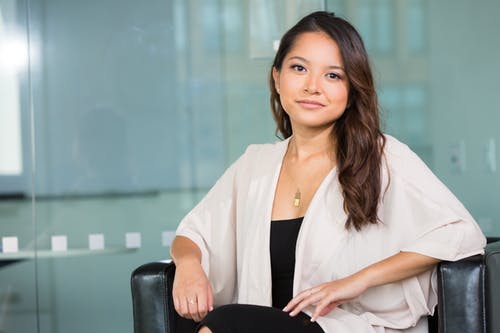 تمام امور میں قانونی گورو
"مسٹر شوسٹرمن اور اُس کی قانونی فرم نے میرے خاندان اور مجھے بہت کامیابی سے ممثل کیا ہے۔ وہ صرف تمام امور میں امیگریشن کا قانونی گورو نہیں ہیں بلکہ اُس سے زیادہ وہ ایک انوکھا انسان ہیں کیونکہ وہ اپنے مؤکلین کے ساتھ ہمدردی کرتے ہیں اور اُنہیں احساس ہوتا ہے کہ انصاف ہونا چاہئے۔"
- ماریہ دواری کنپ، شکاگو، الینوائے
Read More Reviews
Zoom Consultations Available!
امیگریشن کا قانون کارل کے لئے بہت ذاتی ہے۔ اُس کی بیوی فلپائن سے رہائش پذیر ہوئی تھیں۔ وہ دونوں 1970 کی دہائی میں INS کے لئے کام کرتے ہوئے ملے تھے۔ اُن کا بیٹا کینیڈا میں پیدا ہوا اور اُس کی بیٹی کے شوہر کے والدین بھارتی مہاجر ہیں۔
کارل شوسٹرمن ایمریکن امیگریشن وکلا کی انجمن (AILA)، جنوبی کیلیفورنیا باب کے سابقہ صدر ہیں اور اُنہوں نے AILA کے قومی بورڈ آف گورنرز (1988-97) کے رکن کے طور پر خدمات دیں۔ اُس نے متعدد AILA کمیٹیوں کی صدارت کی ہے، AILA کی مختلف کانفرنسز میں تقریریں دی ہیں اور AILA کی مشہور مقالات میں حصہ لیا ہے۔
امیگریشن وکیل بننے کے علاوہ، کارل امیگریشن قانون پر اکثر مقالات لکھتے اور مقررہ بھی ہیں۔
اُس کے مقالات، ایڈیٹر کو خط اور اقتباسات نیویارک ٹائمز، واشنگٹن پوسٹ، کینیڈا کے گلوب اینڈ میل، یو ایس اے ٹوڈے، لاس اینجلس ٹائمز، وال سٹریٹ جرنل اور دیگر معروف اخبارات میں شامل ہوئے ہیں۔
کارل اپنے قانونی دفاتر میں کام کرنے والے انتہائی ماہر امیگریشن وکلا کے طور پر کام کرنے پر فخر محسوس کرتے ہیں جو کارل شوسٹرمن کی قانونی دفاتر میں کام کرتے تھے اور اب اپنی قانونی فرمز بنا چکے ہیں:
امیگریشن وکیل جینیفر روزڈزیلسکی ایک تصدیق شدہ ماہر ہیں امیگریشن قانون میں (کیلیفورنیا ریاستی بار)۔ جینیفر خاندانی بنیاد پر امیگریشن، مقامی مدافعت اور فیڈرل مقدمات میں ماہرت رکھتی ہیں۔
امیگریشن وکیل چیریل گرٹلر ملازمت بنیاد پر امیگریشن میں دہائیوں کا تجربہ رکھتی ہیں جس میں EB-1، EB-2 اور EB-3 مقامات، PERM، اور E-2 سرمایہ کاروں، H-1B پیشہ ورانہ، L-1 بین الاقوامی انتظامیہ و انتظامیہ اور O-1 کی براعظم شخصیت والوں کے لئے عارضی کام کرنے والے ویزہ شامل ہیں۔
امیگریشن وکیل کارل شوسٹرمن – کامیابی کی کہانیاں
امیگریشن وکیل شوسٹرمن نے امیگریشن قانون میں مہارت رکھنے والے معروف اخبارات کے لئے لکھا اور ان میں وسیع مقدار میں اقتباس بھی کیا گیا ہے، جیسے انٹرپریٹر ریلیزیز، امیگریشن قانون اور طریقہ کار، امیگریشن بریفنگز وغیرہ۔ اس کے علاوہ، اُس نے مختلف ٹیلیوژن پروگرامز میں بھی شرکت کی ہے جیسے NBC کا آج کا شو، CNN کی ہیڈ لائن نیوز وغیرہ۔
کارل شوسٹرمن نے کلائنٹس کو، مشورہ دیا ہے، جو کہ مختلف ریاستوں، کینیڈا، میکسیکو، جنوبی امریکہ، ایشیا اور یورپ میں موجود ہیں۔

************************************************************************
ڈسکلیمر – یہ صفحہ نے مصنوعی ذہانت، خاص طور پر چیٹ GPT 4، کا استعمال کرتے ہوئے 2023 میں اس صفحے کے اصل انگریزی ورژن کو اس زبان میں ترجمہ کیا۔ ہمیں نہیں معلوم کہ یہ ترجمہ بالکل درست ہے یا نہیں۔ ساتھ ہی، یہ صفحہ مکمل طور پر تازہ ترین نہیں ہو سکتا۔ ہم اپنے پڑھنے والوں کو مشورہ دیتے ہیں کہ وہ اس صفحے پر قانونی مشورہ کے طور پر انحصار نہ کریں، بلکہ صرف امریکی امیگریشن نظام کے بارے میں پس منظری معلومات کے طور پر۔

Decades of Immigration Experience Working for You
What Can We Help You With - Videos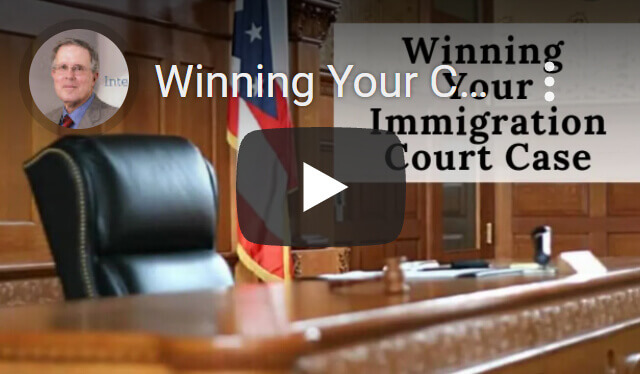 Winning Your Case in Immigration Court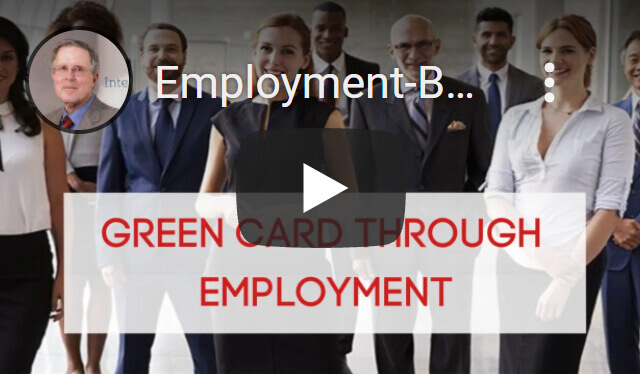 Green Cards through Employment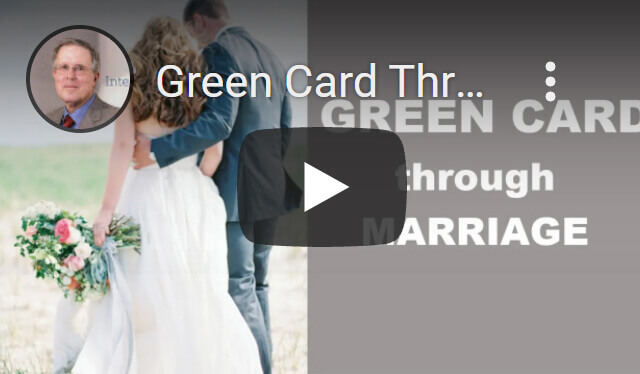 Green Card through Marriage
---
Carl Shusterman
Immigration Attorney Carl Shusterman has 40+ years of experience. He served as an attorney for the U.S. Immigration and Naturalization Service (INS) from 1976 until 1982, when he entered private practice. He has testified as an expert witness before the US Senate Immigration Subcommittee. Carl was featured in SuperLawyers Magazine. Today, he serves as Of Counsel to JR Immigration Law Firm.
---