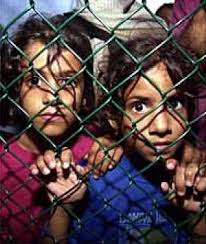 The first thing that a deportation officer will do when a non-citizen arrives at a detention center, into the custody of ICE, is to determine whether or not to grant a bond. A bond allows the detainee to pay a certain amount of money in order to be released from custody and return to their home in the United States while removal proceedings continue. If the detainee misses any of their scheduled hearings, they will lose all of their bond money.

Client Reviews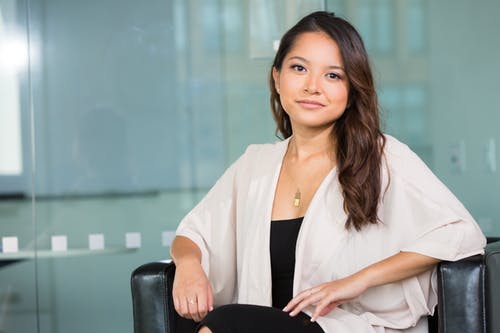 Legal Guru in All Things Immigration
"Mr. Shusterman and his law firm have represented my family and me very successfully. He is not only a legal guru in all things immigration but even more so he is an exceptional human being because he empathizes with his clients and cares that justice is done."
- Maria Davari Knapp, Chicago, Illinois
Read More Reviews
Zoom Consultations Available!
Unfortunately, many noncitizens do not qualify for bonds, even if they are willing to pay. (Immigration and Nationality Act or I.N.A. § 236(c).) Immigration laws mandate that noncitizens are to be detained by ICE even after being released from criminal custody, and that they remain in a detention center while removal proceedings are still pending. This is true at any point after being released, even if the detainee was not taken in upon immediate release from criminal custody. In such a case, the possibility of a bond is not even considered. The detainee remains in ICE custody during removal proceedings under all circumstances, regardless of immigration status or personal reasons.
Mandatory detention is warranted, only under the following circumstances:
The detainee was released from criminal custody after October 8, 1998.
The detainee's release from criminal custody was one that requires mandatory detention (listed below).
An actual conviction is not required for a mandatory detention. As long as there is sufficient evidence to prove that a person "committed" a crime, ICE is required to maintain custody of them.
A crime involving moral turpitude (unless the maximum sentence possible is one year or less and the actual sentence you received is less than six months OR if you were under 18 when you committed the crime and it was more than five years ago).
Multiple convictions where the aggregate sentence is five years or more of imprisonment.
A controlled substance offense (any drug offense, including if the immigration authorities have reason to believe that you are a drug trafficker).
A prostitution-related offense.
Terrorist activity (committed or planned).
Significant human trafficking.
Money laundering.

ICE custody is also required for people who face removal proceedings based on their criminal record of convicted cases, including:

A crime involving moral turpitude where (as an added requirement from I.N.A. Section 236(c)(1)(C)), you were sentenced to more than one year in prison.
Two or more crimes involving moral turpitude.
An aggravated felony.
A firearms offense.
A controlled substance conviction other than a single offense for possession for your own use of 30 grams or less of marijuana.
Drug abuse or addiction.
Espionage, sabotage, or treason.
There are only a few people with criminal records who do not face mandatory detention, most of whom are people whose criminal convictions are not included in the list above, for example, any minor crime or DUI charge. In addition, any non-citizens aiding law enforcement authorities are exceptions to mandatory detention rules, if they can convince the Immigration Judge that their release does not pose a threat to anyone or anything and that they will be present for every scheduled court hearing. However, this is an extremely rare exception.
If the detainee feels as though they were unjustly detained, either because they were released from criminal custody before October 8, 1998 or because they do not believe that they fall under one of the detention requirements listed above, they can request the Immigration Judge for what is known as a "Joseph Hearing."
During the hearing, the judge will reassess the detainee's criminal history and determine whether the mandatory detention was justified. If the judge determines that you do not fall under the category requiring detention, he or she may consider the detainee for a bond. The judge, however, reserves the right to refuse to grant a bond. Therefore, it is necessary for a detainee to submit evidence on why they deserve to receive a bond. Evidence can include, but is not limited to, proof of family ties, family dependency, and employment history.
Other Mandatory Detention Reasoures
Decades of Immigration Experience Working for You
What Can We Help You With - Videos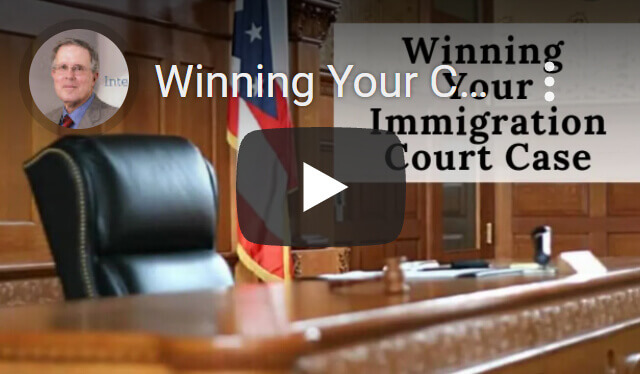 Winning Your Case in Immigration Court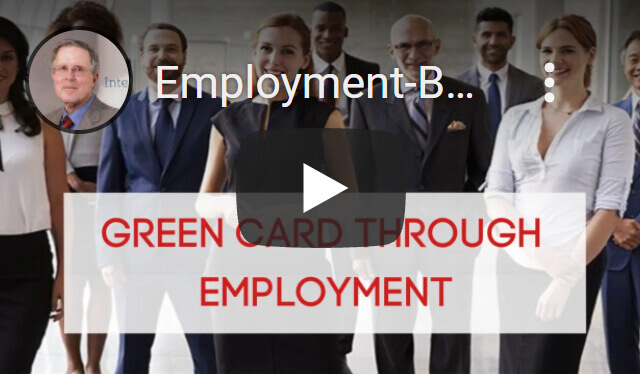 Green Cards through Employment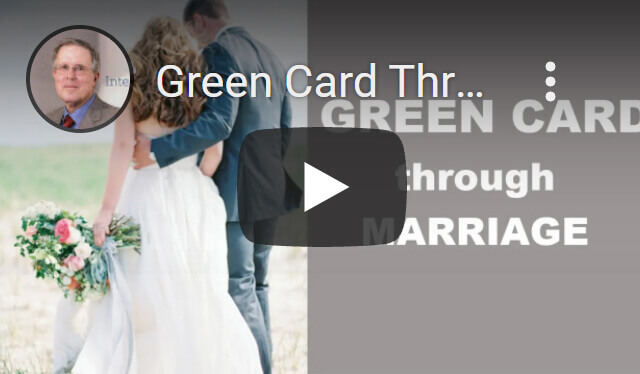 Green Card through Marriage
---
Carl Shusterman
Immigration Attorney Carl Shusterman has 40+ years of experience. He served as an attorney for the U.S. Immigration and Naturalization Service (INS) from 1976 until 1982, when he entered private practice. He has testified as an expert witness before the US Senate Immigration Subcommittee. Carl was featured in SuperLawyers Magazine. Today, he serves as Of Counsel to JR Immigration Law Firm.
---