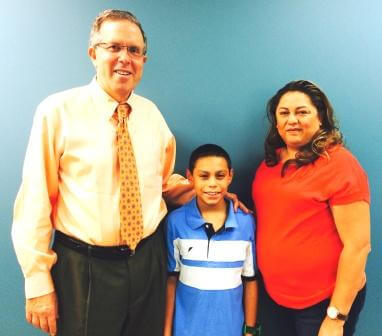 Imagine having an agency of the US government separate you from your only child.
It all started when Mrs. Morales' brother got his girlfriend pregnant in Mexico. They had a son together, but his girlfriend died during childbirth. He drove the child across the border to the US, and his sister and her husband, both US citizens, accepted the child as their own.
They hired an attorney who helped them adopt their nephew in the California Superior Court.
After the required two-year waiting period, they hired an immigration attorney who had Mrs. Morales file an I-130 visa petition, which was approved by the USCIS.
Eventually, Mrs. Morales and her son appeared at the US Consulate in Ciudad Juarez, Mexico for an immigrant visa interview.
Client Reviews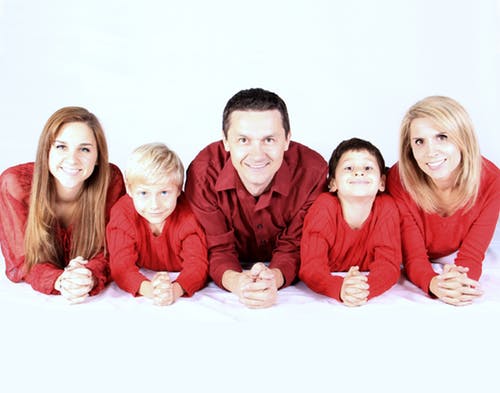 Professionalism and Care
"Mr. Shusterman helped me all the way since I arrived in the USA 17 years ago on a visiting scholar visa until this month when I have become a US citizen."
- Jose Mediano
Read More Reviews
Zoom Consultations Available!
The interview was short, but not sweet. The consular officer informed Mrs. Morales that the I-130 had been approved in error by the USCIS, and that he was sending it back to be revoked. Why it was sent back to the USCIS remains a mystery.
Mrs. Morales was shocked, but respectful. "My son and I will go see our attorney and get this worked out".
The officer informed her that while she could return to the US, her son would have to stay behind in Mexico.
Mrs. Morales was fit to be tied. She and her husband had never been separated from their son for so much as a day. Their son spoke only English and was being treated by a physician in California for ADD.
Her father, who lived in Tijuana, would have to care for their child until their immigration attorney could work out whatever was wrong with his immigration case. While he was happy to help watch over the child, he was also not in the best of health, as he was nearly 80 years old and had recently had a heart valve transplant and he required care himself.
Humanitarian Parole
As soon as she returned to Los Angeles, she met with the attorney. Neither of them understood what was wrong with the I-130. However, the attorney decided that the best course of action was to request a humanitarian parole from the USCIS to reunite the child with his parents while they explored how to get him a green card.
She prepared a humanitarian parole application, complete with a letter from the child's physician explaining that the child was in need of constant care. In January, one month after the application had been submitted, the USCIS wrote a letter informing her and her husband that it would take up to 90 days to process their humanitarian parole request.
Mrs. Morales and her husband both work full-time jobs. Every Friday night, she would drive from Southern California to Tijuana to spend the weekend with her son. Because of his lack of knowledge of Spanish, he was not able to attend school in Tijuana.
Between December and March, Mrs. Morales continued this exhausting routine, hoping that the USCIS would grant their humanitarian parole request. When this agonizing 90-day period came to an end, Mrs. Morales decided to schedule a legal consultation with me.
The day that we were retained, we sent an inquiry to the USCIS and contacted Mrs. Morales' Congressman. This paid off, but in an unexpected way. Within a few days, we received a letter from the USCIS requesting more information.
Attorney Ellen Ma Lee and Paralegal Hilary Olson gathered the information, and quickly responded. After a short wait, we made the first of many inquiries.
Later, I received a call from the caseworker at the Congressman's office. They were informed by the USCIS that the application for humanitarian parole was on the "expedited track". Yet, as week after week and month after month passed, we received no answer from the USCIS.
Finally, last week, something very unexpected occurred. Not from the USCIS, but from CDJ. They asked Mrs. Morales to come to Consulate to submit some additional paperwork.
Then, a notice appeared online informing Mrs. Morales that an immigrant visa had been issued to her son!
The immigrant visa arrived by mail, and Mrs. Morales immediately drove to Tijuana. I spoke with her as she crossed the border into Mexico yesterday afternoon. In the evening, I received a message from Mrs. Morales that she and her son had crossed back into the US, and that he had been admitted as a lawful permanent resident!
What happened at the USCIS Parole Office and why CDJ granted the child a green card after keeping him separated from his parents for nearly 8 months, we may never know.
But Mr. and Mrs. Morales are thrilled to have their son back home, and so are we.