Volume Twenty Four, Number One
SHUSTERMAN'S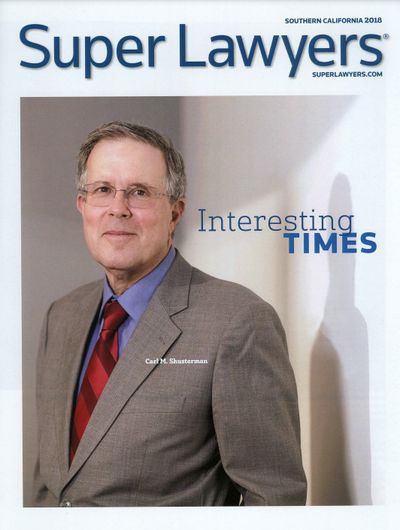 IMMIGRATION UPDATE is the Web's most popular e-mail newsletter regarding US immigration laws and procedures with over 60,000 subscribers located in more than 150 countries. It is written by a former INS Trial Attorney (1976-82) with over 40 years of experience practicing immigration law.
Published by the Law Offices of Carl Shusterman, 600 Wilshire Blvd, Suite 1550, Los Angeles, California, 90017. Phone: (213) 623-4592 x0.
Want to keep up to date with the latest changes in immigration laws, procedures, processing times and forms? Subscribe now to our free Immigration Newsletter, join the conversation on our Facebook Page, follow our Blog Posts and subscribe to our "How-To" Immigration Videos.
Client Reviews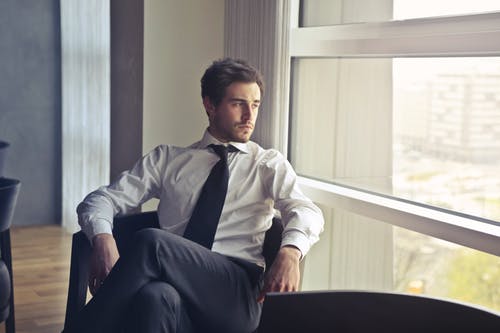 If You Want the Best Result Possible
"Mr. Shusterman and his law firm have represented both me personally and the nonprofit organization that I am associated with. The cases have ranged from the simple to the complex and contentious. Each case has been successfully completed. It is very simple – if you want the best result possible, then select the Law Offices of Carl Shusterman."
- Richard B. Knapp, Chicago, Illinois
Read More Reviews
Zoom Consultations Available!
Shusterman's Immigration Update January 2019
TABLE OF CONTENTS
1. Partial Government Shutdown – Effect on Immigration
2. January 2019 Visa Bulletin & Predictions for FY2019
3. Immigration Government Processing Times
4. Facebook Live – Engage with Our Attorneys in Real Time
5. Success Story: Deported Cancer Nurse Returns to Family in US
6. Immigration Trivia Quiz: Immigrant U.S. Governors
7. Ask Mr. Shusterman – 2-05-19 The Day that Could Ruin Your Life
8. Shusterman's Upcoming Immigration Seminars
9. Jobs & Green Cards for RNs & MedTechs: Free Legal Help!
10. Winner for November Immigration Trivia Quiz!
NEWS FLASHES
Federal Judge Rules Against AG's Restrictions on Asylum —  On December 19, a Federal Judge issued an injunction against the implementation of Matter of A-B- issued by former Attorney General Sessions, which held that domestic and gang violence do not constitute valid grounds for claiming asylum. The Judge ordered the government to bring back deported applicants for new interviews.
New Immigration Book — Recently Professor Bill Ong Hing's latest book "American Presidents, Deportations, and Human Rights Violations: From Carter to Trump" was published by Cambridge University Press. You can purchase a copy online.
AIC Publishes Report on U.S. Immigration Detention System — In December, the American Immigration Council (AIC) released a report containing an analysis of immigration detention facilities across the United States. It reveals that individuals detained by ICE were commonly held in privately operated and remotely located facilities, far away from basic community support structures and legal advocacy networks.
Notes and Practice Pointers on Updated NTA Policy Guidance — AILA, ASISTA, and ILRC provide annotated notes and practice pointers regarding USCIS's updated policy guidance on issuance of Notices to Appear (NTAs) and the expansion of this new policy to certain humanitarian petitions and applications.
Practice Pointer: Matter of S-O-G and F-D-B —  AILA provides a practice pointer that examines the major holdings in Matter of S-O-G and F-D-B , a self-certified decision issued by former Attorney General Sessions which limits the power of immigration judges to dismiss or terminate removal proceedings except in very narrow circumstances. The practice pointer also provides tips for affected cases and highlights additional resources.
I-751 Interviews – New USCIS Memo — On November 30, the USCIS issued an updated memo for officers to use to decide whether or not to interview a couple/person who have submitted either a joint I-751 petition or an I-751 waiver.
CBP Reminds Travelers to Allow 72 Hours for ESTA — U.S. Customs and Border Protection advised citizens of Visa Waiver Program (VWP) countries traveling to the United States to apply for ESTA at the time of booking their trip and no later than 72 hours prior to departure.
Traveling Abroad With a Pending I-131 — USCIS has updated its website to state that if a person travels abroad with a valid advance parole while a renewal I-131 application is pending, the renewal application should be unaffected as long as the current advance parole document remains valid for the entire duration of the person's time outside the U.S.
DHS Seeks to Force Asylum Seekers to Remain in Mexico — DHS Secretary Kirstjen Nielsen announced that persons who enter the U.S. without documentation across the U.S.-Mexico border will be sent to Mexico to await the result of their immigration proceedings, a process which sometimes takes years.
H-2B Cap Reached for 1st Half of FY2019 — On December 6, the USCIS reported that the H-2B cap of 33,000 petitions for the first half of fiscal year 2019 was reached for employers petitioning workers to start their jobs in the U.S. prior to April 1, 2019. This applies only to cap-subject H-2B petitions.
1. Partial Government Shutdown – Effect on Immigration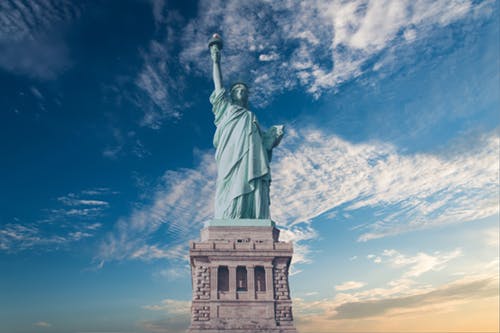 A government shutdown occurs when Congress cannot agree on a budget and, as a result, the government cannot spend money as they do not have the legal authority to do so. This means that federal agencies are forced to temporarily slow or stop their activities due to non-essential government workers being put on furlough.
2. January 2019 Visa Bulletin & Predictions for FY2019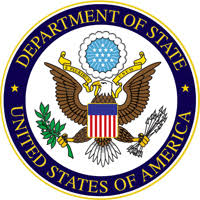 The Visa Bulletin is issued by the U.S. State Department on a monthly basis. The Bulletin shows the backlogs for persons who have been sponsored for green cards through their employers, their relatives, through investments and through the diversity lottery. The length of the backlog varies depending on the person's preference category and their country of changeability which is usually their country of birth. Each Visa Bulletin contains both Dates for Filing Charts and Final Action Dates Charts.
3. Immigration Government Processing Times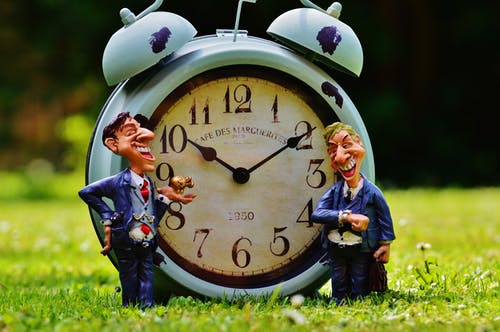 We link to the most recent immigration waiting times for each of four USCIS Service Centers, the National Benefits Center and the Administrative Appeals Office. We also link to the processing times of all of 83 USCIS District Offices and Sub-offices. We link to the Labor Department's page entitled "Processing dates for labor certification applications". Finally, we link to the State Department's "Visa Wait Times" page. Simply enter the consulate where you wish to apply for a temporary non-immigrant visa to learn how long it takes to obtain such a visa at any visa-issuing consular post overseas.
4. Facebook Live – Engage with Our Attorneys in Real Time

In our Facebook Live videos, our attorneys discuss a wide range of immigration topics and take questions online. We announce each topic in advance on the Breaking Immigration News section on our homepage.
Facebook Live allows us to provide tips and information regarding immigration law, while also providing viewers the opportunity to ask questions during the broadcast.
You can watch videos of our previous Facebook Live sessions online.
5. Success Story: Deported Cancer Nurse Returns to Family in US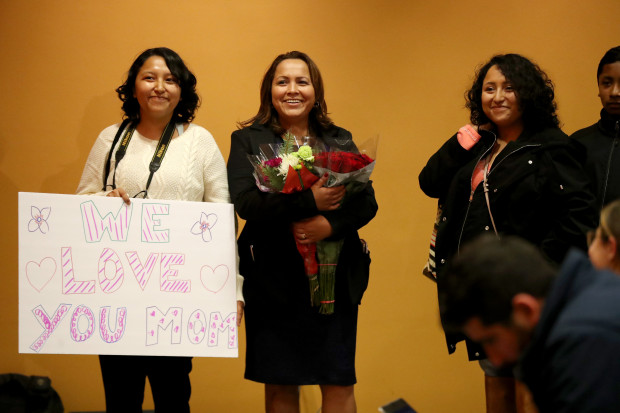 On December 15, 2018, Cancer Nurse Maria Mendoza Sanchez returned to the US after being separated from her 4 children in the US for over a year. Her story speaks volumes about our misguided immigration policies and how they continue to wreck havoc on immigrant families.
6. Immigration Trivia Quiz: Immigrant U.S. Governors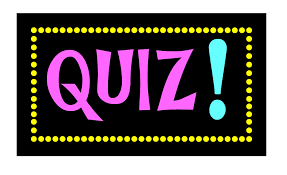 This month's Immigration Trivia Quiz is entitled:
Quiz Removed
The first person to correctly answer our quiz (and supply their biographical information) wins a free legal consultation with one of our attorneys before the end of January.
7. Ask Mr. Shusterman: 2-05-19 – The Day That Could Ruin Your Life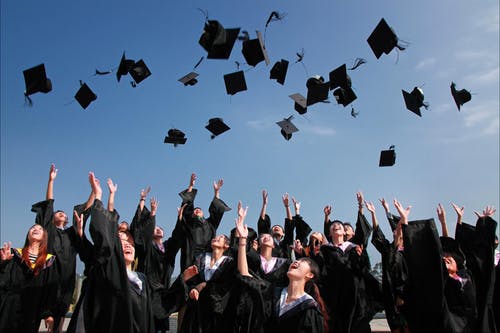 If you have ever been in student (F-1, F-2, M-1, M-2) or exchange visitor (J-1, J-2) status, February 5, 2019 may be a very important date for you.
This is because the USCIS published regulations on August 9, 2018 which established new criteria for determining when persons in F, M or J status start accruing unlawful presence in the US.
8. Shusterman's Upcoming Immigration Seminars
American Immigration Lawyers Association
Law Practice Management Conference
Las Vegas, Nevada
February 22-23, 2019
Topics: Managing Client Anxiety and Expectations in Trump World
100 Years of Practice Management Advice in a Single Hour
Federal Bar Association
2019 Immigration Law Conference
Austin, Texas
May 17-18, 2019
Topic: Cancelling Your Deportation Under Pereira v. Sessions
9. Jobs & Green Cards for RNs & MedTechs – Free Legal Help!
Are you a Registered Nurse or a Medical Technologist or a Speech Language Pathologist who is looking for a job in the US?
What if you could find a job, a work visa, and green cards for you and your family to live in the US? And what if the cost to you for all of this was zero dollars?
Hard to believe? Let me explain.
10. Winner for Our November 2018 Immigration Trivia Quiz!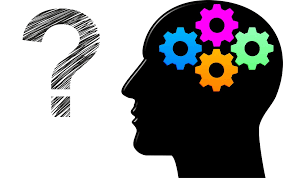 Quiz Removed
Here are the answers from our winner, Perry D.:
"Colombia
Jamaica
United Kingdom (except Northern Ireland) and it's depending territories
New York Sen. Chuck Schumer in 1986.
I enjoy reading the monthly articles by Mr. Shusterman and live in Arizona.
All the answers were found on Google."
Congratulations, Perry! And thank you for keeping up with our newsletter!
Carl Shusterman
Certified Specialist in Immigration Law, State Bar of California
Immigration and Naturalization Service (INS) Attorney (1976-82)
Member of AILA Board of Governors (1988-97)
Law Offices of Carl Shusterman, 600 Wilshire Blvd., Suite 1550
Los Angeles, CA 90017
Phone: (213) 623-4592 x0, Fax: (213) 623-3720
"This is a horrific tragedy. CBP must be held accountable and stopped from jailing children."
– ACLU Tweeted After 8-Year-Old Guatemalan Boy Died in Custody on Christmas Day 2018
Shusterman's Immigration Update January 2019 – Quick Links
About Us
Back Issues of Our Newsletter
Citizenship
Client Testimonials
EB-5 Investors
Forms Download
Green Cards
Job Search
PERM
Processing Times
Schedule a Legal Consultation
Subscribe to Our Newsletter
Success Stories
Temporary Visas
Visa Bulletin
December 29, 2018