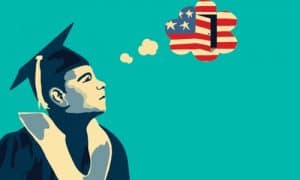 On December 9, 2016, a bipartisan group of Senators introduced the Bridge Act which would protect 740,000 DACA recipients from deportation and allow them to continue working and studying in the United States for the next 3 years.
Like DACA, the bill does not provide a path to green cards for Dreamers.  Instead, the bill would grant them "provisional protected presence" in the US.  They would be allowed to remain in the US, renew their EAD work permits and, in some circumstances, qualify for Advance Parole international travel permits.
Since President-Elect Trump has vowed to repeal President Obama's executive orders, the bill, if enacted, would protect Dreamers from deportation for another 3 years unless they commit a deportable offense.
The bill would also tighten the confidentiality provisions in the law.  DACA requires applicants to reveal their addresses and other personal information.  The bill would prohibit the government from using this information to try to deport DACA recipients or their parents.
Although the bill is sponsored by a bipartisan group of Democratic and Republican Senators, it is unclear whether it has enough support to pass the Republican-controlled Senate and the House of Representatives.
The introduction of the Bridge Act is expected to put pressure on President-Elect Trump to work out a solution to the immigration status of the Dreamers.
Trump has been equivocal about how he intends to treat the Dreamers.
On one hand, he has pledged to repeal DACA.  However, in a recent interview with Time magazine, he stated:
"We're going to work something out that's going to make people happy and proud. But that's a very tough situation. They got brought here at a very young age, they've worked here, they've gone to school here. Some were good students. Some have wonderful jobs. And they're in never-never land because they don't know what's going to happen." 
Stay tuned.