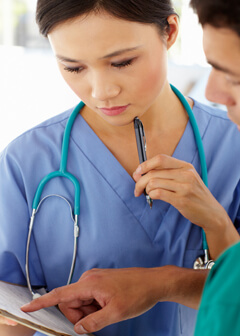 On March 9, I will be conducting a webinar for the Hospital Association of Southern California (HASC) explaining to employers across the U.S. how to go about recruiting international nurses and sponsoring them for temporary visas and green cards.
The shortage of RNs is continuing to grow, and for the past few months, I have been getting hundreds of calls from health care providers across the U.S. Rather than continue to explain the process to employers one at a time, I decided that it would be better to use Zoom to host a virtual conference.
Over the past 40 years, our team has obtained working visas and green cards for over 10,000 RNs working across the U.S.
The shortage of Registered Nurses (RNs) in the U.S. continues to expand as the COVID-19 crisis drags on.  With more than half a million RNs anticipated to retire by 2022, the U.S. Bureau of Labor Statistics projects the need for 1.1 million new RNs for expansion and replacement of retirees.
U.S. nursing schools have not been able to keep up with the demand for RNs.  Now, with millions of baby boomers retiring, the shortage continues to get worse.  Almost half the registered nurses working in the U.S. are 50 years old or older.
Fortunately, there are hundreds of thousands of foreign-born RNs working abroad who are seeking to immigrate to the U.S.
Client Reviews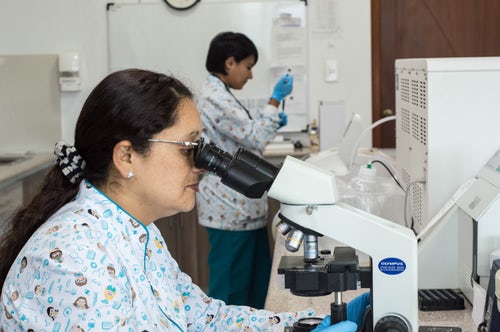 They Are About Providing Solutions
"I am an Internationally Educated Nurse petitioned by US employer and the Law Offices of Carl Shusterman helped me throughout the entire process of my IV application. They were extremely thorough with regard to the instructions and the steps that I needed."
- Francis R., Nashville, Tennessee
Read More Reviews
Zoom Consultations Available!
A letter from the American Hospital Association to Congress in March 2022 states as follows:

"Hospitals are facing a critical shortage of workers. With 23% of hospitals reporting a critical staffing shortage to the government, hospitals have seen a decrease of nearly 105,000 employees since February 2020. This has resulted in an increased reliance on contract labor from health care travel staffing firms, which have been charging hospitals exorbitant rates for labor, thereby driving up expenses for hospitals and further exacerbating hospitals' financial challenges.
Nurses, who are critical members of the patient care team, are one of the many health care professions that are currently in shortage. In fact, a study found that the nurse turnover rate was 18.7% in 2020, illustrating the magnitude of the issue facing hospitals and their ability to maintain nursing staff. The same study also found that 35.8% of hospitals reported a nurse vacancy rate of greater than 10%, which is up from 23.7% of hospitals prior to the pandemic. In fact, two-thirds of hospitals currently have a nurse vacancy rate of 7.5% or more."

Years ago, when it became almost impossible to get temporary working visas for most nurses, Senator Sam Brownback of Kansas asked me to testify before the U.S. Senate Immigration Subcommittee on ways to make it easier for employers to sponsor international nurses and physicians to work in the U.S.
I had the honor of assisting the Senator's staff in drafting legislation to do so. Although Congress failed to pass this or any other bills to restore the ability of RNs to get temporary working visas, Senators Brownback (R-KS) and Conrad (D-ND) both reached across the aisle to pass a bill which substantially increased the number of international physicians who could work in medically underserved areas across our country.
Although most temporary visas are only available to a small minority of RNs (H-1B professional visas) and to RNs who are citizens of Canada and Mexico (TN Visas), nurses around the world can be sponsored for green cards.
And this fiscal year (October 1, 2021 to September 30, 2022), the number of employment-based green cards has doubled from 140,000 to over 290,000.
There has never been a better time to sponsor an international nurse for a green card.
However, since the road to a green card is complex, please sign up for the webinar and bring your questions with you!
Recruiting International Nurses Additional Resources