Volume Six, Number Four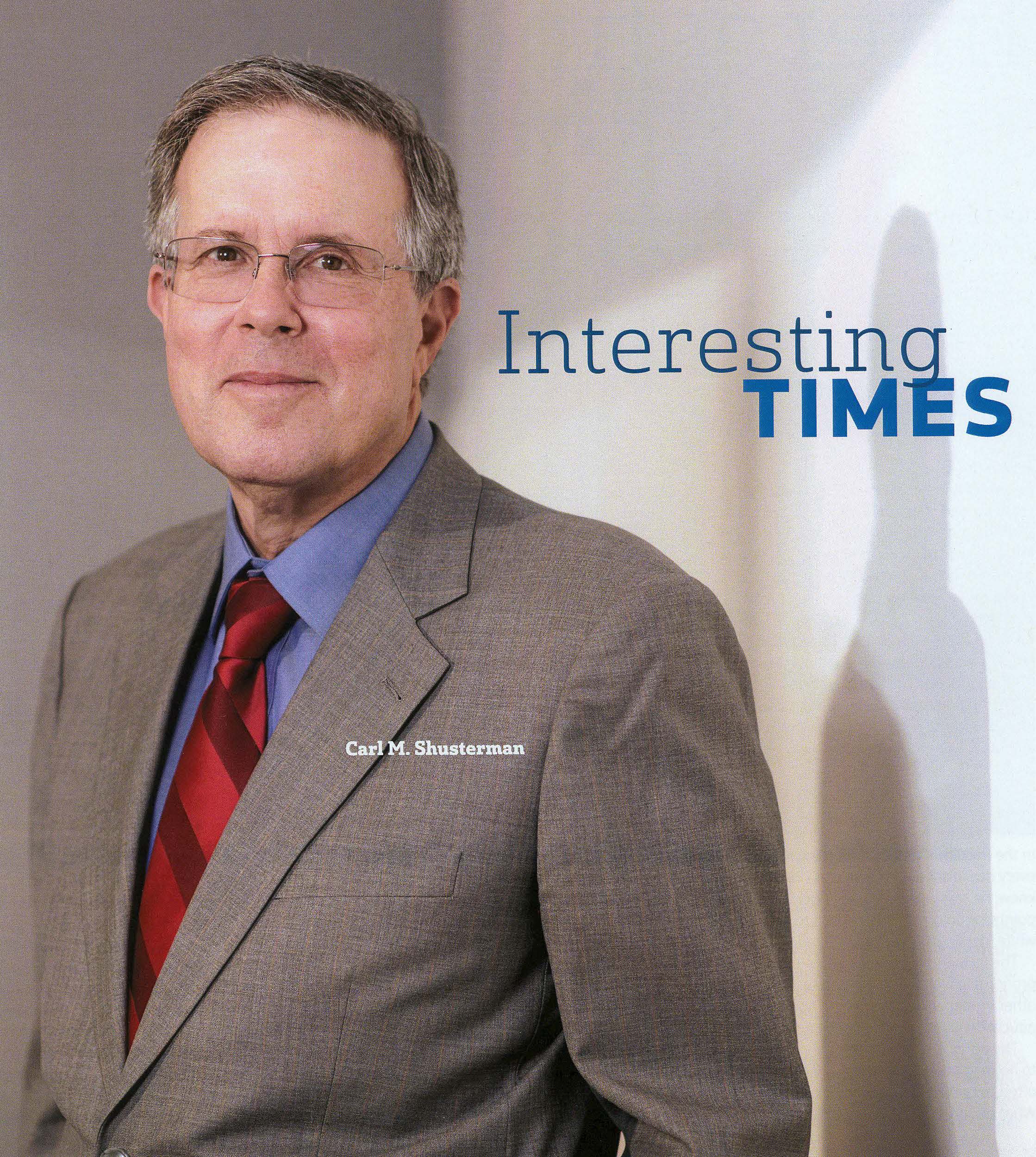 SHUSTERMAN'S IMMIGRATION UPDATE is the Web's most popular e-mail newsletter regarding U.S. immigration laws and procedures with over 40,000 subscribers located in more than 150 countries. It is written by a former INS Trial Attorney (1976-82) with over 30 years of experience practicing immigration law.
Published by the Law Offices of Carl Shusterman, 600 Wilshire Blvd, Suite 1550, Los Angeles, California, 90017. Phone: (213) 623-4592 x0.
Subscribe to our E-Mail Newsletter, join the conversation on our Immigration Facebook Page, follow our Blog Posts and subscribe to our "How-To" Immigration Videos.
Client Reviews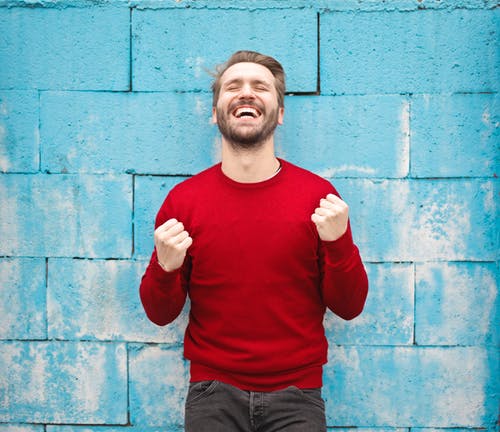 Beyond Excellent!
"It is clear they are experts in the field which allowed me to sit back and relax knowing they would handle everything, which they did!"
- Nico Roseberg, Portland, Oregon
Read More Reviews
Zoom Consultations Available!
Newsletter US Immigration Update April 2001
This month's issue contains the following topics:
NEWS FLASHES:
Employment Opportunities:We are expanding! The Law Offices of Carl Shusterman is seeking the services of legal assistants. Applicants must have excellent writing and social skills. A university degree and a minimum of one year of immigration experience is preferred. Competitive salary and benefits package. Pleasant work environment. Please e-mail resume and writing samples to jlu@shusterman.com
H-1B Cap: The INS announced that as of March 7, 72,000 H-1B petitions had been approved, and that an additional 66,000 petitions were in the pipeline. It is estimated that approximately 80% of the unadjudicated petitions, less than 53,000 are subject to the cap. With the cap raised to 195,000, it is more likely than not that for the first time in four years, the H-1B cap will not be reached when the fiscal year ends on September 30. It is clear that had the cap remained at 115,000, the cap might have been reached by March, the same as last year.
I-129W:The INS announced that as of April 13, 2001, it will no longer accept H-1B petitions unless they contain the new version of form I-129W. The agency also announced that it will eventually eliminate the I-129W and incorporate the information into form I-129. Download form I-129W for free at https://www.shusterman.com/formsusimmigration/
President's Proposed INS's Budget For FY2002:Though most of the increased funding is allocated to enforcement activities, the President proposes $100 million annually over the next five years to reduce I-485 processing times to not more than 180 days, and nonimmigrate petition processing times to 30 days or less. See https://www.shusterman.com/uscitizenshipandimmigrationservices.html under

"General"

, click on

"President's Proposed INS Budget For FY2002 (4-09-01)"

.
TPS For Angolans:The INS announced an extension of Temporary Protected Status (TPS) from March 29, 2001 to March 29, 2002 for nationals of Angola, and for persons without nationality who last resided in Angola, who have been physically present in the U.S. since April 5, 2001. For a list of countries for which TPS is available, see https://www.shusterman.com/asylumusimmigration/ and scroll down to

"How Do I Apply For Temporary Protected Status"

and

"INS's Temporary Protected Status Chart"

.
V Status:The INS announced, on March 30, 2001, that persons living in the U.S. who are eligible for V status must wait until the INS issues implementing regulations before applying for change to V status.Meanwhile, the State Department has already started issuing V visas to persons residing abroad. Applicants must complete the new DS-3052 form and pay a $45 fee obtain a V visa. The State Department established a new section of their web site entitled "Information about the New K and V Visa Categories". Both the INS News Releases and the State Department page may be accessed through our web site at https://www.shusterman.com/lifeactof2000.html and by scrolling down to

"Governmental Interpretations Of The LIFE Act Amendments"

. The new DS-3052 form is available for downloading on State Department website.
1. May 2001 State Department Visa Bulletin
On April 12, we posted the May 2001 Visa Bulletin before the State Department posted the dates on their web site.
For the second month in a row, the Family categories were dead on arrival. The worldwide FB numbers for all five categories failed to advance. The F4 category for persons born in India did eke out a three week advance. All FB numbers from Mexico and some from the Philippines are currently unavailable. They will be posted on our web site soon. The shut down in the family categories is a growing problem which can only to resolved by Congress.
On the Employment side, there was some big news. The EB-2 category for persons born in India finally became current! EB-3 The EB-3 category jumped ahead 5 months. While the PRC numbers are not currently available, we suspect that the China EB-2 will be also become current and the EB-3 numbers will also advance by a few months each. We will post the complete May 2001 Visa Bulletin online as soon as it's available.
With the exception of unskilled workers which advanced 7 months to July 1, 1998, all worldwide EB numbers remain current (no backlog).
The May 2001 Visa Numbers can be found at https://www.shusterman.com/statedepartmentvisabulletin/
On March 23, Charles Oppenheim, the State Department "Guru" of the Visa Bulletin predicted at an AILA Conference in Washington, D.C. that India and China EB-2 numbers would be current as of May or June 2001, and all EB-3 numbers, with the exception of unskilled workers, would be current by October 2001. His predictions appear to be right on target.
For an explanation of what the categories, dates and symbols listed below mean, see https://www.shusterman.com/greencardsthroughrelatives.html and https://www.shusterman.com/greencardsthroughemployment/
2. Immigration Government Processing Times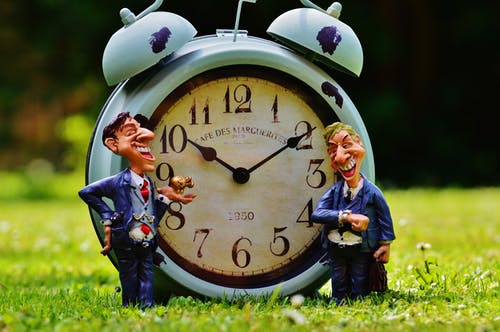 We link to the most recent immigration waiting times for each of the four USCIS Service Centers, the National Benefits Center and the Administrative Appeals Office. We also link to the processing times of all of the 83 USCIS District Offices and Sub-offices. We link to the Labor Department's page entitled "Processing dates for labor certification applications". Finally, we link to the State Department's "Visa Wait Times" page.
3. H-1B's: What To Do If You Are Laid Off From Your Job
The Labor Department reported that the U.S. work force shrank by 86,000 in March, the largest decline in over a decade. Layoffs by Cisco, Motorola, Dupont, Inktomi and Sycamore Networks nudged the unemployment rate up to 4.3%.
We have been interviewed on a daily basis by newspaper and magazine reporters concerning what the layoffs mean to H-1B workers. We have scheduled a free, online chat on this subject on April 16 entitled "What To Do If You Are An H-1B And Your Boss Gives You A Pink Slip". see
Link to chat no longer available
There are such a lot of rumors and false information being circulated, we decided to address some of your concerns in advance of the chat.
First of all, too many persons have stated that an H-1B worker who is laid off has ten days to either apply for a new job or leave the U.S. This is completely untrue.
The confusion regarding the "ten day" rule stems from the following regulation (8 C.F.R. §214.2(h)(13)(I)(A)):
A beneficiary shall be admitted to the United States for the validity period of the petition, plus a period of up to 10 days before the validity period begins and 10 days after the validity period ends. The beneficiary may not work except during the validity period of the petition.
This regulation governs H-1B workers who are leaving the U.S., not those who are changing their employers or their nonimmigrant status.
Where an H-1B worker has been laid off or terminated, and his H-1B petition has not been revoked, the worker may request a change of status to another nonimmigrant category while he seeks employment. If the worker locates suitable employment, the new employer to submit an H-1B petition to the INS and request a change of employers. The amount of time that an H-1B worker may stay in the U.S. after being laid off or terminated is not defined in the law or the regulations. Various INS officials over the years have opined the H-1B worker must submit an application for a change of employers within 30 days or 60 days. However, these statements are merely opinions and do not have the force of law.
The wise worker will obtain an offer of employment, and have the new employer submit an application to change H-1B employers, as soon as possible. Under AC-21, the H-1B cap law enacted during October 2000, the worker may commence employment with the new employer as soon as the H-1B transfer petition is submitted to the INS. Either it will be approved, or if the INS decides that too much time has elapsed since the worker was laid off or terminated, the INS will approve the H-1B petition and deny the application to change employers in the U.S. In the later case, once a Notice of Approval is issued, the worker may depart the U.S. and apply for a new H-1B visa abroad. If his old H-1B visa has not expired, he may be able to simply travel outside the U.S. and return using his original H-1B visa and his original Notice of Approval (form I-797) of his newly-approved H-1B petition.
If an H-1B worker is laid off or terminated, and can not quickly obtain a professional offer of employment, another alternative is to submit an application to change status to a B-1 business visitor or a B-2 tourist while he looks for work. When he finds a job, the new employer may apply to the INS to change his status back to H-1B.
Finally, what happens if the laid off worker is already the beneficiary of an approved employment-based visa petition? In this case, the worker should have his new employer submit an RIR labor certification and an EB visa petition on his behalf. He will be able to use his original priority date.
If the laid-off worker is working using an EAD, he may immediately start working for a new employer. Losing one's job does not invalidate an EAD. Only the denial of the application for adjustment of status does this. Again, the worker should have his new employer submit an RIR labor certification and a visa petition on his behalf as soon as possible.
Where the processing of applications for adjustment of status for persons with approved EB petitions takes only a few months to be approved (e.g., at the California Service Center), there may not be time to obtain the approval of a new labor certification and visa petition before the application for adjustment of status is adjudicated.
If this is the case, it may be necessary for the worker to have his employer file a new H-1B petition for him even though he is currently working using an EAD. Again, if his old H-1B visa has not expired, he may be able to travel outside the U.S. and return using his original H-1B visa and his original Notice of Approval (form I-797) of his newly-approved H-1B petition.
Of course, if the application of adjustment of status was pending for over 180 days prior to the lay off, the worker may change jobs without jeopardizing his green card application as long as the new job is in the same or a similar occupation.
Still have questions about preserving your immigration status in the event of a lay off? Join us for our free, online chat on April 16.
4. RNs: Who Can Apply For H-1C Visas and for Green Cards?
U.S. immigration policy regarding registered nurses is nothing short of a total disaster. From 1952 to 1990, nurses were considered professionals, and U.S. health care providers could obtain temporary "H-1" visas for them in unlimited numbers. Following the effective date of the Immigration Nursing Relief Act of 1989 (INRA), hospitals with "attestations" certified by the Labor Department could petition for temporary "H-1A" status for nurses. When INRA expired in 1995, a special commission recommended that the law be continued with modifications. Instead, the Congress allowed the law to expire.
By 1997, the nurse shortage had again started to rear its ugly head, endangering the health of hundreds of thousands of patients. Rep. Bobby Rush (D-Il) introduced legislation to allow 500 nurses to be sponsored by selected hospitals in medically underserved areas on temporary "H-1C" visas. This legislation was not enacted into law until two years later, on November 12, 1999, when the President signed the Nursing Relief for Disadvantaged Areas Act of 1999 (NRDAA). By that time, due to growing national shortage of nurses, the addition of 500 nurses per year was a woefully inadequate response to the problem.
Because of a long delay in the issuance of regulations by the Department of Labor (DOL), hospitals were unable to submit "attestations" until September 21, 2000. The Supplementary Information to the DOL regulations took the unusual step of listing 14 hospitals across the country that the DOL determined would be eligible to apply for attestations.
On February 14, 2001, I submitted a request under the Freedom of Information Act (FOIA) to the DOL regarding the H-1C program. On March 27, I received a response which indicated that in the preceding six months, nine hospitals had submitted attestations to the DOL. According to the chart, the DOL had approved the attestations of four hospitals, denied one (from a hospital which was not on the list), and the other four attestations are currently under review.
In actuality, the DOL chart is outdated. Even before I submitted my FOIA request, one of the 14 hospitals had faxed me a copy of the DOL's denial of their attestation. Even though the hospital was listed as one of the 14 qualified hospitals, it was later determined that the hospital was not located in a medically underserved area during the required period. I had also received messages from other hospitals stating that the DOL had questioned whether they were located in medically underserved areas.
At any rate, there are now four hospitals in the U.S. who are qualified to petition for H-1C nurses. How many nurses have actually been admitted to the U.S. in H-1C status? Zero!
This is because, as of April 2001, 18 months after the passage of NRDAA, the INS has yet to issue regulations regarding H-1C nurses. In the absence of INS regulations, no H-1C petitions submitted by qualifying hospitals may be approved.
As the Bard wrote, in a different context, without the passage of implementing regulations, all of the "sound and fury" of NRDAA "signif(ies) nothing".
Even though nurses remain ineligible for temporary visas, there another way for health care providers to employ foreign-born registered nurses. Another DOL regulation, one which is decades old, lists registered nurses as a shortage occupation, and grants a blanket labor certification to them.
Over the past 20 years, our law firm has used this regulation to immigrate well over 5,000 registered nurses to the U.S. Because our web site is popular among hospitals and nurses, we receive over 200 inquiries annually from nurses requesting information regarding which hospitals are willing to sponsor nurses for permanent residence. We usually refer these nurses to one of our hospital clients in whatever area of the U.S. the nurse is licensed.
Recently, we established a web page entitled "Registered Nurses Career Opportunities" at https://www.shusterman.com/nurse-recruitment-firms/
The page lists a few of the hospitals that we represent which sponsor nurses for permanent residence. Contact information for each hospital is included to enable the nurses to directly apply for employment at whichever hospital(s) they choose. There is no fee for this service. Since our law firm represents over 100 hospitals, we plan to add additional hospitals to the RN Career Opportunities page from time to time. It is our short-term goal to immigrate more nurses this year than will the NRDAA law when it finally is up and running. We have been invited to speak at hospital conferences in various parts of the U.S. regarding how to sponsor foreign-born nurses. Later this month, we will be speaking in Nebraska. In the near future, we will be speaking in Idaho and Illinois.
Legislation creating a new easy-to-use temporary visa category for nurses is desperately needed. We are hopeful that such legislation will be introduced in Congress this spring. See Topic #6.
5. Immigration Trivia Quiz:
Quiz Removed.
6. AILA Lobby Day (Part I): Meeting with Senator Brownback
Recently, as part of AILA's Annual Lobby Day, I organized a group of AILA attorneys for a March 22 meeting with Senator Sam Brownback, the new Chairman of the Senate Subcommittee on Immigration, in his Washington, D.C. offices. To see a photograph of Senator Brownback and the AILA attorneys, click on https://www.shusterman.com/senatorbrownbackandailaattorneys.html
Senator Brownback began the meeting by asking the attorneys to state their most important concerns. We emphasized the following issues: (1) INS Reorganization; (2) Restoration of Due Process; (3) The Immigration of Essential Workers (including physicians, nurses, teachers, etc.); and (4) Extension of Section 245(I).
Then we asked Senator Brownback about his position on various immigration issues. The Senator stated that he was "pro-immigration" and that the "country grows on immigration". In 1996, in regard to IIRIRA, he voted to "split the bill", to delete provisions from the proposed law which would have reduced legal immigration to the U.S. by 30-40%. He also supported changes in the law to raise the H-1B cap to 115,000 in 1998 and to 195,000 in 2000.
Senator Brownback stated that immigration was a "defining issue for Hispanics" and that, as a Member of Congress, he was very cognizant of the politics of this issue. Having said that, Senator Brownback proceeded without any prompting from the attorneys, to address an important issue which is often overlooked in such meetings because it lacks a strong political constituency. He stated that he had a "deep heart for refugees", that he believed that the U.S. could and should accept more refugees, and that U.S. refugee policy had not been "colorblind". He believes that more African refugees should be admitted to the U.S. (A few days later, I read in the New York Times about Senator Brownback's views about Christian refugees from the Sudan in Africa, and their longtime civil war with the government in Khartoum.)
Later, the conversation turned from refugees to the shortage of health care professionals in many parts of the U.S. We expressed concern that INS regulations issued last August had all but repealed a law passed by Congress to allow physicians who practiced in medically-underserved areas for a minimum of five years to qualify for National Interest Waivers. The Senator seemed quite concerned over why an administrative agency would take a hostile attitude toward a law aimed at reducing the shortage of physicians in underserved areas.
In the course of discussing physician issues, it became clear that Senator Brownback liked the idea of state involvement in requesting waivers for J physicians. He would like to change the immigration system to allow states to play a greater role in sponsoring employment-based immigrants for temporary visas and permanent residence.
I discussed the national shortage of registered nurses, and asked Senator Brownback if he favored legislation which would restore temporary visas for foreign-born registered nurses. He answered in the affirmative.
Senator Brownback pointed to a map of Kansas on the wall, and told us that as the former Secretary of Agriculture in Kansas, he was particularly concerned about "de-populated" areas around the U.S. He stated that areas where the population was diminishing need development, and the immigration of health care professionals and investors was something which could help spur such development.
I made the case for a restoration of due process rights which were lost under the 1996 law. Many INS decisions can no longer be challenged in the Federal Courts, and the Immigration Judges have been divested of their authority to waive the deportation of individuals who have demonstrated rehabilitation and have close family ties to U.S. citizens and permanent residents. Just as no individual should be above the law, neither should an administrative agency. I presented the Senator with various case studies for his perusal. see https://www.shusterman.com/legislationusimmigration.
and scroll down to " 'Fix The '96 ' Law Campaign" and click on (1) Unfair Separation of Families"; (2) Removing Merit From The Law"; and (3) "Green Card Holder Languishes In Jail".
I was impressed with the Senator's commitment to immigration, his support of refugees, and his eagerness to use immigration to further our national interest.
As the attorneys lined up to pose for a photograph with the Senator, a humorous incident occurred. Sharon Payt, one of the Senator's assistants, called out, "Senator, you're standing next to Carl Shusterman, the webmaster of shusterman.com!" Senator Brownback looked at me and smiled, and said, "Shusterman.com, hmm?" I am glad that the photograph did not reveal that I was blushing!
Two weeks after our meeting, the Senate Subcommittee on Immigration held its first legislative hearing on April 4, 2001. Senator Brownback's remarks give an excellent introduction to his pro-immigration views.
7. AILA Lobby Day (Part II): Meeting with Sen. Feinstein's Aide
After our meeting with Senator Brownback, I met with LaVita Strickland, Esq., Legislative Counsel for Senator Dianne Feinstein (D-CA) who, as luck would have it, has an office just down the hall in the Hart Senate Office Building from Senator Brownback. LaVita was instrumental in assisting Senator Feinstein in the preparation of a number of private immigration bills in the 106th Congress (1999-2000) and in adding the "Immigration Services Backlog Reduction Act" to the H-1B Cap bill which was signed into law on October 17, 2000. For more about the history of this legislation, see https://www.shusterman.com/newsletterusimmigrationmay2000.html#4
The substance of the law, to reduce INS backlogs on applications for adjustment of status to no more than 180 days, and the processing times for nonimmigrant applications to 30 days, will become a reality only if the account established by the law, the "Immigrant Services and Infrastructure Improvement Account", is adequately funded.
Both President Bush, in his budget proposal, and Attorney General Ashcroft, in his answers to the Senators' questions in his confirmation hearing, adopted Senator Feinstein's 180-day standard. President Bush and Senator Feinstein both agree that the amount of funding required for the INS to meet this standard is $100 million annually over the next five years.
Senator Brownback, in his initial statement as the Chairman of the Immigration Subcommittee, stated:
As chairman, I will work with the administration and my colleagues on legislation to produce fundamental reform of the Immigration and Naturalization Service (INS). Such reform is sorely needed. I want to thank Senator Feinstein for her leadership on addressing immigration processing backlogs in last year's H-1B legislation. I think all of us realize that there is more work ahead. To address the inordinate delays at INS, I support President Bush's proposal to require INS to process immigrant and naturalization applications within 180 days and temporary visas within 30 days. I hope that once those deadlines are achieved, we can work to get the Department of Labor and INS process applications in even less time.
If you are concerned about reducing the current two and three-year processing times for adjustment of status, and other long waiting times, write to your members of Congress that you support this level of funding to reduce INS backlogs.
Senator Feinstein is also seeking support for another worthy immigration-related bill, "The Unaccompanied Alien Child Protection Act of 2001".
According to the United States Catholic Conference:
The Immigration and Naturalization Service (INS) is responsible for the apprehension, detention, care, placement, legal protection, and removal procedures of unaccompanied children, conflicting responsibilities which can undercut the best interests of the child. Each year, the INS apprehends and detains approximately 5,000 unaccompanied children…
On January 22, 2001, Senators Dianne Feinstein and Bob Graham (D-FL) introduced "The Unaccompanied Alien Child Protection Act of 2001" (S.121). Among other provisions, the bill establishes an Office of Children's Services within the Department of Justice, improves treatment standards of unaccompanied children, and provides children with the right to counsel and guardian ad litem. The legislation also strengthens immigration policies toward unaccompanied children.
On February 5, 2001, Senators Feinstein and Graham wrote a "Dear Colleague" letter requesting that other senators co-sponsor this legislation. see
https://www.shusterman.com/pdf/s121.pdf (Link no longer operational)
The complete text of the S.121 may be accessed by clicking on https://www.shusterman.com/legislationusimmigration.
scrolling down to "LEGISLATIVE DEVELOPMENTS IN 2001" and clicking on "The Unaccompanied Alien Child Protection Act of 2001".
We recommend that you urge your senators to co-sponsor this legislation.
8. AILA Lobby Day (Part III): Meeting with Rep. Maxine Waters
My last stop on AILA Lobby Day was a surprise. Less than a week before I departed for Washington, I received a call from Blanca, an aide to Congresswoman Maxine Waters, the former Chairperson of the Congressional Black Caucus. The Congresswoman, who is a member of the House Judiciary Committee, noticed a recurring problem, and wanted to brainstorm with an experienced immigration attorney about crafting a solution. Blanca, a loyal subscriber to SHUSTERMAN'S IMMIGRATION UPDATE, suggested to the Congresswoman that she meet with me.
A few days later, I found myself racing from the Hart Senate Office Building to the Rayburn House Building for a 3pm meeting with Representative Waters. Fortunately, there is a subway between the buildings which enabled me to arrive on time. Representative Water's waiting room was overflowing with guests from her district. Could I return at 3:30pm? Yes, of course. What to do with my free 30 minutes? I stopped by the office of Representative William Thomas (R-CA), the Chairman of the powerful House Ways and Means Committee. Congressional Thomas' Aide in Bakersfield, California, Billie Jo Medders, is a marvelous woman who I have had the pleasure of knowing for over 15 years. She is a fantastic case worker who insures that the Congressman's constituents get great service from the myriad of federal agencies that she deals with. I handed my card to the receptionist, explained that although I had not made an appointment, if Congressman's immigration aide had a few minutes to see me… Miraculously, the immigration aide appeared (no doubt wondering why I stopped by without calling ahead!), and we discussed Billie Jo, immigration, and his job responsibilities.
Then, it was back to Representative Waters' office. When an aide ushered me into the Congresswoman's personal offices, Rep. Waters was in the middle of a phone conversion. I gazed around the office, and noticed a portrait of Rosa Parks, the wonderful woman whose refusal to yield her seat on a bus to a white man was the spark that started the bus boycott in Montgomery, Alabama and which helped jump-start the Civil Rights Movement in the 1950's. I had done a little background reading about Representative Waters, another champion of civil and economic rights for minorities in the U.S. She was the fifth of 13 children raised by a single mother in St. Louis, Missouri. At the age of 13, she was helping to support her family by waitressing in segregated restaurants and hotels.
When she finished her phone call, Representative Waters emerged from behind her large wooden desk, and greeted me warmly. We sat on her couch, and she began telling me about the many young students in her district who had graduated from college only to find themselves unemployable because they lacked legal status in the U.S. Many of these college graduates were brought into the U.S. at such a tender age that they never realized or thought about their lack of papers until they started to look for a job.
Representative Waters' looked straight at me, her eyes growing larger, and said simply, "It doesn't seem right, does it?" I had to agree, but what was the solution? I gulped when I realized that this was what the Congresswoman was hoping to hear from me! A general amnesty? Fat chance. Allowing graduates without papers to become permanent residents under an amendment to the "special immigrant" category? No, both the Congressman and I agreed, since this would place them in a better position than F-1 students. Finally, I hit upon an idea. Why not permit college graduates without papers who have an offer of professional employment to change their status to H-1B? Under current immigration law, this would be impossible since in order to change one's status, one must be maintaining legal status.
However, I explained that Congress have recently created a precedent in this regard. Persons with 2A family petitions pending on December 21, 2000 are allowed to change to "V" status in the U.S. after three years in order to assure family unity. So why not let college graduates without papers to change their status to H-1B upon receipt of a qualifying job offer. This would not be an amnesty, partial or otherwise. These college graduates would have "earned" the right to adjust their status.
I liked the idea and, fortunately, so did Representative Waters. She vowed to pursue a bill embodying this concept, or something very similar to it, until it is enacted into law.
Click below to see a photograph of Representative Waters and myself after our discussion, and an the end of a very active AILA Lobby Day: https://www.shusterman.com/congresswomanwatersandcarlshusterman.html
9. Chat Schedule, Transcripts & Audios
Deleted
10. Answers To March's Immigration Trivia Quiz
Quiz Removed.
Carl Shusterman
Certified Specialist in Immigration Law, State Bar of California, Former U.S. Immigration & Naturalization Service Trial Attorney (1976-82), Board of Governors, American Immigration Lawyers Association (1988-97)
Law Offices of Carl Shusterman, 600 Wilshire Blvd., Suite 1550, Los Angeles, California 90017, Phone: (213) 623-4592 Fax: (213) 623-3720
"Power never yields without a demand. Never did, never will."
– Frederick Douglass
Newsletter US Immigration Update April 2001 – Quick Links
About Us
Back Issues of Our Newsletter
Citizenship
Client Testimonials
Forms Download
Green Cards
Job Search
PERM
Processing Times
Schedule a Legal Consultation
Subscribe to Our Newsletter
Success Stories
Temporary Visas
Visa Bulletin
April 12, 2001