During the annual American Immigration Lawyers Association conference in San Francisco, California in 2013, USCIS Director Alejandro Mayorkas stated that the agency would move forward and grant green cards for same sex marriages.
Mayorkas also said that USCIS has kept records of all the I-130 family petitions that were denied because the marriages were of same sex.  He stated that USCIS would reopen these cases on their own motion and grant cards for same sex marriages.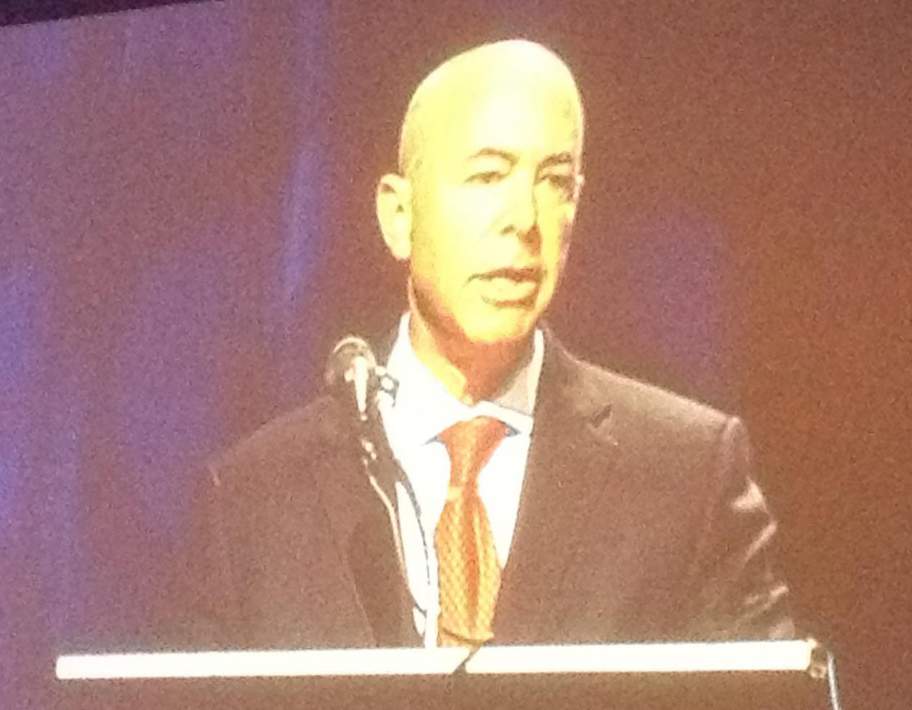 Client Reviews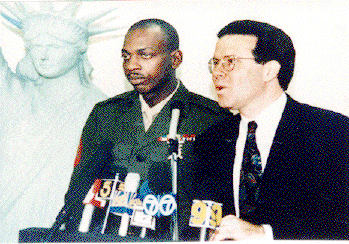 Know Their Job Well And Perform It Flawlessly
"Don't do the mistake we did and try to save few bucks going with nonprofessionals and sole practitioners! It will end up not only costing you much more in the long run, but also putting your status in jeopardy which can have a priceless impact. It is one of the most important steps in your life."
- Sgt. Danny Lightfoot, Los Angeles, California
Read More Reviews
Zoom Consultations Available!
Green Cards for Same Sex Marriages FAQ
Q1: I am a U.S. citizen or lawful permanent resident in a same-sex marriage to a foreigner. Can I now sponsor my spouse for a family-based immigrant visa?
A1: Yes, you can file the petition. You may file a Form I-130, Petition for Alien Relative (and any applicable accompanying application). Your eligibility to petition for your spouse, and your spouse's admissibility as an immigrant at the immigration visa application or adjustment of status stage, will be determined according to applicable immigration law and will not be denied as a result of the same-sex nature of your marriage.
Q2. I am a U.S. citizen who is engaged to be married to a foreigner of the same sex. Can I file a fiancé or fiancée petition for him or her?
A2. Yes. You may file a Form I-129F, Petition for Alien Fiancé(e). As long as all other immigration requirements are met, a same-sex engagement may allow your fiancé to enter the United States for marriage.
Q3: My spouse and I were married in a U.S. state or a foreign country that recognizes same-sex marriage, but we live in a state that does not. Can I file an immigrant visa petition for my spouse?
A3: Yes. As a general matter, the law of the place where the marriage was celebrated determines whether the marriage is legally valid for immigration purposes. Just as USCIS applies all relevant laws to determine the validity of an opposite-sex marriage, we will apply all relevant laws to determine the validity of a same-sex marriage. The domicile state's laws and policies on same-sex marriages will not bear on whether USCIS will recognize a marriage as valid.
Q4. Do I have to wait until USCIS issues new regulations, guidance or forms to apply for benefits based upon the Supreme Court decision in Windsor?
A4. No. You may apply right away for benefits for which you believe you are eligible.
Q5. My Form I-130, or other petition or application, was previously denied solely because of DOMA. What should I do?
A5. USCIS will reopen those petitions or applications that were denied solely because of DOMA section 3. If such a case is known to us or brought to our attention, USCIS will reconsider its prior decision, as well as reopen associated applications to the extent they were also denied as a result of the denial of the Form I-130 (such as concurrently filed Forms I-485).
Once your I-130 petition is reopened, it will be considered anew—without regard to DOMA section 3—based upon the information previously submitted and any new information provided. USCIS will also concurrently reopen associated applications as may be necessary to the extent they also were denied as a result of the denial of the I-130 petition (such as concurrently filed Form I-485 applications).
Additionally, if your work authorization was denied or revoked based upon the denial of the Form I-485, the denial or revocation will be concurrently reconsidered, and a new Employment Authorization Document issued, to the extent necessary.
If a decision cannot be rendered immediately on a reopened adjustment of status application, USCIS will either (1) immediately process any pending or denied application for employment authorization or (2) reopen and approve any previously revoked application for employment authorization.
If USCIS has already obtained the applicant's biometric information at an Application Support Center (ASC), a new Employment Authorization Document (EAD) will be produced and delivered without any further action by the applicant. In cases where USCIS has not yet obtained the required biometric information, the applicant will be scheduled for an ASC appointment.
No fee will be required to request USCIS to consider reopening your petition or application pursuant to this procedure. In the alternative to this procedure, you may file a new petition or application to the extent provided by law and according to the form instructions including payment of applicable fees as directed.
Green Cards for Same Sex Marriages – Resources
Decades of Immigration Experience Working for You
What Can We Help You With - Videos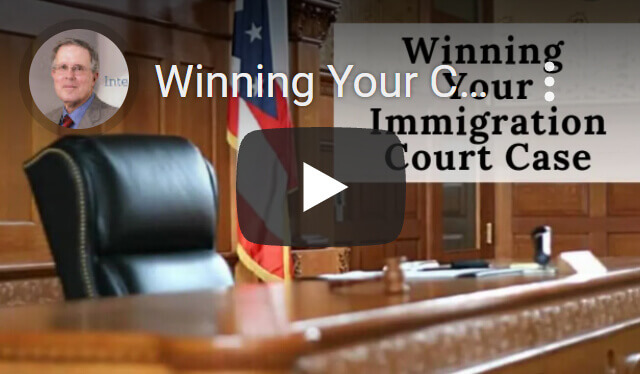 Winning Your Case in Immigration Court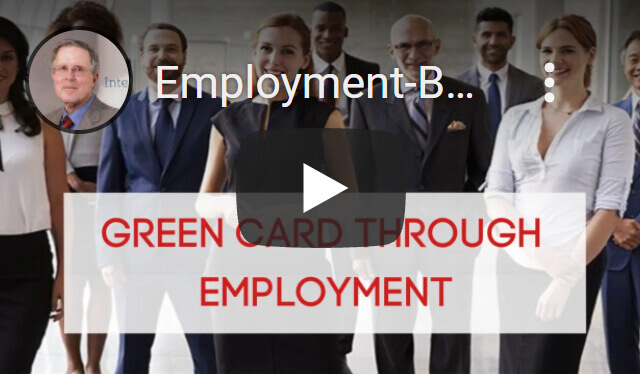 Green Cards through Employment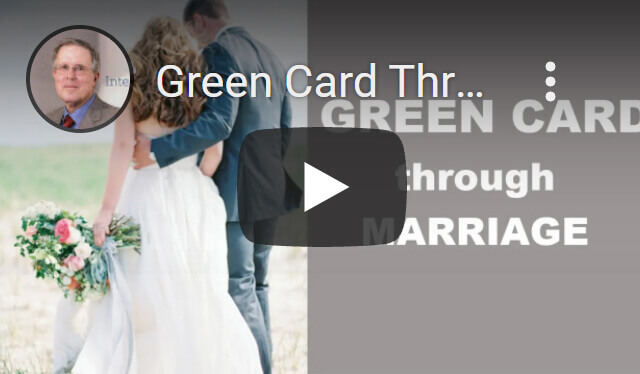 Green Card through Marriage
---
Carl Shusterman
Carl Shusterman served as an INS Trial Attorney (1976-82) before opening a firm specializing exclusively in US immigration law. He is a Certified Specialist in Immigration Law who has testified as an expert witness before the US Senate Immigration Subcommittee. Carl was featured in the February 2018 edition of SuperLawyers Magazine.
---