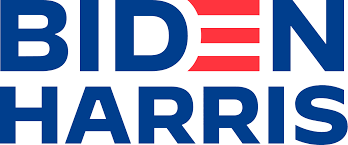 On January 20, 2021, President Biden sent the U.S. Citizenship Act of 2021 to Congress. The bill was introduced in the House of Representatives on February 18 and in the Senate on February 22. We will continue to follow the progress of this very important piece of legislation.
The bill would modernize our immigration system and provide a pathway to citizenship for undocumented individuals and others.
U.S. Citizenship Act of 2021
The U.S. Citizenship Act of 2021 is an ambitious plan to overhaul our nation's immigration system.  Not only does it create a path to citizenship for the undocumented, TPS holders and Dreamers, it proposes significant reforms to our legal immigration system which is based on family ties, employment and the visa lottery.
It also proposes reforms for temporary working visas and the Immigration Court System.
Whether it will be enacted into law we will see in the coming months.
Client Reviews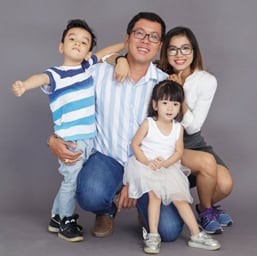 Professional and Knowledgeable Law Firm
"I've had a decade of experience with Mr. Shusterman's law firm. I used them for my immigration needs from H1 to citizenship. It is safe to say this is one of the most competent, professional and knowledgeable law firms. If there is a firm that can handle any possible immigration case routine or otherwise; then this is it."
- D. Chen, Phoenix, Arizona
Read More Reviews
Zoom Consultations Available!
A Pathway to U.S. Citizenship
Certain undocumented individuals who have paid their taxes and passed criminal background checks would be able to apply for temporary legal status in the U.S.
After 5 years, they would be able to apply for green cards.
Dreamers, TPS holders and H-2A farmworkers would be able to apply for green cards immediately.
After 3 years, all green card holders who pass additional background checks and demonstrate knowledge of English and U.S. civics could apply to become U.S. citizens.
The bill requires that applicants must be physically present in the U.S. on or before January 1, 2021. However, the DHS Secretary may waive the presence requirement for those deported on or after January 20, 2017 who were physically present for at least 3 years prior to removal for family unity and other humanitarian purposes.
Reforming Family Immigration
The U.S. Citizenship Act of 2021 would allow beneficiaries with approved I-130 visa petitions to enter the U.S. while waiting for their priority dates to become current.
Per-country family-based caps would be raised and unused immigrant visas would be recaptured thereby reducing lengthy waiting times.
The bill would eliminate discrimination against LBGTQ+ families and provide protections for orphans, widows and children as well as Filipino war veterans who fought alongside Americans in World War II.
The 3 and the 10-year unlawful presence bars would be eliminated.
The number of green cards for the Diversity Visa Lottery would be raised from 55,000 to 80,000 annually.
The word "alien" would be changed to "noncitizen" in our immigration laws.
Reforming Employment-Based Immigration
The U.S. Citizenship Act of 2021 would:
Clear employment-based visa backlogs, recapture unused visas, reduce lengthy wait times, and eliminate per-country visa caps;
Make it easier for graduates of U.S. universities with advanced STEM degrees to stay in the United States;
Improve access to green cards for workers in lower-wage sectors; and
Eliminate other unnecessary hurdles for employment-based green cards.
It would also:
Provide EADs for H-4 visa holders;
Prevent children from "aging out";
Create a pilot program to stimulate regional economic development;
Give DHS the authority to adjust green cards based on macroeconomic conditions; and
Incentivize higher wages for non-immigrant, high-skilled visas to prevent unfair competition with American workers.
Reforming the Immigration Courts
The U.S. Citizenship Act of 2021 would:
Reduce immigration court backlogs;
Expand training for immigration judges;
Improve technology for immigration courts;
Restore fairness and balance to our immigration system by providing judges and adjudicators with discretion to review cases and grant relief to deserving individuals; and
Provide funding for legal orientation programs and counsel for children, vulnerable individuals and others.
Supporting Asylum Seekers and Other Vulnerable Populations
The U.S. Citizenship Act of 2021 would:
Eliminate the one-year deadline for filing asylum applications;
Provide funding to reduce asylum application backlogs;
Increases protection for U visa, T visa, and VAWA applicants;
Raise the cap on U visas from 10,000 to 30,000; and
Expand protections for foreign nationals assisting U.S. troops.