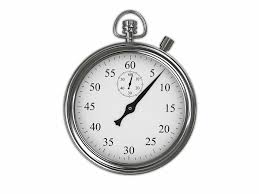 On January 25, Congress passed and the President signed, legislation to end the government shutdown until February 15. No funds for a border wall were included in the bill. Negotiations in Congress for avoiding another government shutdown will be intense.
I have a few suggestions for fixing our current broken legal immigration system, so keep reading.
Client Reviews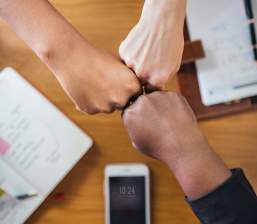 Great Work!
"We are very pleased by the services we get from the Law Offices of Carl Shusterman. Our experience in the past year with all our H1B renewals has been amazing, and we've obtained great results."
- KRG Technologies, Valencia, California
Read More Reviews
Zoom Consultations Available!
The Government Shutdown is Over, But Not for Long
The new law ending the government shutdown extends the following immigration-related programs for the next 3 weeks:
The Immigration Courts;
The E-Verify System for Employers;
The EB-5 Regional Center Program;
The Conrad 30 Program for Physicians; and
EB-4 Green Cards for Non-Ministerial Religious Workers.
President Trump has stated that if he does not get funding for a border wall by February 15, he may declare a national emergency to get money for the wall. The Democrats would no doubt challenge this in Federal Court.
As a former INS Trial Attorney, I think that all of the controversy about whether or not to spend $5.7 billion for a border wall is a diversion from a host of other important immigration issues, many of which have bipartisan support. My focus is primarily on the legal immigration system.
Here are a few suggestions:
1. Expand Merit-Based Immigration
Our country benefits tremendously from legal immigration, particularly when the immigrants have skills which benefit our citizens. We need more physicians, nurses, cancer researchers, computer programmers and many other highly-educated professionals. Yet, employment-based immigration accounts for only a tiny part of our immigration system. Let's get rid of the visa lottery and the brother-sister category, and give these green cards to immigrants with skills which benefit our society. And let's abolish outmoded country-quotas in the employment-based categories.
2. Give Immigrants Credit for the Time They Stood in Line
The Child Status Protection Act (CSPA) established a formula which allows unmarried sons and daughters who are immigrating together with their parents to subtract the time that the visa petition was pending with the USCIS from their age when their priority date becomes current in order for the family to remain together. The problem is that how long a visa petition remains pending is totally arbitrary. Imagine a child who has waited in line with his parents for 10 years to get a green card and his CSPA age is now 21. He is now ineligible to come to the U.S. with his parents. However, he should not have to go to the back of the line when his parents sponsor him for a green card. He should get credit for the time that he waited in line.
3. Make it Easier for Professionals to Get Temporary Working Visas
Back when I started practicing immigration law in the 1980s, all professionals could be sponsored for temporary H-1 working visas. Starting in the 1990s, Congress established arbitrary limits on the number of H-1B visas which could be issued annually. These days, if an American employer wants to sponsor foreign-born Ph.D. from Harvard who specializes in cancer research, the person must go through a lottery. Worse yet, she has less than a 50% chance of being selected. This makes no sense at all. Let's get rid of the numerical limits, at the very least, for foreign-born students who get their degrees from universities in the U.S. What is the point of training the best and the brightest here, and then forcing them to leave our country?
If Congress could reach a bipartisan consensus on some of these important issues, not only could another government shutdown be avoided, we could improve our legal immigration system in a way which would not only benefit immigrants, but which would stimulate our economy and improve the lives of American citizens.