Sometimes a private bill is the only thing which can save a family from deportation.
Jessica Duran and her family had a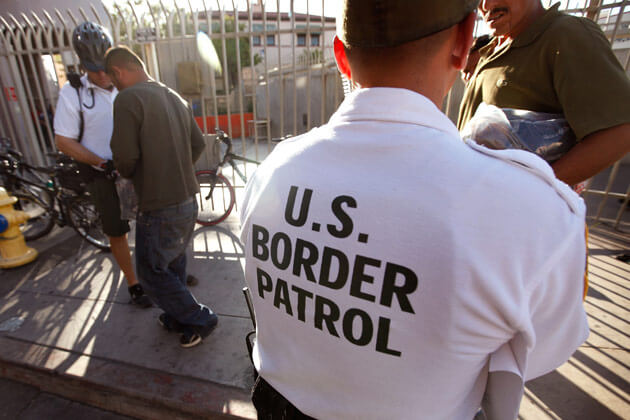 big immigration problem when they visited me in my office a couple of months ago. The U.S. Court of the Appeals had dismissed their appeal, and they were under a final order of deportation. The only thing keeping ICE from deporting them was that court had yet to issue the mandate in their case.
I looked at their paperwork, and told them that there was nothing an immigration lawyer could do to help them, and to save their money for their new lives in Mexico.
I expected an explosion of anger or of tears. Instead, Jessica calmly explained that her parents had brought her and her two brothers to the U.S. on visitors visas when they were toddlers, that they had grown up in the housing projects and spent hours each day being bussed to schools in the suburbs where they had excelled. 
Now, the three of them were university graduates and professionals who little or no memory of Mexico. The government had denied their father's late amnesty application in 1990, only to reverse themselves and grant him a green card in 2005. Although, he immediately filed I-130s for them and their mother, by that time their order of voluntary departure had turned into an order of deportation, making it impossible to reopen their cases.
Client Reviews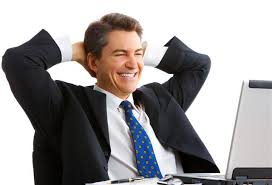 Outstanding Services!
"I want to acknowledge the Law Office of Carl Shusterman for their diligent and responsive attention to my case - from H1B to PERM to green card."
- Ken Calvert, San Antonio, Texas
Read More Reviews
Zoom Consultations Available!
The reason that they were consulting me was that they read that one of my clients, a Canadian orphan, had received a green card through a private bill, and they wondered if they could do the same.
I explained to Jessica that the case she was referring to occurred in 2000, and that even I though I had a few other clients who had private bills introduced on their behalf since then, I very much doubted whether any of these private bills would be signed into law in the near future. On the bright side, ICE was taking no action to remove any of these clients.
Jessica told me that she understood and asked me if I would be willing to try to get a private bill introduced on behalf of her family. I explained that even getting a private bill introduced was a long shot, but as long that they understood that, I was willing to try. They agreed.
Jessica had already taken the initiative and had spoken to her Congresswoman's office, and also to the office of Senator Durbin (D-IL), the sponsor of the DREAM Act. So I took up where she left off.
Her Congresswoman is Lucille Roybal-Allard (D-CA), a member of the Congressional Hispanic Caucus and a strong proponent of immigrants rights. A few years ago, the Congresswoman had sponsored a private bill of behalf of another family that I represented. I spoke with her local immigration caseworkers, and they told me that the Congresswoman was open to sponsoring a private bill for Jessica and her family, but only as a last resort. I thanked them, and proceeded to contact Senator Durbin's office.
Senator Durbin's immigration aide in Washington, D.C. informed me that she had already contacted ICE about placing Jessica and her two brothers in deferred action status, and she was waiting for an answer. She told me that ICE was open to doing this for a number of DREAM Act students, but was unsure whether they would do so for Jessica and her family.
Then, a couple of weeks ago, Jessica informed me that the 9th Circuit had issued the mandate in her family's case. Now there was nothing stopping ICE from enforcing the deportation order. Would ICE do so? Would agents come to their house and arrest them? It was possible that they would.
I called Jessica from my home to discuss what to do if ICE agents came to her house. She asked me a lot of questions, and I tried my best to provide her with answers. It was a very tense conversation. However, less than a minute after our conversation, I received an e-mail message from Jessica. While we had been on the phone together, someone from Congresswoman Roybal-Allard's office had left a message for her. The Congresswoman had decided to introduce a bill on behalf of her family after the Labor Day recess.
I started conferring with Congresswoman Roybal-Allard's immigration aide in Washington, D.C. He requested a summary of their case and a number of other documents, all of which we supplied.
Private Bill for Jessica and Her Family
And, on September 21, he informed me that Congresswoman Roybal-Allard had introduced H.R.6158, a bill to provide for immigration relief for Jessica and her family!
I called Jessica, who was close to tears. She thanked me over and over again. At the same time, I apologized many times for telling her at the outset that there was nothing that I, or any other immigration attorney, could do to help her and her family. By the end our conversation, there was nothing to do but laugh together.
I am still talking with ICE through Senator Durbin's office. A reporter from a national wire
service has spoken with me and with Jessica about her family's case.
We are very thankful that Congresswoman Roybal-Allard has stepped in to keep this fine family together.