Volume Six, Number Nine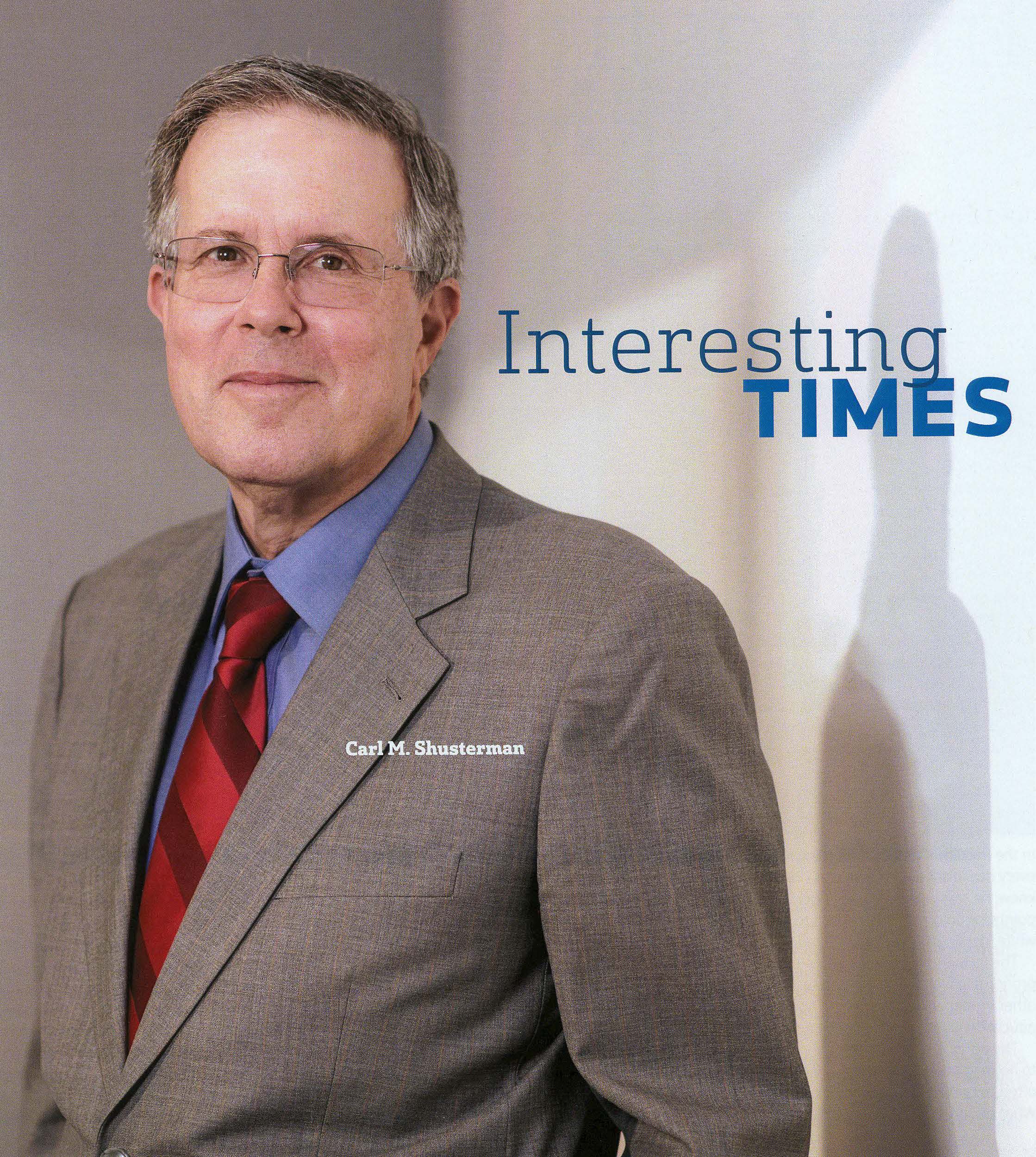 SHUSTERMAN'S IMMIGRATION UPDATE is the Web's most popular e-mail newsletter regarding U.S. immigration laws and procedures with over 40,000 subscribers located in more than 150 countries. It is written by a former INS Trial Attorney (1976-82) with over 30 years of experience practicing immigration law.
Published by the Law Offices of Carl Shusterman, 600 Wilshire Blvd, Suite 1550, Los Angeles, California, 90017. Phone: (213) 623-4592 x0.
Subscribe to our E-Mail Newsletter, join the conversation on our Immigration Facebook Page, follow our Blog Posts and subscribe to our "How-To" Immigration Videos.
Client Reviews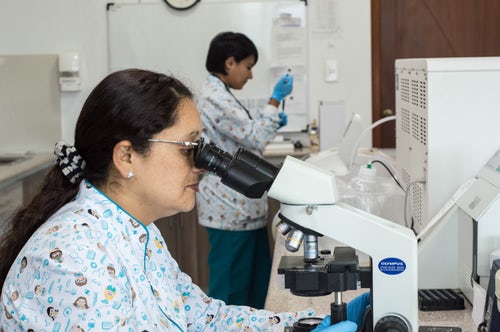 They Are About Providing Solutions
"I am an Internationally Educated Nurse petitioned by US employer and the Law Offices of Carl Shusterman helped me throughout the entire process of my IV application. They were extremely thorough with regard to the instructions and the steps that I needed."
- Francis R., Nashville, Tennessee
Read More Reviews
Zoom Consultations Available!
Newsletter US Immigration Update September 2001
This month's issue contains the following topics:
NEWS FLASHES:
Job Opportunities at the Law Offices of Carl Shusterman– We have filled our vacant paralegal and legal assistant positions. Thank you for your tremendous response. Due to our rapidly expanding workload, we will be hiring an extra three trainee and typist positions over the next few weeks. If you have previous immigration experience and/or a university degree with a minimum of a 3.4 GPA, and are interested in applying, please e-mail your resume to scanton@shusterman.com (Link no longer operational)
§245i Consultations– As we did during the first four months of this year, we are again offering 15-minute consultations with Ex-INS Officer Sonya Canton for the purpose of determining whether you may qualify for benefits under section 245i of the law. The cost of each consultation is $150. This fee will be deducted from your total fee if you retain our law firm to represent you on the day of your consultation. Caveat: Ms. Canton is NOT AN ATTORNEY. If you have any questions beyond whether you are eligible under §245i, please schedule a consultation with Mr. Shusterman or with one of our other attorneys. For more information, see https://www.shusterman.com/schedule-immigration-consultation/
E-Filings – When will employers and immigrants begin to submit applications electronically with government agencies? It looks like it will be sooner rather than later. The Labor Department reports that its up-again, down-again system FAX-Back system for submitting Labor Condition Applications will be superseded by an electronic filing system, probably within the next few weeks.
Employment Authorization For E/L Spouses? – On September 5, the House of Representatives approved two bills (H.R.2277 and 2278) which would grant employment authorization to spouses of E-1 treaty traders, E-2 treaty investors and L-1 intracompany transferees. The time that a person would have to be employed abroad to qualify for L-1 status on a blanket petition would be reduced from 12 to 6 months. The bills now go to the Senate for consideration.
"Fillable" INS Forms– The number of INS forms which can be filled in online, printed out, and mailed to the agency is steadily increasing. It started a few weeks ago with the Application for Naturalization (N-400), then spread to the ubiquitous I-9 form and now includes over a dozen frequently-used forms. We link to all INS forms at https://www.shusterman.com/formsusimmigration/
Seminar On Recruitment of Health Care Professionals– We have been swamped with questions asking when and where I will be speaking about how to immigrate foreign-born RNs. I am pleased to announce that on Thursday, September 20 at 1:15pm, I will be making a presentation on this subject at the Annual Convention of the Healthcare Human Resources Management Association of California.
TPS– Burundi, Sierra Leone and the Sudan were redesignated for TPS until November 2, 2002. The re-registration period ends on November 29, 2001. Somalia was redesignated for TPS until September 17, 2002. The re-registration period ends on December 3, 2002. For more information, see our "Asylum Page" at https://www.shusterman.com/asylumusimmigration/ and scroll down to "

Temporary Protected Status

".
V Regulations and Cables– On September 5, the INS issued its long-awaited V regulations. They allow certain persons who have been beneficiaries of family 2A visa petitions (spouses and children of permanent residents) for over three years to immediately apply for temporary working status in the U.S. See our "LIFE Act" page and read INS's News Releases in English and in Spanish, and the complete text of the regulations. The INS has issued form I-539 Supplement A, Filing Instructions For V Nonimmigrant Status. We link to these instructions at https://www.shusterman.com/formsusimmigration/Also, the State Department cabled consular posts recently to inform them that they are required to issue V visas to persons who have been waiting in the family-based 2A queue for over three years, whether or not the INS has approved the underlying I-130 visa petition. see https://www.shusterman.com/v-and-k-visaprocessingmemo2001
1. October 2001 State Department Visa Bulletin
On September 10, we posted the October 2001 Visa Bulletin, before the State Department posted the dates on their web site.
Regarding the Family categories, the band should strike up "June Is Busting Out All Over" since all five of the worldwide categories show the same priority dates as they did in the June 2001 Visa Bulletin.
The shutdown of the family categories has clearly placed the ball in Congress's court. Now is the time to act. Any "earned legalization" program should include the over three million persons who have been playing by the rules and waiting for their priority dates to be current for many years.
On the Employment side, it was a far different story as all of the EB numbers, including those for unskilled workers, remained current. Of course, backlogs will develop in the EB numbers within a few months, but for now, it is time to apply for green cards through employment. The October 2001 Visa Numbers can be found at https://www.shusterman.com/statedepartmentvisabulletin/
For an explanation of what the categories, dates and symbols listed below mean, see https://www.shusterman.com/greencardsthroughrelatives.html and https://www.shusterman.com/greencardsthroughemployment/
2. Immigration Government Processing Times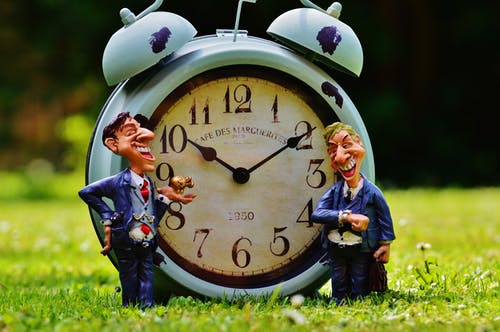 We link to the most recent immigration waiting times for each of the four USCIS Service Centers, the National Benefits Center and the Administrative Appeals Office. We also link to the processing times of all of the 83 USCIS District Offices and Sub-offices. We link to the Labor Department's page entitled "Processing dates for labor certification applications". Finally, we link to the State Department's "Visa Wait Times" page.
3. Legislation: Amnesty Proposed, Bill To Extend §245i Passed
Ever since President Bush and Mexican President Vicente Fox started meeting several months ago, the issue of a "guestworker" program has been high on the agenda.
Labor shortages are plaguing many American industries, including agriculture. The problem with a "guestworker" program is that the Bracero Program (1945-64) has shown that guestworker is merely a euphemism for indentured servant.
Therefore, any real guestworker program must allow immigrants to freely change employers, guarantee them certain labor and safety protections, and provide them with an option to become permanent residents of the U.S. after a certain number of months or years of working and paying taxes in the U.S.
Business, labor, and Hispanic groups are all united in supporting such a program. Recently, a new UCLA report found that undocumented workers contribute over $300 Billion annually to the U.S. economy, and advocated establishing a program to legalize such workers. The complete text of the UCLA report can be found on our "Amnesty Page" at https://www.shusterman.com/amnestyusimmigration.html under "Amnesty 2001".
On September 5, 2001, President Bush and Mexican President Vicente Fox met at the White House. No immigration accord has been agreed to, but negotiators may be close to an agreement.
Mexican President Vicente Fox, standing side-by-side with President Bush in a ceremony at the White House called for an immigration agreement between Mexico and the U.S. by the end of the year.
Fox stressed "the value of migrants as human beings and as workers whose hard work is a daily contribution to the prosperity of this great nation."
He concluded that "for this reason we must and we can reach an agreement on migration before the end of this very year which will allow us before the end of our respective terms to make sure that there are no Mexicans who have not entered this country legally in the United States."
Even if President Bush agrees with President Fox's proposed time table, congressional action on an immigration agreement may not be forthcoming this year.
On September 6, President Fox presented his legalization proposal before a Joint Session of Congress.
In response to President Fox's proposals, President Bush stated that "I fully recognize there are a lot of people who have stood in line, who have said: "I'll abide by the laws of the United States,"…"We're trying to work through a formula that will not penalize the person who's chosen the legal route, and at the same time recognizes the contribution that the undocumented has made."
For a chronology, speeches, documents and photos from President Fox's four-day state visit to the U.S., see the Mexican Presidency web site at:  http://www.presidencia.gob.mx/?P=2&Orden=Leer&Tipo=Pe&Art=1757
Hours after President Fox's address to Congress, the Senate passed S.778 by unanimous consent. S.778 would extend §245i until April 30, 2002. The House of Representatives, which had earlier passed a four-month extension of §245i, is expected to pass legislation identical to that passed in the Senate.
The compromise §245i legislation contains a requirement that requires that those filing for benefits after April 30, 2002 must demonstrates that the "familial relationship existed before August 15, 2001, or the application for labor certification that is the basis of such petition for classification was filed before August 15, 2001." In addition, like the previous extension of §245i, the applicant must demonstrate that he/she was present in the U.S. on December 21, 2000.
4. Nurse Shortage: A Legislation Cure Or Will INS Step In?
As we reported in Topic #7 of the August 2001 issue of SHUSTERMAN'S IMMIGRATION UPDATE, a bipartisan group of senators introduced the "Rural And Urban Healthcare Act of 2001" (S.1259) on July 27. This bill would reinstate a temporary visa category for registered nurses in order to help cope with the national shortage of the RNs in the U.S.
On August 1, a similar bill (H.R.2705) was introduced in the House of Representatives by the ranking Democrat on the Immigration Subcommittee, Rep. Sheila Jackson-Lee (D-TX). In most respects, the two bills are similar, and differences between them could easily be reconciled.
On August 28, the American Hospital Association (AHA) formally endorsed S.1259. In a letter to Senator Sam Brownback, AHA Executive Vice President Rick Pollack stated:
"Your legislation would help ease the shortage by enabling licensed, qualified foreign registered nurses to enter the U.S. and work in its hospitals on a temporary basis. Meanwhile, our educational institutions can intensify their efforts to attract and train more registered nurses."
Links to both bills and the AHA letter are available on our "RN Page" at  https://www.shusterman.com/nurseimmigrationguide.html  under "Rural And Urban Healthcare Act of 2001".
We hope that Congress will act quickly to pass this legislation in order to help alleviate the nursing crisis.
Meanwhile, Senator Brownback and two other senators have written a strongly-worded letter to the Commissioner of the INS urging that agency to (1) adjudicate I-140 immigrant visa petitions for RNs within 30 days; and (2) to parole RNs who are beneficiaries of approved petitions to enter the U.S. immediately to begin work, and be allowed to complete their green card processing in the U.S. (The letter also calls for a wholesale revision of INS's interim final physician regulations to conform with the law.)
The complete text of the Senators' letter, dated July 27, can also be read accessed from our "RN Page" at  https://www.shusterman.com/nurseimmigrationguide.html  under "Health Care Providers: A Guide To Hiring Foreign-Born Professionals".
The INS is currently examining ways to implement this important proposal. Among the administrative questions which the INS is considering are the following:
Whether to centralize the processing of I-140 visa petitions for RNs at a particular INS Service Center;
The issuance of "boarding letters" to enable carriers to transport RNs to the U.S. from abroad without incurring liability;
Arranging for Employment Authorization Documents (EADs) to be issued to the RNs immediately upon their arrival in the U.S.;
Creating a mechanism to allow RNs to sit for licensure examinations abroad or to do so immediately upon their arrival in the U.S.
We will keep you posted on legislative and administrative developments in this important area.  
5. Immigration Trivia Quiz:
Quiz Removed.
6. Spousal K
-3 & Child K-4 Regulations Issued By The INS
On August 14, the INS issued regulations implementing the K-3 (spouse) and K-4 (child) categories under the LIFE Amendments. Although the LIFE Act was enacted in December 2000, and the State Department issued its implementing regulations on April 16, no K-3 and K-4 visas could be implemented without INS regulations since the approval of a nonimmigrant visa petition by the INS is a precondition for the issuance of a visa.
The idea behind the K-3/K-4 amendments is that when a U.S. citizen marries a noncitizen abroad, the spouse and children, if any, should not be separated from the U.S. citizen for a year or more while the INS approves the I-130 visa petition(s), and the U.S. Embassy or Consulate abroad approves the immigrant visa(s). The spouse and children should not be placed in a worse position than the fiancee of a U.S. citizen who is eligible for a K-1 (spouse) or K-2 (child) visa.
However, as a practical matter, the K-3/K-4 amendments and regulations impose a number of restrictive requirements upon the U.S. citizen and his spouse/children.
The law/regulations provide that in order to obtain a K-3 visa, the applicant must:
Be the spouse of a U.S. citizen;
Have a pending I-130 visa petition filed by the citizen spouse;
Have an approved I-129F nonimmigrant petition submitted by the citizen spouse to: U.S. Immigration and Naturalization Service, P.O. Box 7218, Chicago, Illinois 60680-7218; and
Submit a completed I-693 medical examination when he/she appears at the consulate to apply for the K-3 visa.
For a child to obtain a K-4 visa, the applicant must:
Be an unmarried child (under 21 years of age) of a K-3 visa applicant or visaholder;
Submit a completed I-693 medical examination when he/she appears at the consulate to apply for the K-3 visa.
The law further provides that the visa(s) may only be issued in the country where the marriage took place although certain exceptions are available (1) where the marriage occurs in the U.S., and (2) where the marriage occurs in a country where there are no U.S. consulates.
On the positive side, the INS regulations clarify that the approval of an I-130 visa petition will not foreclose an applicant from obtaining the approval of a K-3/K-4 visa.
Unfortunately, the regulations also provide that persons entering the U.S. in K-3/K-4 status (like K-1 and K-2 visaholders) are not automatically entitled to be employed. Rather, after arriving in the U.S., they must submit form I-765, Application for Employment Authorization, to the INS at the address listed above in order to obtain employment authorization.
A K-3/K-4 visa will be valid for a period of two years, and may be extended using form I-539. In order to obtain an extension of stay, the K-3/K-4 visaholder must demonstrate that one of the following petitions/applications is pending and awaiting approval:
I-130 visa petition;
I-485 adjustment of status application; or
Application for Immigrant Visa abroad.
K-3/K-4 classification will terminate upon an alien's divorce from the U.S. citizen. K-4 classification will terminate upon the child's marriage or when he/she reaches the age of 21.
If the I-130 petition or the application for adjustment of status (I-485) is denied, the K-3/K-4 status will terminate within 30 days, and the K-3/K-4 visaholder will have 30 days to depart the U.S.
It is expected that most K-3/K-4 visaholders will apply for adjustment of status shortly after their arrival in the U.S. and simultaneously apply for employment authorization and advance parole. The I-864 Affidavit of Support, which is required to be submitted for adjustment of status or to obtain an immigrant visa is not required to obtain a K-3/K-4 visa.
The complete text of the INS regulations, the August 14 INS News Release, the State Department regulations and additional information about the new K-3 and K-4 visas may be found on our "LIFE Act" page under "New K and V Visas".
We link to each of the forms referred to above on our "Free Forms Download" page at  https://www.shusterman.com/formsusimmigration/  
7. Employer Sanctions: Is The INS Tired Of Playing Sisyphus?
When I was a young INS Trial Attorney 20 years ago, it was my job to represent the government in deportation and exclusion hearings. It did not take me long to learn that my task was like that of Sisyphus of the Greek legend. Sisyphus was the fellow who used all of his strength to push a huge boulder up to the peak of a mountain only to have it roll back down at the end of the day. Sisyphus would start all over again the very next morning, and the boulder would roll back down again, ad infinitum.
Similarly, I would present the government's case to an Immigration Judge against some poor worker who was unlucky enough to be arrested by the dreaded "migra". The worker would either be allowed to leave the U.S. "voluntarily" or be transported, usually in a green bus, across the border. There was no doubt in my mind that a worker deported on Friday would be back at his job in Los Angeles on Monday morning, in most cases before I arrived at work at the INS.
The Immigration Reform and Control Act of 1986 (IRCA) was supposed to change the system and put some teeth into the INS's enforcement system. The argument went something like this: The "magnet" that drew illegal workers to the U.S. was jobs. If U.S. jobs were made off-limits to illegal workers, they would stop coming here illegally.
To this end, employers were required to ask workers, foreign and U.S.-born alike, to present papers to (1) prove their identity and (2) their right to work in the U.S. If employers failed to see such documents and to complete the now ubiquitous "I-9" form, they could be fined or even jailed. Over time, workers without papers would find that they could not secure employment in the U.S., employers would only hire U.S. workers, and the "illegal alien" problem would go away.
For a detailed description of the "employer sanctions" laws, see  https://www.shusterman.com/i9sanctionsforemployers.html
The INS certainly tried its best to make the system work, even to the point of fining Disneyland over a quarter of a million dollars in 1994, apparently for sloppy paperwork (Query: Did Mickey, Minnie and Pluto have employment authorization?). see  https://www.shusterman.com/newsletterusimmigrationseptember1998.html#9
Most employers were less than thrilled about their liability under IRCA. Recently, the AFL-CIO did a 180-degree about face and called for an end to employer sanctions. Silently, but surely, the INS itself has all but stopped enforcing the sanctions law. The number of employers fined by the agency dropped from 7,115 in 1998 to 178 two years later. Similarly, the number of workers arrested in INS workplace raids decreased from 13,875 in 1998 to 953 in 2000.
INS is decreasing its workplace enforcement activities because sanctions don't work. Why don't they work? Two words: Phony documents. As soon as the ink was dry on the 1986 law, a huge blackmarket in fraudulent work cards, green cards, drivers licences and social security cards was created. Employers are prohibited by the anti-discrimination section of the law from inquiring about documents that look valid. However, looking valid is not the same as being valid. It is not uncommon for those employers targeted by the INS to be told that they must immediately terminate 30-50% of their workforce even though the employers were in total compliance of the law.
What happens to the workers? In many cases, they are hired by the employer's competitors, and use the same phony papers to complete the I-9 process. Who benefits? No one.
It is clear that the INS is tired of playing Sisyphus. Maybe, it is time for Congress to reconsider the law.
Editor's Note: As the unemployment rate remains near a 30-year low, employer sanctions has become a program without a constituency. Despite cries of anguish from those who wish to restrict immigration, the business community is busy lobbying lawmakers for increased immigration to fill jobs where U.S. workers are unavailable. See the next topic.  
8. Web Site: Essential Worker Immigration Coalition (EWIC)
Remember when a popular Presidential election slogan was "It's the economy, stupid." ? Back in the late 1980's and early 1990's, Americans, afraid of losing their jobs, scapegoated and demonized foreign-born workers. In 1994, Proposition 187 in California sought to deny health benefits and even public education to many immigrant workers and their children. The 1996 anti-immigrant laws have made life a living hell for thousands of immigrants and their families.
As a direct result of these horrendous initiatives and laws, millions of new immigrants became citizens and registered to vote. And although no large-scale deportations took place, the economy improved to the point where employers are concerned about the shortage of workers and, for most Americans, unemployment is a remote possibility.
Politically, the tables have turned, and businesses have formed coalitions to pressure Congress to bring in "guestworkers" and ease restrictions on immigrant workers.
Perhaps, the most influential of these groups is the Essential Worker Immigration Coalition, which includes among its members some of the largest and most influential industry trade associations in the U.S. ranging from the American Health Care Association to the U.S. Chamber of Commerce.
EWIC's mission statement is as follows:
The Essential Worker Immigration Coalition (EWIC) is a coalition of businesses, trade associations, and other organizations from across the industry spectrum concerned with the shortage of both skilled and lesser skilled ("essential worker") labor. While all sectors of the economy have benefited from the extended period of economic growth, one significant impediment to continued growth is the shortage of essential workers. With unemployment rates in some areas approaching zero and with continuing vigorous welfare-to-work, school-to-work, and other recruitment efforts, businesses are now finding themselves with no applicants of any kind for numerous job openings. Reliance on market forces has proven to be unsuccessful. There simply are not enough people to meet the demand of our strong economy.
The shortage of workers is of such magnitude that some of our industries refer to it as one of the most important business issues. Many firms are curtailing expansion plans because of a lack of available, qualified workers. Indeed, the Federal Reserve Board has noted many times the widespread shortage of essential workers throughout the United States and its impact on our economy. We believe that part of the solution involves allowing companies to hire foreign workers to fill the essential worker shortages. When companies can not fill jobs with U.S. workers, hiring foreign nationals should be a viable alternative.
EWIC supports policies that facilitate the employment of essential workers by U.S. companies and organizations. Current immigration law and recent tightening of federal immigration policy have greatly curtailed this potential source of workers. Congress must take action to address the problems associated with the unprecedented job growth, low unemployment and corresponding inability to find domestic workers to meet the needs of American employers. Failure to do so risks American prosperity and leadership in the global economy.
For more information, including
EWIC's Membership List
Letters To Congress
Reform Agenda
Congressional Hearings
LIFE Act
Useful Links
Contact Information
9. Chat Schedule, Transcripts, Audios & Videos
Deleted
10. Answers To August's Immigration Trivia Quiz
Quiz Removed.
Carl Shusterman
Certified Specialist in Immigration Law, State Bar of California, Former U.S. Immigration & Naturalization Service Trial Attorney (1976-82), Board of Governors, American Immigration Lawyers Association (1988-97)
Law Offices of Carl Shusterman, 600 Wilshire Blvd., Suite 1550, Los Angeles, California 90017,(213) 623-4592 Fax- (213) 623-3720
"Power never yields without a demand. Never did, never will."
– Frederick Douglass
Newsletter US Immigration Update September 2001 – Quick Links
About Us
Back Issues of Our Newsletter
Citizenship
Client Testimonials
Forms Download
Green Cards
Job Search
PERM
Processing Times
Schedule a Legal Consultation
Subscribe to Our Newsletter
Success Stories
Temporary Visas
Visa Bulletin
September 10, 2001