Volume Six, Number Ten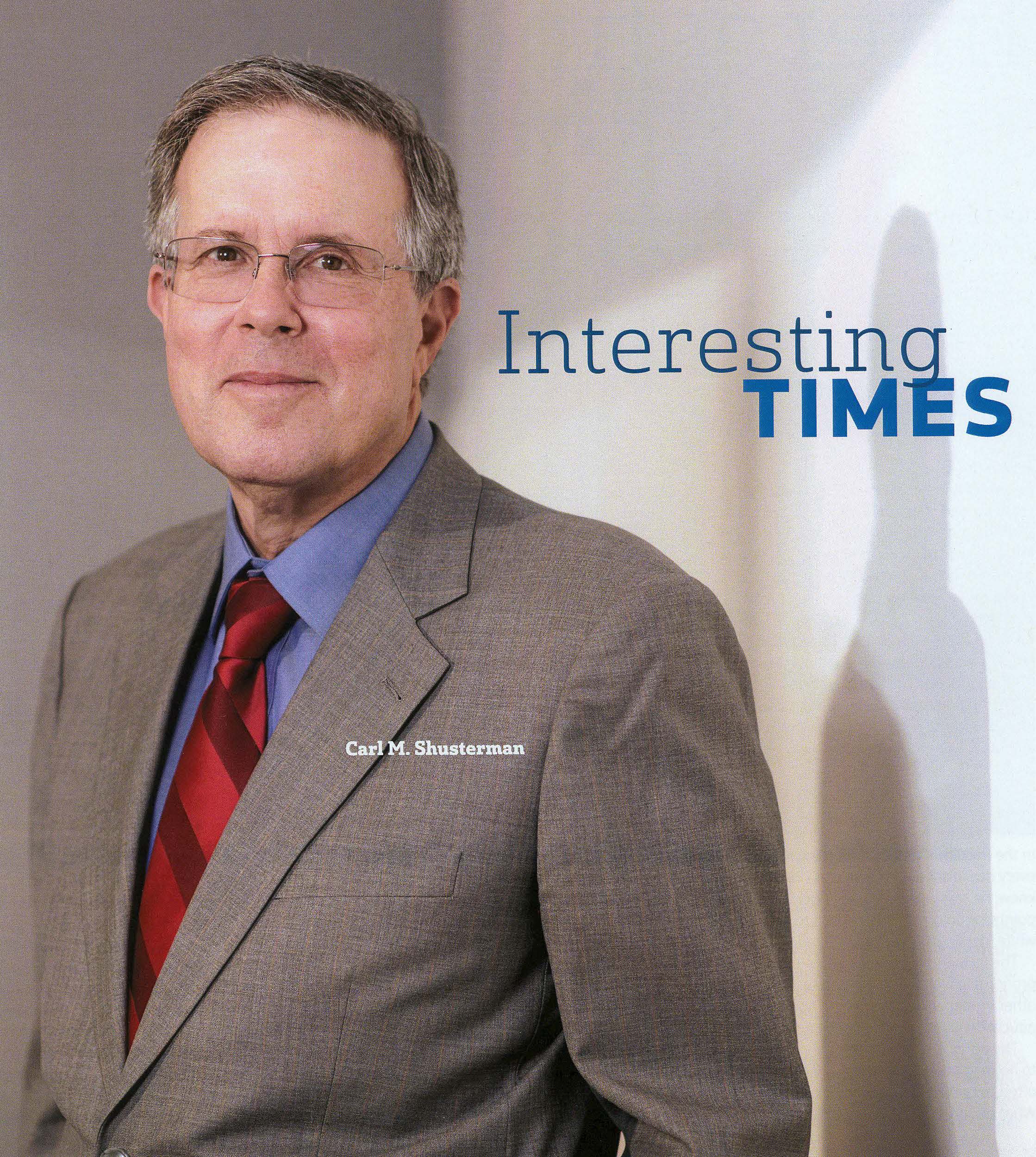 SHUSTERMAN'S IMMIGRATION UPDATE is the Web's most popular e-mail newsletter regarding U.S. immigration laws and procedures with over 40,000 subscribers located in more than 150 countries. It is written by a former INS Trial Attorney (1976-82) with over 30 years of experience practicing immigration law.
Published by the Law Offices of Carl Shusterman, 600 Wilshire Blvd, Suite 1550, Los Angeles, California, 90017. Phone: (213) 623-4592 x0.
Subscribe to our E-Mail Newsletter, join the conversation on our Immigration Facebook Page, follow our Blog Posts and subscribe to our "How-To" Immigration Videos.
Client Reviews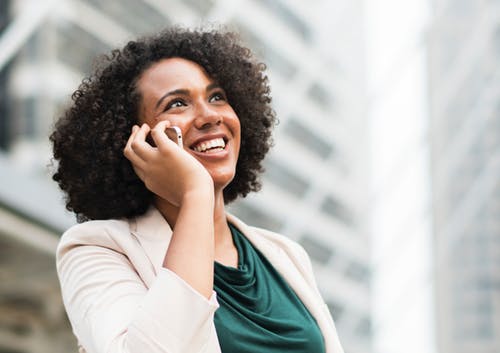 Carl Shusterman is Simply the Best
"I am a Los Angeles-based news reporter, who hired Carl and his team of attorneys to help me acquire permanent residency in the United States. I was dreading the arduous and bureaucratic process, but Carl and his staff were so professional and efficient, they helped the procedure go very smoothly."
- Ann S., Santa Clarita, California
Read More Reviews
Skype Consultations Available!
Newsletter US Immigration Update October 2001
This month's issue contains the following topics:
NEWS FLASHES:
Job Opportunities at the Law Offices of Carl Shusterman– We have filled our vacant paralegal and legal assistant positions. Thank you for your tremendous response. Due to our rapidly expanding workload, we will be creating an extra three positions over the next few weeks/months. If you have previous immigration experience and/or a university degree with a minimum of a 3.4 GPA, and are interested in furthering your career, please e-mail your resume to scanton@shusterman.com (Link no longer operational)
BIA– The Board of Immigration Appeals has granted a "grace period" for certain time-sensitive appeals and motions which were due during the month of September. Also, regulations were issued which expand the number of Board members from 21 to 23.
Border Crossing Cards– New Biometric Mexican Border Crossing Cards took effect on October 1. The old border crossing cards are no longer usable.
In Memoriam: Carlos Daniel Levy, Esq.This past month, the immigration bar lost one of its leading lights. Daniel Levy, Esq., an attorney who achieved great court victories benefiting thousands of immigrants (including Gorbach vs. Reno and Walters vs. Reno), a human encyclopedia of immigration law and a devoted husband and father, succumbed to prostate cancer at the age of 47. Read about Daniel in the following article, "Attorney Works Toward Equality" at http://www.publiccounsel.org/news/feb501.htm (Link is no longer operational.)Daniel was never one to think much about money. His dying wish was for his two children to receive a good education. Immigration attorneys and others, we urge you to contribute whatever you can afford to his widow:"Raquel Ackerman, custodian of Antonio Levy and Eva Levy" c/o Bernard Wolfsdorf 17383 Sunset Blvd,#120 Pacific Palisades, CA 90272, USA
Indefinite Detention – How long can the INS hold a person suspected of being in the U.S. illegally before issuing a Notice To Appear placing them in removal proceedings? The rule used to be 24 hours. However, in light of the recent terrorist attacks, the INS has issued a regulation increasing the time to 48 hours. The rule further provides that during "an emergency or other extraordinary circumstances" the 48-hour rule may be extended for "an additional reasonable period of time".
Nurses – Hospitals need funding, staff support to ensure disaster readiness. In order to bolster disaster readiness in the face of possible terrorist attacks, hospitals need federal funding for medications, equipment and training, as well as assistance to address the critical workforce shortage, Johns Hopkins Hospital and Health System President Ron Peterson today told a House hearing on bioterrorism. Testifying on behalf of the American Hospital Association, Peterson told the House Energy and Commerce oversight and investigations subcommittee that the shortage, such as 126,000 registered nurse vacancies, cuts to the heart of communities across American and hospitals' ability to be ready for any need, including bioterrorist attack detection and response. (From AHA News – October 10, 2001)
Physicians I– Many physicians work in medically underserved areas or for the VA in order to obtain J waivers. Existing regulations require them to wait three years before applying for adjustment of status. However, last year's NIW regulations for physicians state that they may submit applications for adjustment of status as soon as their NIW petitions are approved. What if the NIW petition is approved within the three-year period? When may the physician and his family apply for adjustment of status?This ambiguity has been clarified in an INS memorandum dated October 1, 2001 to allow these physicians to apply for adjustment of status prior to the end of the three-year period. See https://www.shusterman.com/pdf/physicians-nationalinterestwaivers2001.pdf
1. November 2001 State Department Visa Bulletin
On October 10, we posted the November 2001 Visa Bulletin, a few minutes the State Department posted the dates on their web site. All of the employment-based categories remain current. Of course, backlogs will develop in the EB numbers within a few months, but for now, there is no better time for employers to apply for green cards for their employees.
The outcome for the family-based categories continues to be bleak. Although November is only the second month of the fiscal year, there was little or no forward movement in most of the categories. Unless Congress acts to reform the family-based system, the 3.5 million persons waiting to immigrate to the U.S. based on approved family-based petitions should consider other options for immigrating.
Diversity lottery visas will be available in NOVEMBER for persons with numbers below those shown in the following list:
AFRICA: AF 5,702
ASIA: AS 2,070 except Bangladesh 1,887
EUROPE: EU 4,900 except Albania EU 4,700
NORTH AMERICA (BAHAMAS): NA 8
OCEANIA: OC 152
SOUTH AMERICA and the CARIBBEAN: SA 576
Diversity lottery visas will be available in DECEMBER for persons with numbers below those shown in the following list:
AFRICA: AF 6,000
ASIA: AS 4,200 except Bangladesh 2,200
EUROPE: EU 5,880 except Albania
NORTH AMERICA (BAHAMAS): NA 8
OCEANIA: OC 200
SOUTH AMERICA and the CARIBBEAN: SA 576
The November 2001 Visa Numbers can be found at https://www.shusterman.com/statedepartmentvisabulletin/
For an explanation of what the categories, dates and symbols listed below mean, See https://www.shusterman.com/greencardsthroughrelatives.html and https://www.shusterman.com/greencardsthroughemployment/
2. Latest Governmental Processing Times
Most immigration applications and petitions must be submitted to one of the following INS Regional Service Centers: (1) Laguna Niguel, California; (2) Lincoln, Nebraska; (3) Mesquite, Texas; and (4) St. Albans, Vermont.
Our web site contains the waiting times of each center and enumerates each state served by the center and any foreign offices within the center's jurisdiction.
The service centers periodically issue lists of their processing times for various types of applications. Our web site contains the latest list issued by each service center.
Warning: Processing times may appear faster on the official lists than they are in reality. These processing times are not recognized as official by the INS in Washington, D.C. and are not posted on the official INS web site.
To see how fast (or slow) your service center is processing a particular type of petition or application, see our Government Processing Times Page at https://www.shusterman.com/waitingtimesusimmigration/
Processing times at INS District Offices may be accessed at https://www.shusterman.com/adjustmentofstatus.html
To check the processing times of your Department of Labor Regional Office and your State Employment Service Agency (SESA), click on https://icert.doleta.gov/ (DOL Regional Offices) 
3. The Terrorist Attacks Of September 11 And Their Aftermath
On September 11, the deadliest attacks on U.S. citizens occurred as planes hijacked by terrorists, primarily from Saudi Arabia and Egypt, were purposely crashed into both of the World Trade Center towers in New York City and into the Pentagon just outside Washington, D.C. As a result of these attacks, thousands of office workers from over 80 different countries were killed.
The U.S. and Great Britain bombed targets in Afghanistan starting on October 7 in an effort to overthrow the Taliban government which provides haven to Osama Bin Laden and other terrorists who allegedly masterminded the attacks of September 11. Governments around the world, from India to Pakistan, from Iran to Israel, from Mexico to Turkey mourned the victims of the September 11 attacks.
We, at the Offices of Carl Shusterman, are shocked and deeply saddened by the loss of innocent lives and that the terrorists attempted to justify these murders by claiming to be carrying out God's will. Our staff is composed of individuals born in a variety of different countries, including persons of the Christian, Moslem, Jewish, Bahai and Buddhist faiths. Our professional lives are dedicated toward assisting individuals from around the world in fulfilling their dreams to immigrate and become citizens of the United States.
We do not believe that the taking of innocent human lives can be justified by any religious faith. All religions share a common belief that all men are brothers, and that murder in the name of God is a sacrilege.
We remind those who may be contemplating further terrorist acts of the words of the Prophet Muhammad: "Whoever unjustly harms a Christian or a Jew will not even smell paradise." 
4. Immigrants Help Keep Our Freedoms Strong And Vibrant
The terrorist attacks occurred just weeks before the fifth anniversary of the notorious anti-immigrant act of 1996.
With the nation enjoying a long period of peace and prosperity, the ugly anti-immigrant mood had abated and it seemed that the Congress was on the verge of repealing some of the harshest provisions of the 1996 laws. The U.S. was looking forward to a more cooperative approach to immigration with the government of Mexico, and the Senate, on September 10, passed a one-year extension of §245i by a unanimous vote.
The next morning, 19 hijackers, mostly citizens of Saudi Arabia and Egypt who entered the U.S. using visitor and student visas, committed the worst act of terrorism in U.S. history. Suddenly, the enemies of immigration to the U.S., after being on the defensive for the last two to three years, seized upon this horrific event to try to justify their preconceived agendas. Representative Lamar Smith (R-TX) appeared on the television show "60 Minutes" calling for tightening U.S. borders. Ironically, it was Mr. Smith's preoccupation with militarizing the U.S.-Mexican border which led the INS to concentrate their resources in this area to the exclusion of other types of enforcement. Not a single one of the terrorists is suspected to have entered the U.S. illegally from Mexico.
Now the restrictionists are beating the drums for the creation of a computerized database which would verify which visitors and students coming to the U.S. overstayed their visas. This is all well and good since it commonly known that the number of "overstays" in the immigration system probably outnumbers those who entered the country "without inspection". However, it is undisputed that the names and visa expiration dates of the millions of persons who overstay their authorized stays in the U.S. would be of questionable value to INS Special Agents looking for terrorists.
The problem is one of intelligence and priorities. We wholeheartedly support increased screening of foreign visitors and students before they are granted visas to enter the U.S. We believe that it is folly to deny INS agents access to FBI databases. There are a number of activities, including access to flight schools, work in laboratories with dangerous chemicals, viruses and biological agents which should be greatly restricted.
In acting ensure our security, we should proceed to do so with profound respect for the freedoms which are uniquely American. When America was attacked, it was the nation of the Bill of Rights which was attacked. Rights guaranteed to the people and to the states should not be sacrificed. Otherwise, the terrorists will have won.
Legislation is moving through Congress to increase the authority of law enforcement in combating terrorism. The "Patriot Act of 2001" was approved by the House Judiciary Committee on October 3. Whether this legislation strikes the proper balance between the need to guard us from terrorist attacks and the preservation of our civil liberties, we leave for you to decide and communicate your thoughts to your elected representatives.
You can read the complete text of the bill on our "Immigration Legislation" page at https://www.shusterman.com/legislationusimmigration.html by scrolling down to "Legislative Developments in 2001" and clicking on "PATRIOT Act of 2001".
Access the House summary of the Patriot Act at https://www.shusterman.com/pdf/patriot2.pdf (PDF File) and the section-by-section analysis of the immigration-related portions of the bill prepared by the American Immigration Lawyers Association (AILA) at https://www.shusterman.com/patriotactsummary.html
As it has for the past few years, the State Department, on October 5, released this year's list of foreign terrorist organizations. See https://www.shusterman.com/terroristorganizations2001.html
On October 10, the FBI established a Most Wanted Terrorists list. See http://www.fbi.gov/mostwant/terrorists/fugitives.htm
During the past month, I have discussed the terrorist attacks with immigrants from over 50 countries. Few of us who were born in the United States cherish our freedoms as much as those who were born in countries where the rights we take for granted are nonexistent. Immigrants to the U.S. help keep our freedoms strong and vibrant.
5. Immigration Trivia Quiz:
Quiz Removed.
6. DV-2003 Green Card Lottery – October 31, 2001 Deadline
The application for the DV-2003 runs throughout the month of October. All applications for the 50,000 available green cards must be received by noon, October 31, 2001.
Persons born in over 180 countries are eligible to apply. This year, ineligible countries include Canada, China (mainland), Colombia, the Dominican Republic, El Salvador, Great Britain (excluding Northern Ireland), Haiti, Hong Kong SAR, India, Jamaica, Macao SAR, Mexico, Pakistan, the Philippines, South Korea and Vietnam.
All entries must be mailed to the Kentucky Service Center although the mailing address differs according to the region of the applicant's birth.
In some case, an applicant may make use of the doctrine of "alternate chargeability" in order to apply using a country other than his or her country of birth. For example, a person born in India would usually be ineligible to apply. However, if the person's spouse was born in an eligible country, say Kenya, both the husband and wife would be able to apply for the lottery using Kenya as their country of chargeability. For further information, including
Instructions for the 2003 Diversity Immigrant Visa Program
List of Qualifying Countries by Region
Mailing the Entry (including DV-2003 FAQ)
Signature and Photo Requirements
See our "Green Card Lottery" page at https://www.shusterman.com/greencardlottery.html and click on ? Official Instructions for the DV-2003 Visa Lottery?. Do you need an attorney to apply? We think not. 
7. INS Issues Regulations Governing New "V" Visa Category
As we reported in the "News Flashes" section of the September 2001 issue of SHUSTERMAN'S IMMIGRATION UPDATE, on September 7, the INS issued regulations to implement the new "V" visa category.
To qualify for V status, a person must be the beneficiary of an immigrant visa petition submitted by a spouse or parent who is a lawful permanent resident by December 21, 2000, the date of enactment of the law that established the new visa category. They must qualify for status under the family-based 2A preference category. The children of the permanent resident must be under 21 years of age and be unmarried. The current waiting time for persons in the 2A category exceeds 4 « years. However, they may apply for V status three years after the petition is submitted, whether or not the 2A petition has been approved.
They may apply for V visas if they are outside of the U.S. or for a change to V status if they are in the U.S. The usual rules for applications for change of status are altered to allow persons unlawfully in the U.S. to apply for V status. The procedure for applying for V status is as follows: The applicant must submit the following:
A completed form I-539 (Application to Extend/Change Status), along with the required documentation, the $120 filing fee, and, generally, an additional $25 fingerprinting fee;
The information required by Supplement A to Form I-539;
Form I-693 Medical Examination completed by a certified civil surgeon without the vaccination supplement;
Form I-765 plus a $100 filing fee if the applicant is seeking employment authorization.
All V-related applications and fees must be mailed to the following address: U.S. Immigration and Naturalization Service, P.O. Box 7216, Chicago, Illinois, 60680-7216.
Caveat: While persons in V status may depart and reenter the U.S. before being granted permanent residence as long as they obtain a V visa in their passport, they are not exempt from the three and ten-year inadmissibility bars when applying for adjustment of status if they have accumulated 180 days or one year of "unlawful presence" in the U.S.
It is expected that several hundred thousand persons may be eligible to apply for V status.
To read the complete text of the INS's new V regulations, the INS press releases, the State Department's V regulations and other information about V status, see our "LIFE Act" page at https://www.shusterman.com/lifeactof2000.html and scroll down to "New K & V Visas". 
8. Web Site: INS's "How Do I…?" A Treasure Trove of Information
INS's web site is so massive and ever-changing that it is easy to forget that it contains answers to many of the most-commonly asked questions in just one section of the site entitled "How Do I…?"
The following is INS's introduction to the "How Do I…?" section: We have created a series of documents we call How Do I ?'s These documents cover a wide variety of topics and are meant to assist you in finding the information you need about a particular subject on our Website. Each How Do I…? starts with background information on the chosen topic, and then helps answer your questions about INS procedures. Each How Do I…? links you to information on the INS Website and, sometimes, to relevant information on other U.S. Government Websites. These links go to the relevant sections of immigration law and federal regulations, to instructions on applying for immigration benefits, the correct form and fee, and so on. Please find the topics of your choice listed below in alphabetical order. We think you will find these very helpful.
What follows is an alphabetical list of categories starting with "Abused Spouse and Child" and ending with "Work Permit". Under each category are between one to six questions. Clicking on a particular question brings you to a hyperlinked answer.
For example, clicking on "How Do I Get A Work Permit (Employment Authorization Document)?" leads you to a page with the following subheadings:
What is an Employment Authorization Document?
What does the law say?
Who is eligible?
How do I apply?
How can I check the status of my application?
How can I appeal?
Can anyone help me?
Frequently Asked Questions
Under each question is a detailed answer complete with references to the statute, regulations, appropriate INS forms, filing fees, place to submit your application, etc.
Caveat: Before relying on the answers to each of the above questions, be sure to check the date that the page was last modified. In the above example, the page was last modified (Look in the bottom left corner.) on June 27, 2001. A recent date helps to assure you of the accuracy of the information contained on the page although the INS warns that they "cannot guarantee that there would be no errors".
The "How Do I…?" section of the INS website contains over 200 questions and answers. It may not answer all of your questions, but it provides basic information on a wide variety of immigration topics.
We link to the "How Do I…?" section of the INS Web Site on our "INS Page" at https://www.shusterman.com/uscitizenshipandimmigrationservices.html
INS statistics for fiscal year 2001 (which ended on September 30, 2001) reveal that there were nearly 1.5 million user sessions on the INS website each month, half of which were unique visitors. The average user stayed on the site for over 13.5 minutes. Over 5 million copies of INS forms were downloaded from the website, saving both the agency and immigrants a vast amount of time and money. Kudos to Gregg Beyer, the INS web manager, and to his staff! 
9. Chat Schedule, Transcripts, Audios & Videos
Chats
In May 1999, we pioneered the concept of free online chats on various immigration topics. Our chats are always focused on a particular subject. Together with About.com's Immigration Guides, Jennifer and Peter Wipf, we have conducted over two dozen chats on a wide variety of subjects, all related to immigration laws and procedures.
We conducted regular chats on the LIFE Amendments (emphasizing §245i) starting on December 22, 2000, one day after the amendments were signed into law.
On August 27, 2001, we conducted a chat about the Labor Department's new regulations entitled "Labor Certification: Converting From Regular To RIR".
On September 10, we conducted a chat regarding "INS's New K-3 Regulations".
The transcripts of both of these chats are now online.
On September 24, we conducted a chat entitled "Understanding the Proposed New §245i Law". (Not yet transcribed)
To read the complete text of our chats, see our Chat Page at
Link to chat no longer available
Immigration Audios
Are your eyes getting tired from reading all of our information about immigration laws and procedures? Then sit back, close your eyes, and listen to any (or all!) of the following immigration audios:
Welcome To Our Web Site!

Link to audio no longer available

Qualifying Under the New §245i Amendments

Link to audio no longer available

Understanding the New H-1B Cap Law

Link to audio no longer available

Temporary Visas to Visit, Study or Work in the U.S.

Link to audio no longer available

Obtaining A Green Card To Live and Work in the U.S.

Link to audio no longer available

How to Become a Citizen of the U.S.

Link to audio no longer available

IMG's and Canadian Physicians

Link to audio no longer available
Immigration Video
See my testimony before the Senate Subcommittee On Immigration on May 22, 2001 regarding "Immigration Policy: Urban And Rural Health Care Needs" at
or read the complete transcript of my testimony at

https://www.shusterman.com/shustermantestimonysenate.html
10. Answers To September's Immigration Trivia Quiz
Quiz Removed.
Carl Shusterman
Certified Specialist in Immigration Law, State Bar of California, Former U.S. Immigration & Naturalization Service Trial Attorney (1976-82), Board of Governors, American Immigration Lawyers Association (1988-97)
Law Offices of Carl Shusterman, 600 Wilshire Blvd., Suite 1550, Los Angeles, California 90017,(213) 623-4592 Fax- (213) 623-3720
"In politics, what begins in fear usually ends in folly."
– Samuel Taylor Coleridge
Newsletter US Immigration Update October 2001 – Quick Links
About Us
Back Issues of Our Newsletter
Citizenship
Client Testimonials
Forms Download
Green Cards
Job Search
PERM
Processing Times
Schedule a Legal Consultation
Subscribe to Our Newsletter
Success Stories
Temporary Visas
Visa Bulletin
October 10, 2001