One of the most important choices immigrants make is hiring the best immigration lawyer to represent them before the USCIS or in Immigration Court. The same is true for employers. We all share the urge to get the best deal we can get, but often saving money and obtaining the best representation are polar opposites.
A few weeks ago, I read an article in the Wall Street Journal entitled Immigrants Need Better Protection — From Their Lawyers. This article, which was written by a law professor at the University of Nevada in Las Vegas states that "as a group, the private immigration bar now contains the worst lawyers in all of law."
The author goes on to recommend an online system which would show the public the win-loss statistics for every immigration law firm in the country. Whether or not this will ever happen is unknown. In the meantime, there are a number of steps that immigrants can take in order to improve their chances of hiring the best immigration lawyer to represent them.
TIP #1 – HIRE A CERTIFIED SPECIALIST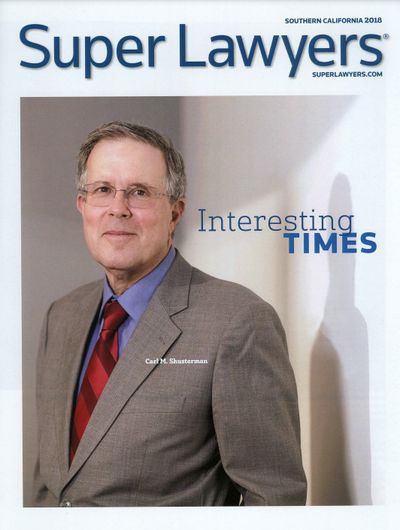 Immigrants frequently choose attorneys just because they speak their language or are from the same country as they are. Some immigration attorneys have built huge followings by blanketing ethnic newspapers with ads touting their successes. Other attorneys, including Yours Truly, are known largely through their websites.
However, speaking a particular language, running big ads, or having a popular website is no guarantee of quality. Expertise and experience are far more important than "self-advertised or paid" prominence.
A number of states put attorneys through a rigorous system where they must pass a difficult examination regarding the intricacies of immigration law, require that they have a certain amount of experience in various facets of immigration law (employment-based, family-based, asylum, deportation defense, etc.), and obtain recommendations from their colleagues. A committee checks to make sure that the attorney is in good-standing with the bar association. Only then can an attorney be deemed to be a Certified Specialist in Immigration Law.
Several years ago, I had the privilege of serving on the committee which writes and grades the examination for California attorneys seeking Certified Specialist status in Immigration Law. I can state, without hesitation, that the examination was extremely difficult to pass, and that every attorney who our committee recommended to be a Certified Specialist was both experienced and a true expert in the field. In my opinion, persons seeking legal advice from immigration attorneys could do no better than to restrict their search to Certified Specialists in Immigration Law.
TIP #2 – HOW IMPORTANT IS LOCATION?
Immigration law is federal. Therefore, an immigration lawyer in Texas or California can represent corporate and individual clients in all 50 states. For example, during the past few weeks, attorneys in our law firm flew to New York City, Reno, Dallas, and Philadelphia to represent clients. In a typical case, however, the petitions and applications are simply mailed to the USCIS, and no interview is required.
However, interviews are required for some types of applications like adjustment of status and naturalization, and attorney appearances are a must for merits hearings in Immigration Court. If you do not have enough money to pay for an attorney to fly in to accompany you at your interview/hearing, consider hiring the best local attorney to help you.
Bottom line: The location of your attorney is not always important, but his/her skills are paramount.
TIP #3 – FIND INFORMATION ABOUT THE LAWYER ONLINE
There are a host of websites that you can use to learn more about the lawyer you are interested in hiring to represent you.
One especially helpful site is Avvo. You can use Avvo's "Find a Lawyer" tool to search for immigration lawyers. Avvo contains client reviews, endorsements from other attorneys, an Avvo rating and the number of years that the attorney has been licensed.
I recommend that you click on the "About" tab for the attorney and scroll down to the "Resume" section. If you click on the link which says "Show Full Resume", Avvo will inform you whether the attorney has ever been disciplined for unprofessional conduct. You will also be granted access to the lawyer's (1) Awards; (2) Work Experience; (3) Associations; (4) Legal Cases; (5) Publications; (6) Speaking Engagements; and (7) Recent Posts.
TIP #4 – HOW TO FIND A CERTIFIED SPECIALIST IN IMMIGRATION LAW
Four states currently certify attorneys as specialists in immigration law. If enough savvy consumers of legal services use certified specialists, we predict there will be a clamor in all states to certify legal specialists in the future.
Below are links to help you find a Certified Specialist in Immigration Law to help you:
CALIFORNIA – Certified Specialist Search
FLORIDA – Certified Specialists in Immigration Laaw
NORTH CAROLINA – Find a Specialist
TEXAS – Connect with a Board Certified Attorney