Volume Nine, Number Six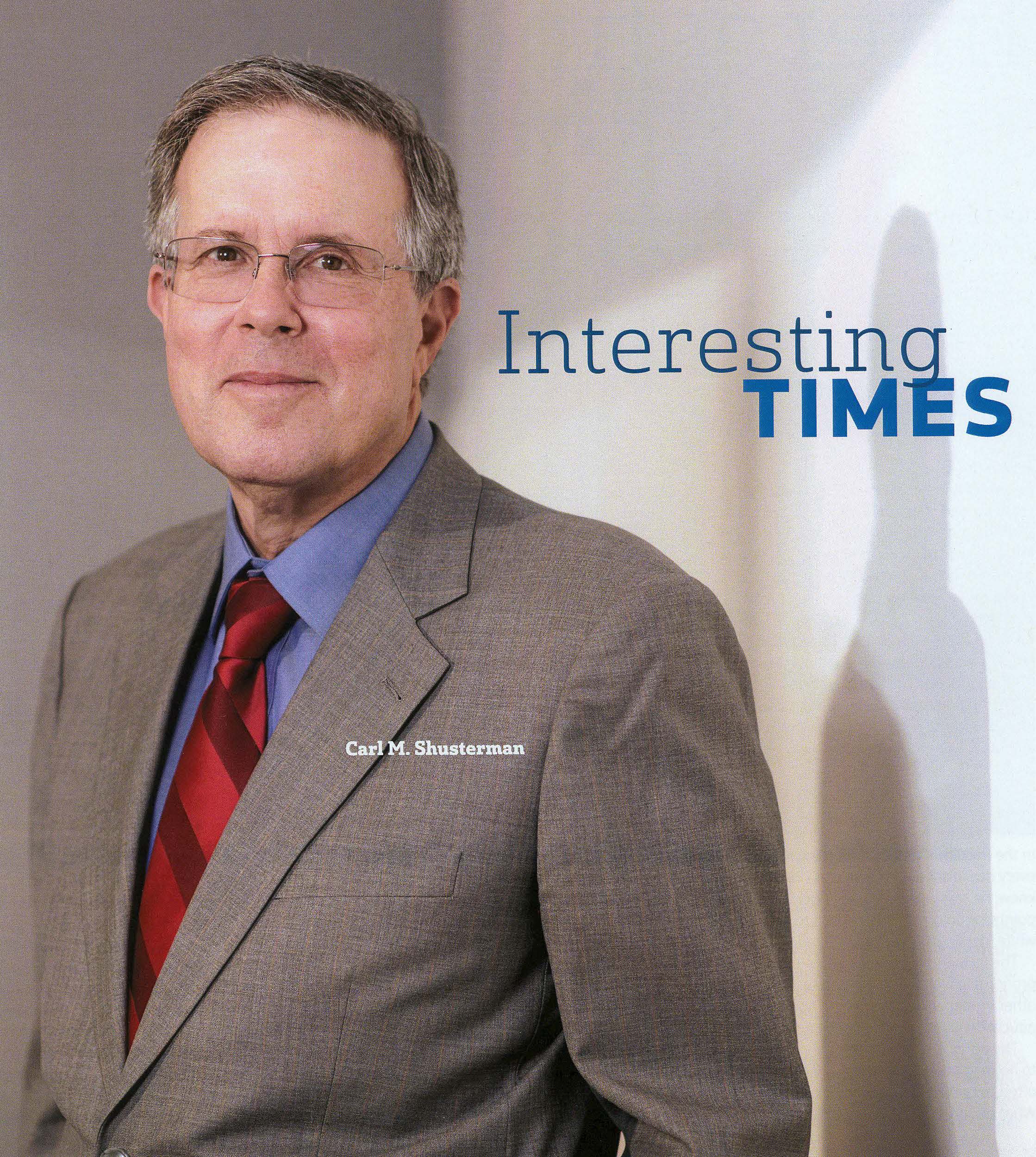 SHUSTERMAN'S IMMIGRATION UPDATE is the Web's most popular e-mail newsletter regarding U.S. immigration laws and procedures with over 40,000 subscribers located in more than 150 countries. It is written by a former INS Trial Attorney (1976-82) with over 30 years of experience practicing immigration law.
Published by the Law Offices of Carl Shusterman, 600 Wilshire Blvd, Suite 1550, Los Angeles, California, 90017. Phone: (213) 623-4592 x0.
Subscribe to our E-Mail Newsletter, join the conversation on our Immigration Facebook Page, follow our Blog Posts and subscribe to our "How-To" Immigration Videos.
Client Reviews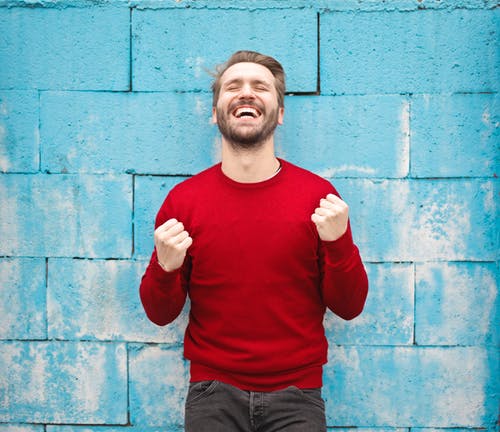 Beyond Excellent!
"It is clear they are experts in the field which allowed me to sit back and relax knowing they would handle everything, which they did!"
- Nico Roseberg, Portland, Oregon
Read More Reviews
Zoom Consultations Available!
Newsletter US Immigration Update June 2004
TABLE OF CONTENTS:
HEALTH CARE TELECONFERENCE – ORDER THE CD
If you missed the excellent and informative Healthcare Teleconference which took place on May 27, you still have a few weeks to take the appropriate action to retain existing nonimmigrant employees before the final VisaScreen regulations become effective on July 26, 2004.
To order the compact disk of the teleconference, see
http://immigrationcafe.com/index.php?fuseaction=page.a202 (Link no longer operational)
NEWS FLASHES:
Attorneys Fees– On June 1, the American Immigration Lawyers Foundation (AILF) issued a Practice Advisory entitled "Requesting Attorneys Fees under the Equal Access to Justice Act".
Biometric Passports – On June 14, the House of Representatives voted to extend by one year, the requirement that all countries utilizing the Visa Waiver Program have Biometric Passports by October 26, 2004. Both Secretary of State Powell and DHS Secretary Ridge had requested such an extension. The bill, H.R.4417, has yet to be considered by the Senate.
Deportation I– On July 9, the National Video Immigration Court will begin operations in Falls Church, Virginia. The Court will conduct overflow removal proceedings via videoconference. The respondents, their attorneys and the government attorneys will present their cases in their local courtrooms, and the judges will conduct the proceedings by video monitors. The respondents are given the option of physically appearing before the judges in Virginia. The first cases will be from the New Orleans court where there is a judicial vacancy.It is unclear at this point how various evidentiary matters will be resolved, and AILA and AILF have both expressed reservations about the new system.One of the Judges in Falls Church is David Neal, presently with the EOIR and formerly an attorney in our law firm.
Deportation II– Victory for the Cabrera family – In November 2003, we introduced our subscribers to the Cabrera family in an article entitled "Judicial Review of Discretionary Denials". See

https://www.shusterman.com/newsletterusimmigrationnovember2003.html#7

We submitted a petition for review on behalf of the Cabreras with the U.S. Court of Appeals for the Ninth Circuit, and we requested a Stay of Removal while the case was before the Court. The government opposed our request for a stay, maintaining that the Court lacked jurisdiction to hear the case.

The Court outlined a briefing schedule which will take place in August and September of 2004.

We promise to keep you informed as to the progress of this important case.

EADs– On June 3, the Office of Management and Budget approved an interim, final rule which would allow the Immigration Service to grant Employment Authorization Documents (EADs) in Adjustment of Status cases for more than the present one-year. We had recommended this modification in our newsletter earlier this year. Kudos to USCIS' William Yates who plans to have the validity period of an EAD correspond with the processing time of the immigration benefit being sought. See

https://www.shusterman.com/newsletterusimmigrationfebruary2004.html#7

We believe that the USCIS will implement this policy before the end of the month.

H-1B Cap – We all know that the H-1B for this fiscal year was reached in February 2004, less than half way through the year. On April 1, the CIS began accepting H-1B petitions for the coming fiscal year which begins on October 1. H-1B petitions which are currently being submitted to the CIS are being counted toward the fiscal year 2005 cap. During the first two months, April and May, the CIS approved over 16,000 petitions subject to the cap. At this rate, the 65,000 cap may be reached in October, the first month of the new fiscal year!
Immigration Visa Petition Denials– Did you know that the percentage of I-140s being approved by the USCIS's California Service Center (CSC) has fallen from over 90% in 2000 to less than 50% currently? Have the quality of I-140s dropped so drastically over the past four years or is there another factor at work? We link to the summary of the May 2004 Liaison between the CSC and AILA at

https://www.shusterman.com/pdf/csc52604.pdf

The I-140 chart is, perhaps appropriately, upside down.
InfoPass – The online appointment system for USCIS is currently operating in Miami, Dallas and Los Angeles. The agency plans to extend the program to all District Offices before the end of September.
Legislation– Did you know that the House of Representatives recently passed a bill which would allow the Armed Forces to guard our borders? How about the proposed bills in the House and the Senate which would eliminate the ability of a person ordered removed from the U.S. to challenge the removal order via a habeas corpus petition in Federal Court? Read about these and other immigration legislation in the latest issue of AILA's "Washington Update" available at

https://www.shusterman.com/toc-advocacy.htm (Link is no longer operational.)

Nurses I– On June 1, the National Council of State Boards of Nursing (NCSBN) announced that starting in January 2005, the National Council Licensure Examination (NCLEX), the state RN licensure examination, will be offered internationally. The first three examination sites will be located in London, England; Seoul, Korea; and Hong Kong. Since the NCLEX is presently offered in Guam and Saipan, both of which are islands in the South Pacific, the new test centers are not a significant improvement for the bulk of foreign-born RNs immigrating to the U.S., most of whom reside in the Philippines.
Physicians I– On June 3, the House Subcommittee on Immigration, Border Security and Claims voted to approve "The Access to Rural Physicians Improvement Act of 2004" (H.R.4453) which would extend the Conrad 30 program for one year, and would clarify that physicians sponsored for J waivers under the Conrad program are exempt from the H-1B numerical cap. The bill now moves to the House Judiciary Committee. The Senate version of the bill (S.2302) would extend the Conrad program for five years. An earlier version of the House bill also would have extended the program for five years and would have allowed states to designate shortage areas. However, in an effort to speed the bill's passage, these provisions were stricken from the bill.
Physicians II– The Clinical Skills Assessment (CSA) for International Medical Graduates (IMG) is no longer required. Instead, the CSA has been incorporated into USMLE, Step 2, Clinical Skills (Step 2, CS) which was offered for the first time on June 14 in various cities across the U.S. The current USMLE, Step 2 is now referred to as Step 2, Clinical Knowledge or simply as Step 2, CK. IMGs who wish to match for a residency program in March 2005 need to take Step 2, CS before the end of this year. For more information, see

http://www.ecfmg.org/announce.htm#csmatch (Link is no longer operational)

For additional information about the changes to the ECFMG examinations, see

http://www.ecfmg.org/news/#sthash.FRnVPFmh.dpbs

To subscribe to a free newsletter entitled ECFMG Reporter which provides valuable updates for IMGs who wish to obtain ECFMG certification, see

http://www.ecfmg.org/reporter/subscribe.html (Link no longer operational)

Service Centers – The USCIS has announced that it has decided to restore public telephone lines to its Service Centers by the end of this fiscal year, on September 30th.
Visa Revalidation– July 16 is the last day that you can apply to revalidate your visa in the U.S. Each year, State Department revalidates up to 65,000 nonimmigrant (E,H,I,L,O and P) visas instead of requiring applicants to apply abroad.The State Department is anticipating a new requirement, to be implemented on October 26, that all nonimmigrant visas contain two biometric identifiers, fingerprints and facial scans.
1. June 2004 State Department Visa Bulletin
For the worldwide family categories, the winter freeze came early this year. Only two of the five categories moved at all. The worldwide family 4th category (brothers and sisters of U.S. citizens) advanced four weeks while the 2A category (spouses and children of permanent residents) sprinted ahead 11 weeks!
Movement in the beleaguered Philippine family categories was practically nonexistent. Only the 2A category, which tracks with the worldwide numbers, showed any signs of life.
The India 4th preference category advanced five weeks.
None of the Mexican family categories advanced more than four weeks with the exception of the 2A category (spouses and minor children of permanent residents) which moved forward 10 weeks.
The Visa Bulletin is a cruel hoax. Unless a category advances at least four weeks each month, the waiting period listed on the bulletin cannot be relied upon. Unless Congress acts to reform the family-based system, the millions of persons waiting to immigrate to the U.S. based on approved family-based petitions should consider other options for immigrating.
Congressional Democrats have seized the initiative and are proposing positive changes to the preference system which would assist those persons who are playing by the rules in attempting to immigrate their relatives to the U.S.
All of the employment-based numbers remain current. The time to apply for your labor certification or visa petition is now before the PERM program makes labor certification obsolete later this year
For an explanation of what the categories, dates and symbols listed below mean, see
https://www.shusterman.com/greencardsthroughrelatives.html (Family-Based)
and
https://www.shusterman.com/greencardsthroughemployment/ (Employment-Based)
2. Immigration Government Processing Times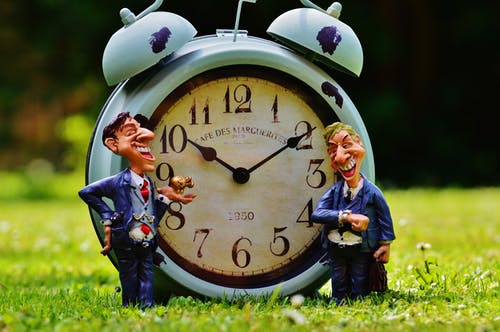 We link to the most recent immigration waiting times for each of the four USCIS Service Centers, the National Benefits Center and the Administrative Appeals Office. We also link to the processing times of all of the 83 USCIS District Offices and Sub-offices. We link to the Labor Department's page entitled "Processing dates for labor certification applications". Finally, we link to the State Department's "Visa Wait Times" page.
3. USCIS: Memorandum Instructs re: Ability to Pay RFEs
On May 4, the USCIS issued a memorandum from William Yates, Associate Director of Operations which provides guidance to adjudicators in issuing Requests for Evidence (RFE) in relation to an employer's ability to pay the proffered wage in employment-based immigrant visa petitions (I-140s).
The memo states that recent USCIS practices show that many adjudicators have been issuing unnecessary RFEs causing processing delays and confusion amongst petitioners and beneficiaries alike.
The memo outlines two scenarios where the officer should issue an RFE:
Incomplete Section 5 of Form I-140 where the following items are missing:

Date employer established;
Current number of employees;
Employer's gross annual income; or
Employer's net annual income.

The petition does not contain one of the three required documents pursuant to 8CFR 103.2(b)(1) establishing ability to pay, namely:

Annual report;
Tax return; or
Audited financial statement.

Thus, as long as the petition contains a fully completed I-140 and at least one of the required items the adjudicator can make a decision with the evidence presented.

Adjudicators can make positive adjudications regarding ability to pay as long as the initial evidence meets the following criteria:

The Petitioner's net income is equal to or more than the proffered wage;
The Petitioner's net current assets are equal to or more than the proffered wage;
The Petitioner provides credible and verifiable evidence that they are employing the beneficiary and has paid them or is currently paying them the proffered wage;
The USCIS may deny the petition if the initial evidence does not readily establish the petitioner's ability to pay.
The final portion of the memo clearly indicates that acceptance of certain types of financial evidence are purely discretionary. If the adjudicator decides to accept this evidence then the documentation must clearly establish the ability to pay. If it does not, then the adjudicator may deny the petition without asking for further evidence.
In summary, the memo states that the USCIS is only required to issue an RFE when initial evidence is missing. In cases where the petitioner has not met his/her burden to establish eligibility for the requested benefit, the USCIS may deny the petition. The question is whether the price for decreasing the number of RFEs issued by Service Centers will be a greater percentage of denied petitions.
On May 14, the American Immigration Law Association (AILA) expressed deep concerns about the contents of the memo because USCIS officers are now permitted to issue denials rather than RFEs. AILA has requested clarification from the USCIS regarding this issue. Mr. Yates is currently in the process of responding to AILA's concerns.
For the complete text of the memo please see
https://www.shusterman.com/yates50404.html (Link no longer operational)
4. Physicians: DRA Establishes New J Waiver Program
For the first time since the USDA terminated its J waiver program for physicians in 2002, a federal agency has established a new, useable program for sponsoring foreign-born physicians for waivers of the two-year home residency requirement.
On May 17, the Delta Regional Authority (DRA) announced a program to sponsor primary care physicians. Primary care is defined as general or family practice, general internal medicine, pediatrics, obstetrics/gynecology and psychiatry.
What is the DRA?
The DRA is a federal-state partnership established by law in December 2000 to channel resources, aid and guidance for economic development to the Mississippi Delta region. The Authority's region includes 240 counties in the following eight states: Alabama, Arkansas, Illinois, Mississippi, Missouri, Kentucky, Louisiana and Tennessee.
The DRA Program Guidelines require that a physician commit to work 40 hours per week in a DRA area which is either a Health Professional Shortage Area (HPSA), a Medically Underserved Area (MUA) or, in the case of a psychiatrist, in a Mental Health Professional Shortage Area (MHPSA). The employer must actively recruit for U.S. physicians for six months before it can sponsor a foreign-born physician. The contract must not contain a non-compete clause or any other restrictive covenant. The employer must not provide services to patients who cannot afford to pay, must accept both Medicare and Medicaid patients, and must provide services on a sliding scale to patients who are uninsured, low income, and must post a public notice at the facility stating this policy. The employer must demonstrate that they have had such a policy during the past three years.
There is a $2,000 nonrefundable fee for participation in the DRA program.
The state agency will act upon the application within 45 days. The DRA will generally make a recommendation to the Department of State within 60 days.
The "Physician Employment Verification Form" must be submitted to the DRA within the physician's first week of practice.
The DRA will mail "site surveys" to both the employer and the physician every six months during the life of the physician's employment contract. The DRA or its agent may conduct random "unannounced site visits" during this period of time.
Having obtained over 1,000 J waivers for physicians since 1992, many of them in the areas which make up the DRA, we salute the Delta Regional Authority for taking the initiative in establishing a program to bring medical care to one of the nation's most underserved areas.
DRA J Waiver Program
DRA Coverage Map
J-1 Visa Waiver Press Release
J-1 Program Fact Sheet
J-1 Program FAQ
Program Guidelines
Affidavit and Agreement
Application Package Checklist
Timeline and Process
Compliance Guidelines
Physician Employment Verification Form
All questions about the DRA physicians J visa waiver program should be directed to Justin Ferguson, DRA's Federal Policy Coordinator at (662) 624-8600 x22 or via e-mail at
.
5. Immigration Trivia Quiz: Borderline Satire
Quiz Removed
6. Immigration Tracker: Improving Immigration Software
by Fred Colman, President, Immigration Tracker
Overview
Government agencies overseeing immigration are so enthusiastic about electronic data and processing that they are starting to require attorneys to join the parade. Immigration practitioners will need to ensure that their firm's tools synchronize with – and take advantage of – the government's new electronic forms and case-status reports.
Meanwhile, law firms are rightfully demanding that their immigration case management software programs link to everything else they use the computer to do, from billing programs (QUICKBOOKS, JURIS) to email programs like OUTLOOK and Microsoft Office applications such as WORD and EXCEL.
In turn, the companies those law firms represent are asking for secure connections between the immigration software and the company's internal programs, such as Peoplesoft, Oracle and other HR information systems.
Why all the fanfare over these connections? Once you've experienced the satisfaction of "single-entry" of data, the mere thought of duplicating data entry efforts is anathema. Beyond the time-savings and error-reduction factors, efficiencies in communication are multiplied when sharing data between programs – those in your office, at your client sites and at government agencies.
The New Passion for Electronic Tools
The era of Homeland Security ushered in a whole new appreciation for computer technology at agencies overseeing immigration matters, like the DHS and DOS. Within the past two years, these agencies have more than tripled the speed and quantity of data that they store and share electronically, from I-94 entries to Form DS-156 data.
Now agencies are moving to computer-based benefits processing. For instance, last week, the CIS launched electronic forms for the most commonly used petitions and applications (including the I-129, I-140, I-539 and I-131 forms). Within the next few weeks, DOL is expected to announce the PERM program, another e-program.
Even before the government went e-happy, many top immigration law firms turned to software to manage cases, prepare forms and standard client letters, report automatically to clients on case status, and perform a range of other functions.
But a good thing can always get better. Why not have the immigration case management software link to your billing software, so that your book-keeper doesn't need to type in data fields such as Client Name, Case Type, Date Action Requested, Date Case Filed and so many other fields that should rightly be tracked in both the case management and billing systems?
And why should paralegals and attorneys have to re-type into the case management software the details from the email program (like Outlook) and the word processing program (such as Word)? Why not have the immigration software open up Outlook and Word, but record the subject and date of the email or letter in Immigration Tracker, too? Everybody wants to be able to look in just one place to see all client correspondence.
Immigration Tracker's Responses to the Age of e-Everything
Our goal from the outset has been to ensure that while the software and client data is stored in the attorneys' offices, Immigration Tracker connects securely to all the right places both inside and outside the law firm.
Tracker's latest version now connects with most of the relevant government agencies, including CIS, DOS, DOL and SEVIS. We are innovating, and continually leading the way, in automated form completion, two-way data updating and quick checking of case status.
Example #1: A year ago, as soon as CIS came out with online case status checking, we were the first to develop an instant link from Tracker to the CIS website.
Example #2: Even before some consulates began mandating the use of electronic Forms DS-156 and 157, Tracker had found a way for its customers to connect with the DOS website and prepare those forms within Tracker AND within the DOS requirements.
As for connections within the law firm, Tracker's newest version integrates with the applications firms use on a daily basis, including:
MS Office applications (Word, Excel, Outlook)
Financial applications (including QuickBooks and Juris)
Document management applications (Documentum, I-Manage, PC Docs)
Finally, Tracker is pioneering a version that synchronizes with corporate HR information systems (HRIS), such as Oracle, PeopleSoft and SAP. This will help practitioners keep their corporate clients safer and happier, by sharing critical data (employee job location & pay) and saving the corporate client's HR staff much data entry time.
Through all of these upgrades, Tracker still shares data with the firm's corporate and individual clients through a secure web interface. This lets clients enter data themselves into online questionnaires, allowing paralegals and attorneys to focus on approving the data rather than entering the data. Tracker's workflow processes include protections for the new age of immigration processing, including checks to ensure all approvals are in place before forms are sent to the appropriate agencies.
By this time NEXT year, we expect to be reporting on even MORE new approaches to getting the work done well and quickly, while making all the right connections. We plan to continue responding quickly to the mandates of government agencies and corporate clients alike, by listening to our most precious resource: We thank the 1,500+ Immigration Tracker users across the country, who keep us one-step-ahead at all times by recommending new features for best practices in immigration law.
We welcome suggestions and questions from any readers, Tracker customers or others: (866) IMM-TRKR or info@immigrationtracker.com
Editor's Notes: See our previous articles about Immigration Tracker at
https://www.shusterman.com/newsletterusimmigrationjune2001.html#8
(June 2001)
https://www.shusterman.com/newsletterusimmigrationmay2002.html#7
(May 2002)
https://www.shusterman.com/newsletterusimmigrationfebruary2004.html#6
(February 2004)
7. E-Filing: Program Expands from Two to Nine Applications
On May 29, 2003, the USCIS began a program which allows immigrants and their attorneys to submit two applications online: (1) I-90 Form (Application to Renew/Replace Permanent Resident Card) and (2) I-765 (Application for Employment Authorization Document). We reviewed the new policy in the June 2003 issue of our newsletter at
https://www.shusterman.com/newsletterusimmigrationjune2003.html#3
On May 24, 2004, the USCIS expanded their "E-Filing" program to include seven more forms:
I-129 – Petition for Nonimmigrant Worker
I-129S – Nonimmigrant Petition based on Blanket L Petition
I-131 – Application for Travel Document
I-140 – Immigrant Petition for Alien Worker
I-539 – Application to Change/Extend Nonimmigrant Status
I-821 – Application for Temporary Protected Status
I-907 – Request for Premium Processing Service
Although e-filing allows USCIS filing fees to be paid online, once this is done, the rest of the process must proceed via snail mail. Supporting documents cannot be e-filed.
What, then, are the advantages of e-filing? E-filing is instantaneous which may be important if you are submitting an application for an extension or a change of nonimmigrant status and your current stay may expire before the USCIS can receive your application/petition by regular mail and issue a receipt. E- filing provides you with instant confirmation that the government has received your application. The status of e-filed applications may be tracked online, although this is also true with regularly filed applications and petitions which are submitted to USCIS Service Centers. Those forms which are e-filed concurrently allow all fees to be paid and confirmed in one transaction and permit all of the applications to be submitted to a single processing location. Finally, since you may pay the filing fees with a credit card, e-filing may also boost your frequent flyer miles.
However, e-filing does NOT eliminate the necessity for submitting your supporting documents by mail. It does not integrate with databases or forms programs utilized by many law firms and employers. It does not simplify or expedite the application process. We can only hope that the USCIS will modify the system in the future to make e-filing a more attractive option for law firms, employers and individual filers.
Introduction to E-Filing
Form-Specific E-Filing Instructions
E-Filing Guidance
E-Filing Forms Concurrently
Submitting Supporting Documentation
Paying Application Fees
Photographs and Fingerprints
E-Filing Users FAQ
Create your E-Filing Users Account
Frankly, we find the online e-filing instructions to be quite complex and more- than-a-little confusing. The USCIS advises applicants, in bright red, italicized letters: "Failure to follow these guidelines may result in processing delays or even denial of your application."
We advise applicants who choose to e-file their applications to proceed with extreme caution.
Editor's Note: In our May 2004 newsletter, we reviewed the USCIS's new Case Status Online Portfolio System with its E-Mail Notification Feature. One of our subscribers has informed us that the while this feature will issue an e- mail notification when an application is received or when an RFE or an approval is issued, the system does not notify an applicant or petitioner when there is a denial. Worse yet, the system has a nasty habit of issuing "false positives". If you receive a message that your application for an immigration benefit has been approved, you may want to wait to open that bottle of champagne until after you receive your approval by snail mail.
8. Schedule of Upcoming Immigration Law Seminars
June 9-13
Philadelphia, Pennsylvania
AILA Annual Conference on Immigration Law
I participated in the "Roundtable on Educational Commission for Foreign Medical Graduates (ECFMG)"
June 30
Los Angeles, California
Healthcare Human Resources Management Association of California (HHRMAC)
My topic will be the "Immigration of Foreign-Born RNs and Allied Healthcare Professionals."
September 30 – October 2
New York City, New York
AILA Global Immigration Summit
My topic will be "Global Competition for Doctors and Nurses."
October 25-26
San Francisco, California
Practicing Law Institute
My Topic will be "Current Issues in Naturalization and Citizenship."
9. Chat Schedule, Transcripts, Audios & Videos
Deleted
10. Winner of the May 2004 Immigration Trivia Quiz
We posted our May 2004 Immigration Trivia Quiz online before our newsletter was mailed to our subscribers. This was because the subject of the quiz was scheduled to testify before the Senate the next day. We received over 100 correct answers to the quiz during the first 24 hours.
Here is the message from the first person to respond:
Dear Mr. Shusterman
The photo is of Major Gen Antonio Taguba who authored the prison abuse report in Iraq. He is a Filipino American. I had heard his name mentioned recently in a radio report and "googled" to get his photo.
My name is Binoy Chandra. I am a physician from India currently doing my waiver in a MUA. My I-485 is pending with the CSC. Your website has been of great help with regards to NIW and other immigration issues related to physicians. Thank you.
Binoy
Editor's Note: General Taguba was born in the Philippines in 1950. He immigrated to the U.S. at the age of 11, and grew up in Hawaii. He is the second highest ranking Filipino-American in the U.S. Armed Forces. His internal report detailed the "sadistic, blatant, and wanton criminal abuses" committed by US Army personnel inside the Abu Ghraib prison in Iraq.
June 18, 2004
Carl Shusterman
Certified Specialist in Immigration Law, State Bar of California
Former U.S. Immigration & Naturalization Service Trial Attorney (1976-82)
Board of Governors, American Immigration Lawyers Association (1988-97)
Phone: (213) 623-4592 Fax: (213) 623-3720
Law Offices of Carl Shusterman, 600 Wilshire Blvd., Suite 1550
Los Angeles, California 90017
"The scale and nature of the ongoing revolution in science and technology, and what this implies for the quality of human capital in the 21st Century, pose critical national security challenges for the United States."
– National Science Foundation Report (May 4, 2004) which warns that immigration restrictions are causing the U.S. to lose the services of foreign-born scientists to other countries
Newsletter US Immigration Update June 2004 – Quick Links
About Us
Back Issues of Our Newsletter
Citizenship
Client Testimonials
Forms Download
Green Cards
Job Search
PERM
Processing Times
Schedule a Legal Consultation
Subscribe to Our Newsletter
Success Stories
Temporary Visas
Visa Bulletin