Volume Nine, Number Seven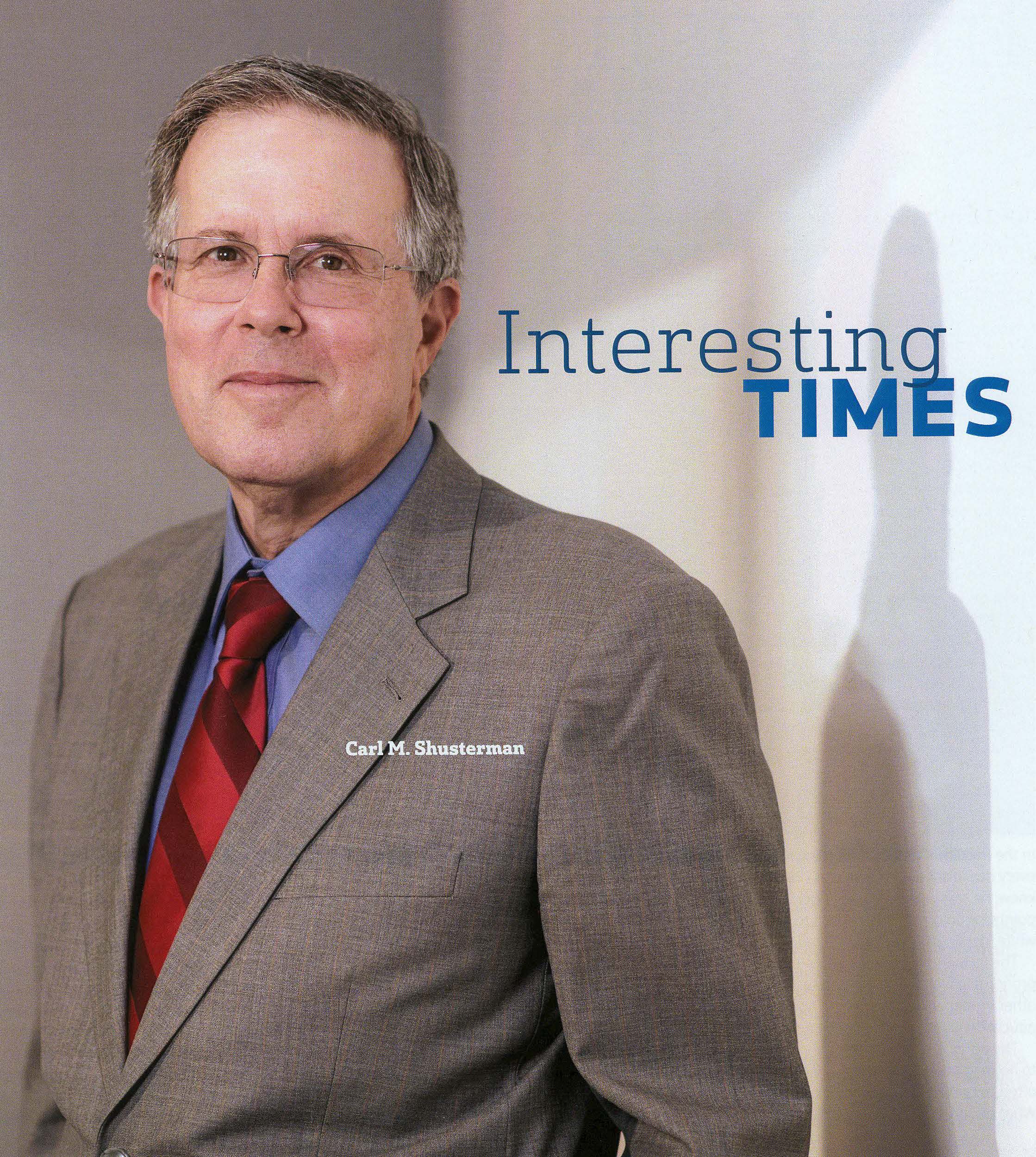 SHUSTERMAN'S IMMIGRATION UPDATE is the Web's most popular e-mail newsletter regarding U.S. immigration laws and procedures with over 40,000 subscribers located in more than 150 countries. It is written by a former INS Trial Attorney (1976-82) with over 30 years of experience practicing immigration law.
Published by the Law Offices of Carl Shusterman, 600 Wilshire Blvd, Suite 1550, Los Angeles, California, 90017. Phone: (213) 623-4592 x0.
Subscribe to our E-Mail Newsletter, join the conversation on our Immigration Facebook Page, follow our Blog Posts and subscribe to our "How-To" Immigration Videos.
Client Reviews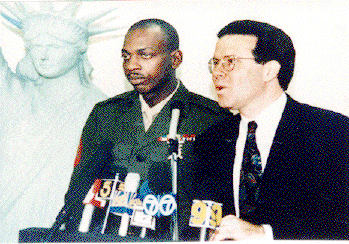 Know Their Job Well And Perform It Flawlessly
"Don't do the mistake we did and try to save few bucks going with nonprofessionals and sole practitioners! It will end up not only costing you much more in the long run, but also putting your status in jeopardy which can have a priceless impact. It is one of the most important steps in your life."
- Sgt. Danny Lightfoot, Los Angeles, California
Read More Reviews
Zoom Consultations Available!
Newsletter US Immigration Update July 2004
TABLE OF CONTENTS:
HEALTHCARE TELECONFERENCE – ORDER THE CD
If you missed the excellent and informative Healthcare Teleconference which took place on May 27, you still have a few weeks to take the appropriate action to retain existing nonimmigrant employees before the final VisaScreen regulations become effective on July 26, 2004.
NEWS FLASHES:
2004 Bar Register of Preeminent Lawyers– We are very pleased and proud to be recognized, for the fourth year in a row, for "high professional legal standards and ethics" by the prestigious Martindale-Hubbell Legal Directory. We are one of the few firms specializing in immigration law to have received this distinction. We have posted our certificate online at

https://www.shusterman.com/pdf/mh2004.pdf

For employers and individuals who wish to learn additional information about our law firm, please see

Business Immigration Newsletter– Periodically, the American Immigration Lawyers Association (AILA) publishes "Connect!", a newsletter devoted to business-related immigration developments. We link to this newsletter from

https://www.shusterman.com/toc-busimm.html (Link is no longer operational.)
Deportation – On July 12, the government began a voluntary repatriation program whereby Mexican deportees are flown to Mexican City and Guadalajara by plane. For over 20 years, Mexican deportees have been returned to the U.S.- Mexican border by bus. Each chartered flight costs $28,000. Although this program makes it more difficult for the deportees to return to the U.S., the cost may ultimately prove unpopular with taxpayers. A similar program was cancelled in the 1970s when the air carrier used by the INS started to offer "champagne" flights. As far as the deterrent effect of the returning deportees to the interior of Mexico, experts have noted that it costs only $100 to take a bus from Mexico City to the U.S. border.
Family Visa Petitions– On July 15, the USCIS issued a Public Notice which announced that family-based I-130 immigrant visa petitions would not be adjudicated until a visa number becomes available. This could result in substantial delays, the most extreme being where a U.S. citizen petitions for a brother or sister born in the Philippines. In this category, the wait exceeds 22 years. The USCIS notice promises customers that "the process should not delay the ability of one's relative to apply for an immigrant visa or for adjustment of status." We note that delaying the adjudication of I-130s could have tremendous implications under the Child Status Protection Act (CSPA). And we further note that the USCIS has refrained, for the past two years, from defining the words "appropriate category" in Section 3 of CSPA for derivative beneficiaries who "age-out" before they can be granted permanent residence. Until USCIS resolves this issue, we submit that the agency cannot guarantee that their newly-announced policy will not result in greatly-increased processing times for family-based relatives to achieve permanent residence. We link to the July 15th Public Notice from our "Green Card" page at
India: End of Drop-Box System– Due to the new biometric requirements for nonimmigrant visas, the drop box system is being phased out in India over the next few weeks. It ended in New Delhi and Chennai on June 30; and is scheduled to end in Calcutta on July 16; and in Mumbai on July 20th. We link to all U.S. consular posts in India from our "India" page at
Immigration and the Elections– Earlier this year, President Bush proposed to fix our broken immigration system in a high-publicized speech. Now, his challenger, Presidential nominee John Kerry has promised to send a legalization proposal to Congress within 100 days of taking office. We note that no legislation to create a guest worker program ever was introduced in Congress to implement President Bush's promises. In fact, last week, the Administration quietly killed the "AgJobs" bill in the Senate. The AgJobs bill, which had the support of 63 Senators, including most of the Republicans, would have resulted in the legalization of more than 500,000 farm workers working illegally in the fields. We believe it is incumbent on the President to either enforce the existing laws against hiring illegal workers or to change them to conform to economic realities. For more information about Immigration and the Elections, listen the audios on our "National Public Radio" page at

https://www.shusterman.com/nationalpublicradiousimmigration2010.html

InfoPass– Following the success of InfoPass online appointment system in Miami, Los Angeles and Dallas, on July 16, the USCIS has announced that, as of July 22, InfoPass will be available in New York City. USCIS plans to offer InfoPass at all District Offices by September. InfoPass is currently offered in the following 12 languages: Arabic, Chinese, Creole, English, French, Korean, Polish, Portuguese, Spanish, Tagalog, Russian and Vietnamese. USCIS promises that more languages will be added in the future.
Physicians– On June 17, the Congressional Research Service issued a report entitled "Immigration: Foreign Physicians and the J Waiver Visa Program." The 14-page report contains an excellent summary of the various interested government agency programs. It includes updates on the changes to the HHS program, the establishment of the DRA program, and explains the status of the legislation to extend the Conrad 30 program.
Revalidation of Nonimmigrant Visas – Unless your application to revalidate your nonimmigrant was received at the State Department by July 16, you will have to travel abroad each time that you need to obtain a new visa. What will this mean to you? We link to an excellent story about revalidation in the Sacramento Bee at http://www.sacbee.com/content/business/story/10015709p-10936969c.html (Link no longer operational)
SEVIS Fee– On July 1, the USCIS published a final rule at 69 Fed. Reg. 39814 which requires most persons with a student I-20 form or an exchange visitor DS- 2019 form with an issuance date of September 1, 2004 or later to pay a fee of $100 to be entered into the Student and Exchange Visitor Information System (SEVIS). Exchange visitors in summer work/travel, au pair and camp counselor programs are subject to a $35 fee. Spouses of students and exchange visitors are exempt from the fee as are students and exchange visitors who are returning to the U.S. We link to the government's official SEVIS web page from our "Students" page at
State Department– This morning, the State Department proposed fee increases on nine separate applications including an increase to $375 (from $100) for "winners" of the visa lottery. Apparently, even with the Online Only system, some persons from poor countries are still managing to qualify ;-) We link to the proposed regulations at
Temporary Protected Status (TPS)– On July 6, the Department of Homeland Security (DHS) announced that it will terminate TPS for nationals of Montserrat on February 27, 2005. We link to the DHS Press Release at

http://www.aila.org/content/default.aspx?bc=1016%7C6715%7C12053%7C26285%7C26315%7C33221

We also link to DHS's FAQ at

http://www.aila.org/content/default.aspx?bc=1016%7C6715%7C12053%7C26285%7C26315%7C33221

For general information about TPS, see our "Asylum" page at

VisaScreen Regulations– After July 25, certain nonimmigrant healthcare workers not in possession of a healthcare ("VisaScreen") certificate will be inadmissible to the U.S. Since several thousand Canadian RNs cross the border daily to work at hospitals in Detroit, we have been betting that there will be a last-minute reprieve which will allow healthcare workers who were licensed in the U.S. before a certain date (September 2003?) to obtain an extension of the VisaScreen requirement. Sure enough, on July 13, the Federal Register printed a cryptic one-liner which indicates that the Office of Management and Budget was reviewing an interim final rule written by the Immigration Service granting an extension of the VisaScreen requirement to certain healthcare professionals. No further details were revealed. However, we will post this information on our news ticker as soon as it becomes available.
Washington Update– Every few weeks, the American Immigration Lawyers Association (AILA) publishes its "Washington Update" which brings readers the most up-to-date news about legislation, regulations, congressional hearings and other immigration-related developments from inside the Beltway. We link to "Washington Update" from

https://www.shusterman.com/toc-advocacy.htm (Link is no longer operational.)
1. July 2004 State Department Visa Bulletin
For the worldwide family categories, August is the cruelest month so far this year. Only three of the five categories moved at all. The worldwide family 4th category (brothers and sisters of U.S. citizens) advanced just one week, the 2B category (adult sons and daughters of permanent residents) moved forward an anemic two weeks while the 2A category (spouses and children of permanent residents) showed some life advancing six weeks.
None of the beleaguered Philippine family categories which do not track with the worldwide numbers advanced even one day. The 3rd category (adult sons and daughters of U.S. citizens) REGRESSED 18 months.
The India 4th preference category (brothers and sisters of U.S. citizens) advanced five weeks.
The Mexican family categories should be officially declared a disaster area. Numerous categories regressed, the worst being the 3rd category which retreated three years!
The Visa Bulletin is a cruel hoax. Unless a category advances at least four weeks each month, the waiting period listed on the bulletin cannot be relied upon. Unless Congress acts to reform the family-based system, the millions of persons waiting to immigrate to the U.S. based on approved family-based petitions should consider other options for immigrating.
Congressional Democrats have seized the initiative and are proposing positive changes to the preference system which would assist those persons who are playing by the rules in attempting to immigrate their relatives to the U.S.
All of the employment-based numbers remain current. The time to apply for your labor certification or visa petition is now before the PERM program makes labor certification obsolete later this year.
For an explanation of what the categories, dates and symbols listed below mean, see
https://www.shusterman.com/greencardsthroughrelatives.html
(Family-Based) and
https://www.shusterman.com/greencardsthroughemployment/
(Employment-Based)
2. Immigration Government Processing Times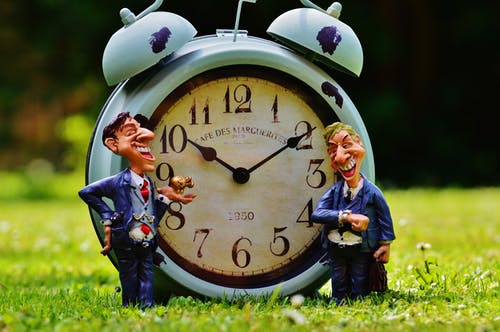 We link to the most recent immigration waiting times for each of the four USCIS Service Centers, the National Benefits Center and the Administrative Appeals Office. We also link to the processing times of all of the 83 USCIS District Offices and Sub-offices. We link to the Labor Department's page entitled "Processing dates for labor certification applications". Finally, we link to the State Department's "Visa Wait Times" page.
3. Consular Processing of EB Immigrant Visa Petitions
Status as a permanent resident may be obtained through the issuance of an immigrant visa either through a U.S. Consulate overseas, or through approval of an I-485 adjustment of status application by the USCIS in the U.S. Persons residing in the United States with approved visa petitions whose priority dates are current may have both options available to them.
While most persons who apply through a family-based category are abroad, most applicants for employment-based (EB) green cards are already working in the U.S., and most elect to adjust their status in this country.
However, given the huge backlogs at USCIS Service Centers, consular processing can save many months or even years of waiting for green card applicants. In general, consular processing may be the better option where there are no issues regarding inadmissibility, and if research regarding consular policies and procedures indicates that consular processing will progress smoothly. However, consular processing is not without its risks and disadvantages. Perhaps the most significant disadvantage is the lack of an appeal process in the case of denial. For a discussion of the relative pros and cons of consular processing versus adjustment of status, see the May 2002 issue of our newsletter at
https://www.shusterman.com/newsletterusimmigrationmay2002.html#4
If, after proper research and consideration, you choose to forego consular processing in favor of adjustment of status in the United States, what happens if you later have a change of heart? Although the immigrant visa petition can be transferred to a consular post overseas, this process may be as lengthy as the adjustment process. The first step is to submit Form I-824, "Application for Action on an Approved Application or Petition," to the appropriate USCIS Service Center. Then the case is transferred to the National Visa Center. Current processing reports from the four Service Centers indicate that adjudication of Form I-824s is taking anywhere from six months for applications filed at the Nebraska Service Center, to over two years at the Vermont Service Center.
So why even consider consular processing?
The Department of State has recognized the I-824 backlog, and has instructed U.S. Consulates abroad to accept employment-based immigrant visa applications prior to approval of form I-824. In a DOS cable dated September 28, 2000, the Visa Office requested that "posts which process immigrant visas begin immediately accepting I-140 cases for which the beneficiary has filed an I-824 request for overseas processing and was last resident in the post's consular district." According to the cable, posts must accept such cases where the beneficiary can supply all of the following items:
Original I-797 notice of approval of the I-140 visa petition;
Copy of the entire I-140 petition;
Receipt for form I-824 to demonstrate the applicant has requested overseas processing;
Evidence that the applicants' last residence abroad was in the consular district
Form I-824 is also used to begin the immigrant visa process for "following-to- join" family members. In the case of an individual who has an approved I-140 Immigrant Worker Petitions and an approved I-485 application, the I-824 can be used to obtain immigrant visas for a spouse and children who are not present in the U.S. Normal processing times for I-824 applications would mean a separation from such immediate relatives of up to two years. Under the guidance of the DOS cable, however, this lengthy process may be avoided. Applicants need to approach the appropriate consular post directly to determine whether such processing is allowed.
It is important to note that procedures vary according to the particular consulate involved. Some consulates may not actually require an I-824 receipt notice. Posts with high fraud rates may require a certified copy of the entire I-140 petition. Still others with extremely heavy case loads or staffing shortages may refuse to accept the case for immigrant visa processing. Again, applicants or their attorneys should contact the appropriate consulate to learn the particular requirements of the post. It may even be necessary to alert the consular officials to the existence of this DOS cable. We link to the cable at:
https://www.shusterman.com/pdf/824.pdf
For information on other aspects of consular processing, see our green card page at:
https://www.shusterman.com/greencards/#2B
4. Backlog Reduction: Time to Look for Root Causes
Backlog reduction at the USCIS has been a topic of lively discussion during the past month.
On June 17, the House Immigration Subcommittee held a hearing entitled "Families and Businesses in Limbo: The Detrimental Impact of Immigration Backlogs." The hearing featured USCIS Commissioner Eduardo Aguirre. Mr. Aguirre unveiled a "Backlog Elimination Plan" which he promised would eliminate the backlog by the end of 2006 by increasing productivity and reengineering how the USCIS processes applications and petitions for immigration benefits. The USCIS' "Backlog Elimination" page at
http://www.aila.org/content/default.aspx?docid=10852
links to the following documents:
Backlog Elimination Strategy Worksheet (6-17-04)
Commissioner Aguirre's Statement Before the House Immigration Subcommittee (6-17-04)
Backlog Elimination Plan Update
USCIS Slide Presentation
Then, on June 23, the same subcommittee held a mini-hearing on the same subject featuring USCIS Ombudsman Prakash Khatri, AILA President Paul Zulkie and immigration attorney Elizabeth Stern. Mr. Khatri testified about a number of innovative pilot programs that he has initiated which, if implemented on a national basis, could help revolutionize the way the USCIS does business. Mr. Zulkie informed subcommittee members that some of the agency's previous backlog reductions efforts had actually made the backlogs worse. For example, USCIS would deny a petition, the petitioner would appeal, but the agency's backlog would appear to diminish since the agency failed to count cases pending before its Administrative Appeals Office as part of its backlog. Ms. Stern observed that current USCIS "timeframes (were) divorced from the realities of business needs."
We link to the WebCasts of both hearings from our "Audio, Video and WebCasts" page at
https://www.shusterman.com/audiosvideoswebcastsusimmigration.html#3
We also link to the written testimony of each witness:
http://www.house.gov/judiciary/aguirre061704.htm (Link no longer operational)
(Aguirre)
http://www.house.gov/judiciary/khatri062304.htm (Link no longer operational)
(Khatri)
http://www.house.gov/judiciary/zulkie062304.pdf (Link no longer operational)
(Zulkie)
http://www.house.gov/judiciary/stern062304.pdf (Link no longer operational)
(Stern) Also, in mid-June, the 2004 Annual Report of the USCIS Ombudsman was submitted to Congress. We have posted this report online at
https://www.shusterman.com/pdf/ombud62104.pdf
We encourage our readers to view the WebCasts of the Congressional hearings, to read the Ombudsman's report and the testimony of the witnesses. Many excellent ideas for reducing the backlog are discussed.
To give the backlog reduction issue some historical perspective, I submit the following personal anecdote: In the late 1970s, when I served as a General Attorney (Nationality) for the INS, the backlog for naturalization interviews exceeded three years, and each applicant was required to bring in two character witnesses to testify on his behalf. Because of the long backlogs, at least half of the applicants had changed addresses and did not receive an interview notice. Therefore, each of the attorneys had very few interviews, and the backlogs continued to grow. In order to decrease the backlog, the government hired more attorneys, and then turned the interviews over to non-attorneys. The law was changed to eliminate the witness requirement (which was useless since witnesses never said anything negative about the applicants) which enabled examiners to interview more applicants. Eventually, the backlog was reduced to under one year. All of this could have been accomplished back in the 1970s except for outdated laws and bureaucratic inertia.
In 2000, as part of AC-21, a law was enacted to reduce backlogs on permanent residence applications to 180 days, and temporary visa applications to 30 days.
The events of September 11, 2001, and the resulting security checks, caused the backlogs to balloon. However, it is time that the agency stopped blaming ever- increasing processing times solely on the need for security checks. The internal process for evaluating examiners has created a snowstorm of RFEs which further delayed the application process. And what AILA has dubbed the "Culture of No" within the agency has further delayed the process. Why is it that, in 2000, the California Service Center approved almost 90% of all I-140s while today there are more denials than approvals? Has there been an increase in fraud and meritless petitions? We doubt it. When employers who have employed foreign-born workers for years, and who have received hundreds of I-140 petition approvals for their employees are now deluged with "ability to pay" RFEs, there is a problem in the system which won't be cured simply by raising filing fees or by technological fixes.
When it comes to premium processing, why is it that despite security checks, lack of personnel and all of the usual excuses, the USCIS always manages to process the petition/application within the 15-day timeframe?
USCIS Commissioner Aguirre would do well to meet with the Directors of the Service Centers, and start the meeting by declaring that "The problem is not in our stars, but in ourselves."
Only when the leaders of USCIS accept this basic truth can we expect that immigration backlogs will be reduced significantly. A good start would be to immediately increase the validity period of EADs and Advance Paroles, to take a hard look at the validity of some of the denials and RFEs and to restore communication between the Service Centers, the public and the private bar.
5. Immigration Trivia Quiz: All the World's a Stage
Quiz Removed
6. Guantanamo Prisoners Will Have Day in Court
The Writ of Habeas Corpus grew out of English common law around the time that the Magna Carta was signed by King John in 1215 and is explicitly recognized both by the Constitution and by statute (8 U.S.C. 2241). Habeas Corpus allows persons to challenge the legality of their detention by the Executive in Court. Without the "Great Writ", the President could place any U.S. citizen or alien in prison and "throw away the key." For the past two years, many people have wondered aloud whether U.S. Courts were going to roll over and play dead in the face of the assertion of virtually unchecked Executive authority after the September 11th attacks.
However, on June 28, the Supreme Court of the United States, in Rasul vs. Bush, issued a strong rebuke to the Executive when it held that the President does not have the authority to detain aliens at Guantanamo Bay, Cuba without permitting them to challenge the legality of their detention in Federal Court. (The Padilla and Hamdi cases, also decided by the Supreme Court on the same day, involve the rights of U.S. citizen detainees and, therefore, are not discussed in this article.)
It is noteworthy that the majority opinion in Rasul quotes Justice Jackson's dissent in the infamous immigration case Shaughnessy v. United States ex rel. Mezei, 345 U.S. 206, 218-219 (1953): "Executive imprisonment has been considered oppressive and lawless since (King) John, at Runnymede, pledged that no free man should be imprisoned, dispossessed, outlawed, or exiled save by the judgment of his peers or by the law of the land. The judges of England developed the writ of habeas corpus largely to preserve these immunities from executive restraint."
This quote may undermine the continuing authority of Mezei, a case which has severely restricted the rights of non-citizens deemed not to be in the U.S. Persons who wish to learn more about the Mezei case may do so by visiting
http://internet.ggu.edu/university_library/if/Mezei.html (Link is no longer operational.)
Since the United States sent troops into Afghanistan in 2002, our government has held 640 non-Americans captured during that conflict in detention at the naval base in Guantanamo Bay, Cuba. These detainees have been held against their will for over two years. No charges have been brought against them. They have been denied the right to consult with lawyers as well as access to U.S. courts where they could challenge the government's authority to jail them indefinitely.
Lawyers for two Australian and 12 Kuwaiti citizens challenged their detention in the U.S. District Court in Washington, D.C. However, the Court held that since Guantanamo Bay was not within the United States, the prisoners had no right to challenge their detention in the Federal Courts. The Court relied primarily on the case of Johnson v. Eisentrager, 339 U.S. 763 (1950) in which the Supreme Court refused to allow German prisoners detained in Germany who had been tried and convicted of war crimes by a military tribunal to seek relief in U.S. courts via a Writ of Habeas Corpus. The Court of Appeals affirmed the District Court's holding, and the detainees appealed to the Supreme Court.
The Supreme Court distinguished the facts of this case from those in Eisentrager: "They (the Guantanamo detainees) are not nationals of countries at war with the United States, and they deny that they have engaged in or plotted acts of aggression against the United States; they have never been afforded access to any tribunal, much less charged with and convicted of wrongdoing; and for more than two years they have been imprisoned in territory over which the United States exercises exclusive jurisdiction and control."
The Court also found that it was noteworthy that the Bush Administration "concede(s) that the habeas statute would create federal-court jurisdiction over the claims of an American citizen held at the base… Considering that the statute draws no distinction between Americans and aliens held in federal custody, there is little reason to think that Congress intended the geographical coverage of the statute to vary depending on the detainee's citizenship. Aliens held at the base, no less than American citizens, are entitled to invoke the federal courts' authority under section 2241 (habeas corpus)."
The Court held that the Federal Courts "have jurisdiction to determine the legality of the Executive's potentially indefinite detention of individuals who claim to be wholly innocent of wrongdoing." This holding reaffirms the fact that the Judiciary is a co-equal branch of government along with the Executive and the Legislative.
We link to the complete text of Rasul v. Bush from our "Deportation" page at
https://www.shusterman.com/deportationdefense.
Bear in mind that Rasul v. Bush only decides the matter of jurisdiction, not the merits of any of the habeas petitions. One would expect that the detainees will carefully choose the jurisdictions where they will petition for Writs of Habeas Corpus. Not so fast! We understand that the Administration is now considering moving the Guantanamo detainees to the U.S., probably to a conservative jurisdiction possibly to Leavenworth, Kansas or to South Carolina in order to reduce their chances of obtaining relief via the Great Writ.
7. Immigration Issues at About.com: Web Site Make Over
The Immigration Issues site at About.com has a brand new look and structure, a nice improvement over a number of designs that have been in place since the site was launched five years ago this month.
About.com is a network of over 400 topic sites on everything from home cooking to arthritis, and European travel to investing. Each site has a guide managing it. The Immigration Issues site at
http://immigration.knowitallmall.com (Link no longer operational)
is run by journalists Peter and Jennifer Wipf, who have themselves been through the process of applying for Peter's permanent residence and citizenship.
Visitors to the site include aspiring immigrants and visa applicants, their sponsors, attorneys, and students of immigration studies.
The Immigration Issues site includes articles, FAQ's, fact sheets, commentary and other resources. A blog on the front page, updated several times per week, includes interesting news tidbits and commentary. A recent entry, at
http://immigration.knowitallmall.com/b/a/2004_07_02.htm (Link no longer operational)
provides links to detailed pages on all immigration election issues, each with background, arguments for and against, and Bush and Kerry views. We have not found another immigration-election resource this comprehensive.
The new structure offers 15 links to categories of "articles and resources," from which visitors can drill down to the specific topics they are looking for. The previous organization made it slightly harder to quickly find information on a specific topic, because one was less sure which category to click on. The new design is less cluttered and more professional. An area called "Essentials" leads new visitors to some of the first things they will need, such as Visa FAQ's.
One negative on the site is the "Immigration Offers" on the left-hand side under the "Essentials." These "offers" are advertisements in disguise, and because the Wipfs do not control their content, they sometimes contain ads for things like green card lottery services that unofficially try to disguise themselves as government agencies. However, one can easily ignore these "offers" and still use all the quality original content on the site.
Editor's Note: Other immigration-related web sites which have undergone recent makeovers include the State Department's Bureau of Consular Affairs which we link to from our "Department of State" webpage at
https://www.shusterman.com/departmentofstateusimmigration.html
the advocacy-related National Immigration Forum which we link to from our "Immigration Organizations" page at
https://www.shusterman.com/immigrationorganizations.html#1
and the Center for Human Rights and Constitutional Law which we link to from our "Amnesty" page at
https://www.shusterman.com/amnestyusimmigration.html
8. Schedule of Upcoming Immigration Law Seminars
September 30 – October 2
New York City, New York
AILA Global Immigration Summit
My topic will be "Global Competition for Doctors and Nurses."
October 25-26
San Francisco, California
Practising Law Institute
37th Annual Immigration and Naturalization Institute
My Topic will be "Current Issues in Naturalization and Citizenship."
November 4-5
Scottsdale, Arizona
The American Organization of Nurse Executives (AONE)
"Getting It Right: Foreign Educated Nurse Recruitment"- I am honored to have been selected to be the keynote speaker of the conference.
9. Chat Schedule, Transcripts, Audios & Videos
Deleted
10. Winner of the June 2004 Immigration Trivia Quiz
Within minutes after we e-mailed the June 2004 issue of our newsletter to subscribers, we received the first of many correct answers to the quiz:
Movie: A Day Without a Mexican
Director: Sergio Arau
What does it have to do with immigration? It's a movie about the day that the Mexicans disappeared from California. The economic, political and social implications of this disaster threaten the Golden State's way of life. The realization that what has disappeared is the very thing that keeps the "California Dream" running – cooks, gardeners, policemen, nannies, doctors, farm and construction workers, entertainers, athletes, as well as the largest growing market of consumers – has turned Latinos and their return into the number one priority in the State. Many of these Mexicans are undocumented, and those that aren't are mostly immigrants.
I am a 23-year-old claims processor for the #1 auto insurer in the US. I live in Bloomington, Illinois with my husband, Juan Carlos, an immigrant from Mexico. I love music, cooking, and spending time with my husband. I haven't seen this movie yet, but just read an article on it yesterday. I have been a subscriber for about a year now, and I use your newsletter and web site to stay on top of the immigration issues that may apply to my husband and our friends.
Thanks! :)
Sarah Montoya
July 19, 2004
Carl Shusterman
Certified Specialist in Immigration Law, State Bar of California
Former U.S. Immigration & Naturalization Service Trial Attorney (1976-82)
Board of Governors, American Immigration Lawyers Association (1988-97)
Phone: (213) 623-4592 Fax: (213) 623-3720
Law Offices of Carl Shusterman, 600 Wilshire Blvd., Suite 1550
Los Angeles, California 90017
"The very core of liberty secured by our Anglo-Saxon system of separated powers has been freedom from indefinite imprisonment at the will of the executive."
– Justice Antonin Scalia
Newsletter US Immigration Update July 2004 – Quick Links
About Us
Back Issues of Our Newsletter
Citizenship
Client Testimonials
Forms Download
Green Cards
Job Search
PERM
Processing Times
Schedule a Legal Consultation
Subscribe to Our Newsletter
Success Stories
Temporary Visas
Visa Bulletin