Volume Five, Number Twelve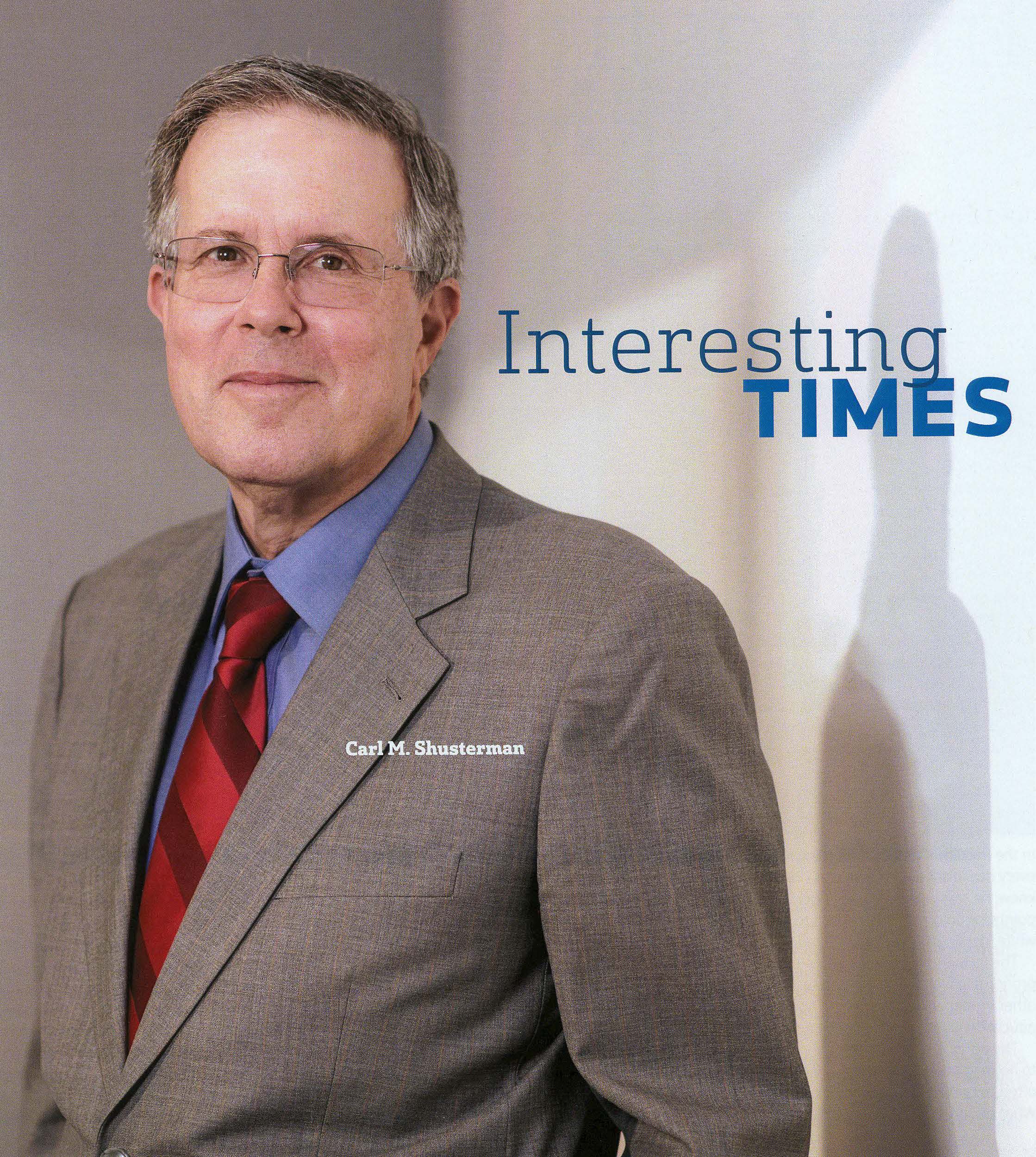 SHUSTERMAN'S IMMIGRATION UPDATE is the Web's most popular e-mail newsletter regarding U.S. immigration laws and procedures with over 40,000 subscribers located in more than 150 countries. It is written by a former INS Trial Attorney (1976-82) with over 30 years of experience practicing immigration law.
Published by the Law Offices of Carl Shusterman, 600 Wilshire Blvd, Suite 1550, Los Angeles, California, 90017. Phone: (213) 623-4592 x0.
Subscribe to our E-Mail Newsletter, join the conversation on our Immigration Facebook Page, follow our Blog Posts and subscribe to our "How-To" Immigration Videos.
Client Reviews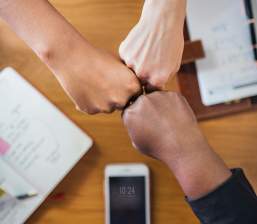 Great Work!
"We are very pleased by the services we get from the Law Offices of Carl Shusterman. Our experience in the past year with all our H1B renewals has been amazing, and we've obtained great results."
- KRG Technologies, Valencia, California
Read More Reviews
Zoom Consultations Available!
Newsletter US Immigration Update December 2000
TABLE OF CONTENTS:
1. January 2001 State Department Visa Bulletin
2. Immigration Government Processing Times
3. Legislative Round-Up: Will The Lame-Duck Congress Lay an Egg?
4. INS Issues Year End Statistical Report (Fiscal year 2000)
5. Immigration Trivia Quiz: The Least Dangerous Branch?
6. Asylum: INS Proposes Rules On Gender-Based Applications
7. Late Amnesty: 9th Circuit Issues Ruling iIn CAA vs. Reno
8. Private Bill: Against All Odds- Guy Taylor Granted Green Card
9. Chat Schedule, Transcripts, Audios & LegalElite
10. Answers to November's Immigration Trivia Quiz
NEWS FLASHES:
Asylum – It was a busy month for asylum matters. The group Human Rights Watch, issued its World Report for 2001. The INS issued final asylum regulations which amend current regulations regarding (1) establishment of past persecution; (2) avoiding persecution by relocating within the applicant's native country; and (3) factors to beconsidered in determining whether a Request for Asylum should be granted in the exercise of discretion. These regulations will be effective as of January 5, 2001. The INS also proposed new asylum regulations (See Topic #6 below.) which would make it easier for women to win claims alleging persecution based on gender and domestic violence. Comments on the proposed regulations are due by January 22, 2001.The HRW Report, and both the final and proposed regulations, may be accessed at
H-1B Fee Increase –  Employers who wish to avoid the new $1,000 fee should make sure that their H-1B petitions are filed with the appropriate INS Service Center by Friday, December 15. (The actual date of the fee increase falls on December 17, a Sunday.) The INS considers the filing date to be the date that the petition arrives at the Service Center. While sending the petition to the appropriate P.O. Box may do the trick, the smart money says use a courier service, and select an a.m. delivery.
Temporary Protected Status (TPS) – TPS for certain nationals of Somalia has been extended for one year until September 17, 2001. The re-registration period ends on December 20, 2000. For further information, see

https://www.shusterman.com/asylumusimmigration/

and scroll down to "Temporary Protected Status".

Web Site Makeover – Since our last newsletter, our web site has received a bit of a makeover. If you are using Internet Explorer, you will see our "hover" feature – each of our blue links turns red when you place your cursor over them. Our homepage has had a little augmentation surgery, six pull-down menus, some with submenus leading to our most popular pages. Even those of you who don't use IE as your browser can take advantage of the search engine on our left frame. And we have added a couple of animated red arrows to remind you of our Alphabetical Site Index. Just trying to make it easier for you to find what you need!
1. January 2001 State Department Visa Bulletin
On December 11, we posted the January 2001 Visa Bulletin (partial list) before the State Department posted the dates on their web site.
For the Family categories, the movement of priority dates slowed to between one and two weeks, with worldwide first preference (unmarried sons and daughters of U.S. citizens) marking time for the second month in a row. India 4th (brothers and sisters of U.S. citizens) advanced two weeks. Some FB numbers are currently unavailable. They will be posted on our web site soon.
On the Employment side, only the worldwide and Indian numbers are available. We hope to post the complete January 2001 Visa Bulletin online within the next 24 hours. With the exception of unskilled workers, all worldwide EB numbers remain current (no backlog). The Indian EB-2 and EB-3 numbers moved slowly, one week and two weeks, respectively. Because of the "recapture" provisions of the new H-1B law, we expect that within six to twelve months, the backlogs in the EB-2 and EB-3 categories will disappear. The priority date for unskilled workers advanced three months to August 1, 1996.
The January Visa Numbers can be found at
https://www.shusterman.com/statedepartmentvisabulletin/
For an explanation of what the categories, dates and symbols listed below mean, see
https://www.shusterman.com/greencardsthroughrelatives.html
and
https://www.shusterman.com/greencardsthroughemployment/
Check the State Department's official version to see complete information about the movement of family, employment and lottery numbers, at
http://travel.state.gov/visa_bulletin.html (Link is no longer operational.)
2. Immigration Government Processing Times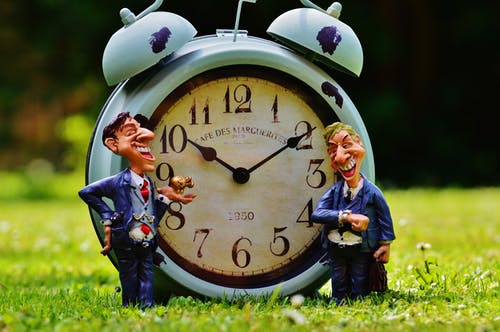 We link to the most recent immigration waiting times for each of the four USCIS Service Centers, the National Benefits Center and the Administrative Appeals Office. We also link to the processing times of all of the 83 USCIS District Offices and Sub-offices. We link to the Labor Department's page entitled "Processing dates for labor certification applications". Finally, we link to the State Department's "Visa Wait Times" page.
3. Legislative Round-Up: Will The Lame-Duck Congress Lay An Egg?
Congress and the White House continue to talk and talk about immigration amendments to the appropriations bill for the Departments of Commerce, Justice and State, but as of today, a final compromise has not been crafted.
We hear that it is likely that the registry date will be advanced to January 1, 1986, and that §245(I) may be reinstated. It's also possible that relief will be provided to late amnesty filers who are able to prove up their cases, and to spouses and children of permanent residents with pending petitions.
What's holding up the compromise? NACARA parity. A Republican-controlled Congress passed NACARA and the bill was signed by a Democratic President. NACARA provided benefits on a country-specific basis. Cubans and Nicaraguans were given a blanket amnesty. Other nationalities received benefits as well, but far short of a blanket amnesty.
This year, the Administration and Democrats in Congress are demanding that Salvadorans, Guatemalans, Hondurans and Haitians also be given amnesty. Republicans in Congress are firm in their opposition. Why? Because they are against a "blanket amnesty".
However, both parties are poised to pass legislation which would grant a "blanket amnesty" to up to one million farm workers.
As my late immigrant grandmother used to say, "Go figure?"
We promise to keep you updated on all important legislative developments.
4. INS Issues Year End Statistical Report (Fiscal Year 2000)
The INS released it's annual statistical report for the year which ended on September 30, 2000. The sheer volume of individuals who come into contact with the INS is staggering, as is the increasing number of petitions and applications submitted to the agency. Here is a summary of the report:
A. Inspections
Over 500 million persons were inspected coming into the U.S. in fiscal year 2000, a 2% increase over the previous year. Over 80% of these persons arrived by land while only 15% arrived by air. The percentage of persons found inadmissible rose by 12% to over 875,000.
B. Southwest Border Apprehensions
The number of persons apprehended by Border Patrol Agents along the Mexican border decreased slightly, but still exceeded 1.6 million, a 7% increase from the previous year and the highest number in U.S. history. Roughly 99% of apprehended individuals were voluntarily returned to their own countries without a hearing before an Immigration Judge. Apparently, almost all the apprehended individuals were Mexican nationals although the number of Central Americans apprehended rose dramatically from less than 21,000 to over 29,000.
C. Immigration Benefits
The number of applications for immigration benefits increased from just over 4.5 million to almost 5.5 million. On a monthly basis, the increase was even more pronounced as receipts increased 43% between September 1999 and September 2000.
D. Naturalization Benefits
INS was able to meet it's goals in processing naturalization applications. See
https://www.shusterman.com/uscitizenshipandimmigrationservices.html
and scroll down to "General" and then to "News Release: INS Achieves 2-Year Naturalization Program Goals (11-15-00)".
The number of pending applications fell more than 40% from 1.3 million to 800,000. This occurred because the number of receipt of new applications for naturalization were off over 40% as well.
E. Removals
Although the numbers are preliminary, the total number of persons removed from the U.S. remained essentially unchanged between fiscal years 1999 and 2000. The percentage of noncriminals removed exceeded the percentage of criminals removed, 60% to 40%.
F. Investigations
Of the four types of investigations (criminal alien, fraud, employer and smuggling), criminal alien cases continued to account for over 90% of the total. INS emphasized smuggling investigations (up 17%) and de-emphasized employer sanctions investigations (down 34%).
G. Asylum
The number of Requests for Asylum increased 16% during the past year. The number of approvals increased 24% while the number referred to Immigration Judges deceased 13%. The total number of pending Requests for Asylum fell 4% from 342,000 to just under 329,000. During September 2000, nationals from the PRC, Colombia and Haiti submitted the most Requests for Asylum. For more, see
https://www.shusterman.com/uscitizenshipandimmigrationservices.html
and scroll down to "General", and then to "INS September FY2000 Year End Statistical Report".
5. Immigration Trivia Quiz: The Least Dangerous Branch?
Quiz Removed
6. Asylum: INS Proposes Rules On Gender-Based Applications
Rodi Alvarado left her native Guatemala with her two young children and applied for asylum in the U.S. Her husband had repeatedly beaten and raped her, and had threatened to mutilate or kill her. She called the police on various occasions, but they were unable to protect her.
Since immigration laws allow a person who has a well-founded fear of persecution either by the government or by a person or group who the government is unable or unwilling to control, the Immigration Judge granted her Request for Asylum. The INS appealed the Judge's decision to the Board of Immigration Appeals (BIA). The BIA, while acknowledging that "we struggle to describe how deplorable we find the husband's conduct to have been", reversed the Judge's decision and denied her Request for Asylum. Why?
Because the law also states that the persecution must have occurred because of the victim's (1) political opinion, (2) religious beliefs, (3) race, (4) nationality, or (5) membership in a particular social group. Ms. Alvarado claimed that the persecution occurred because she was a member of a group defined as "Guatemalan women who have been involved intimately with Guatemalan male companions, who believe that women are to live under male domination".
The BIA held that this did not meet the legal definition of a "social group", and that her husband did not persecute other members of this group, only his wife.
In response to such extreme instances of domestic violence and other gender-based persecution, on December 7, 2000, the INS proposed amendments to its asylum regulations which recognize that under some circumstances, domestic violence may enable a person to qualify for asylum.
In a list of questions and answers issued by the INS, the agency answers the question, "What does the proposed rule do?" with the following answer:
The rule proposes an analytical framework within which gender-related and other new kinds of claims should be considered. It states generally applicable principles to provide additional guidance on the definitions of "persecution" and "membership in a particular social group," as well as guidance on what it means for persecution to be "on account of" a protected characteristic. The rule was developed with an awareness of the circumstances surrounding persecution against women and recognizes that domestic violence is not only a private matter and may, under certain circumstances, qualify the victim for a grant of asylum.
INS spokesman, Bill Strassberger stated, "This recognizes that domestic violence is not a private issue; it's a public issue. Although domestic violence is a more personal, one-on-one type of persecution, it is still persecution."
Anti-immigrant groups claim that the new regulations threaten to turn hearings before Immigration Judges into a "divorce court".
However, according to Stephen Knight of the Center for Gender & Refugee Studies, "The new social group criteria from that case (of Ms. Alvarado) become factors to be considered rather than mandatory legal barriers, and there is very helpful language in the discussion section relating to the domestic violence dynamic and other relevant issues. Their issuance is a tribute to the tremendous national advocacy effort by immigration and human rights advocates and domestic violence groups".
Comments on the proposed regulations must be submitted to the INS on or before January 22, 2001. The complete text of the regulations can be found at
https://www.shusterman.com/589-gender.html (Link is no longer operational.)
Both the INS list of questions and answers and the INS news release may be accessed by clicking on
https://www.shusterman.com/asylumusimmigration/
and looking under the "Asylum And Refugee Information" for "INS Q and A's on Proposed Rule on Gender-Based Asylum Claims" and "INS News Release: Proposed Rule on Gender-Based Asylum Claims".
7. Late Amnesty: 9th Circuit Issues Ruling In CSS vs. Reno
The CSS lawsuit has a long history going back to the Immigration Relief and Control Act of 1986 (IRCA). IRCA provided for a legalization ("amnesty") program for certain persons who had resided in the U.S. continuously and unlawfully since prior to 1982.
The law defined "continuously" to allow for "brief, casual and innocent absences" from the U.S. between January 1, 1982 and the date of IRCA's passage on November 6, 1986. The INS, however, held that in order for an absence to qualify as "brief, casual and innocent", prior authorization from the agency was required. In November 1986, the Catholic Social Services (CSS) class action lawsuit was filed to challenge INS's interpretation of the law.
A District Court ruled in favor of the plaintiffs in 1988. A Federal Appeals Court affirmed this decision in 1992. However, the Supreme Court remanded the case in 1993 for the lower courts to further develop the record.
The District Court again ruled in favor of the plaintiffs, and the government appealed. While the appeal was pending, the Congress passed the Illegal Immigration Reform and Immigrant Responsibility Act of 1996 (IIRIRA). Section 377 of IIRIRA provides as follows, in reference to the "late amnesty" cases:
Notwithstanding any other provision of law, no court shall have jurisdiction of any cause of action or claim by or on behalf of any person asserting an interest under this section unless such person in fact filed an application under this section within the period specified by subsection (a)(1), or attempted to file a complete application and application fee with an authorized legalization officer of the Service but had the application and fee refused by that officer.
Section 377 severely limited the jurisdiction of the Federal Courts to rule on late amnesty cases. In 1998, a 3-judge panel of the Ninth Circuit upheld the constitutionality of section 377 in the face of separation of powers and due process challenges to the statute. Based on this decision, the District Court dismissed the CSS lawsuit without prejudice.
However, on April 7, 1998, a new CSS lawsuit (CSS II) was filed in federal court. Although the District Court issued an injunction in favor of the plaintiffs, the Appeals Courts dismissed the new class action in 1999 under a six-year statute of limitations for lawsuits filed against the government.
Now, in a major victory for immigrants, the U.S. Court of Appeals for the Ninth Circuit, sitting en banc, ruled for the plaintiffs.
On November 21, 2000 the Court held by a 7 to 4 vote that
A. The statute of limitations was tolled by the previous lawsuit, and the case may proceed as a class action;
B. The District Court acted within its discretion in issuing a preliminary injunction which allows the class members to challenge the INS' advance parole policy; and
C. The District Court erred in concluding that it could not issue an injunction to permit class members to challenge section 377 on equal protection grounds.
The Court concluded that "we think it best for the district court to address the equal protection challenge to §377 as an initial matter, and to grant or deny injunctive relief as appropriate subject to appellate review by this court."
At a press conference the day after the court's ruling, the chief counsel for the plaintiffs, Peter Schey stated
This decision will require the INS to issue tens of thousands of temporary work permits to class members nationwide, and may lead to several hundred thousand class members having their applications for legalization adjudicated after fighting for that result for over 10 years. This decision also reaffirms that there is a constitutional right of access to the courts…
The complete text of the Court's decision is available at
https://www.shusterman.com/cssreno2000.html
The press release may be accessed at
https://www.shusterman.com/amnestylawsuitvictory
For additional information regarding the late amnesty cases, see
https://www.shusterman.com/amnestyusimmigration.html
under "Late Amnesty Cases".
8. Private Bill: Against All Odds – Guy Taylor Granted Green Card
President Clinton signed a dozen private immigration bills in November. One of them was a bill to grant our client Guy Taylor permanent residence in the U.S.
Reading about Guy's incredible story may be beneficial to other persons seeking permanent residence as well as to other immigration attorneys.
I first met Guy and his grandmother Oleta Hansen in the summer of 1996. Guy was a shy 16-year-old Canadian kid who had just become a orphan when his mother died of a drug overdose. His father had died before his birth, and his entire remaining family lived in the U.S. In fact, Guy had spent half of his life living and going to public schools in Southern California.
When Guy called his grandmother in California to tell him that his mother had died, she immediately flew to Vancouver. Not knowing what U.S. immigration laws required, she went to court where a Canadian judge awarded her guardianship of her grandson. However, when she presented the guardianship papers to an INS inspector at the airport, he scheduled Guy for a deferred inspection in Los Angeles.
I accompanied the family to the INS district office where Guy was issued a one-year humanitarian parole. Little did we realize that we would have to renew the parole twice before Guy could obtain permanent residence in the U.S. At Guy's request, he was also issued a work permit so that he could help pay his grandparents back for all they were doing for him.
The INS officers in Los Angeles suggested to Guy and his family that he apply for "derivative citizenship" since his grandmother was a U.S. citizen. However, since I had worked as a Citizenship Attorney for INS in Los Angeles in the late 1970's, it was painfully clear to me that Guy did not meet the requirements for derivative citizenship.
Neither was he eligible for permanent residence through adoption. In order to qualify, the adoption would have had to occur prior to his 16th birthday.
The family's friends and relatives all had suggestions. I learned that Oleta had a touch of Choctaw blood. The Choctaws issued Guy a card which certified that he was a member of the Choctaw Nation. However, our research told us that Guy would have to have at least 50% Choctaw blood to qualify as a U.S. citizen.
In my opinion, Guy's best chance was to apply to be deemed a "dependent" of the juvenile court. This status would enable him to become a permanent resident as a "special immigrant". The Department of Children Services in Los Angeles assured us that Guy would qualify. However, since Guy lived with his grandparents in neighboring Orange County, the Department of Children Services in that county would have to take Guy's case to court.
We contacted the Department of Children's Services in Orange County to seek their assistance. A department head informed us that since Guy was not abused and was living with his grandparents, he could not be considered as "abandoned". We explained his situation in detail, but to no avail.
In desperation, we contacted Senator Dianne Feinstein (D-CA). After a sternly-worded letter from her office, we received a phone call from Orange County's Department of Children's Services. We were informed that the first supervisor that we had spoken with was mistaken. Guy was indeed "abandoned", and the County Counsel would obtain an order from a "referee" declaring Guy to be a "dependent" of the Juvenile Court. No attorney from our office needed to appear. The court order would be obtained and mailed to us within 48 hours.
A couple of days later, I received a phone call from the County Counsel's office. The referee had ruled that Guy was living happily with his grandparents and, therefore, was not abandoned. Guy and his grandparents never even got the chance to speak at the hearing. All they could do was file an appeal, an appeal which might not be decided for years!
We needed to call attention to Guy's plight so we held a press conference. Newspapers, radio and television stations in California and Canada covered the story. After the stories ran, we received strong support from the public. The prevailing attitude was disbelief. Why did the laws make it so difficult for an orphaned child with no family outside the U.S. to live with his grandparents? Mike Downey, a columnist for the Los Angeles Times, wrote a column about Guy. Mike asked me to keep in touch with him about Guy's case.
Eventually, all the hoopla came to an end. Still, no resolution was in sight. We decided that the only way Guy could remain in the U.S. was by means of a private immigration bill granting him permanent residence. We knew that this was a long shot. During the past two-year congressional session, less than half a dozen private immigration bills were enacted into law. Nevertheless, we decided to give it a try.
Guy's grandmother and her friends gathered more than 1,000 signatures on a petition requesting that their local congressman introduce a private bill on Guy's behalf. Armed with these petitions, she and Guy met with their congressman. The congressman asked Guy what he planned to do if he were granted permanent residence. Guy explained to him that he wanted to enlist in the U.S. Army. The congressman suggested that he join the Canadian Army. The meeting went downhill from there.
Sobbing, Guy's grandmother called me and told me that the congressman had refused to sponsor a bill to help Guy. "He even asked Guy if he had any tattoos!", she cried. I told her that even though this was a setback, it was not the end of the road, not by a long shot. I spoke with Mike Downey at the Times. Mike wrote a terrific follow-up column about Guy entitled "One Last Hope For A Teenager Who Desires A Break". This column came to the attention of Senator Feinstein, and when Congress convened on January 24, 2000, our prayers were answered. Just after a bill on behalf of Elian Gonzalez (S.1999) was introduced, Senator Feinstein introduced S.2000, a bill to grant Guy Taylor a green card. Along with S.2000, Sen. Feinstein introduced Mike Downey's column into the Congressional record.
The text of S.2000 is available at
https://www.shusterman.com/privateimmigrationbillforguytaylor.html
Mike Downey's column is at
https://www.shusterman.com/guy-taylor-congressional-record-2000/
It would take me another couple more pages to tell you about the tortured path that this legislation took in the Congress. Suffice to say that all's well that ends well. S.2000 was passed by the Senate in September, and by the House of Representatives in October.
On November 22, President Clinton signed S.2000 into law.
We held one last press conference, mostly to thank Senator Feinstein, the press and the American people for supporting Guy throughout this 2 year period. We were all smiles. see
https://www.shusterman.com/canadianorphangetsgreencard.html
It was a day that we all dream about.
9. Chat Schedule, Transcripts, Audios & LegalElite
Deleted
10. Answers To November's Immigration Trivia Quiz
Quiz Removed
November's Immigration Trivia Quiz was answered in by Ugur Dundar:
A. The EB-3 priority date for persons born in India according to the December 2000 Visa Bulletin
March 8, 1997
B. The processing time for an H-1B extension of stay at INS's California Service Center according to the latest Just-In-Time Report;
September 10, 1999
C. The name of the most lenient Immigration Judge in the U.S. in granting Requests for Asylum;
Judge Lisa Dornell (Baltimore)
D. The names and countries of birth of two men currently held in indefinite detention whose cases will be heard by the Supreme Court this session;
Kestutis Zadvydas (Germany) and Kim Ho Ma (Cambodia)
E. The date on which President Clinton signed the "Child Citizenship Act of 2000" into law;
October 30, 2000
F. Save (or resave) our homepage ( https://www.shusterman.com) as one of your favorites/bookmarks. Identify the symbol to the left of the URL;
U.S. Flag (cute technique, by the way)
G. The dates for our discussion of the new H-1B law on legalelite.com
At the end of this month (November 27 – December 4) When I informed Mr. Dundar that he was the winner, I received the following response:
Dear Mr. Shusterman;
I work as an IT Consultant for a company called "OSI Consulting", in Costa Mesa, California. I came to U.S. in 1997 with an F-1 visa, in order to get my Master's Degree (MBA) and currently I have an H-1B. My employer applied for a Green Card on May 2000 on my behalf. I am a citizen of Turkey and I was born there.
I am a subscriber to your newsletter for 1 year and I use it to get he latest info on H-1B and Green Card processing, new laws, procedures, etc. I find your newsletter an invaluable source for all immigration-related subjects and I trust the contents of it as it is written by an attorney. I have recommended several friends of mine to subscribe to your newsletter.
Also I use your website as a portal for all immigration-related info.
I am looking forward to have that 30-minutes conversation with you as I trust in your solid knowledge about immigration laws. Thanks again for this opportunity,
Ugur Dundar
Carl Shusterman
Certified Specialist in Immigration Law, State Bar of California
Former U.S. Immigration & Naturalization Service Attorney (1976-82)
Board of Governors, American Immigration Lawyers Association (1988-97)
Phone: (213) 623-4592 Fax: (213) 623-3720
Law Offices of Carl Shusterman, 600 Wilshire Blvd., Suite 1550
Los Angeles, California 90017
Newsletter US Immigration Update December 2000 – Quick Links
About Us
Back Issues of Our Newsletter
Citizenship
Client Testimonials
Forms Download
Green Cards
Job Search
PERM
Processing Times
Schedule a Legal Consultation
Subscribe to Our Newsletter
Success Stories
Temporary Visas
Visa Bulletin
December 11, 2000