by Mike Downey, Los Angeles Times:
The calls and letters came in regularly for a while.
`So what became of Guy Taylor?' `Whatever happened to that poor kid from Orange County they were trying to kick out of the country?' It was a story that amazed people, confused people. How could an orphan be ordered to leave his grandparents in the United States and be required to live where he has no family at all?
Eventually, though, everyone forgot Guy and got on with their own lives. The news crews were gone, because nothing was new. No politician came through for Guy in the nick of time, here in a land where campaign speeches preach family values. No loophole in the law was located. No judge found it in his heart to cite extenuating circumstances for a boy who had done nothing wrong.
Guy Taylor could have a country without a home, but no home without a country.
Client Reviews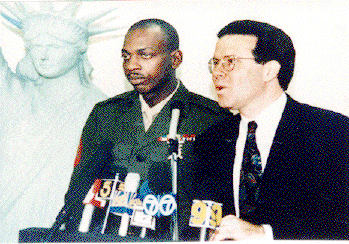 Know Their Job Well And Perform It Flawlessly
"Don't do the mistake we did and try to save few bucks going with nonprofessionals and sole practitioners! It will end up not only costing you much more in the long run, but also putting your status in jeopardy which can have a priceless impact. It is one of the most important steps in your life."
- Sgt. Danny Lightfoot, Los Angeles, California
Read More Reviews
Zoom Consultations Available!
He was born in Canada. He was 16 when his mother died. (The father's identify is unknown.) He celebrated his 17th birthday and high school graduation in Garden Grove, where he came to live with his grandparents. The law said they could be Guy's guardians but not legally adopt him. A judge refused in July to make him a ward of the court, because he was too old.
Unable to establish permanent residence and gain a green card, Guy, who turned 18 a few weeks ago, faces expulsion from the United States.
`What will you do?' he is asked.
`I try not to think about it,' he says.
Actually, it is unfair to say that Guy Taylor has been forgotten by all. Not long ago, for example, a United Parcel Service deliveryman was making his rounds in downtown Los Angeles when he spotted Carl Shusterman.
`Hey, aren't you the lawyer who represented that nice kid they were trying to deport to Canada?' the UPS guy inquired.
`Yes, that's me,' Shusterman said.
`Whatever happened to him?'
Shusterman still hears this question here and there. This case isn't typical of the immigration cases he usually handles. It touched a nerve.
Guy's mother died in Canada from a drug overdose. His grandmother was 17 when she gave birth there. Here's where it gets complicated: To adopt a grandson, the law stipulates she needed to be a U.S. citizen before giving birth (which she was), needed to live in the U.S. for 10 years before giving birth (which she did), but five of those 10 years had to follow her 14th birthday (which they didn't).
The family has tried everything it can think of, including petitions and appeals to politicians, to keep Guy here.
`Show him your Native American card,' Shusterman tells him in his law office.
Guy slides a laminated badge across a conference table. Issued by the U.S. Department of the Interior, Bureau of Indian affairs, it identifies Guy Douglas Taylor as officially being of ` 1/32 nd Choctaw' heritage.
Since exemptions are given to Native Americans in immigration matters, Guy's grandmother, Oleta Hansen, who has some Choctaw blood in her, figured it was worth a try. That's how desperate she and her husband, Charles, are to keep their grandson from being sent away. Unfortunately, it wasn't quite enough Choctaw blood.
The best–perhaps last–chance for Guy could be Sen. Dianne Feinstein, who could introduce a private bill to Congress on the boy's behalf. Her office has been receptive, Shusterman says. And such a bill is not without precedent. Earlier this year, Rep. Bill McCollum (R.-Fla.) proposed one on behalf of Robert Anthony Broley, a 32-year-old felon deported to Canada after serving four years in a Florida prison on 13 counts, including forgery and theft.
Shusterman does not believe it a coincidence that Broley's father is the Republican Party treasurer in McCollum's home district.
`How about a young guy right here,' Shusterman says of the boy by his side, `who's been in no trouble at all?'
So here sits Guy, in need of a holiday miracle.
A temporary visa was extended one last time, to next summer. He takes classes at Cypress College and wants to join the U.S. Army, but can't without a green card.
`He's a good boy who does his schoolwork and his chores,' his grandmother says. `We're all he has left I was born here. My husband was born here. We want our grandson here with us.'
They were with him at lunch Tuesday, when that same UPS driver happened by.
`Remember that nice kid you asked me about?' Shusterman said. `This is him.'
Decades of Immigration Experience Working for You
What Can We Help You With - Videos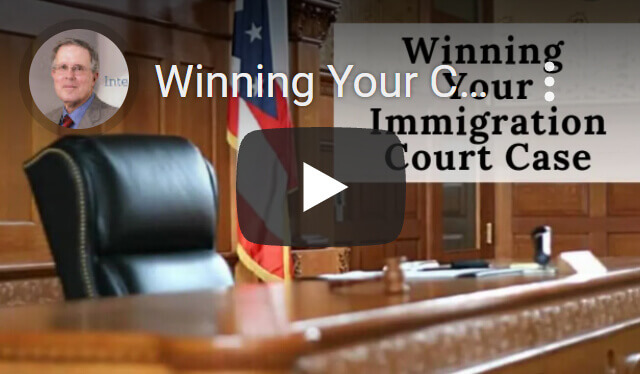 Winning Your Case in Immigration Court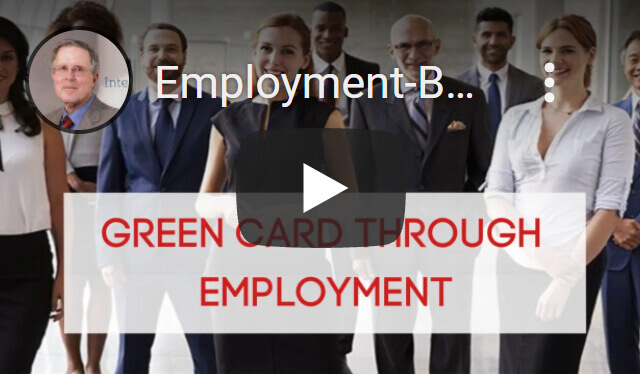 Green Cards through Employment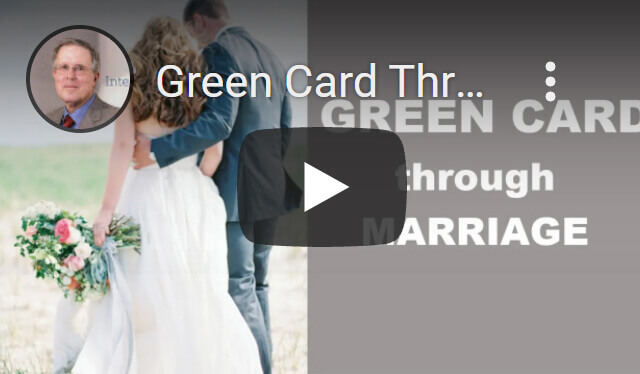 Green Card through Marriage
---
Carl Shusterman
Carl Shusterman served as an INS Trial Attorney (1976-82) before opening a firm specializing exclusively in US immigration law. He is a Certified Specialist in Immigration Law who has testified as an expert witness before the US Senate Immigration Subcommittee. Carl was featured in the February 2018 edition of SuperLawyers Magazine.
---