Volume Nine, Number Four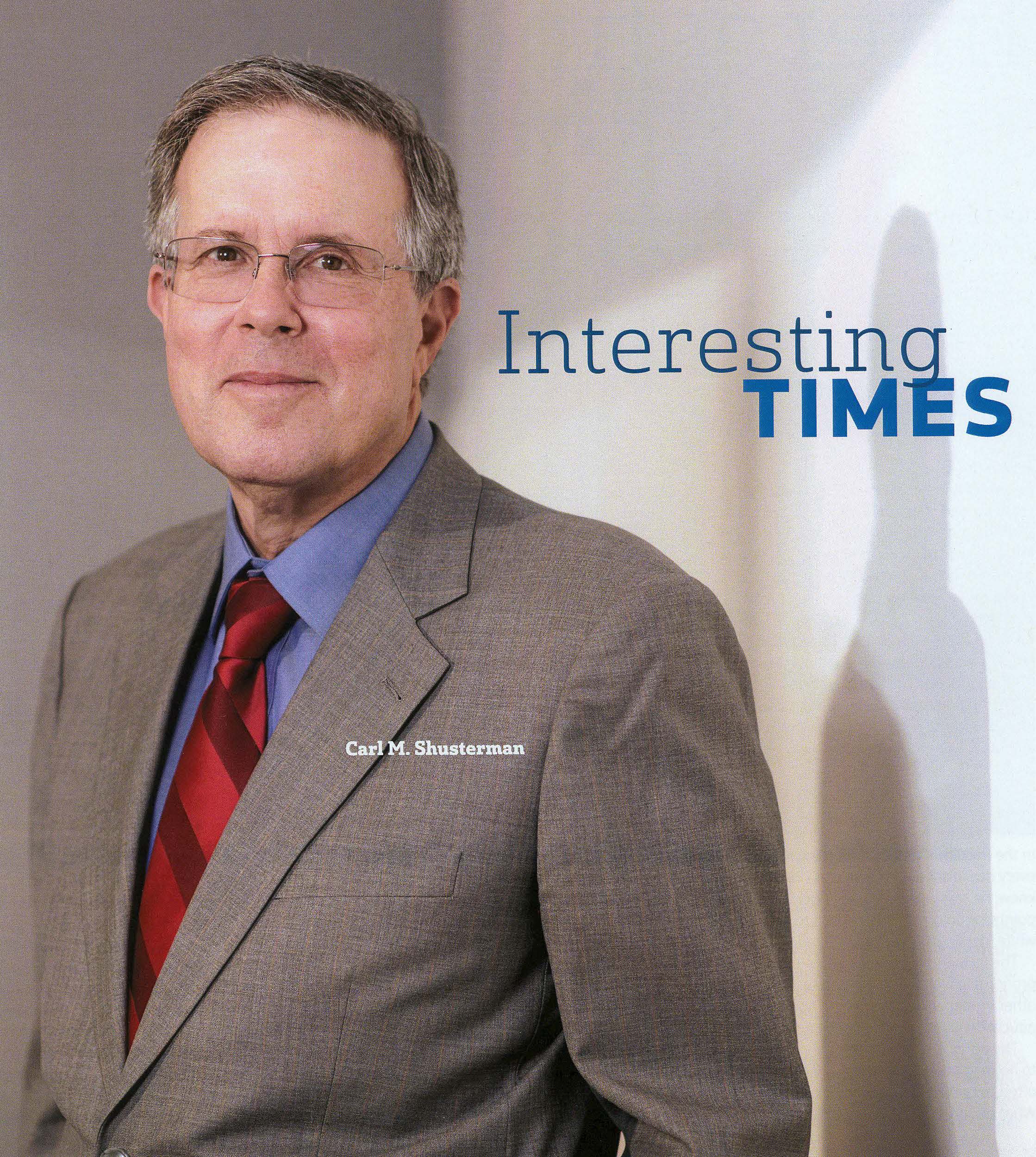 SHUSTERMAN'S IMMIGRATION UPDATE is the Web's most popular e-mail newsletter regarding U.S. immigration laws and procedures with over 40,000 subscribers located in more than 150 countries. It is written by a former INS Trial Attorney (1976-82) with over 30 years of experience practicing immigration law.
Published by the Law Offices of Carl Shusterman, 600 Wilshire Blvd, Suite 1550, Los Angeles, California, 90017. Phone: (213) 623-4592 x0.
Subscribe to our E-Mail Newsletter, join the conversation on our Immigration Facebook Page, follow our Blog Posts and subscribe to our "How-To" Immigration Videos.
Client Reviews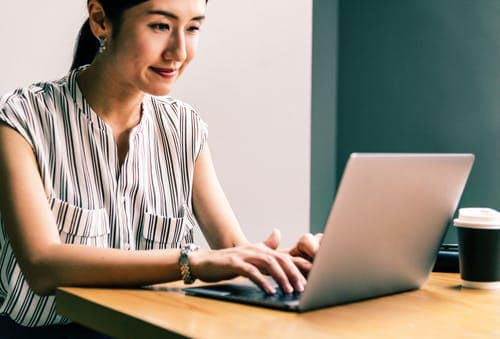 Very Efficient and Professional!
"I would like to thank the team of Carl Shusterman's Office who took care of my application for naturalization. Everything went well and very fast! Very efficient and professional!"
– Jennie Kil, San Francisco, CA
Read More Reviews
Zoom Consultations Available!
Newsletter US Immigration Update April 2004
TABLE OF CONTENTS:
HEALTH CARE TELECONFERENCE
A most important and timely teleconference will take place on May 27 regarding the immigration of health care professionals, nurses and allied professionals, in light of the approaching requirement that the VisaScreen be applied to nonimmigrants after July 25. This is a must event for immigration attorneys, health care employers and recruiters.
For program and registration information, See
http://immigrationcafe.com/index.php?fuseaction=page.a202 (Link no longer operational)
NEWS FLASHES:
AILA's Issues Backgrounder– The American Immigration Lawyers Association (AILA) has written an excellent guide for understanding U.S. immigration laws. It advocates positions which would benefit immigrants and lists "hot bills" which are currently pending in Congress. We link to the AILA Backgrounder from our "Immigration Legislation" page and our "Washington Update" page at

https://www.shusterman.com/legislationusimmigration.html#6A (Legislation)

and

https://www.shusterman.com/toc-advocacy.htm (Update)–Link is no longer operational.)
CSS/LULAC– The USCIS has announced that class members in the Catholic Social Services and LULAC late amnesty lawsuits will have one year beginning on May 24, 2004 and ending on May 23, 2005 to submit applications for temporary residency (Form I-687). For more information, see our "Amnesty" page at

https://www.shusterman.com/amnestyusimmigration.html
Detention– When Immigration Judges in Hartford, Connecticut order persons removed from the U.S., they are immediately taken into custody. Now, this program, which also permits detention of persons granted voluntary departure, has been expanded to Denver and Atlanta. We link to the ICE press release at
Filing Fee Increases– In the February 2004 issue of SHUSTERMAN'S IMMIGRATION UPDATE, we reported that the Immigration Service had proposed that filing fees for immigration benefits be raised an average of $55 per application. See

https://www.shusterman.com/newsletterusimmigrationfebruary2004.html#7

Just minutes ago, we received a draft of the USCIS regulations which will be published in the Federal Register tomorrow. They provide that filing fee increases will become effective on April 30, 2004. Our advice is to submit your petitions and applications before then if possible. We link to the draft regulations and to the new filing fee chart from our "Filing Fees" page at

https://www.shusterman.com/toc-fp.html (Link no longer operational)
Guestworker Program – Despite the President's dramatic speech in January proposing a guestworker program which would match workers, many of them undocumented, with U.S. employers, Capitol Hill insiders say that there is virtually no chance that the program will be enacted into law this year. On the Republican side, Senator Charles Hagel (R-Neb) questioned USCIS Commissioner Aguirre as to what, if anything, the White House was doing to encourage immigration reform. Aguirre opined that if Congress runs "out of time this year, there is nothing I can do about it. I don't control the legislature." Senator John McCain (R-Ariz.) acknowledged that it is "apparent Congress is not going to act this year" to reform the immigration system. Democrats were equally pessimistic. Senator Christopher Dodd (D-Conn) stated, "I don't get any sense of movement at all."
H-1B1's from Chile and Singapore– Do not confuse H-1B1 visas with H-1Bs. When it comes to H-1B1 visas for citizens of Chile and Singapore, there is no petition requirement, but an LCA is required. The H-1B1 is not a dual intent visa and the numerical caps (1,400 for Chile and 5,400 for Singapore) have not been reached. Want to know more? We link to the March 11, 2004 State Department cable regarding H-1B1 visas from our "Free Trade Agreement" page at
H-1B Cap– Representative Lamar Smith (R-TX), once the darling of the anti- immigrant right wing, has introduced a bill to exempt persons holding Masters and Ph.D.'s from the H-1B cap. Congressman Smith once denounced me by name in a letter to the Wall Street Journal as an advocate of "open borders." I guess he never stopped to think that if there were open borders, who would bother to hire an immigration attorney? Congressman Smith seems to have moderated his extreme anti-immigrant views after Dell Computer opened shop in his San Antonio, Texas district a couple of years ago.For more information about Rep. Smith's "American Workforce Improvement and Jobs Protection Act" (H.R.4166), see AILA's April 8 issue of "Washington Update" at

https://www.shusterman.com/toc-advocacy.htm (Link is no longer operational.)
H-2B Cap– We reported in our March 2004 newsletter that the H-2B cap of 66,000 was reached on March 9 for the first time in since it was imposed in 1991. Businesses across the country are demanding that Congress take immediate action to increase the cap. Three separate bills have been introduced in Congress to do just that. First, on March 22, Senator Kennedy (D-MASS) and 18 co-sponsors and Representative Delahunt (D-MASS) and 13 co-sponsors introduced the "Save the Summer Act" (S.2252/H.R.4052) which would raise this year's H-2B quota to 106,000. Then, on March 25, Representative Bob Goodlatte (R-VA) and nine co-sponsors introduced a bill (H.R.4041) which would let employers who sponsored H-2B workers last year to sponsor an identical number this year regardless of the overall cap. Finally, on March 30, Senate Judiciary Chairman Hatch (R-UT) and 12 co-sponsors introduced the "Summer Operations and Services Relief and Reform Act" (S.2258) which would leave the cap as is, but would exclude returning H-2B workers from the cap. However, there is a substantial amount of opposition to these bills. Senators Sessions (R-AL) and Kyl (R-AR) oppose these bills because of the bleak employment picture in the U.S. For more information regarding these bills, see the April 8 issue of AILA's "Washington Update" which we link to from

https://www.shusterman.com/toc-advocacy.htm (Link is no longer operational.)
Photo Gallery– If "imitation is the sincerest form of flattery," then we are blushing to see that the USCIS web site has recently added a Photo Gallery.Our Photo Gallery, which has been a feature of our web site for many years, may be accessed at
Physicians– Extension of Conrad 30 Program – On April 2, Senators Conrad (D- ND) and Brownback (R-KS) introduced a bill (S.2302) which would extend the popular Conrad 30 program for another five years. It would also clarify that physicians sponsored for J waivers under the Conrad program are exempt from the H-1B cap. Finally, the bill would allow states to designate additional areas outside of HPSAs and MUAs where physicians could complete their service requirements. Representative Moran (R-KS) has introduced an identical bill (H.R.4156) in the House. We agree in principle with the Conrad program, but as Samuel Gompers used to say, what we what is "more." We testified before Congress in 2001 that each state should be allowed to sponsor 50-100 physicians annually under this useful program. See

https://www.shusterman.com/shustermantestimonysenate.html

Physicians' NIW Lawsuit– On March 26, a Federal Judge faxed me unwanted birthday present, one that I can't return to the store. The Judge spent 22 pages agreeing with us that she had jurisdiction over the case, that the plaintiffs were properly joined, etc. However, when she reached the merits of the case, she ruled that the INS regulations regarding NIWs for physicians were proper under the law. We respectively disagree and are appealing her ruling to the U.S. Court of Appeals for the 9th Circuit.
Private Bills– Private bills are rarer than National Interest Waivers approved for computer professionals. Seen against this backdrop, a number of our clients have been very fortunate.This month, we are pleased to report that our clients, the Camacho family, were recently sponsored for a private bill by Congresswoman Maxine Waters (D-CA).Last December, our clients Benjamin and Londy Cabrera were sponsored for a private bill. See "Christmas Comes Early for the Cabreras" at

https://www.shusterman.com/newsletterusimmigrationdecember2003.html#8

Another of our clients, Guy Taylor, was the beneficiary of a private bill signed into law by the President in 2000. See
Sierra Club– The venerable environmental organization is again facing a hostile takeover from a group of anti-immigration zealots, all in the name of protecting the environment. I guess the logic is that if we force potential immigrants remain in poor, third-world countries, they will use less in the way of resources (while we outsource our jobs to them.)
US-VISIT– We wrote about the US-VISIT, the entry-exit system, in our January 2004 newsletter.The Department of Homeland Security (DHS) has announced that, as of September 30, 2004, persons arriving in the U.S. from any of the 27 "Visa Waiver" countries will be photographed and fingerprinted under US-VISIT.Mexican citizens with Border Crossing Cards and Canadian citizens will continue be exempt from US-VISIT, even after September 30. US-VISIT is currently in place at 115 airports and 14 seaports. It is scheduled to be implemented at 50 land crossings by January 1, 2005.Why did the DHS suddenly decide to expand US-VISIT to the Visa Waiver countries? The law requires that citizens of these countries possess Machine- Readable Passports (MRPs) in order to be able enter the U.S. without visas starting on October 26, 2004. We understand that most of the 27 countries will not be able to comply with the MRP requirement. DHS Secretary Ridge Secretary of State Powell have asked Congress to extend this requirement for another two years. Hence, as a security measure, persons from Visa Waiver countries will be added to the US-VISIT system instead.For more information about US-VISIT, see our "Department of Homeland Security" page at
1. April 2004 State Department Visa Bulletin
Movement in the worldwide family categories was dismal. The worldwide family categories either failed to advance or moved forward between one and three weeks except for the 2A category (spouses and children of permanent residents) which sprinted ahead 12 weeks!
Movement in the beleaguered Philippine family categories was slow to nonexistent. The 1st preference (unmarried sons and daughters of U.S. citizens), the 3rd preference categories (married sons and daughters of U.S. citizens) and the 4th preference category (brothers and sisters of U.S. citizens) all failed to advance.
The India 4th preference category advanced 5 weeks.
None of the Mexican family categories advanced more than 3 weeks with the exception of the 2A category (spouses and minor children of permanent residents) which moved forward 3 months.
The Visa Bulletin creates false expectations. Unless a category advances at least four weeks each month, the waiting period listed on the bulletin cannot be relied upon. Unless Congress acts to reform the family-based system, the millions of persons waiting to immigrate to the U.S. based on approved family- based petitions should consider other options for immigrating.
All of the employment-based numbers remain current. The time to apply for your labor certification or visa petition is now before the PERM program makes labor certification obsolete later this year.
For an explanation of what the categories, dates and symbols listed below mean, see
https://www.shusterman.com/greencardsthroughrelatives.html
(Family-Based) and
https://www.shusterman.com/greencardsthroughemployment/
(Employment-Based)
2. Immigration Government Processing Times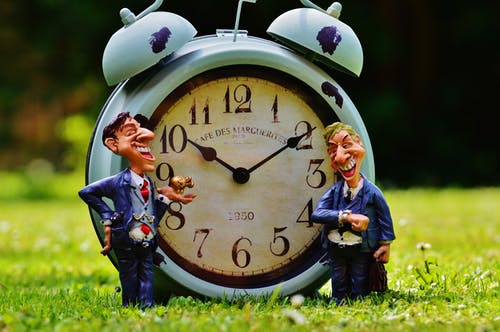 We link to the most recent immigration waiting times for each of the four USCIS Service Centers, the National Benefits Center and the Administrative Appeals Office. We also link to the processing times of all of the 83 USCIS District Offices and Sub-offices. We link to the Labor Department's page entitled "Processing dates for labor certification applications". Finally, we link to the State Department's "Visa Wait Times" page.
3. Backlogs Continue to Grow: Is There an End in Sight?
Despite President Bush's pledge in 2000 to reduce immigration backlogs to 180 days or less, the processing of immigration applications at Service Centers and District Offices has increased dramatically. Finally, the Immigration Service is beginning to roll out a number of pilot programs to speed the processing of applications.
Is immigration backlog reduction in full swing, or are these new programs "too little, too late?"
THE PROBLEM
It is difficult to exaggerate the dimensions of the problem. Applications for adjustment of status which took 3 months to process in 1994 and 11 months to process in 2001, now take over 33 months! In 2001, you could replace your green card in 4 months. Now, the same procedure takes 19 months. The number of applications which have been pending 180 days or more have increased from 1.8 million in 2000 to 3.4 million according to government's General Accounting Office.
On March 29, the Los Angeles Times featured a story about immigration backlogs on the front page. It quoted me as saying the backlogs are longer now than at any time during the 30+ years that I have been practicing law. The story also quotes Congressman Howard Berman (D-CA) who stated that "we make the legal process as cumbersome and difficult as we can" thereby "encouraging the very illegality we are trying to deter." We link to the Times story at
http://story.news.yahoo.com/news?tmpl=story&cid=2026&ncid=20
26&e=1&u=/latimests/20040329/ts_latimes/backlogofimmigrantpaperworkgrowing  (Link no longer operational)
On April 7, the Sacramento Bee also did an in-depth article about growing immigration backlogs and also quoted us as well as immigration attorneys Dan Kowalski and Ann Kantor. See
http://www.sacbee.com/content/politics/story/8796001p-9723144c.html (Link no longer operational)
THE SOURCE OF THE PROBLEM
No one doubts that the security checks that were instituted after September 11, 2001 are partially responsible for the increase in backlogs.
However, a number of points need to be made about these security checks. First, the September 11th attacks were not the result of some breakdown in the immigration process. The terrorists had no prior records which would have been revealed by security checks. Two of the terrorists might have been stopped trying to enter the U.S. if other agencies had alerted the INS of their names in a timely fashion, but this is not the fault of the INS. Second, the security checks add to the agency's workload, but Congress has not granted the agency the funds it needs to cope with this additional workload. Per Bill Yates, a top official with the Immigration Service, the agency is performing full checks on 7 million applicants annually as opposed to 2.5 million before the attacks. Of the 4,500 officers who decide applications, 1,000 are doing nothing but performing security checks. Clearly, this is having a negative effect on immigration backlogs. Instead of putting its money where its mouth is, the Administration is again proposing that immigration fees be raised. Third, the security checks are not focused. It was not Mexicans or Indians or Filipinos who flew planes into the World Trade Center, yet every single applicant for immigration benefits must undergo a security check. This lack of focus bogs down the law enforcement process. When police are looking for a crime suspect, they usually have a description: "white male Caucasian in his 20s, heavy-set, 5'8″ to 5'10" with a scar on his right cheek." If they simply stopped every person they encountered, very few crimes would be solved.
Clearly the Immigration Service needs to rethink the way it is presently conducting its security checks.
THE SOLUTION
During the past few weeks, the USCIS has proposed a number of innovative ideas and pilot programs, many of which show promise:
Multiyear EADs– In the February 2004 issue of our newsletter, we suggested that the USCIS consider issuing EADs for more than one year. See

https://www.shusterman.com/newsletterusimmigrationfebruary2004.html#7

In March, the USCIS forwarded a regulation to the Office of Management and Budget (OMB) which would enable them to do just that. The OMB has until June to consider the rule. If it wins OMB's approval, we could have multiyear EADs sometime this summer.
Dallas District I-485 Pilot Program– On April 13, the USCIS is scheduled to use the InfoPass program (See Topic #4 below.) in the Dallas USCIS office, and interview certain family-based and lottery-based I-485 applicants on the same day that they submit their applications. These lucky spouses and lottery winners will not even have to submit applications for EADs and advance paroles because the plan is to issue their green cards within 90 days.
CSC I-140/I-485 Pilot Program– Before the end of April the California Service Center (CSC) is scheduled to implement a program in which persons with approved labor certificates who submit concurrently-filed I-140s under the EB-2 category and I-485s can have both applications decided (and hopefully approved) within 90 days. This will free the CSC from having to issue EADs, Advance Paroles and multiple fingerprint checks for these applicants.In addition, the CSC will target previously-filed I-140 (EB-2, non-NIW)/I-485 applications with the goal of bringing their processing times down to 90 days. Finally, the CSC will concurrently process pending I-140/I-485 applic 1dns in ALL CATEGORIES in order to bring their processing times to below one year!
Los Angeles I-90 Pilot Program – The USCIS's District Office in Los Angeles has already started to process all electronically-filed I-90s in an expeditious manner. When the applicant goes to the Application Support Center (ASC) for biometrics (fingerprints, photos, etc.), the ASC will "push the button" and the green card will be made and mailed to the applicant immediately!
The green cards will still be made at the card facility, but the ASCs will be linked to the facility. Caveat: I-90s for children who need new green cards because they are turning 14 years of age cannot be filed electronically.
CONCLUSION
USCIS's new pilot programs hold great promise for the future if they are implemented in a fair manner, and if they are expanded as quickly as possible.
The multi-year EAD should be accompanied by a multi-year Advance Parole.
The government should solve the slowdown brought about by the security check system by making it more focused and by fully funding the security checks.
We will continue to update our subscribers as to the progress of the USCIS's backlog reduction program.
4. USCIS: No More Lines? InfoPass Comes to Los Angeles
InfoPass is the Immigration Service's online appointment system. It became available in Miami and nearby offices in June 2003 and recently came to Los Angeles and to LA's satellite offices in Santa Ana and San Bernardino.
Since 1976, when I began working in Los Angeles as an INS General Attorney, long lines of people seeking immigration information have always been forced to awaken in the wee hours of the morning and line up at the immigration building at 300 North Los Angeles Street.
Now, the USCIS has announced that appointments will be made online via InfoPass. How does the system work?
Using InfoPass, our office makes a number of appointments daily for our clients. Most of these clients have applications for adjustment of status (I- 485s) pending at the California Service Center and are seeking Employment Authorization Documents (EADs). We schedule appointments for them online, scan their interview notices, and send the notices to them via e-mail. They appear at the appointed time, and within an hour or two, EAD in hand, leave for home. This certainly beats waiting in line!
AILA attorneys in Miami, where the system has been in place many months are pleased with InfoPass. See
https://www.shusterman.com/pdf/infopass-miami.pdf
USCIS's "InfoPass: A Customer's Guide" lists the following seven-step guide to using the system:
STEP 1: Select the language in which you want to make an appointment.
STEP 2: Choose "Make an Appointment."
STEP 3: Type in the Zip Code of where you live, so that InfoPass can find the correct USCIS office for your appointment.
STEP 4: Select the type of appointment you need.
STEP 5: Type in your name, date of birth, zip code and telephone number. An e-mail address is optional. This information will help the USCIS identify you when you arrive for your scheduled appointment.
STEP 6: Choose a date and time for your InfoPass appointment. The schedules offered are specific to that office and updated frequently.
STEP 7: An appointment notice, showing the time and location of your appointment, will appear on your computer screen. Print a copy of this notice immediately. You must bring it with you when you go to the USCIS office for your appointment.
To further introduce you to InfoPass, we have posted a six-page mock-up of the system online. See
https://www.shusterman.com/infopass1.htm (Link is no longer operational.)
After you see what the system has to offer, if you are a resident of Los Angeles or Miami, and need to make an appointment with the USCIS, we have created an easy link to InfoPass. Simply click the blue button on the right hand side of our homepage and, presto!, you have entered the world of InfoPass.
What's the downside, if any, of InfoPass? A lot of USCIS's customers are not computer-literate and drive long distances to visit USCIS offices. If USCIS begins turning away all applicants without InfoPass interview notices, this would be unjust thee urge USCIS to continue to allow a certain number of "walk- in" appointments daily.
5. Immigration Trivia Quiz: Feminine Mystique
Quiz Removed
6. VisaScreen: Teleconference, Seminars, Senate Action
On May 27, we will participate in a two-hour teleconference explaining the VisaScreen process and detailing strategies for hiring and retaining the services of foreign-born RNs and allied health professionals.
The teleconference will provide information to immigration attorneys, hospital HR managers and recruiters regarding how to comply with the VisaScreen requirement, English examinations, licensing requirements and other aspects of hiring and retaining foreign-born nurses and allied health care professionals.
The teleconference is scheduled take place at 3pm Eastern Time (Noon, Pacific Time). It will feature: Barbara Nichols, the CEO of the Commission for Graduates of Foreign Nursing Schools (CGFNS); Carl Shusterman, Esq., former Chairman of AILA's Committee on Health Care Professionals; Carla Luggiero, Senior Associate Director for Federal Relations of the American Hospital Association (AHA); and Darlene Burgess, Vice President of Corporate Governmental Affairs, Henry Ford Medical Group, probably the most heavily impacted hospital in the U.S.
Also, the Commission on Graduates of Foreign Nursing Schools is conducting a series of daylong seminars regarding the CGFNS's role in the VisaScreen process. The first seminar took place in Los Angeles on March 29. In April, seminars will be held in Houston and Detroit. A total of 13 seminars are listed on the CGFNS web site. Speakers include CGFNS's Directors of Planning, Marketing and Communications; Operations and Governmental Affairs and Research and Evaluation.
(Nurses) and
https://www.shusterman.com/healthcareprofessionalsusimmigration.html#6A
(Allied)
On March 25, over a dozen Senators wrote to DHS Secretary Ridge to request that the final VisaScreen rules be postponed until October 1, 2005. They also expressed concern that the VisaScreen requirement is being applied to health care workers who are already licensed and working in the U.S. and to those who were educated in the U.S. We have posted the complete text of their letter online at
https://www.shusterman.com/pdf/visascreen304.pdf
The Philadelphia Inquirer reported that at least six organizations have submitted applications to the USCIS to issue health care certificates to foreign-born nurses. Since the law's inception in 1996, the CGFNS has been the only organization authorized to issue such certificates to nurses.
7. Deportation: Audios from 9th Circuit Court of Appeals
The U.S. Court of Appeals for the 9th Circuit has added a new feature to their web site which permits immigrants, attorneys and other interested persons to listen to audios of oral arguments conducted before the Court.
By way of background, persons in removal/deportation proceedings are frequently involved in either a two or a three-step process. Their cases are initially heard by an Immigration Judge. If they, or the government, are dissatisfied with the Judge's decision, they may appeal to the Board of Immigration Appeals (BIA).
In turn, some BIA decisions may be appealed to the U.S. Courts of Appeal. These Courts are divided into "circuits" according to location. The Court which hears the majority of immigration cases, and which is more likely to side with immigrants than any other Appeals Court, is the 9th Circuit which has jurisdiction over cases originating in California, Alaska, Arizona, Hawaii, Idaho, Nevada, Oregon and Washington.
The 9th Circuit provides a number of informative topics relating to immigration law on their web site. In November 2003, they posted "Immigration Law in the 9th Circuit" which discusses how such immigration issues as asylum, etc. are viewed in the 9th Circuit.
More recently, the 9th Circuit web site has begun offering audios of oral arguments before the Court online. These audios are not limited to immigration cases, and because they are listed according to date and case number only, it requires considerable patience to find which of the audios relate to immigration cases. Hint: Most immigration cases which have made it in the 9th Circuit, list "Ashcroft" as the defendant. Look up the name of the case you are interested in to learn the case number, and if the case has been argued in the last three months, you can listen to the audio of the oral argument online.
For those readers who would like to listen to an oral argument or two, but do not want to spend the time searching for immigration cases, we have done some of the work for you. On March 4, the Court's web site contains audios of oral arguments regarding the following immigration cases: Orozco-Zacarias v. Ashcroft (Case No. 02-70857); Mousavi v. Ashcroft (Case No. 02-73921); Naser v. Ashcroft (Case No. 02-73383); Lopez v. Ashcroft (Case No. 02-73357); Rodriguez Pena v. Ashcroft (Case No. 02-72098) and Knezevic v. Ashcroft (Case No. 02- 72384).
These audios are not only instructive to immigrants, but to attorneys who have seldom or never argued a case before an Appeals Court.
I remember when I first argued a case before the 9th Circuit a number of years ago. My client was a man who an Immigration Judge had ordered deported years before. While his case was on appeal to the BIA, we took over from his former attorney, and qualified him for a green card. However, the BIA rejected our motion to reopen the case, and we were forced to appeal to the 9th Circuit for relief. My argument was that the BIA erred by failing to consider all of the relevant factors in his case. In the middle of my argument, one of the 9th Circuit judges interrupted me in mid-sentence: "Mr. Shusterman, surely the BIA does not have to consider every little factor in deciding a case." I cited a decision from the 9th Circuit that showed that his statement was erroneous, and asked the judge how the 9th Circuit could review the decision of the BIA if the Board was permitted to ignore certain factors. The judge turned red, grumbled and looked down at his papers. For one brief, but terrifying moment, I was afraid that he would shout "Bailiff, take this man away!" and someone from my office would have to come bail me out of jail. Alas, this did not come to pass. Instead, I won the case by a two-to-one vote (with the grumbling judge dissenting), and a few months later, the Immigration Judge granted my client a green card!
Now, with the ability to listen to audios of oral arguments before the 9th Circuit, new attorneys can minimize these moments of terror by listening to seasoned practitioners argue their cases before the Court, and observing the type of questions that the judges ask.
Enterprising attorneys and immigrants may wish to listen to an audio, copy the name of the case, and check back later to see how the case was decided.
8. Schedule of Upcoming Immigration Law Seminars
April 13
Glendale, California
Southern California Association of Health Care Recruiters
My topic is "Update: Immigration of RNs and Allied Health Care Professionals"
April 22
New Orleans, Louisiana
American College of Physicians Annual Conference
My topic is "Physicians: International Waiver Options"
7:00 – 8:30am
April 29
Santa Monica, California
Immigration Law in the Workplace- Sponsored by Sterling Education Services
My topic is "Overview of Immigration Laws, Procedures & Non-Immigrant Visas"8:30 – 10:20am
June 11
Philadelphia, Pennsylvania
American Immigration Lawyers Association
2004 Annual Conference
My topic is "Educational Commission for Foreign Medical Graduates". I will be participating on a panel with Scott Borene, Esq. and Eleanor M. Fitzpatrick, the Manager of the Exchange Visitor Sponsorship Program of the ECFMG.
9. Chat Schedule, Transcripts, Audios & Videos
Deleted
10. Winner of the March 2004 Immigration Trivia Quiz
Quiz Removed
We were deluged with entries. The winner is an attorney from Walnut Creek, California. Matching the Presidents with their quotes about immigration revealed some surprising results. Here is the message that we received from the winner of the quiz:
"Dear Mr. Shusterman,
Here are the answers to the March Immigration Trivia Quiz:
1) Thomas Jefferson – g
2) Abraham Lincoln – i
3) Calvin Coolidge – e
4) Franklin Delano Roosevelt – a
5) Dwight D. Eisenhower – j
6) John F. Kennedy – b
7) Lyndon Johnson – d
8) Ronald Reagan – c
9) Bill Clinton – h
10) George W. Bush – f
I'm a corporate lawyer who also does pro bono work for Tibetan Buddhist religious workers and their American practice centers. I've been subscribing for 3 or 4 years to keep up to date on the latest immigration issues. I solved the puzzle with Google! Thanks for all your help!!!
I've got a client who might benefit greatly from a short consultation with you.
Charles "Chuck" Goldman"
Congratulations, Chuck! I look forward to speaking with your client.
April 14, 2004
Carl Shusterman
Certified Specialist in Immigration Law, State Bar of California
Former U.S. Immigration & Naturalization Service Trial Attorney (1976-82)
Board of Governors, American Immigration Lawyers Association (1988-97)
Phone: (213) 623-4592 Fax: (213) 623-3720
Law Offices of Carl Shusterman, 600 Wilshire Blvd., Suite 1550
Los Angeles, California 90017
"By definition, people waiting to become U.S. citizens are not voters, and they are not constituents."
– Representative Howard Berman (D-CA) explaining why government funds are not forthcoming to decrease immigration backlogs.
Newsletter US Immigration Update April 2004 – Quick Links
About Us
Back Issues of Our Newsletter
Citizenship
Client Testimonials
Forms Download
Green Cards
Job Search
PERM
Processing Times
Schedule a Legal Consultation
Subscribe to Our Newsletter
Success Stories
Temporary Visas
Visa Bulletin