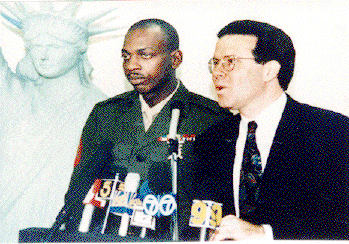 The MAVNI (Military Accession Vital to National Interest) program was started in 2008 to recruit persons with medical skills (Certain physicians and nurses, etc.) or with special language skills into to the US military. Most of these persons have to be present in the US in temporary visa status. Once they complete their basic training, they are immediately eligible to apply for naturalization.
Warning: In the past few years, the MAVNI program has largely been eliminated.
MAVNI has strict numerical limits. However, the numbers were recently increased from 1,500 to 3,000 per year and will increase again in fiscal year 2016 (which starts October 1, 2015) to 5,000 year per year.
The government recently announced that it would accept applications from persons with DACA work permits. Also, persons with TPS, physicians who had not received a J waiver, and asylees/refugees are eligible to apply. Caveat: Spanish is not one of the languages on the MAVNI list.
Client Reviews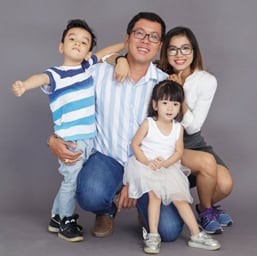 Professional and Knowledgeable Law Firm
"I've had a decade of experience with Mr. Shusterman's law firm. I used them for my immigration needs from H1 to citizenship. It is safe to say this is one of the most competent, professional and knowledgeable law firms. If there is a firm that can handle any possible immigration case routine or otherwise; then this is it."
- D. Chen, Phoenix, Arizona
Read More Reviews
Zoom Consultations Available!
Eligible individuals can enlist for a 3-year contractual active duty tour or for 6 years in the Selected Reserve.
If a person naturalizes, but fails to complete the above requirements, their US citizenship can be revoked.
Languages include Albanian, Amharic, Arabic, Azerbaijani, Bengali, Bulgarian, Burmese, Cebuano, Cambodian-Khmer, Chinese, Czech, French (with citizenship from an African Country), Georgian, Haitian Creole, Hausa, Hindi, Hungarian, Igbo, Indonesian, Kashmiri, Korean, Kurdish, Lao, Malay, Malayalam, Moro (Tausug/Maranao/Maguindanao), Nepalese, Pashto, Persian Dari, Persian Farsi, Polish, Portuguese, Punjabi, Russian, Sindhi, Serbo-Croatian, Singhalese, Somali, Swahili, Tagalog, Tajik, Tamil, Thai, Turkish, Turkmen, Ukrainian, Urdu (with citizenship from Pakistan or Afghanistan), Uzbek, and Yoruba.
Active Duty Medical Specialties include Comprehensive Dentist, Oral Surgeon, Preventive Medicine, Anesthesiologist, Pediatrician, Psychiatrist, Internal Medicine, Family Medicine, General Surgeon, Emergency Medicine, Nuclear Medical Science Officer, Entomologist, Psychiatric Nurse Practitioner, and Nurse Anesthetist.
Army Reserve Medical Specialties include General Dentist, Comprehensive Dentist, Prosthodontist, Oral Surgeon, Preventive Medicine, Urologist, Anesthesiologist, Ophthalmologist, Otolaryngologist (ENT), Psychiatrist, Internal Medicine, Family Medicine, General Surgeon, Thoracic Surgeon, Orthopedic Surgeon, Emergency Medicine, Entomologist, Licensed Clinical Psychologist, Physician Assistant, and Psychiatric Nurse Practitioner.
For Army Reserve only: Health care professionals in their final year of residency may be eligible to apply to the MAVNI program.