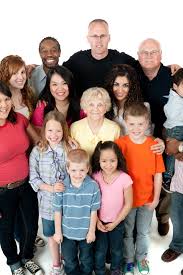 On April 20, 2012, the U.S. Court of Appeals for the 9th Circuit granted our Petition for a Rehearing En Banc in De Osorio v. Napolitano.
The issue in this case is whether a child, who is a derivative beneficiary of a visa petition, who ages-out before his priority date becomes current may retain the priority date of the original petition and automatically convert to the family-based 2B category. In most cases, this allows the child to immigrate to the U.S. together with his parents.
The government maintains that the child is not entitled to any credit for all of the years that he waited in line, and must go to the end of the line in the 2B category, and wait another 8 to 20 years for his priority date to become current. If he marries during this period, his priority date is lost forever.
This restrictive reading of the statute is, however, directly contrary to the statutory language of the Child Status Protection Act (CSPA) and to the intent of the law. CSPA was enacted in order to keep immigrant families intact despite family-based and employment-based waiting times which can range up to 22 years or more.
Client Reviews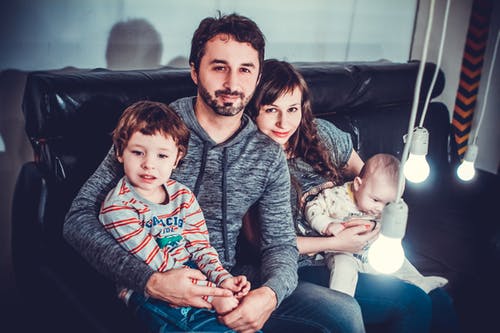 Life Saver
"After wasting thousands of dollars on other lawyers, Mr. Shusterman was life saver. I recommend him hands down!"
- Mukta Mohan, Buffalo, New York
Read More Reviews
Zoom Consultations Available!
Section 3 of CSPA is entitled "Treatment of Certain Unmarried Sons and Daughters Seeking Status as Family-Based, Employment-Sponsored and Diversity Immigrants". It is composed of a number of subsections, the first three of which are relevant to our case:
Subsection 1 establishes a formula by which the length of time that a visa petition is pending is subtracted from the child's age. This protects many children from aging-out if they reach the age of 21 before their priority dates become current.  For example, a 24-year-old who is the derivative beneficiary of a visa petition that was pending for 4 years is considered to be 20 years of age, and may immigrate together with his parents.
Subsection 2 defines which petitions are covered by this paragraph. These include visa petitions filed under the family-based 2A category and all petitions for which the child is a derivative beneficiary.
Subsection 3 is entitled "Retention of Priority Date", and describes what happens when a child's age is determined to be 21 years of age or older after the subtraction formula in Subsection 1 has been applied. It provides that "…his petition shall be automatically converted to the appropriate category and the alien shall retain the original priority date issued upon receipt of the original petition."
To understand how this works, let's take the following example:
One of our plaintiffs, Elizabeth Magpantay, and her family were sponsored for green cards by her U.S. citizen father in January 1991. The visa petition was approved within 2 months. However, their priority dates did not become current until nearly 15 years later, in December 2005.
During this waiting period, her children turned 21 years of age: Melizza in 1999, Ricardo in 2001, and Christine in 2005. Subtracting the 2 months that the visa petition was pending from their ages did not prevent them from aging-out. In 2006, Elizabeth and her husband immigrated to the U.S., and were forced to leave Melizza, Ricardo, and Christine behind in the Philippines.
In 2007, Elizabeth filed visa petitions for her children under the family-based 2B category. Relying on CSPA, she requested that her children retain the 1991 priority date of the original petition. The government denied her request and gave them 2007 priority dates. Since there is currently a 10-year wait under the 2B category for Filipinos, Melizza, Ricardo, and Christine would have to remain unmarried and wait until 2017 in order to join their parents in the U.S.
In seeking to justify this decision, the government relies on erroneous conclusions reached in 2009 by the Board of Immigration Appeals (BIA) in Matter of Wang. Wang held that the language of CSPA with regard to what petitions are covered in subsection 3 above is ambiguous, and that the legislative history indicates that CSPA is concerned only with administrative delays, not with delays caused by the operation of the Visa Bulletin. However, as we have explained in previous articles, and as the U.S. Court of Appeals held in Khalid v. Holder, 655 F.3d 363 (2011), the language of the statute is unambiguous: subsection 3 applies to all derivative beneficiaries of family-based and employment-based visa petitions. Futhermore, Matter of Wang improperly disregards regulations and portions of the legislative history which do not support its erroneous conclusions.
The 9th Circuit Court of Appeals has agreed to rehear our class action lawsuit during the week of June 18, and we are very hopeful that a positive outcome will result, not just for our plaintiffs, but for all immigrant families.