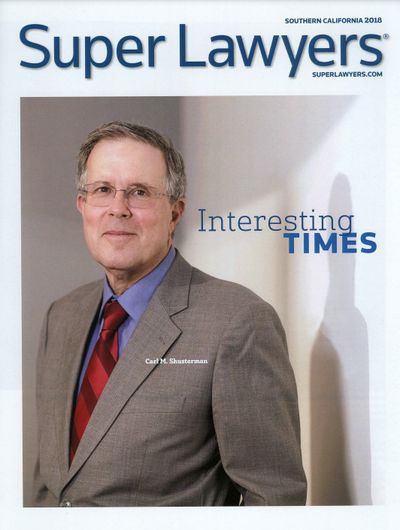 يمتلك محامي الهجرة كارل شوسترمان أكثر من 40 عامًا من الخبرة. وقد شغل منصب محامي لخدمة الهجرة والجنسية الأمريكية (INS) من 1976 إلى 1982، حيث دخل المحاماة الخاصة.
تم تسليط الضوء على كارل في مجلة سوبرلاويرز، صحيفة وول ستريت جورنال، صحيفة لوس أنجلوس تايمز، مجلة اتحاد المحامين الأمريكيين والعديد من وسائل الإعلام الأخرى.
لأكثر من عقد من الزمن، تم اختياره كواحد من أفضل المحامين في أمريكا وكمحامي متميز من قبل زملائه في القانون.
كما تم تصنيف كارل كواحد من أفضل 15 محاميًا للهجرة الشركاتية في الولايات المتحدة من قبل مجلة الإدارة البشرية. وقد جنى عمله الشاق وتفانيه في قانون الهجرة أعلى تقييم ("AV") في القدرة القانونية والأخلاقية من الدليل القانوني الرصين "مارتنديل-هوبل".
لقد عمل الأستاذ كارل شوسترمان كمحامٍ في خدمة هيئة الهجرة والجنسية الأمريكية (INS) من عام 1976 وحتى عام 1982، عندما دخل مجال الممارسة الخاصة، ولديه خبرة تزيد عن 40 عامًا في مجال الهجرة.
وقد تم استضافة شوسترمان في مجلة SuperLawyers وفي صحيفة Wall Street Journal و Los Angeles Times و ABA Journal والعديد من وسائل الإعلام الأخرى.
ولمدة أكثر من عقد من الزمن، تم اختياره كأحد أفضل المحامين في أمريكا وكـ محامي متميز من قبل زملائه في المحاماة. وتم تعيين شوسترمان كـ واحد من 15 محاميًا في مجال الهجرة للشركات في الولايات المتحدة من قبل مجلة Human Resource Executive. وقد كسب الأستاذ شوسترمان على مدى السنوات العديدة الماضية التصنيف الأعلى في القدرة القانونية والأخلاقية في كتاب Martindale-Hubbell Legal Directory.
كما أنه شارك أيضًا في لجنة المشورة القانونية للهجرة والجنسية لهيئة المحامين بالولاية. ويتم إدراج شوسترمان أيضًا في The International Who's Who of Corporate Immigration Lawyers ودليل الأعمال الرائدة للمحامين الأمريكيين الشهيرة Chamber's USA.
وبناءً على طلب السيناتور سام براونباك (R-KS)، قدم شوسترمان شهادة أمام لجنة الهجرة الفرعية في الكونغرس الأمريكي في واشنطن العاصمة كشاهد خبير. وعمل أيضًا مع موظفي السيناتور براونباك لصياغة تشريع يزيد عدد الأطباء والممرضات الأجانب الذين يمكنهم القدوم إلى الولايات الم
بالإضافة إلى ممارسته كمحامي للهجرة، كارل يكتب ويحاضر كثيرًا في قانون الهجرة.
ظهرت مقالاته ورسائله إلى المحرر واقتباساته في العديد من المنشورات الرائدة مثل: "نيويورك تايمز"، "واشنطن بوست"، "غلوب آند ميل" الكندية، "يو إس إيه توداي"، "لوس أنجلوس تايمز"، "وول ستريت جورنال"، "الصحيفة القانونية الوطنية"، "محامي كاليفورنيا"، "محامي لوس أنجلوس"، "مجلة الجمعية الأمريكية للطب الباطني"، "كريستيان ساينس مونيتور"، "أتلانتيك مونثلي"، "عالم الحواسيب"، "أسبوع المعلومات"، "قضايا العلوم والتكنولوجيا"، "فارايتي"، والعديد من المنشورات الأخرى.
وقد كتب محامي الهجرة شوستيرمان للدوريات الرائدة المتخصصة في قانون الهجرة وتم استشهاده فيها بكثرة، بما في ذلك: "إنتربريتر ريليسز"، "قانون الهجرة والإجراءات"، "تحليلات الهجرة"، "داخل الهجرة"، "مجلة الهجرة" و"مجلة المهاجر الأمريكي". بالإضافة إلى ذلك، ظهر في برامج تلفزيونية متنوعة بما في ذلك "توداي شو" على شبكة "إن بي سي"، و "هيدلاين نيوز" على شبكة "سي أن أن"، وظهر أيضا في العديد من البرامج الإذاعية المنتشرة على المستوى الوطني.
وقد تولى كارل شوستيرمان تمثيل عملاء، سواء الشركات أو الأفراد، في جميع أنحاء الولايات المتحدة وحول العالم. ولقد تحدث في مؤ
كارل شوسترمان قبل تشكيل مكاتبهم الخاصة:
محامية الهجرة جينيفر روزديلسكي متخصصة معتمدة في قانون الهجرة (المجلس القانوني لولاية كاليفورنيا). تخصص جينيفر في الهجرة المبنية على الأسرة والدفاع عن الطرد والمحاكم الفدرالية.
محامية الهجرة شيريل جيرتلر لديها عقود من الخبرة في التخصص في الهجرة المرتبطة بالعمل بما في ذلك حالات EB-1 و EB-2 و EB-3 ، و PERM ، وتأشيرات العمل المؤقتة للمستثمرين E-2 ، والمهنيين H-1B ، والمديرين والمدراء متعددي الجنسيات L-1 و O-1 للأشخاص ذوي القدرات الاستثنائية.
محامي الهجرة كارل شوسترمان – قصص النجاح
Decades of Immigration Experience Working for You
What Can We Help You With - Videos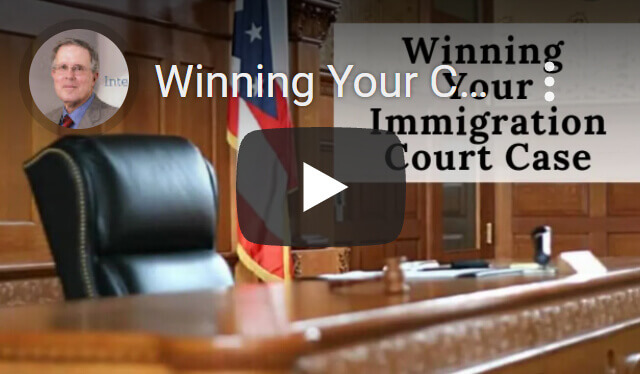 Winning Your Case in Immigration Court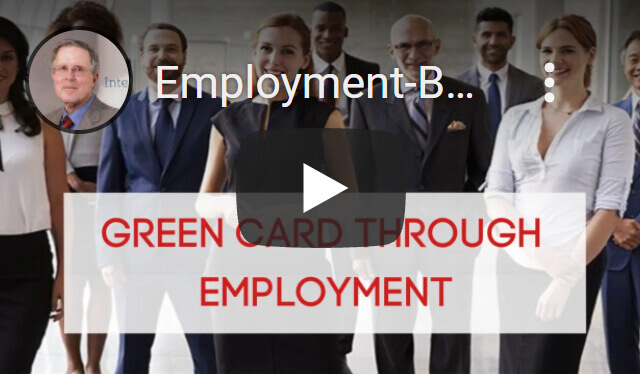 Green Cards through Employment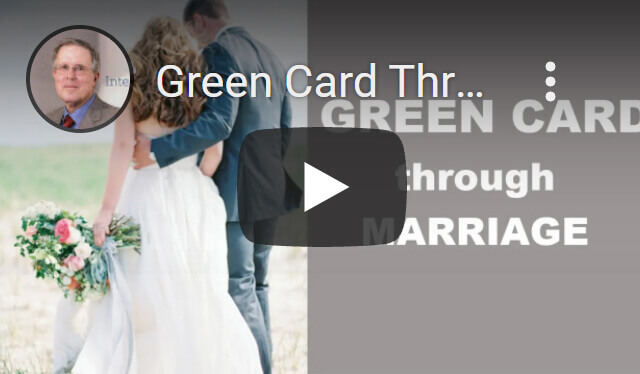 Green Card through Marriage
---
Carl Shusterman
Carl Shusterman served as an INS Trial Attorney (1976-82) before opening a firm specializing exclusively in US immigration law. He is a Certified Specialist in Immigration Law who has testified as an expert witness before the US Senate Immigration Subcommittee. Carl was featured in the February 2018 edition of SuperLawyers Magazine.
---