On November 27, the USCIS announced that they had received 58,900 H-1B petitions toward the 65,000 cap. So there are 6,100 numbers remaining, correct? (Update: By December 4, the USCIS had received 61,100 H-1B petitions toward the 65,000 cap.)
Not exactly.
We have Free Trade Agreements with both Singapore and Chile which set aside 6,800 "H-1B1" numbers for nationals of those countries. Do the math: 65,000 minus 6,800 equals 58,200. This means that the agency has accepted 700 more H-1B petitions than it can approve. Why then is the USCIS still accepting H-1B petitions?
Because some of the petitions that have been submitted will be denied? That is part of the reason. The other reason is a very practical one: Even though 6,800 numbers are reserved for nationals of Chile and Singapore, this does not mean that these numbers are actually used.
So how many H-1B1 petitions have been submitted this year for nationals of Chile and Singapore? USCIS has not said, but we think that it may be in the neighborhood of 700. Why?
Because we link to a memo from the USCIS dated June 1, 2006 which informed the public that the H-1B cap was reached on May 26th that year. (The USCIS memos in 2007 and 2008 which announced that the H-1B cap was reached did not mentioned H-1B1 usage in Chile and Singapore.) With reference to the H-1B1 numbers, the USCIS memo states as follows:
"Congress has established an annual fiscal year limitation of 65,000 on the number of available H-1B visas, commonly referred to as the "H-1B cap." Under the terms of the legislation implementing the United States-Chile and United States-Singapore Free Trade Agreements, 6,800 of the 65,000 available H-1B visas are annually set aside for the Chile/Singapore H-1B1 program. As a result of reserving 6,800 H-1B1 visas for FY 2007, the H-1B cap for that fiscal year is 58,200. However, USCIS has added back to the H-1B cap 6,100 unused FY 2006 H-1B1 visas, for a total of 64,300, as described below.
Unused Chile/Singapore visa numbers for a particular fiscal year are to be used within the first 45 days of the next fiscal year. As FY 2007 H-1B petitions are approved for start dates beginning no earlier than the first day of fiscal year 2007 and reasonable anticipated usage of approved H-1B petitions for any 45-day period exceeds 8,000, USCIS has incorporated its reasonable projection based on H-1B1 usage to date that 700 H-1B1 visa numbers will be used in FY 2006 into the FY 2007 H-1B cap count by adding the remaining 6,100 unused H-1B1 visas back into that count, resulting in a total cap of 64,300 FY 2007 H-1B visas approvable. Because unused H-1B1 visas for FY 2006 have been already allocated in this manner, there will be no additional later H-1B filing season to use these visas. The 6,800 visas reserved from the FY 2007 H-1B count for FY 2007 H-1B1 purposes are anticipated to be handled in a similar manner with respect to the FY 2008 H-1B cap count during calendar year 2007. This allocation of FY 2006 H-1B1 visas based upon reasonable projections of usage to the end of the fiscal year will not affect the availability of H-1B1 visas in any way; they will continue to be fully available, with any year-end difference between actual and projected usage expected to be minimal."
We link to the fiscal year 2010 H-1B usage charts from:
https://www.shusterman.com/h1bcapinformationfiscalyear2010/#1
With 6,100 H-1B numbers remaining, and the demand for H-1Bs spiking, we expect that the cap will be reached before the end of December.
Client Reviews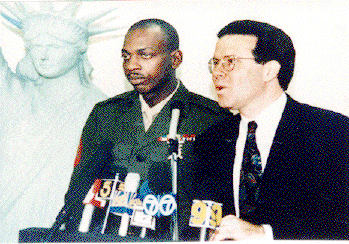 Know Their Job Well And Perform It Flawlessly
"Don't do the mistake we did and try to save few bucks going with nonprofessionals and sole practitioners! It will end up not only costing you much more in the long run, but also putting your status in jeopardy which can have a priceless impact. It is one of the most important steps in your life."
- Sgt. Danny Lightfoot, Los Angeles, California
Read More Reviews
Zoom Consultations Available!