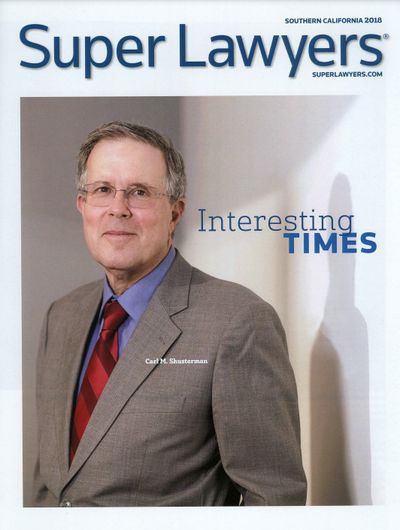 Visa bulletin predictions are released on a monthly basis by Charlie Oppenheim of the State Department to show how rapidly or slowly he expects the priority dates in the employment-based and family-based categories to move forward, or to retrogress.
For the millions of people waiting in line in the employment-based and family-based categories, the visa bulletin predictions give them an idea of when they will be able to become lawful permanent residents.
You can stay up-to-date with the waiting times in the Visa Bulletin by subscribing to our Free E-Mail Newsletter. Also, see our Coronavirus – Immigration Updates page.
Client Reviews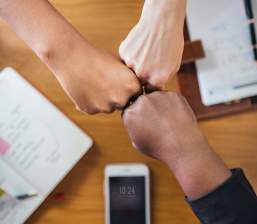 Great Work!
"We are very pleased by the services we get from the Law Offices of Carl Shusterman. Our experience in the past year with all our H1B renewals has been amazing, and we've obtained great results."
- KRG Technologies, Valencia, California
Read More Reviews
Skype Consultations Available!
Visa Bulletin Predictions
This Month's Check-in with Charlie Column Does Not Contain Additional Projection Information
Like most of us, Charlie is working remotely and only travels to his office when necessary to perform certain functions of his job. As Charlie's predictions are based upon data from certain government databases which cannot be accessed remotely, during this month's conversation with AILA he was unable to pull statistics on visa number usage in real time. As a result, we are unable to provide more nuanced projections in this month's column.
One of the programs that State makes available for USCIS use, is a 24/7 automated system that every USCIS officer uses at the end of the adjustment interview to request an immigrant visa number authorization.
After entering the required information, the officer presses a button and receives a message indicating that either the visa is "authorized by Charles Oppenheim", or it will inform the officer that the visa is "not granted" as the priority date is not within the applicable final action date at that time.
In the latter case, the request for a visa number enters Charlie's "pending demand file," providing him visibility into pending demand which can be authorized for use when the final action date advances beyond the applicant's priority date.
This system was conceived by Charlie in 2000, was piloted in 2001 and went live in early fiscal year 2002. Prior to this automated system, the State Department relied on (then) INS telephone and later fax requests requiring the manual authorization of immigrant visa number use for adjustment cases.
Prior to the transition to the automated system Charlie and his team was receiving ~425 faxes per day on three fax machines. Given time zone differences, the manual process was not only inefficient, it created impossible situations for approving cases for late afternoon West Coast interviews.
Does COVID-19 Impact How the Visa Bulletin is Prepared?
This month the Visa Bulletin was issued much later than normal due to other pressing issues. . Notwithstanding these delays and the unprecedented impact on immigrant visa processing caused by the COVID-19 pandemic, Charlie has reassured us that he and his staff continue to follow the same methodology in analyzing supply, demand and number usage in determining the information for the Final Action Date and Dates for Filing charts.
Given the fluidity of the situation, Charlie strongly advises practitioners to monitor travel.state.gov for official announcements regarding overseas IV processing, and the equivalent sections of uscis.gov regarding the processing of adjustment of status applications. Charlie noted that the worldwide suspension of immigrant visa processing is a unique situation which they have not experienced before.
The most analogous situation occurred after September 11, 2001, but the impact only lasted for a short period of time in contrast to the longer duration expected as a result of COVID-19. As a result, while there is leveraging of some lessons learned from the post-9/11 period, right now decisions are being made continually. Practitioners should anticipate that posts may reopen at different speeds and with varying degrees of consular services availability, depending on their respective situation.
In May 2020, final action dates in the family-based preference categories continued to advance in a manner consistent with the advancements in March and April 2020.
That movement continues to be partly attributable to previous low applicant response/number use rates, partly to encourage applicants to continue to submit required documentation to the National Visa Center (NVC), and partly motivated by a desire to create the best possible situation to maximize immigrant visa number usage under this fiscal year's annual limits.
The degree of impact that otherwise unused numbers will have on opening up visa usage in other categories will depend on how long consulates and USCIS offices remain closed.
Visa Bulletin Predictions – Family-Based Preference Categories
The June 2020 Visa Bulletin marks F2A remaining current for one full year (it became current in July 2019). This is expected to continue for the foreseeable future, through the end of this fiscal year and into calendar year 2021. There continues to be small to moderate advancements in all other family-based preference categories in June.
Yet again, the Philippines family-based preference categories advance rapidly in June, although at a slightly slower pace than last month. F2B Philippines advances three months from June 1, 2010, to September 1, 2010, and F1 Philippines and F3 Philippines advance five months to February 1, 2011, and April 15, 2001, respectively.
F4 Philippines advances four months to February 1, 2001. Family-based Philippines demand remains extremely low, with applicants not acting to become documentarily qualified in a timely manner.
F1 Worldwide (including F1 China and F1 India) advances two months from March 22, 2014, to May 22, 2014. F1 Mexico advances three weeks from October 22, 1997, to November 15, 1997.
F2B Worldwide (including F2B China and F2B India) advances two months in June from January 15, 2015, to March 15, 2015. In May, F2B Mexico advances one month from January 15, 1999, to February 15, 1999.
F3 Worldwide (including F3 China and F3 India) advances one month in June from March 15, 2008, to April 15, 2008 and F3 Mexico advances three weeks from June 8, 1996, to June 22, 1996.
F4 Worldwide (including F4 China) advances two weeks in June from July 22, 2006, to August 8, 2006. F4 India also advances at a pace of two weeks from January 8, 2005, to January 22, 2005. F4 Mexico advances three weeks from April 15, 1998, to May 8, 1998.
Visa Bulletin Predictions – Employment-Based Preference Categories
EB-1 Worldwide (including El Salvador, Guatemala and Honduras, Mexico Philippines and Vietnam) which became current in May 2020 remains current in June. Given the lack of EB-1 demand and the likelihood of otherwise unused numbers becoming available from the EB-5 category, this category is expected to remain current through the end of FY2020.
In June the final action date for EB-1 China will advance one month from July 15, 2017, to August 15, 2017. EB-1 India will take a significant leap of over ten months from August 1, 2015, to June 8, 2016.
EB-2 Worldwide (including El Salvador, Guatemala and Honduras, Mexico Philippines and Vietnam) remains current in June, with EB-2 China again advancing at the pace of one month from October 1, 2015, to November 1, 2015. EB-2 India advances 10 days in June from June 2, 2009, to June 12, 2009.
EB-3 Worldwide (including El Salvador, Guatemala and Honduras, Mexico Philippines and Vietnam) and EB-3 Worldwide Other Workers (including El Salvador, Guatemala and Honduras, Mexico Philippines and Vietnam) which had been holding at January 1, 2017, into May, leaps forward by more than 10 months to November 8, 2017, in June.
Similar to EB-1 India, there is a large amount of pre-adjudicated demand in EB-3 Worldwide (including El Salvador, Guatemala and Honduras, Mexico Philippines and Vietnam), making it more reliable that the advancements will result in visa issuances this fiscal year.
EB-3 China again advances one month in June from May 15, 2016, to June 15, 2016, and EB-3 China Other Workers holds at July 15, 2008, in June. In June, the spread between EB-2 China and EB-3 China remains the same, with EB-3 China's final action date holding 7.5 months ahead of EB-2 China. EB-3 India and EB-3 India Other Workers both advance one month from March 1, 2009, to April 1, 2009, in June.
EB-4 Worldwide (including China, India, Philippines and Vietnam) remains current in June. EB-4 El Salvador Guatemala and Honduras advances four months from August 15, 2016, to December 15, 2016. The advancement of EB-4 Mexico slows in June to a little over one month–from May 1, 2018, to June 8, 2018.
These advancements were aggressive in order to account for the current processing times in the hope that all visa numbers in these categories will be used during FY2020. It is possible that these dates will hold into July 2020.
EB-5 Worldwide (including El Salvador, Guatemala and Honduras, Mexico and Philippines), Regional and Non-Regional Centers, remains current in June. EB-5 China (Regional and Non-Regional Centers) advances only two weeks in June, from July 1, 2015, to July 15, 2015.
The pace of advancement also slows in June for EB-5 India (Regional and Non-Regional Centers), which advances only three months from October 1, 2019, to January 1, 2020. EB-5 Vietnam (Regional and Non-Regional Centers) similarly advances only three weeks in June from April 1, 2017, to April 22, 2017.
Charlie expects EB-5 India to become current by August 2020. If that is the case, it is possible that otherwise unused numbers might fall to EB-5 Vietnam, allowing that category to advance more rapidly.
Visa Bulletin Predictions – Q & A
Question: What is the point of advancing the EB-5 China Chart A cut-off date for the past several months if the consulate in China had significantly slowed interview appointments since late last year and stopped interviewing applicants early this year? Isn't it pointless to advance the date when applicants are simply not being interviewed and visa numbers not being used?
Answer: There is some concern/evidence that when IV applicants do not see their date advance, they are not inclined to process their cases in a timely manner by submitting the required documentation to NVC. They had not been doing so at the expected levels when there had been very limited China EB-5 movement leading up to the COVID times, and we wanted to avoid that situation getting worse.
Question: For those filing AOS applications in the United States, isn't it very unlikely that USCIS will adjudicate those applications before the end of the fiscal year so those visa numbers also will not get used?
Answer: During my discussions with USCIS they indicated that depending upon the amount of movement of the China date it could result in the adjudication of up to several hundred EB-5 adjustment of status applicants. Since USCIS could have different processing options available to them I felt the movements increased the chances of China numbers being used, with no risk to this year's limit.
Question: Finally, in setting the cut-off dates, how much input does Charlie get from people on the ground? For example, instead of advancing the date in this category for months now, wouldn't it have been more useful to figure out why the US consulate in China wasn't interviewing as many applicants and work with them to make sure it was interviewing and issuing as many visas as possible?
Answer: Guangzhou was processing available (documentarily qualified) applicants based on movement of the dates. But, as mentioned above, and previous "Check-in with Charlie" articles, the China EB-5 applicants were not responding in a timely manner limiting the amount of applicants available for such scheduling.
For several months I limited movement of the dates out of concern that the large amount of potential applicant demand within the previously announced dates (Application and Final) would materialize. Just before the COVID-19 issue developed it had been determined that limiting date movement was no longer a reasonable option, and more aggressive action was required to increase the demand "pool".
Over 100 Years of Immigration Experience Working for You
What Can We Help You With - Videos
Green Cards through Employment
Green Card through Marriage
---
Carl Shusterman
Carl Shusterman served as an INS Trial Attorney (1976-82) before opening a firm specializing exclusively in US immigration law. He is a Certified Specialist in Immigration Law who has testified as an expert witness before the US Senate Immigration Subcommittee. Carl was featured in the February 2018 edition of SuperLawyers Magazine.
Rate this page:
---