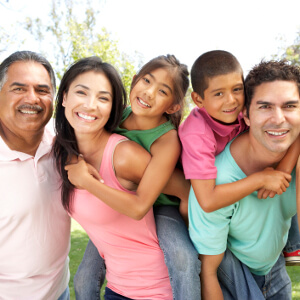 The Obama Administration has issued a memorandum to confer immigration status to DREAMers.
Today, the Department of Homeland Security announced that, effective immediately, certain individuals who were brought to the United States as children and meet specific criteria will be considered for relief from being put in deportation proceedings or removed from the country. Let us be clear, this is NOT amnesty and acts as more of a band-aid on a contentious and sensitive issue that can only truly be remedied by comprehensive immigration reform.
DHS Secretary Janet Napolitano, writes "This memorandum confers no substantive right, immigration status or pathway to citizenship. Only the Congress, acting through its legislative authority, can confer these rights. It remains for the executive branch, however, to set forth policy for the exercise of discretion within the framework of the existing law."
So what does this mean for the undocumented immigrant community? This newly-announced policy will act to prevent the deportation or initiation of removal proceedings against certain young people who were brought to this country as children, and who have completed at least high school or obtained a GED certificate.
Today's policy announcement does not grant any kind of status to eligible individuals. Eligible individuals will be granted "deferred action" which is a temporary reprieve from deportation.  Those granted deferred action may then apply for employment authorization from the USCIS.
Client Reviews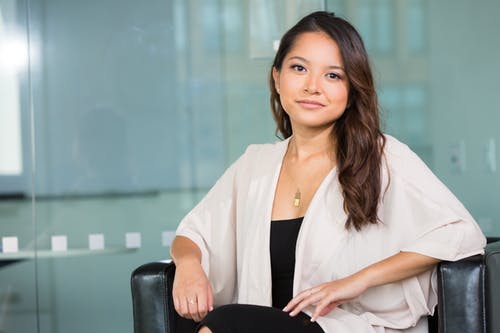 Legal Guru in All Things Immigration
"Mr. Shusterman and his law firm have represented my family and me very successfully. He is not only a legal guru in all things immigration but even more so he is an exceptional human being because he empathizes with his clients and cares that justice is done."
- Maria Davari Knapp, Chicago, Illinois
Read More Reviews
Zoom Consultations Available!
How DREAMers can Qualify for DACA
The new policy establishes certain criteria for deferred action:
The individual must have come to the United States under the age of sixteen;
He/she must have continually resided in the U.S. for at least five years preceding the date of the memorandum (6-15-12) and must be  present in the U.S. on the date of the memo;
She/he must currently be in school, have graduated from high school, obtained a general education (GED) certificate, or be an honorably discharged veteran of the Coast Guard or Armed Forces of the United States;
The individual cannot have been convicted of a felony offense, significant misdemeanor offense, multiple misdemeanor offenses, or otherwise pose a threat to national security or public safety; and
The individual must not be above the age of 30.
Today's announcement is essentially the next step following earlier DHS announcements regarding prosecutorial discretion.  In August of 2011, DHS published a memo in which the agency would review deportation cases and grant prosecutorial discretion to "low priority" cases. Since that policy took effect, however, only about two percent of pending removal cases have actually been granted prosecutorial discretion. And those who have received prosecutorial discretion do not necessarily qualify for employment authorization.  So for many, while they may remain in the U.S., they cannot earn a living.
Today's policy announcement targets a more specific group of individuals, commonly known as "DREAMERs."  These are individuals who would benefit from the DREAM Act, a bipartisan piece of legislation which would provide a path to legal status for those who were brought to the United States as children and educated in our nation's schools.  Although the DREAM Act initially enjoyed bi-partisan support, the contentious climate in Congress has prevented its passage.
Predictably, several prominent Republicans have already come out against this policy change, including Senator Lindsey Graham who criticized the decision because it "avoids dealing with Congress." Similarly, Rep. Lamar Smith, Chairman of the House Judiciary Committee, said, "President Obama's decision to grant amnesty to potentially millions of illegal immigrants is a breach of faith with the American people" (Apparently, he missed the memo).  Such statements grossly mischaracterize the nature of the DHS prosecutorial discretion policy, and mislead the general public.
The new policy recognizes some important facts in a couple of ways. Firstly, DHS can deport about 400,000 individuals per year. Given that there are around 12,000,000 undocumented individuals in the United States, it makes sense to prioritize who gets to stay and who must go.
Secondly, the DREAMers who are being considered for this discretion are not individuals who intentionally broke the law or had any control over their situation. These 800,000 individuals were brought to this country by their families as minors; for many this is the only country they have ever known.  They graduated from school, many at the top of their class.  They have been productive members of our society.
Let's get real; these individuals are de facto Americans, and kudos to the Obama administration for adopting a policy that will not target such individuals for deportation and will allow them to obtain work permits.