Volume Four, Number Nine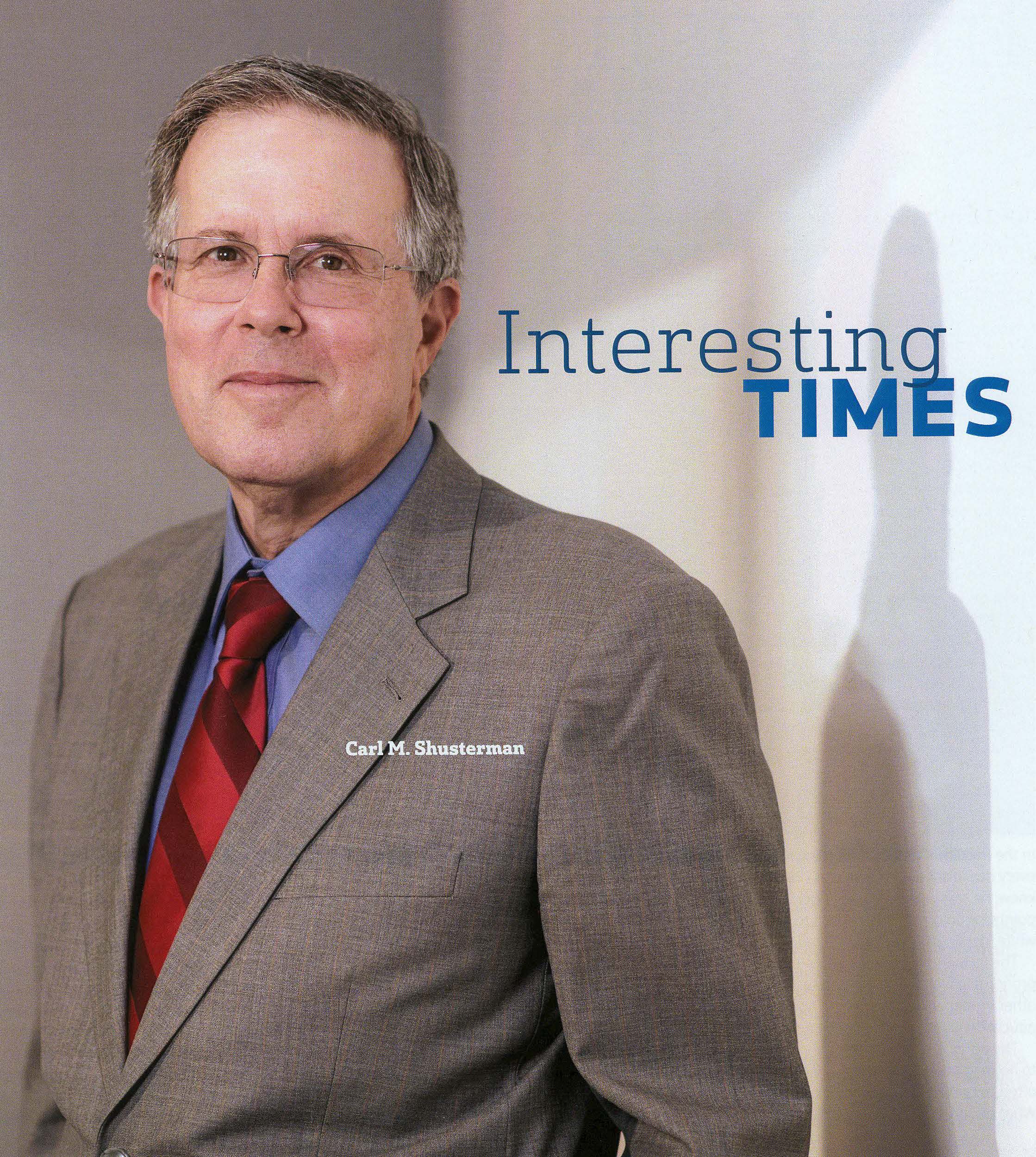 SHUSTERMAN'S IMMIGRATION UPDATE is the Web's most popular e-mail newsletter regarding U.S. immigration laws and procedures with over 40,000 subscribers located in more than 150 countries. It is written by a former INS Trial Attorney (1976-82) with over 30 years of experience practicing immigration law.
Published by the Law Offices of Carl Shusterman, 600 Wilshire Blvd, Suite 1550, Los Angeles, California, 90017. Phone: (213) 623-4592 x0.
Subscribe to our E-Mail Newsletter, join the conversation on our Immigration Facebook Page, follow our Blog Posts and subscribe to our "How-To" Immigration Videos.
Subscribers to SHUSTERMAN'S IMMIGRATION UPDATE: 27,108
Newsletter US Immigration Update September 1999
Table of Contents
Client Reviews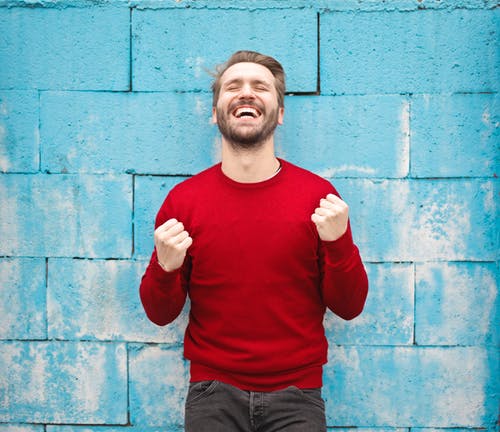 Beyond Excellent!
"It is clear they are experts in the field which allowed me to sit back and relax knowing they would handle everything, which they did!"
- Nico Roseberg, Portland, Oregon
Read More Reviews
Zoom Consultations Available!
NEWS FLASH:
CHAT REMINDER: Join us on Monday, September 20, at 6pm (PDT), 9pm (EDT) for a free, online immigration chat entitled "Till Death Do Us Part – Marriage and the Green Card". For more information, see Topic #4 below.

ASYLEE ADJUSTMENT BACKLOG: The INS announced that there are 37,000 pending adjustment applications submitted by asylees at their Nebraska Service Center. Since the law permits only 10,000 asylees and refugees to adjust status each year, the wait between obtaining asylum and getting a green card is almost four years.

CLEARING YOUR CALIFORNIA CRIMINAL RECORD: Few immigrants and immigration attorneys have a complete understanding of how to clear a criminal record. For those of you in California, there is a new website which uses a step-by-step question and answer approach to simplify the process. See "Clearing Your Criminal Record (in California)" at https://www.shusterman.com/deportationdefense.html

FEWER GREEN CARDS ISSUED IN FY 1998:Over 200,000 fewer persons became immigrants in fiscal year 1998 due to INS backlogs than the law permits. Only 77,000 of a possible 140,000 persons became permanent residents under the employment-based categories.

H-1B PETITIONS: Starting in the last week on August, the INS began processing H-1B petitions with a start date of on or after October 1, 1999.

LEGAL ASSISTANTS: If you are an immigration legal assistant with experience in obtaining H-1B visas and labor certifications for computer professionals, we are ready to make you an offer that you can't refuse. Mail your resume and two writing samples to Law Offices of Carl Shusterman, 600 Wilshire Boulevard, Suite 1550, Los Angeles, CA 90017.

LOTTERY: The State Department announced today that all visa lottery numbers have been used for the current fiscal year. Barring the possibility of there being any "recaptured numbers", the DV-99 lottery is effectively over.

PUBLIC INQUIRY NUMBERS (INS):The phone number for checking the status of pending petitions and applications at INS's Nebraska Service Center has changed to (402) 323-7830.
This month's issue contains the following topics:
1. September 1999 State Department Visa Bulletin
On August 10, 1999, we posted the September 1999 Visa Bulletin, the same day the State Department posted the dates on their web site.
For the Family categories, the priority dates continue to move sluggishly forward. Worldwide numbers move forward from one to five weeks. Visa numbers for persons born in the Philippines and Mexico advance from one to six weeks. The 4th preference category for persons born in India advances 5 weeks.
The Employment categories all remain Current with the exception of the unskilled worker category which advances 5 weeks to April 15, 1993.
Visa Lottery (September, October and November Numbers)
Section 203(c) of the Immigration and Nationality Act provides 50,000 immigrant visas each fiscal year to permit immigration opportunities for persons from countries other than the principal sources of current immigration to the United States. DV visas are divided among six geographic regions. Not more than 3,500 visas (7% of the 50,000 visa limit) may be provided to immigrants from any one country.
For September, immigrant numbers in the DV category are available to qualified DV-99 applicants chargeable to all regions/eligible countries as follows: AFRICA, ASIA, EUROPE, NORTH AMERICA (BAHAMAS), OCEANIA, AND SOUTH AMERICA, CENTRAL AMERICA and the CARIBBEAN ARE ALL CURRENT.
For October, immigrant numbers in the DV category are available to qualified DV-2000 applicants chargeable to all regions/ eligible countries as follows. When an allocation cut-off number is shown, visas are available only for applicants with DV regional lottery rank numbers BELOW the specified allocation cut-off number: AFRICA (12,001); ASIA (4,201); EUROPE (14,016); NORTH AMERICA (Bahamas)(10); OCEANIA (738); SOUTH AMERICA, CENTRAL AMERICA, and the CARIBBEAN (1,200).
For November, immigrant numbers in the DV category are available to qualified DV-2000 applicants chargeable to all regions/ eligible countries as follows. When an allocation cut-off number is shown, visas are available only for applicants with DV regional lottery rank numbers BELOW the specified allocation cut-off number: AFRICA (12,704); ASIA (4,940); EUROPE (14,200) except Albania (4,501); NORTH AMERICA (Bahamas)(15); OCEANIA (753); SOUTH AMERICA, CENTRAL AMERICA, and the CARIBBEAN (1,650).
For an explanation of what the categories, dates and symbols listed below mean, see
https://www.shusterman.com/greencardsthroughrelatives.html
and
https://www.shusterman.com/greencardsthroughemployment/
For the State Department's official version, complete with information about the movement of family, employment and lottery numbers, see
http://travel.state.gov/visa_bulletin.html (Link is no longer operational.)
FAMILY CATEGORIES
| Categories | Worldwide | China (PRC) | India | Mexico | Philippines |
| --- | --- | --- | --- | --- | --- |
| 1st | 6-08-98 | 6-08-98 | 6-08-98 | 9-22-93 | 1-22-88 |
| 2A | 5-08-95 | 5-08-95 | 5-08-95 | 5-01-94 | 5-08-95 |
| 2B | 9-15-92 | 9-15-92 | 9-15-92 | 8-15-91 | 9-15-92 |
| 3rd | 8-08-95 | 8-08-95 | 8-08-95 | 4-15-91 | 10-15-87 |
| 4th | 8-01-88 | 8-01-88 | 12-08-86 | 8-01-88 | 7-01-79 |
EMPLOYMENT CATEGORIES
| Categories | Worldwide | China (PRC) | India | Mexico | Philippines |
| --- | --- | --- | --- | --- | --- |
| 1st | Current | Current | Current | Current | Current |
| 2nd | Current | Current | Current | Current | Current |
| 3rd | Current | Current | Current | Current | Current |
| Unskilled | 4-15-93 | 4-15-93 | 4-15-93 | 4-15-93 | 4-15-93 |
| 4th | Current | Current | Current | Current | Current |
| Religious | Current | Current | Current | Current | Current |
| 5th | Current | Current | Current | Current | Current |
2. Immigration Government Processing Times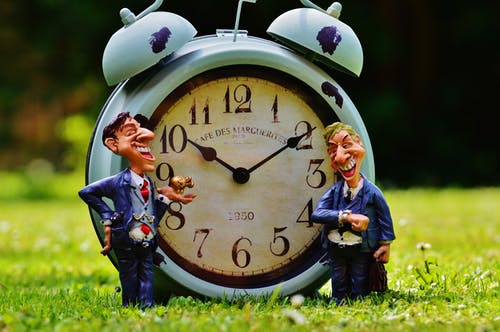 We link to the most recent immigration waiting times for each of the four USCIS Service Centers, the National Benefits Center and the Administrative Appeals Office. We also link to the processing times of all of the 83 USCIS District Offices and Sub-offices. We link to the Labor Department's page entitled "Processing dates for labor certification applications". Finally, we link to the State Department's "Visa Wait Times" page.
3. H-1B Cap: Many Proposals, But Will We See Some Action?
The 106th Congress returned from their recess on September the 8th to a host of proposals for dealing with the H-1B cap problem.
A group of Republican Senators including Phil Gramm, Trent Lott, Mitch McConnell, John Ashcroft, and Spencer Abraham sponsored "The New Workers for Economic Growth Act of 1999" (S. 1440) which would raise the H-1B cap to 200,000 annually. A companion bill (H.R. 2698) was introduced in the House of Representatives by Congressman David Drier (R-CA).
Silicon Valley Congresswoman Zoe Loefgren (D-CA), along with a number of other Members of Congress, is sponsoring the "BRAIN Act" (H.R.2687) to provide for "T" visa for foreign-born graduates of U.S. universities in the fields of mathematics, sciences, engineering and computer science.
President aspirant John McCain (R-AZ) has sponsored his own bill to raise the H-1B cap to 175,000 and allow for annual adjustments by the Secretary of Labor.
To see the complete text of these bills, see https://www.shusterman.com/legislationusimmigration.html
under "Legislative Developments in 1999" and scroll down to "Bills to Raise the Cap on H-1B Visas".
Despite all of these proposals, the question remains: "Are any of these bills headed anywhere but oblivion?" Not if the "Hearing on the H-1B Temporary Professional Worker Visa Program and Information Technology Workforce Issues" held on August 5, 1999 before the House Subcommittee on Immigration and Claims is any indication.
Although, Republican Presidential hopefuls from George W. Bush on down are supporting an increase in the H-1B cap, Subcommittee Chairman Lamar Smith (R-TX) remains out-of-step with the leaders of his own party. Where others see a growing shortage of U.S. workers in the Information Technology sector (Computer graduates of U.S. universities fell each year from 1990 to 1996.), Rep. Smith has identified "fraud" as the culprit in this year's shortage of H-1B numbers.
The new fiscal year is rapidly approaching, and the White House seems no more enthusiastic about increasing the H-1B cap than is Congressman Smith. However, Silicon Valley is in California and at least one observer does not believe the White House is going to jeopardize Vice President Gore's chances of carrying California in near year's election by failing to support a compromise bill to raise the H-1B cap.
4. Chats: Till Death Do Us Part – Marriage and the Green Card
Our August Green Card Chat on CareerPath.com was a huge success. Your questions were terrific, and a transcript of the chat is online at
Link to chat no longer available
under "Getting Your Green Card: Cracking the Code (August 16, 1999)".
Our next employment-related chat with CareerPath.com will occur on October 11th at 6pm, PDT. It will be entitled "The Visa Bulletin: Outlook for the New Year".
In addition, we have entered into a joint venture with About.com to conduct a series of immigration chats.
The following is a schedule of our first three chats with About.com:
September 20th, 6pm, PDT
"Till Death Do Us Part: Marriage and the Green Card"
October 4th, 6pm, PDT
"No Foreign Prince or Potentate: Becoming a U.S. Citizen"
October 18th, 6pm, PDT
"Alphabet Soup: Understanding Temporary Visas"
All chats may be accessed through a link in the box entitled "U.S. Immigration News" on our homepage.
Transcripts of previous chats and a schedule of upcoming chats may be accessed at
Link to chat no longer available
5. Immigration Trivia Quiz:
Quiz Removed.
6. INS's New Website Emphasizes Content over Form(s)
When we wrote the June 1999 Immigration Trivia Quiz about immigration Policymakers, I fully intended to include INS Commissioner Doris Meissner. I did not only because after over an hour of searching, I was unable to find a (green card-sized) photo of Ms. Meissner. There is a photo of her together with me and a congressional aide in our photo gallery at https://www.shusterman.com/inscommissionerandcarlshusterman.html
but I searched the INS website for a photo of the Commissioner to no avail. Finally, I gave up thinking that this failure spoke volumes about what was wrong with the agency.
While the INS Website contains a slick, glossy format, tons of information, and I'm sure that the new search engine is "totally cool" as the webmaster informs us, call me a nitpicker, but I was "totally bummed out" to discover that:
FORMS: The number of downloadable INS forms included on the new site remains at 54, exactly the same as in the old site. With the kind of money that the INS spent redoing the site, would it be asking too much for the agency to include such commonly-used forms as I-129 and I-140?

PROCESSING TIMES: When I saw the words "current processing times" on the new website, my heart started to race! All the hours I spend each month updating service center and district processing times (only to get dozen of e-mail messages asking why our processing are not more up-to-date: Easy answer – because we have to wait for the INS to issue new processing times before we can post them online ;-) would stop. I could simply link to INS's page, and spend a few extra hours each month with my family (or watching the boob tube munching on potato chips). But I was sorely disappointed when I clicked "current processing times" and got the following terse message: "Processing time varies by case type. The projected processing time is included on each receipt notice (Form I-797) sent to applicants and petitioners."

IMMIGRATION SERVICES AND BENEFITS: Here is a topic that, at first click, looks promising. However, upon exploring further, it becomes apparent that many of the most useful topics, like permanent residence and temporary benefits, are not even links at the present time.
So, is there anything new on the INS website that makes it a useful destination for would-be immigrants? As a matter of fact, there is. Click on "Field Offices" and you can find a clickable nationwide map, an alphabetical index to all INS district, regional, and asylum offices. Some of the offices provide useful tips on completing and assembling petitions and applications, and fax and phone numbers for determining the status of your petition/application. Of course, the section on INS laws, regulations, operating instructions and interpretations, even though it is not new, is invaluable. The site contains decisions of the Board of Immigration Appeals from June 1953 to December 1998.
We link to some of the more useful INS web pages at https://www.shusterman.com/uscitizenshipandimmigrationservices.html
We'll give the new INS website the benefit of the doubt. We will re-review it in a few months, and let you know whether, like fine wine, it has improved with age.
7. Legislation: INS Reform, 245(I), Nurses, Amnesty
Before Congress took its August recess (August 7 – September 8), a host of bills were introduced concerning immigration.
INS Reform
90+ House members, led by Congressmen Harold Rogers (R-KY), Lamar Smith (R-TX) and Silvestre Reyes (D-TX), introduced and held hearings on the "Immigration Reform and Improvement Act of 1999" (H.R. 2528). The bill was introduced on July 15 and hearings were held on July 29. The bill would split the INS into two separate agencies, one devoted to enforcement and other to service.
Immigration advocacy groups lined up in opposition to H.R. 2528, fearing that the bill would simply make things worse by weakening accountability and by skirting the issue of funding.
The advocacy groups have established the following four principles which any INS restructuring bill must meet before they will support it:
Separate enforcement and adjudications
Provide a single, accountable voice in charge of immigration policy and decisions
Mandate coordination between enforcement and adjudications
Provide an adequate funding mechanism
So, after consulting with pro-immigrant groups, a bipartisan trio of Senators (Abraham, Kennedy and Hagel) introduced the "INS Reform and Border Security Act of 1999" (S.1563) on August 5th which would create a new Immigration Affairs Agency within the Department of Justice in place of the INS, and would give the new agency authority over both enforcement and service.
In the House of Representatives, Rep. Sheila Jackson Lee (D-TX) introduced the Immigration Restructing and Accountability Act of 1999 (IRAA) on August 3rd. This bill (H.R. 2680) would create a National Immigration Bureau (NIB) within the Justice Department and would establish separate NIB divisions for adjudications, enforcement and detention.
IRAA, which is being supported by immigration advocacy groups, would also restore section 245(i). Importantly, IRAA would end the practice of user fees paid by applicants for immigration benefits being diverted for other purposes. In the past two fiscal years, Congress has diverted over $500 million in user fees to pay for detention, DOJ Oversight, IG investigations, asylum and refugee process and other projects unrelated to adjudications. No wonder service backlogs continue to grow despite all of the increases in filing fees!
245(i), Nurses, Amnesty
Other legislation, including a bill to extend the benefits of section 245(i), create an H-1C visa for 500 registered nurses per year and extend the limited amnesty that Congress passed in 1997 for Cubans and Nicaraguans to other Central Americans, Haitians, Peruvians and Columbians has also been introduced in Congress. In the case of the nurse bill, the legislation has already passed the House and has been introduced in the Senate.
Read the complete text of each of these bills, as well as testimony given at the House hearings on H.R. 2528, at https://www.shusterman.com/legislationusimmigration.html under "Legislative Developments in 1999".
8. 600,000 Ten-Year Green Cards About to Expire
The next big INS backlog is already here. Back in the Fall of 1989, the INS began issuing green cards with a 10-year expiration date. The INS introduced the 10-year expiration date in 1989 so cards could be updated with more security features to prevent counterfeiting. New cards feature a digital photograph and fingerprint images on the front, in addition to holograms and an optical memory strip encoded with biographical information on the back.
Many immigrants wrongly fear that if they fail to renew their green cards, they will no longer be permanent residents, and may be subject to deportation. The card is simply evidence of permanent resident status, but even if a card expires, the bearer of an expired card remains a lawful permanent resident.
Still, it is a wise idea to renew the card in a timely manner. Attempting to reenter the U.S. after a trip abroad using an expired green card could cause major problems. Similarly, an expired card would be worthless to an immigrant wishing to change employment.
On September 8, the INS issued a press release containing questions and answers about how and when to renew a green card which is about to expire.
Since 660,000 of these cards will expire this year, the burden on the INS in replacing them is overwhelming. In some INS district offices, over 1,000 persons line up every morning simply to renew their old cards. The INS website allows immigrants to download the form for renewing the green card for free. However, many, if not most, of INS's customers lack computers.
If your green card is about to expire, you may download an application for a new green card at https://www.shusterman.com/formsusimmigration/ by clicking on "I-90" – Application to Replace Alien Registration Card. 
9. Physicians: Restoration of National Interest Waivers?
The Senate appropriations bill for the Commerce, State and Justice Departments (S. 1217), contains a provision that would restore the ability of certain foreign physicians working in medically underserved areas to obtain national interest waivers. The Senate bill was co-sponsored by both Senate Majority Leader Trent Lott and Senate Minority Leader Tom Daschle.
Even though the provision is contained in the House bill (H.R. 2670), there are some anti-immigrant Congressman in the House of Representatives who would like to see the provision deleted from the final bill. The bill is schedule to go a House-Senate conference committee
IF YOU CARE, you must engage in active advocacy with your Members of Congress. Employers, physicians, and their legal representatives should contact their legislators to advocate the restoration of national interest waivers for physicians toiling in medically underserved areas caring for poor and disadvantaged American citizens.
At a minimum, please contact Congressman Harold Rogers (R-KY), the Chairman of the Subcommittee for Appropriate for Commerce, State, Justice and the Judiciary, 2470 Rayburn House Office Building, Washington, D,C. 20515 – Phone: (202) 225-4601, Fax: (202) 225-0940; and Congressman Jose Serrano (D-NY), 2342 Rayburn House Office Building, Washington, D.C. 20515-3216 – Phone: (202) 225-4361, E-Mail: jserrano@mail.house.gov
If IMG's were not willing to work in medically underserved areas, many Americans would be deprived of medical care. There are not a sufficient number of new graduates from U.S. Medical Schools ready, willing and able to work in underserved areas. The September 1st issue of the Journal of the American Medical Association reports that the number of students applying for admission to U.S. medical schools fell for the second year in a row.
The Veteran's Administration is circulating a draft of a very restrictive policy regarding J waivers for physicians.
Fortunately, the policy is still under discussion. All interested parties should write to Undersecretary for Health, Department of Veterans Affairs, Veterans Health Administration, Washington, DC 20420 with a copy to Mr. Greg Neuner at the same address.
10. Answer to August's Immigration Trivia Quiz
Quiz Removed.
Carl Shusterman
September 16, 1999
Coming to you from Yellowstone National Park :-)
Newsletter US Immigration Update September 1999 – Quick Links
About Us
Back Issues of Our Newsletter
Citizenship
Client Testimonials
Forms Download
Green Cards
Job Search
PERM
Processing Times
Schedule a Legal Consultation
Subscribe to Our Newsletter
Success Stories
Temporary Visas
Visa Bulletin