Volume Four, Number Eleven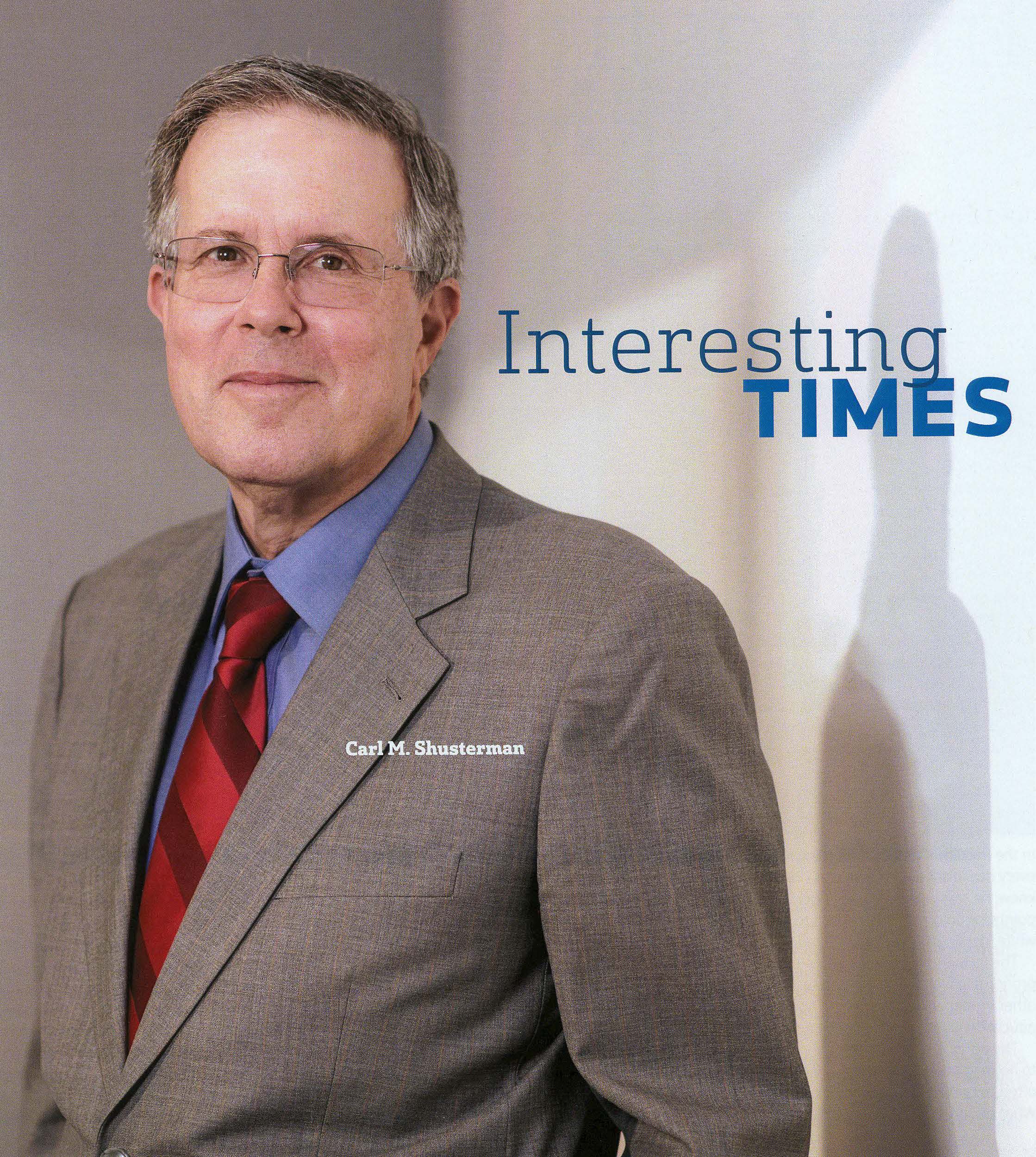 SHUSTERMAN'S IMMIGRATION UPDATE is the Web's most popular e-mail newsletter regarding U.S. immigration laws and procedures with over 40,000 subscribers located in more than 150 countries. It is written by a former INS Trial Attorney (1976-82) with over 30 years of experience practicing immigration law.
Published by the Law Offices of Carl Shusterman, 600 Wilshire Blvd, Suite 1550, Los Angeles, California, 90017. Phone: (213) 623-4592 x0.
Subscribe to our E-Mail Newsletter, join the conversation on our Immigration Facebook Page, follow our Blog Posts and subscribe to our "How-To" Immigration Videos.
Subscribers to SHUSTERMAN'S IMMIGRATION UPDATE: 27,822
Newsletter US Immigration Update November 1999
This month's issue contains the following topics:
Table of Content
Client Reviews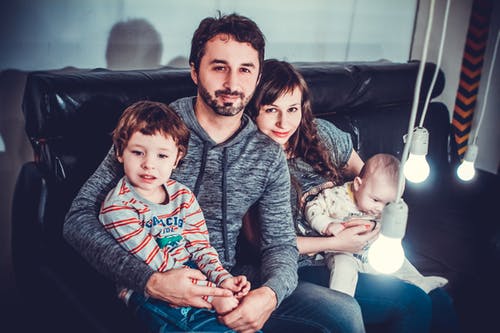 Life Saver
"After wasting thousands of dollars on other lawyers, Mr. Shusterman was life saver. I recommend him hands down!"
- Mukta Mohan, Buffalo, New York
Read More Reviews
Zoom Consultations Available!
NEWS FLASHES:
URGENT ACTION ALERT: Possible last minute deal between White House and Congress to split the INS. Call the Capitol Switchboard at (202) 224-3121 and express your strong opinion that one person be held accountable for the immigration function in the Justice Department and that the enforcement and service branches of the new agency which emerges continue to coordinate with each other. It is the service and benefits branch/agency which could be in mortal danger!
Administrative Denaturalization: Recently, a 3-judge panel of the U.S. Court of Appeals for the Ninth Circuit upheld the validity of administrative denaturalization by a 2-1 margin. Now the Court has decided to rehear the case en banc with an 11-judge panel.
Chennai Mailing List: Interested in what's going on in the American Consulate in Chennai, India? Then sign up for their free mailing list at http://www.sphynx.com/madrasus/ (Link is no longer operational.)
Temporary Protected Status: The Attorney General has renewed the TPS status of residents of Sudan, Burundi and Sierra Leone for another 12-month period until November 2, 2000.
1. November 1999 State Department Visa Bulletin
On October 13, 1999, we posted the November 1999 Visa Bulletin, before the State Department posted the dates on their web site.
For the Family categories, the priority dates continue to advance slowly. Worldwide numbers move forward from two to six weeks. Visa numbers for persons born in the Philippines and Mexico were practically moribund. Mexican 2B and Philippines 3rd and 4th did not budge a single day. The Philippine 4th (Brothers and sisters of U.S. citizens is still lingering back in 1979, a wait of over 20 years! What about an amnesty for these poor folks who have played by the rules?) The 4th preference category for persons born in India advances 5 weeks.
The Employment categories all remain Current with the exception of the unskilled worker category which advances 6 weeks to July 15, 1993.
Visa Lottery (November, December and January Numbers)
Section 203(c) of the Immigration and Nationality Act provides 50,000 immigrant visas each fiscal year to permit immigration opportunities for persons from countries other than the principal sources of current immigration to the United States. DV visas are divided among six geographic regions. Not more than 3,500 visas (7% of the 50,000 visa limits) may be provided to immigrants from any one country.
For November, immigrant numbers in the DV category are available to qualified DV-2000 applicants chargeable to all regions/ eligible countries as follows. When an allocation cut off number is shown, visas are available only for applicants with DV regional lottery rank numbers BELOW the specified allocation cut off number: AFRICA (12,001); ASIA (4,201); EUROPE (14,016); NORTH AMERICA (Bahamas)(10); OCEANIA (738); SOUTH AMERICA, CENTRAL AMERICA, and the CARIBBEAN (1,200).
For December, immigrant numbers in the DV category are available to qualified DV-2000 applicants chargeable to all regions/ eligible countries as follows. When an allocation cut off number is shown, visas are available only for applicants with DV regional lottery rank numbers BELOW the specified allocation cut off number: AFRICA (12,704); ASIA (4,940); EUROPE (14,200) except Albania (4,501); NORTH AMERICA (Bahamas)(15); OCEANIA (753); SOUTH AMERICA, CENTRAL AMERICA, and the CARIBBEAN (1,650).
For January 2000, immigrant numbers in the DV category are available to qualified DV-2000 applicants chargeable to all regions/ eligible countries as follows. When an allocation cut off number is shown, visas are available only for applicants with DV regional lottery rank numbers BELOW the specified allocation cut off number: AFRICA (12,800) except Ghana (6,040) and Nigeria (5801); ASIA (4,940); EUROPE (14,200) except Albania (5,100); NORTH AMERICA (Bahamas)(15); OCEANIA (753); SOUTH AMERICA, CENTRAL AMERICA, and the CARIBBEAN (1,650).
For an explanation of what the categories, dates and symbols listed below mean, see https://www.shusterman.com/greencardsthroughrelatives/ and https://www.shusterman.com/greencardsthroughemployment/
FAMILY CATEGORIES
| Categories | Worldwide | China (PRC) | India | Mexico | Philippines |
| --- | --- | --- | --- | --- | --- |
| 1st | 8-15-98 | 8-15-98 | 8-15-98 | 10-15-93 | 3-22-88 |
| 2A | 8-08-95 | 8-08-95 | 8-08-95 | 6-15-94 | 8-08-95 |
| 2B | 11-01-92 | 11-01-92 | 11-01-92 | 8-22-91 | 11-01-92 |
| 3rd | 9-22-95 | 9-22-95 | 9-22-95 | 6-01-91 | 11-15-87 |
| 4th | 9-08-88 | 9-08-88 | 2-15-87 | 9-08-88 | 7-15-79 |
EMPLOYMENT CATEGORIES
| Categories | Worldwide | China (PRC) | India | Mexico | Philippines |
| --- | --- | --- | --- | --- | --- |
| 1st | Current | Current | Current | Current | Current |
| 2nd | Current | Current | Current | Current | Current |
| 3rd | Current | Current | Current | Current | Current |
| Unskilled | 7-15-93 | 7-15-93 | 7-15-93 | 7-15-93 | 7-15-93 |
| 4th | Current | Current | Current | Current | Current |
| Religious | Current | Current | Current | Current | Current |
| 5th | Current | Current | Current | Current | Current |
2. Immigration Government Processing Times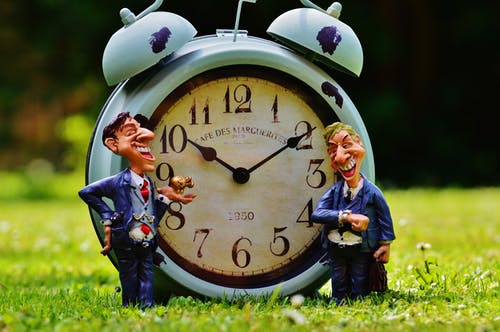 We link to the most recent immigration waiting times for each of the four USCIS Service Centers, the National Benefits Center and the Administrative Appeals Office. We also link to the processing times of all of the 83 USCIS District Offices and Sub-offices. We link to the Labor Department's page entitled "Processing dates for labor certification applications". Finally, we link to the State Department's "Visa Wait Times" page.
3. Physicians and Nurses: New Law Offers Some Relief
During the last year, many bills regarding immigration were introduced, but few were enacted into law. Bills to split the INS into two agencies, raise the H-1B cap, or repair the damage inflicted by the 1996 anti-immigrant law all remain pending.
The most significant immigration law to be passed in 1999 was the "Nursing Relief for Disadvantaged Areas Act of 1999" which, despite its title does a lot more to help physicians than it does to assist hospitals and nurses.
PHYSICIANS
Section 5 of the law restores the ability of physicians working in medically underserved areas to obtain National Interest Waivers (NIW's). According to our reading, the law benefits not only IMG's with J waivers, but also IMG's who did their residencies/fellowships using H-1B visas. Some Canadian physicians may also obtain NIW's. To qualify a physician needs to work in a HPSA/MUA (or for the VA) for a period of five years, obtain a letter from a Federal agency or a department of public health in any State that the "physician's work in such an area or at such facility was in the public interest".
As a matter of strategy, the NIW petition can, and should, be submitted immediately upon the law's enactment, especially for physicians from countries like India where the EB-2 category is likely to backlog soon. Once the physician obtains the approval of an NIW, he/she should immediately apply for adjustment of status and an EAD. Upon receiving an EAD, there is no reason to be concerned about H-1B issues such as the LCA, the numerical cap or 6-year maximum duration limitation. Also, the physician's spouse and children may qualify for EAD's and advance parole.
For a brief summary of Section 5, see https://www.shusterman.com/physiciannationalinterestwaiverlaw1999/
To read the text of Section 5, see https://www.shusterman.comphysiciansnationalinterestwaiverlaw/
Interested in participating in a free online chat regarding what the new law means to you? We will display information on the date and time of this chat of our homepage and news ticker in the near future.
REGISTERED NURSES
For hospitals in medically underserved areas who are unable to hire RN's because of the national nursing shortage, the enactment of this law promises to be as effective a cure as a dose of aspirin for a cancer patient :-(
The law, which is patterned after the Immigration Nursing Relief Act of 1989 (INRA), guarantees that those hospitals which qualify to petition for H-1C temporary visas for foreign-born RN's will need an experienced law firm to complete massive "attestations" required to be submitted to the Labor Department.
Our law firm successfully completed over 100 such attestations under INRA, and the requirements under the new law are essentially the same with a few interesting new restrictions: (1) No more than 500 RN's may obtain H-1C visas in a single year, with a per-state cap of 50 for large states and 25 for small states; (2) Only hospitals in Health Professional Shortage Areas (as of March 31, 1997!) may qualify as petitioners; (3) A maximum of 33% of the hospital's RN's may be H-1C visaholders; (4) The hospital must have at least 190 licensed acute care beds, 35% Medicare patients and 28% Medicaid patients.
What does a qualifying hospital have to attest to? Using both the wording of the law and the regulations under INRA as guides: (1) the hospital will have to pay all RN's the higher of the "prevailing wage" in the area or the "actual wage" paid to other nurses at the facility, (2) the hospital must show that it is taking "timely and significant steps" to recruit and retain U.S. nurses, (3) there is no strike, lockout or layoff, (4) all RN's are to be informed whenever the hospital petitions for an H-1C nurse, etc., etc.
How difficult will it be to submit an attestation which is not only approvable, but which limits the legal liability of the attesting hospital? We won't know until the Labor Department issues regulations to implement the new law. The law provides that DOL must issue interim or interim final regulations within 90 days of the of the law's enactment, but don't hold your breath. The 1989 law gave DOL far more time to issue regulations, yet DOL failed to do so until four months after the due date!
With a 500 RN cap per year, hospitals would be well-advised to begin the arduous process of documenting their attestations well in advance of the DOL's regulations. I devoted an entire issue of the Immigration Law Review of the Hospital Council of Southern California detailing how to successfully complete an attestation under the 1989 law. This explanation may prove helpful to hospitals wishing to begin preparing their attestations now. To receive a copy of my article, please send me an 8 1/2″ by 11″ stamped ($1.04 in postage) self-addressed envelope, and I'll send you a copy of my article gratis.
If you would be interested in participating in a free online chat regarding how to complete an attestation, please include your business card (with your e-mail address). If we receive at least 50 such requests, we will schedule an "RN Attestation Chat".
We look forward to hearing from you!
4. Unlawful Presence: Hypotheticals and Answers
In the beginning, there were lawful immigrants and nonimmigrants and their deportable and excludable brethren. Deportation and exclusion proceedings were later merged in removal proceedings.
Then there is adjustment of status, which is not necessarily available to all aliens who are not deportable, excludable or removable. Failure to maintain status, even on a prior visit to the U.S., may result in ineligibility for adjustment of status. However, exceptions exist for "immediate relatives" and for those adjusting under section 245(i) and 245(k).
In 1986, a law was enacted to impose sanctions on employers who hire "unauthorized aliens". Unauthorized aliens are not necessarily illegal. They are simply persons who are not permitted to work for a particular employer.
Then, in 1996, the twin concepts voiding one's visa by overstaying (section 222g) and becoming inadmissible for three or 10 years (or permanently) for accumulating "unlawful presence" were written into the law.
How the concepts of removability, eligibility of adjustment of status, unauthorized aliens and those subject to visa cancellation and the 3/10 year/permanent bars are to be construed and harmonized is enough to tax the brain of a law professor, never mind an immigration attorney or a would-be immigrant trying to understand the laws in order to comply with them.
Think we are exaggerating? Try your luck with the following hypotheticals at https://www.shusterman.com/unlawfulpresencehypotheticals/
and after recording your responses, check your Immigration IQ by comparing your answers with ours at https://www.shusterman.com/unlawfulpresencehypotheticals/
A few Members of Congress designed this incredibly complex scheme of laws over a number of years. We developed this set of hypotheticals and answers as part of a panel presentation at the annual California Chapters Conference of the American Immigration Lawyers Association which was held in San Diego on November 4th and 5th.
5. Litigation: Lawsuit to Compel INS to Reduce Processing Times
A couple of months ago, we sued the INS over what we found to be an outrageous rationale for denying a petition for permanent residence. The Assistant U.S. Attorney who handled the case called us recently and told us that the INS had agreed to reverse its decision and grant the petition. Last week, we received the approval in the mail. Happily, we dropped the lawsuit.
Over the past few years, as backlogs have continued to grow, a number of people have sued the INS demanding that their applications be processed within a reasonable amount of time. When the INS approved their applications/petitions, they also dropped their lawsuits.
Meanwhile, the problems of processing delays have gone from bad to worse. Adjustment of status applications which, in 1994, took two to three months to process now take two to three years. Employment-based visa petitions which are supposed to take 60 days to process according to INS Headquarters take almost one year in three of the four Service Centers. The list goes on and on. Nationwide, there are nearly 4.5 million pending applications at the INS. Processing delays have resulted in the issuance of nearly 500,000 green cards less than the legal limit between 1995 and 1999 despite the fact that over 3.5 million persons are waiting to be reunited with family members in the U.S.
What makes matters worse is that last year, INS substantially raised filing fees with the promise that service improvements would soon follow. What happened to the extra cash? Much of it was diverted to law enforcement purposes.
Now, there is an organization which is contemplating bringing a nationwide class action lawsuit on behalf of immigrants and their sponsors to reduce INS processing delays. The organization is the American Immigration Law Foundation (AILF) and AILF's ace litigator, Nadine Wettstein, is looking to litigation to solve the overall problem, not just for those persons who can afford to pay an attorney to fight their case in the Federal Courts. Ms. Wettstein explains that "it is fine for the people who have attorneys — they get their applications processed, they are happy, they got what they wanted…but the larger problems at the INS don't get resolved."
By the way, AILF is a non-profit, tax-exempt foundation which depends on donations to carry out its mission. If you would benefit from a lawsuit to reduce processing delays, you should consider making a donation to AILF. Even donations of under $100 (or even $10!) are acceptable. Send your check to American Immigration Law Foundation, 1300 Eye Street, N.W., Suite 490 East, Washington, D.C. 20005.
While you are thinking about it, go to AILF's website at http://www.aila.org and subscribe to AILF's free monthly e-mail newsletter.
6. Immigration Trivia Quiz:
Quiz Removed.
7. Chats: Transcripts Online for All October and November Chats
Together with About.com and CareerPath.com, we hosted the following four free online immigration chats during October and November:
October 11 – "The Visa Bulletin: Outlook for the New Year"
October 18 – "Immigration Forms – Filling in the Blanks" with Claudia Gregorian, Legal Assistant
October 25 – "No Foreign Prince or Potentate: Becoming a U.S. Citizen"
November 1 – "Alphabet Soup: Understanding Temporary Visas"
8. Website: Don't Get Lost in the Rain in Juarez
It seems like every few days, we send one of our clients to the U.S. Consulate in Ciudad Juarez, Mexico to obtain a temporary visa. Rarely is it necessary for them to spend extra money to be accompanied by an attorney. And, I'm delighted to report, all have returned to the U.S., with the appropriate visa stamped in their passports.
Of course, most of our clients have never been within a hundred miles of El Paso, Texas or Juarez. Wouldn't it be convenient if someone met them at the airport in El Paso, booked a hotel room for them, obtained a visa for them to enter Mexico, and then picked them up after they crossed back into the U.S. and drove them back to the El Paso airport? And did all of these things for a reasonable fee?
Their are several small organizations who perform these services, thereby considerably easing the trauma of persons applying for visas in Juarez.
Recently, I stumbled on the website of one of these services. Since I had never used the services of this particular organization, I asked them for a reference, and they referred me to my friend Jim Mayock, an attorney in San Francisco, who had nothing but nice things to say about them.
Their names are Victor and Marco Garcia, and here is what they have to say about themselves and their website:
"This site is for people going the US Consulate in Ciudad Juarez to apply for a multiple entry visa (H1B, F-1, J-1 etc). A lot of people went to Ciudad Juarez used Victor Garcia's help (Victor and Marco Garcia has been helping people getting multiple entry visa for the last 6 years). For $40, he will obtain a 3-day entry permit to Mexico, pick you up from a hotel, drop you off at the US Consulate, pick you up from US-Mexico border after you get the visa, and drop you off back to your hotel.
This site details all the information you need to apply for a visa from Ciudad Juarez: planning how to make an appointment, what information to send to Victor Garcia (the spanish letter), what documents to bring with you for your interview, the trip to El Paso and lodging hotel information, what to expect once inside the Consulate and common interview questions, and what to do at the US INS building."
Check out Victor and Marco Garcia's website by clicking on https://www.shusterman.com/temporaryvisas/ and scrolling down to "Planning Your Trip to the U.S. Consulate in Juarez Mexico".
9. Recent Improvements on the INS Website
The INS Website continues to improve at such a rate that soon I may quit my night job (webmaster) to concentrate solely on my day job as an immigration attorney.
Here is a message that I received from INS webmaster Gregg Beyer on October 22, 1999 detailing a number of improvements on the INS site:
Carl,
We have really been pleased with the fact that so many people have been downloading so many forms from our Website. That's good news for us. But, based on anecdotal feedback we received from a few customers and staff, we found that some people were having trouble identifying the correct fees and filing locations for forms downloaded from the INS Website. As a consequence, some were showing up with the wrong fees, or were coming to file a form in the wrong place (as in going to an INS District Office with a form that should be filed at a Service Center). While part of the problem sometimes came from people not reading carefully the Instructions on the forms themselves, especially the "Where Do I File?" section when there is one (which is in almost all cases), we decided there was perhaps a little more we could do to make their job easier. So we created a new "Forms, Fees and Filing Locations Chart" that consolidates information previously on our Forms Download Chart, the Fees Chart and the Direct Mail Chart.
Gregg
10. Answer to October's Immigration Trivia Quiz
Quiz Removed.
Carl Shusterman
Certified Specialist in Immigration Law, State Bar of California
Immigration and Naturalization Service (INS) Attorney (1976-82)
Member of AILA Board of Governors (1988-97)
Law Offices of Carl Shusterman, 600 Wilshire Blvd., Suite 1550
Los Angeles, CA 90017
Phone: (213) 623-4592 x0, Fax: (213) 623-3720
Maui, Hawaii :-)
Newsletter US Immigration Update November 1999 – Quick Links
About Us
Back Issues of Our Newsletter
Citizenship
Client Testimonials
Forms Download
Green Cards
Job Search
PERM
Processing Times
Schedule a Legal Consultation
Subscribe to Our Newsletter
Success Stories
Temporary Visas
Visa Bulletin
November 10, 1999