Back Issues of SHUSTERMAN'S IMMIGRATION UPDATE
Volume Nine, Number Three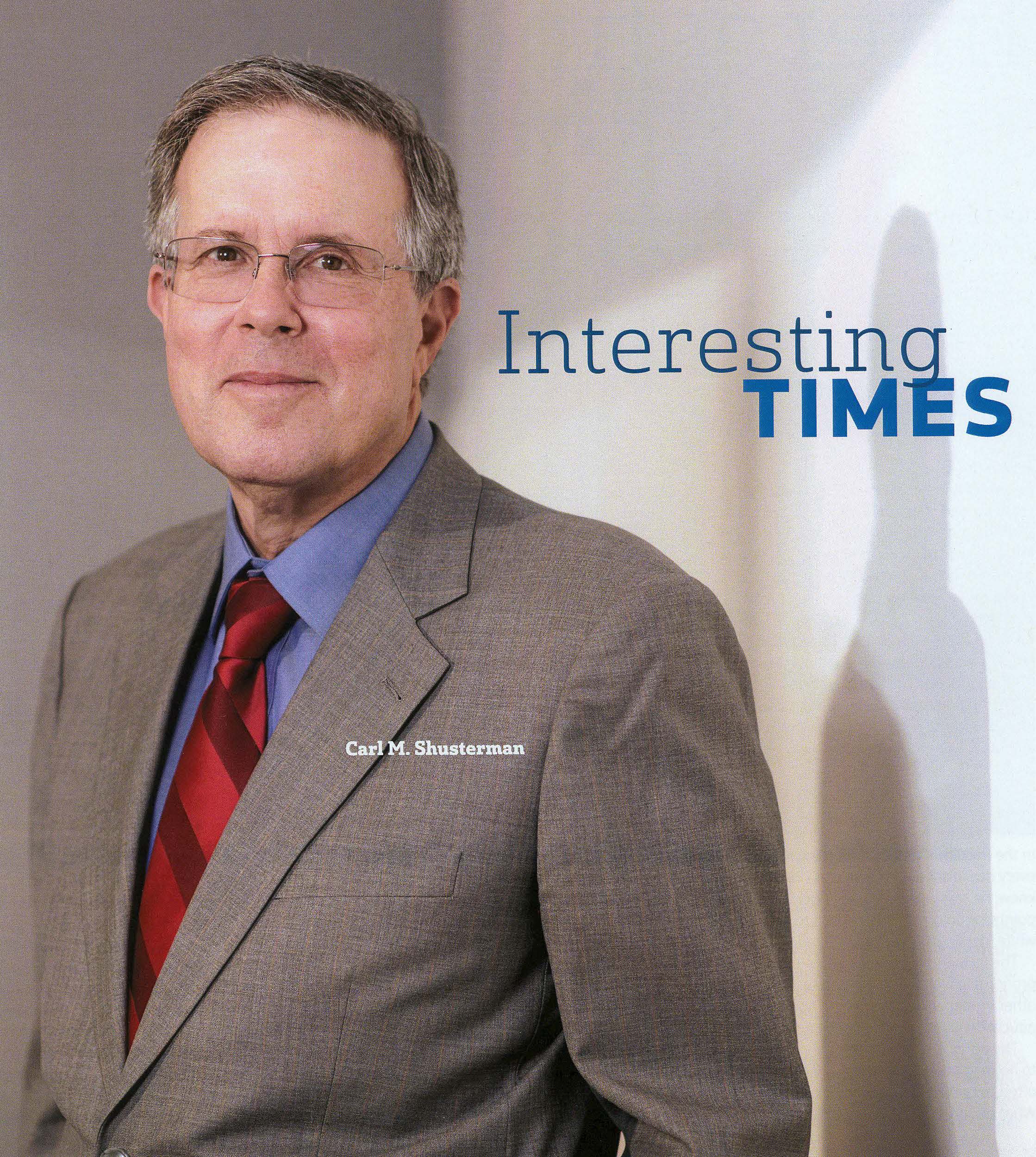 SHUSTERMAN'S IMMIGRATION UPDATE is the Web's most popular e-mail newsletter regarding U.S. immigration laws and procedures with over 40,000 subscribers located in more than 150 countries. It is written by a former INS Trial Attorney (1976-82) with over 30 years of experience practicing immigration law.
Published by the Law Offices of Carl Shusterman, 600 Wilshire Blvd, Suite 1550, Los Angeles, California, 90017. Phone: (213) 623-4592 x0.
Subscribe to our E-Mail Newsletter, join the conversation on our Immigration Facebook Page, follow our Blog Posts and subscribe to our "How-To" Immigration Videos.
Client Reviews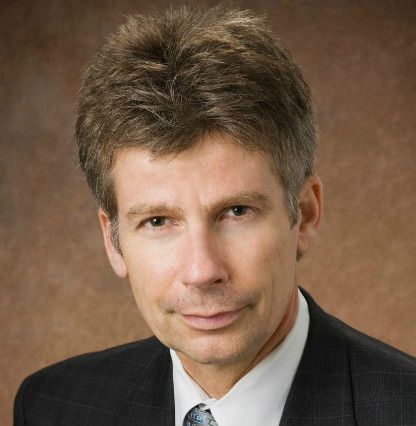 Highly Competent Legal Services
"I work with Merritt Hawkins, the largest physician search firm in the United States. For over 20 years, we have partnered with The Law Offices of Carl Shusterman, which assists us in obtaining visas for the many international physicians we recruit. Mr. Shusterman and his staff have been an indispensable resource of expertise, allowing us to recruit international doctors in the most efficient manner possible on behalf of our clients."
- Phil Miller, Merritt Hawkins, Dallas, Texas
Read More Reviews
Zoom Consultations Available!
Newsletter US Immigration Update March 2004
TABLE OF CONTENTS:
NEWS FLASHES:
Amnesty (LULAC)– As we predicted in our January newsletter, on February 18, U.S. District Court Judge Lawrence Karlton approved the Settlement Agreement between the Department of Homeland Security and the plaintiffs in the long-running LULAC (Newman) late amnesty case. We anticipate that the government will publish filing instructions for CSS and LULAC class members by the end of this month. Starting as early as April, class members will have a one-year period in which to apply for permanent residence. For more information, including the complete text of the settlement agreements, see our "Amnesty" page at

https://www.shusterman.com/amnestyusimmigration.html

Asylum– The Department of State has issued both its "2003 Country Reports on Human Right Practices" in 196 countries and its "International Religious Freedom Report of 2003." These reports are especially helpful in the preparation of Requests for Asylum, Withholding of Removal, applications made under the Convention Against Torture (CAT) and for immigration benefits where hardship is a factor. These reports should be read in conjunction with similar reports published by private organizations like Amnesty International and Human Rights Watch. We link to all of these reports from our "Asylum" page at
Detention– On March 1, a Federal Judge, recently appointed by President Bush, held that a regulation published in 2001 which allows DHS Trial Attorneys to prevent certain custody decisions of Immigration Judges from becoming effective by filing a stay is unconstitutional under the Due Process Clause of the 5th Amendment to the Constitution.The ruling states that the present system "produces a patently unfair situation by taking the stay decision out of the hands of judges altogether and giving it to the prosecutor who has by definition failed to persuade a judge in an adversary hearing that detention is justified."Soon after the regulation was published, without public comment, we expressed the opinion that "it undermines the liberties that our country is based upon, and allows an administrative agency to exercise unchecked authority over individuals." See

https://www.shusterman.com/newsletterusimmigrationdecember2001.html#4

Kudos to the attorney for the plaintiff, Marc Van Der Hout.

DV Lottery– This past year, many persons who timely applied for the Green Card Lottery were unable to qualify for permanent residence because the government was unable to process their security checks before September 30, 2003. Senator Chambliss (R-GA), the Chairman of the Immigration Subcommittee has introduced a bill (S.2089) to extend the September 30 deadline for these persons and to eliminate this deadline in future DV Lotteries.
Guest Worker Legislation– On February 12, the Senate Subcommittee on Immigration held a legislative hearing on the various proposed guest worker bills that have been introduced in the Senate.
H-2B Visa Cap Reached– On March 9, the numerical cap (66,000) on H-2B temporary working visas was reached for the first time. We link to the USCIS press release at

https://www.shusterman.com/pdf/h2bcap-31004.pdf

H-2B visas are for nonprofessional workers and should not be confused with H-1B visas for professional workers. For more information about H-2B visas, see our "Temporary Workers" page at

Health Care Workers– U.S. immigration policies are restricting the ability of health care providers to recruit needed nurses, physicians and other health professionals, according to a report released today by the Immigration Policy Center.
Nonimmigrant Visa Issuance (FY 1999-2003)– The State Department released a table showing the number of nonimmigrant (temporary) visas issued abroad in fiscal years 1999-2003.The recent trend is dramatically downward. The number of visitor visas fell from 3.5 million in 2001 to 2.2 million in 2003, bad news for U.S. tourism, an industry which creates millions of jobs. The number of F-1 student visas declined by almost 30% during the same period. No wonder tuition rates are skyrocketing for American students. How about the H-1C nursing visas which are supposed to provide RNs for medically underserved areas? The program allowed a mere 212 nurses to obtain visas in 2002 and the number declined thereafter. So much for beleaguered hospitals and their patients.All in all, the number of nonimmigrant visas issued by U.S. Consulates abroad declined from over 7.5 million in fiscal year 2001 to less than 5 million in fiscal year 2003, a decrease of over 35%.
Physicians:On March 10, the American Hospital Association (AHA) and National Association of Public Hospitals (NAPH) urged the Department of Health and Human Services to relax recent restrictions imposed on its J-1 physician visa waiver program that preclude hospitals and hospital-based health clinics in shortage areas from participating in the program. Last December, HHS announced a revision in the criteria for the program that exclude review of waiver applications from hospitals and require areas to score a 14 as a Health Professional Shortage Area to qualify for the program.We reviewed the new HHS program in an article entitled "Physicians: HHS J Waiver Program – Less is More?" in our January 2004 newsletter at

https://www.shusterman.com/newsletterusimmigrationjanuary2004.html#4

"The unintended consequence of these changes is that it precludes hospitals and hospital-based health clinics in shortage areas from participating in the J-1 visa waiver program for primary care physicians," the organizations said in a letter to HHS Secretary Tommy Thompson. "We respectfully request that you modify the recently imposed restrictions to include hospitals and to accommodate HPSAs with lower scores so that hospitals and hospital-based clinics can participate in this vital program."

PERM Regulations– On February 23, the Department of Labor forwarded the long-awaited PERM (Program Electronic Review Management) regulations to the Office of Management and Budget (OMB) for their review. The PERM program would replace the current labor certification program. The OMB has 90 days to review the regulation, and either return it to the DOL for revisions or publish it in the Federal Register. The DOL has indicated that the regulation will become effective 120 days after publication in Federal Register.The PERM regulations were originally published in proposed form on May 6, 2002. We link to them from our "Department of Labor" page at

https://www.shusterman.com/departmentoflaborusimmigration.html#4

Physicians' NIW Lawsuit– As we reported in our December 2003 newsletter, we submitted a Motion for Summary Judgment in our lawsuit to invalidate portions of the Immigration Service's restrictive regulations regarding National Interest Waivers for physicians on November 25, 2003. See

https://www.shusterman.com/newsletterusimmigrationdecember2003.html#6

On February 2, 2004, the government filed its opposition to our motion, and on February 23, we replied to the government's opposition.

The case is scheduled to be heard by a Federal Judge on March 15.

Poverty Income Guidelines– The Department of Health and Human Services (HHS) has published its new poverty income guidelines. Persons filing Affidavits of Support (Form I-864) must show that their household income is at least 125% of the current poverty income guidelines according to the number of persons in their household. For Affidavit of Support purposes, the new guidelines are effective as of April 1, 2004. Our site lists the annual HHS Poverty Income Guidelines from 1996 to 2004. See our "Affidavit of Support" page at
Supreme Court Agrees to Review Two Immigration Cases: On February 23, 2004, the US Supreme Court granted certiorari in

Leocal v. Attorney General

on the following question:Whether, in the absence of a mens rea (criminal intent) of at least recklessness with respect to the active application of force against another, driving under the influence with serious bodily injury is a "crime of violence" that constitutes an "aggravated felony" under the immigration laws?Also, the Court agreed to review

Jama v. Immigration and Naturalization Service

, 03-674. The issue here is whether the government is permitted to deport a person to a country which has no government and has not agreed to accept him. Mr. Jama is a native and citizen of Somalia.For more information about these two cases, we link to an article in the Fresno Bee at http://www.fresnobee.com/24hour/nation/story/1156065p-8053646c.html (Link is no longer operational.)
1. March 2004 State Department Visa Bulletin
Movement in the worldwide family categories was mixed. The worldwide family categories advanced between one and three weeks except for the 2B category (unmarried adult sons and daughters of permanent residents) which failed to move and the 2A category (spouses and minor children of lawful permanent residents) which advanced 8 weeks.
Movement in the beleaguered Philippine family categories was slow to nonexistent. The 4th preference category (brothers and sisters of U.S. citizens) advanced 3 weeks while the 1st preference (unmarried sons and daughters of U.S. citizens) and the 3rd preference categories (married sons and daughters of U.S. citizens) moved forward 4 weeks each.
The India 4th preference category advanced 10 weeks.
None of the Mexican family categories advanced more than 5 weeks with the exception of the 2A category (spouses and minor children of permanent residents) which moved forward 2 months.
The Visa Bulletin creates false expectations. As long as a category advances less than four weeks each month, the waiting period listed on the bulletin cannot be relied upon. Unless Congress acts to reform the family-based system, the 6 million persons waiting to immigrate to the U.S. based on approved family-based petitions should consider other options for immigrating.
All of the employment-based numbers remain current. The time to apply for your labor certification or visa petition is now before the PERM program makes labor certification obsolete later this year.
For an explanation of what the categories, dates and symbols listed below mean, see
https://www.shusterman.com/greencardsthroughrelatives.html
and
https://www.shusterman.com/greencardsthroughemployment/
2. Immigration Government Processing Times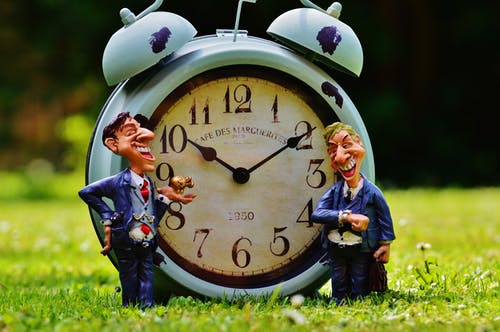 We link to the most recent immigration waiting times for each of the four USCIS Service Centers, the National Benefits Center and the Administrative Appeals Office. We also link to the processing times of all of the 83 USCIS District Offices and Sub-offices. We link to the Labor Department's page entitled "Processing dates for labor certification applications". Finally, we link to the State Department's "Visa Wait Times" page.
3. H-1B Cap of 65,000 Reached: Strategies for Survival
(Editor's Note: Join us for a free, online chat on March 22 entitled "H-1B Cap Reached: Strategies for Coping." See
Link to chat no longer available
for additional information.)
We predicted, in the October 2003 issue of our newsletter, that the H-1B cap would be reached between January and March of 2004. See
https://www.shusterman.com/newsletterusimmigrationoctober2003.html#3
Right on cue, on February 17, the USCIS announced that the agency had accepted enough H-1B petitions to fill the fiscal year 2004 numerical limit of 65,000. The USCIS has stopped accepting new H-1B petitions, and has stated that it would begin accepting petitions for work to start on October 1, 2004 on April 1, 2004.
On February 25, the USCIS published a notice in the Federal Register entitled "Information about the H-1B Numerical Limitation for Fiscal Year 2004."
How are employers and foreign-born professional employees supposed to cope with H-1B visas being unavailable for the next 71/2 months?
First, the good news –
General exceptions: Remember that it is only new petitions which are not being accepted. The cap does not affect H-1B extensions of stay, petitions to change employers, petitions to add a concurrent employer for someone already in H-1B status or petitions to change the terms of employment for an H-1B worker.
Exempt employers: Some employers are able to continue submitting new H-1B petitions to the USCIS. These employers include institutions of higher education and related/affiliated nonprofit entities. Also exempt are non-profit and government research organizations.
Exempt employees: Employees who may continue to be beneficiaries of new H-1B petitions include beneficiaries who are citizens of Singapore or Chile who are included in the Free Trade Agreements between those countries and the United States. Also, physicians who have received J waivers under the Conrad 30 program are exempt.
Wise employers/employees will use the above exemptions to their advantage.
For example, consider the options for foreign-born physicians. If a physician is scheduled to match with a medical residency program later this month, and has passed all three parts of the USMLE and the CSA, he can still qualify for H-1B status if he matches with a university-affiliated residency program or if he is already employed in H-1B status (e.g., as a medical researcher). How about a physician who is about to complete his residency or fellowship, and is seeking a J waiver? Such physicians should not apply for waivers based on sponsorship through a federal agency (e.g., VA, HHS, DRA, etc.), but should seek sponsorship through a Conrad 30 program since this will enable them to obtain H-1B status in advance of October 1, 2004. (Caveat: The USCIS has not explicitly stated that Conrad 30 physicians are not subject to the H-1B cap although the law seems clear on this issue.)
Also, the law (Section 214(g)(7) of the Immigration and Nationality Act) states: "Any alien who has already been counted within the 6 years prior to the approval of a petition described in subsection (c), toward the numerical limitations of paragraph (1)(A) shall not again be counted toward those limitations unless the alien would be eligible for a full 6 years of authorized admission at the time the petition is filed. Where multiple petitions are approved for 1 alien, that alien shall be counted only once." This means, for example, that a person who was in H-1B status in 2002, who was counted toward the cap, and who changed his status to F-1 student, is eligible to change his status back to H-1B without regard to the cap.
The USCIS has not yet announced whether persons in F student or J exchange visitor status who finish their programs prior to October 1, 2004 will be considered to be in-status for purposes of applying for a change of status to H-1B. It was Service policy to extend the "duration of status" of F's and J's when the cap was last reached in 2000. See
https://www.shusterman.com/hcapreg00.html (Link no longer operational)
Solutions for employers may be more difficult to come by, but certainly not impossible. Employers may continue to sponsor professionals who are Canadian or Mexican citizens under Trade NAFTA (TN) status. As of January 1, 2004, the numerical limit on the Mexican citizens who may be sponsored for TN visas expired. So did the requirement that a petition be approved on their behalf at the USCIS' Nebraska Service Center before they can apply for a visa.
Some organizations may be able to make themselves fit within one of the exemptions to the H-1B cap. Our local museum and theatre are both affiliated with a nearby university. Therefore, not only the university, but the museum and the theatre may continue to submit new H-1B petitions. If you run a nonprofit organization, consider affiliating with an institution of higher education.
Another example: We represent a for-profit high technology company which hires IT professionals from Singapore. They are not affected by the H-1B cap since under the Free Trade Agreements between the U.S. and Singapore and Chile, 6,800 of the 65,000 H-1B visas are reserved for citizens of these two countries. The 6,800 cap has NOT been reached.
If your company is not as fortunate as our client, your only recourse may be political. The H-1B cap was created by Congress, and it can be raised or eliminated by Congress. From 1952 to 1991, there was no cap on the number of temporary working visas for professional employees. During this period, the needs of business were served and our country prospered. Why not let the free market determine the number of H-1B employees that can be sponsored by U.S. employers?
State Department statistics show that the number of H-1B visas fell from more than 160,000 in 2001 to just over 100,000 in 2003. See
https://www.shusterman.com/pdf/niv-1999-2003.pdf
4. Shusterman Chosen as One of Top 100 LA Super Lawyers
Sometime in mid-February, a colleague of mine called to tell me that he had seen me listed as a "Super Lawyer" in the Los Angeles Magazine. Taken aback, I asked him what a Super Lawyer was. He explained that I had been voted as one of the top attorneys in Los Angeles.
Intrigued, I went to my local bookstore that evening and scanned through a copy of the magazine and saw a list of over 1,500 local lawyers grouped by various types of law. I flipped through the magazine until I found "Immigration", and there I was along with 17 other attorneys. So I bought a copy of the magazine to give to my mother. (She still wears my Phi Beta Kappa key that I got in college around her neck!)
Later, in the evening, my wife started looking through the magazine for good restaurants in LA. "Did you know that you are listed as one the "Top 100 LA County Super Lawyers?" she asked me. "Top 100?" Sure enough, there I was, listed along with such notables as Johnnie Cochran. I looked for other immigration lawyers in the Top 100, but couldn't find anyone else but me.
I got interested and started reading more about the Super Lawyers. A special section in the February 2004 issue of Los Angeles Magazine is entitled "Southern California Super Lawyers 2004: The Ultimate Guide to The Best Attorneys in Southern California."
What I wanted to know was how the Super Lawyers, especially the Top 100, were selected. Here's the scoop: Two groups, "Law and Politics" and the publishers of Los Angeles Magazine sent out over 65,000 ballots ("General Survey") to attorneys in Los Angeles and Orange Counties. They asked them to vote for the best attorneys that they "personally observed in action." Their staffs then reviewed the credentials of each attorney and assigned points based on certain evaluation criteria ("Screening Process"). They also ensured that the lawyers were properly licensed, in good standing with the State Bar and had no history of disciplinary actions.
Top vote-getters in 60 different areas of practice were placed on "Blue-Ribbon Panels" to review a list of nominees in their areas of practice.
Based on the point totals from the General Survey, the Screening Process and the Blue Ribbon Panels, a final point total was determined. Those attorneys, generally consisting of the top 5% were designated as "Super Lawyers."
Wow! I am very pleased to be chosen as a "Super Lawyer" along with some of the best immigration attorneys in Southern California.
I still wanted to see why I was the only immigration attorney listed as one of the "Top 100 Super Lawyers" in Los Angeles. The magazine explains that those lawyers who made the Top 100 were the "lawyers who received the highest point totals in the 2004 Southern California Super Lawyers balloting."
Frankly, I feel a bit overwhelmed by this honor. I owe a big "thank you" to all of my colleagues who voted for me. I plan to do everything in my power to justify their confidence in me.
I have a bit of a "confession" to make: The great results that our law firm produces for our clients are strictly a team effort. To the extent that I merit the designation "Super Lawyer", it is only because I have a "Super Staff" of exceptional attorneys, paralegals and legal assistants.
To learn more about the Super Lawyers, the selection criteria and to see whether a particular attorney is a Super Lawyer, See
The Top 100 Super Lawyers in Los Angeles are listed, in alphabetical order, at
https://www.shusterman.com/pdf/superlawyer.pdf
(Editor's note: The top-ranked Super Lawyer is Morgan Chu who got his Ph.D. from UCLA in 1973, the same year that I graduated from UCLA Law School. Morgan is the son of Chinese immigrant parents. He is a trial attorney who has won many multi-million dollar judgments against huge software and biotechnology firms.)
5. Immigration Trivia Quiz: Yearning to Breathe Free
Quiz Removed
6. VisaScreen: Organizations Ask for Postponement of Regs
As we get closer and closer to the effective date of the final VisaScreen regulations on July 25, 2004, the health care community has begun to realize the magnitude of the disaster which would befall American hospitals and their patients unless some changes are made to the rule
On February 11, the American Hospital Association (AHA) wrote to DHS Secretary Ridge requesting that the final regulations be postponed for at least one year, that healthcare professionals educated in the U.S. and those persons who presently hold state licenses not be subjected to the VisaScreen.
One week later, on February 18, the Commission on Graduates of Foreign Nursing Schools (CGFNS) also wrote to Secretary Ridge. CGFNS states that while they would have no objection to a one-year extension "for most of these workers", they opposed the AHA's call for an exemption for currently-licensed healthcare workers.
On March 9, the National Council of State Boards of Nursing (NCSBN) requested that Secretary Ridge postpone the rules for 18 months.
Hospitals located in states along the Canadian border such as Michigan employ thousands of RNs in Trade NAFTA (TN) status who commute daily across the Canadian border. Most of these nurses were granted licensure via endorsement based on their Canadian provincial licenses. They have never taken either the CGFNS or NCLEX examinations which are required to obtain a VisaScreen certificate. If the regulations become effective on July 26 as scheduled, these nurses would no longer be able to report for work because they would be "inadmissible" to enter the U.S. since they lack VisaScreen certificates.
We understand that Senator Saxby Chambliss (R-GA), the Chairman of the Senate Subcommittee on Immigration is gathering signatures of his fellow Senators requesting that Secretary Ridge postpone the implementation of the final VisaScreen rules.
Will the Congress create an exemption to the VisaScreen for thousands of Canadian RNs who are already licensed and practicing in the U.S.? How about for RNs educated in the U.S? Will Congress see fit to revisit the entire VisaScreen issue? All of these options are possible.
Stay tuned!
7. Asylee Adjustment of Status: Important Court Victory
On February 12, a Federal Judge ruled in favor of 150,000 asylees who are endeavoring to become lawful permanent residents in Ngwanyia v. Ashcroft (Civil No. 02-502).
The law limits the number of asylees who may adjust status to permanent residence to 10,000 annually. At this rate, it will take 15 years for those at the end of the line to obtain green cards.
Adding insult to injury, the USCIS can not seem to process to completion even 10,000 applications each year. Furthermore, the agency maintains that once a fiscal year ends, it is prohibited from issuing additional green cards for asylees, and that the unused numbers are lost forever.
U.S. District Judge Richard H. Kyle of the Federal Court in Minnesota condemned the former Immigration and Naturalization Service for "widespread," "egregious" and "plainly harmful" violations of law that "constitute nothing short of a national embarrassment." He ruled that the agency has failed to adjust the status of almost 22,000 asylees through simple mismanagement, and ordered the USCIS to adjust their status now.
He also called the agency's procedures for issuing Employment Authorization Documents (EADs) to asylees "Kafkaesque", and ordered the USCIS to issue EADs to asylees not for one year, but for as long as they remain asylees.
Kudos to Nadine Wettstein, Esq. of the American Immigration Law Foundation (AILF), the Massachusetts Law Reform Institute and the law firm of Dorsey and Whitney for this important victory.
We link to the AILF press release and to the complete text of Ngwanyia v. Ashcroft from our "Asylum" page at
https://www.shusterman.com/asylumusimmigration/#3
We believe that the 10,000 limitation on asylee adjustments is unjustified, and call on Congress to remove this numerical cap.
8. Immigration Audios from National Public Radio
Deleted
9. Chat Schedule, Transcripts, Audios & Videos
Deleted
10. Winner of the February 2004 Immigration Trivia Quiz
Quiz Removed
Dear Mr. Shusterman,
I am very excited to be the winner of the February 2004 Immigration Trivia Quiz. I have been a subscriber to your newsletter since June/July 2001. I am very thrilled that you chose to give an opportunity to those who do not read the newsletter the moment they receive it. I know I have tried to win on several occasions but was too slow. I am an immigrant from Ethiopia and currently in Asylee status. I have filed an application for adjustment of status. I read your newsletter every month and check the web page, however, I have not seen much in the area of asylum/refugee. I am very frustrated with the immigration process and the limited number of asylees that can adjust their status every year. I look at the process times for the Nebraska Service Center and see that the dates move little or none every year. I look forward to the consultation.
Thank you for providing this newsletter and webpage that provides valuable information everyday to numerous immigrants.
Nejat
– Editor's Note: You are very welcome, Nejat! I look forward to talking with you. I hope that the recent Federal Court decision in Ngwanyia v. Ashcroft, discussed earlier in this newsletter will benefit you.
March 12, 2004
Carl Shusterman
Certified Specialist in Immigration Law, State Bar of California
Former U.S. Immigration & Naturalization Service Trial Attorney (1976-82)
Board of Governors, American Immigration Lawyers Association (1988-97)
Phone: (213) 623-4592 Fax: (213) 623-3720
Law Offices of Carl Shusterman, 600 Wilshire Blvd., Suite 1550
Los Angeles, California 90017
"Given the economic forces that lure poor Mexicans to risk so much to find work in this country,… the flow of migrants will not stop. So it must be regulated."
– Frank Del Olmo, Associate Editor, Los Angeles Times, November 9, 2003 (Mr. Del Olmo died on February 19, 2004.)
Newsletter US Immigration Update March 2004 – Quick Links
About Us
Back Issues of Our Newsletter
Citizenship
Client Testimonials
Forms Download
Green Cards
Job Search
PERM
Processing Times
Schedule a Legal Consultation
Subscribe to Our Newsletter
Success Stories
Temporary Visas
Visa Bulletin