Volume Seven, Number Three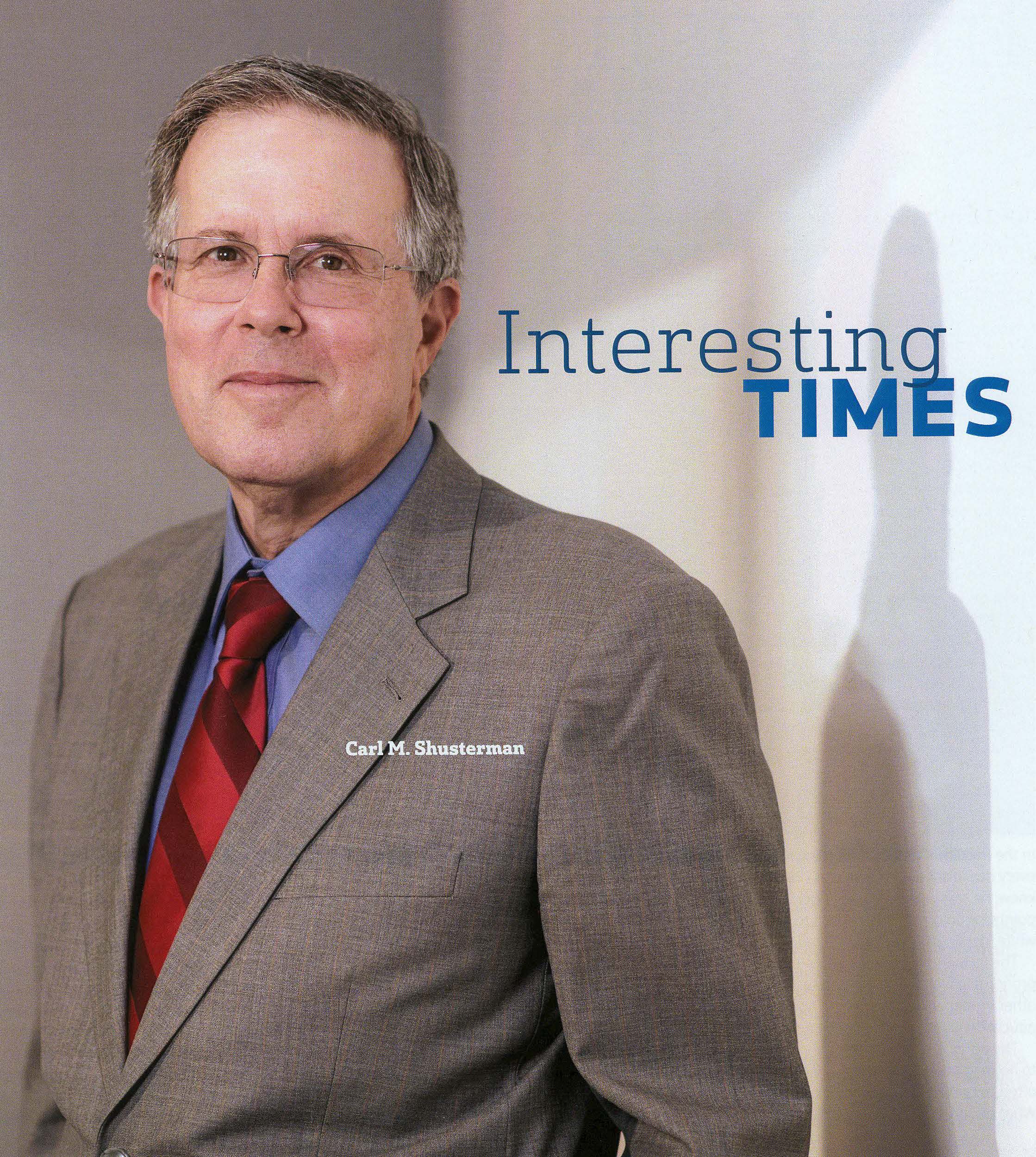 SHUSTERMAN'S IMMIGRATION UPDATE is the Web's most popular e-mail newsletter regarding U.S. immigration laws and procedures with over 40,000 subscribers located in more than 150 countries. It is written by a former INS Trial Attorney (1976-82) with over 30 years of experience practicing immigration law.
Published by the Law Offices of Carl Shusterman, 600 Wilshire Blvd, Suite 1550, Los Angeles, California, 90017. Phone: (213) 623-4592 x0.
Subscribe to our E-Mail Newsletter, join the conversation on our Immigration Facebook Page, follow our Blog Posts and subscribe to our "How-To" Immigration Videos.
Client Reviews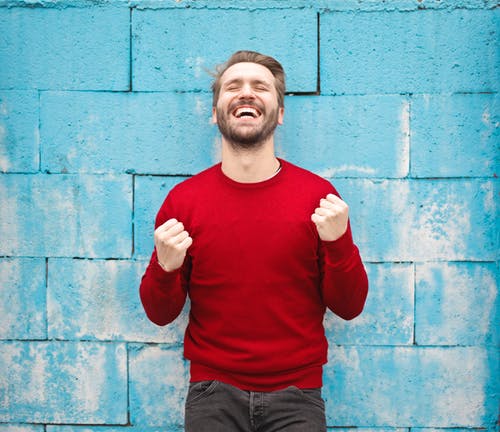 Beyond Excellent!
"It is clear they are experts in the field which allowed me to sit back and relax knowing they would handle everything, which they did!"
- Nico Roseberg, Portland, Oregon
Read More Reviews
Zoom Consultations Available!
Newsletter US Immigration Update March 2002
TABLE OF CONTENTS:
1. April 2002 State Department Visa Bulletin
2. Immigration Government Processing Times
3. Physicians: USDA Terminates J Waiver Program For IMGs
4. INS Acts Quickly To Implement New E/L Law
5. Immigration Trivia Quiz: He's So Shy!
6. Board Of Immigration Appeal Clarifies Notice Requirement
7. Do Immigrants Want To Learn English? $1,500 Says They Do!
8. Proposed BIA Regulations Would Make Mockery Of Due Process
9. Chat Schedule, Transcripts, Audios & Videos
10. Justice Department's Absconder Apprehension Initiative
NEWS FLASHES:
Affidavit of Support– On February 26, Congress passed, and sent to the President for his expected signature, the Family Sponsor Immigration Act of 2001 (H.R.1892), by an overwhelming margin. The act would allow family-based petitions to outlive the life of the petitioner provided (1) the INS finds that there are humanitarian reasons to do so, and (2) an affidavit of support is completed by another close family member.
Amnesty– On February 15, 2002, U.S. District Judge Lawrence Karlton issued a 19-page Order granting plaintiffs' motion to amend the complaint, add parties, and modify the class definition in the Catholic Social Services (CSS) late amnesty case. This is great news for all CSS class members. Under the new Order, final relief in the CSS case may become available even to class members who never applied for temporary work permits under the CSS case. Read more on our "Amnesty" page a https://www.shusterman.com/amnestyusimmigration/ under "

Late Amnesty" and "Update on Late Amnesty Cases (February 2002)

".
Asylum– State Department released the Country Rights Reports on Human Rights Practices for the year 2001. The Reports provides detailed analysis of the human rights situation in 195 countries and is often citied in asylum cases. Why spend over $60 to buy the report when you get it online for free? See our "Asylum" page a https://www.shusterman.com/asylumusimmigration/ scroll down to "

State Department

" and click on "

2001 State Department Country Reports on Human Rights Practices (March 2002)

". We also have links to the 2000, 1999, 1998 and 1997 reports.
ATF Regulations On Gun Ownership– The Bureau of Alcohol, Tobacco and Firearms has issued a temporary rule implementing a 1999 law that limits the transfer and possession of firearms and ammunition by nonimmigrants. The rule also requires nonimmigrants wishing to bring such items into the United States for hunting or sporting purposes to obtain a permit. The 90-day comment period began on February 5. See the ATF news release, an application for an import permit and a link to the regulations at http://www.atf.treas.gov/press/fy02press/020502alienfirearmregs.htm (Link no longer operational)
H-1B Numbers– For the first quarter of fiscal year 2002, the INS reported that 28,000 petitions had been approved, and another 18,000 were pending, most of which would probably be subject to the 195,000 numerical cap. This represents a 58% decrease in filings compared to the first quarter of fiscal year 2001. It must be noted that on the first quarter fiscal year numbers were greatly inflated as employers rushed to submit H-1B petitions before the filing fees were raised in December 2000. In any case, there seems to be little danger that the H-1B cap will be reached during this fiscal year. To read the complete text of the INS Statement, see http://uscis.gov/graphics/publicaffairs/statements/H1B1QtrState.htm (Link is no longer operational)
GAO Report On Immigration Fraud– A report released by the General Accounting Office (GAO), entitled "Immigration Benefit Fraud: Focused Approach Needed To Address Problems", reaches the alarming conclusion that 20% to 30% of applications for immigration benefits filed at some offices are fraudulent. The GAO report is available online at http://www.gao.gov/new.items/d0266.pdf (PDF File) .
India– On February 13, the U.S. Consulate in Chennai introduced a voluntary online system to schedule appointments for nonimmigrant visas. On March 4, the web-based system became mandatory. We link to the new system from our "India" page at https://www.shusterman.com/indiausimmigration.html.
LIFE Act Legalization– Time is running out to apply for legalization under the Legal Immigration Family Equity (LIFE) Act. The statutory deadline is May 31, 2002. The Center for Human Rights & Constitutional Law, the attorneys for the plaintiffs in both the CSS and LULAC class action suits, has posted online a 20-page manual, entitled "Legalization Under The LIFE Act: A Legal Services Practice Manual". We link to the manual on our "LIFE Act" page under "Late Amnesty and the LIFE Amendments".
Physicians– A State Department memo clarifies that IMG's only need to pass Part I of the U.S. Medical Licensing Examination (USMLE I) and the appropriate English examinations prior to entering the United States in order to take the Clinical Skills Assessment (CSA). Previously, passing the USMLE II was required. See https://www.shusterman.com/img-csa02.html (Link no longer operational.)
Poverty Income Guidelines– The Department of Health and Human Services (HHS) has published its new poverty income guidelines. Persons filing Affidavits of Support (Form I-864) must show that their household income is at least 125% of the current poverty income guidelines according to the number of persons in their household. For Affidavit of Support purposes, the new guidelines are effective as of April 1, 2002. Our site lists the annual HHS Poverty Income Guidelines from 1996 to 2002. See our "Affidavit of Support" page at https://www.shusterman.com/affidavitofsupportimmigration/.
Private Bills– In immigration, when all else fails, you can try to persuade your Member of Congress to introduce a private bill on your behalf. Warning: Most Members of Congress are reluctant to introduce a private bill, and even if a private bill is introduced, there is no guarantee that it will be signed into law. For an example of a successful private bill, see https://www.shusterman.com/canadianorphangetsgreencard.html. Before visiting your congressional representatives, it is wise to bone up on the rules for private immigration bills. The Subcommittee on Immigration and Claims of the House of Representatives recently updated its "Rules of Procedure and Statement of Policy for Private Immigration Bills".
Refugees– On February 12, the Senate Subcommittee on Immigration conducted a legislative hearing entitled "Empty Seats in a Lifeboat: Are There Problems with the U.S. Refugee Program?" The answer is that there are, indeed. Last March, when we met with Senator Brownback (R-KS), then the Chairman of the Subcommittee, he expressed concern that the United States was not admitting enough refugees. At that time, the annual quota was just under 100,000. This year, the Administration has dropped the quota to 70,000, a new low since the passage of the Refugee Act of 1980.After the attacks of September 11, the government ceased processing refugees. Bernadette Passade Cisse of the U.S. Catholic Conference stated that "the refugee program was the only program stopped, while tourists and students were allowed to keep entering the United States". Strange, since none of the terrorists were refugees. All were tourists and students.Refugee advocates are afraid that if the State Department has its way, the number of refugees admitted to the U.S. would be reduced to 50,000 or less annually. Before the hearing, Senators Leahy (D-VT), Kennedy (D-MA) and Brownback wrote to INS Commissioner Ziglar and Secretary of State Powell and ask them to make the necessary efforts to process all 70,000 refugees this year. At the legislative hearing, the INS and the State Department promised to do just that.
State Department Forms– The State Department (DOS) has posted its forms on its web site, making it the last agency that deals with immigration to do so. Once, the State Department's website was light years ahead of the INS, EOIR and DOL websites. Now, it is bringing up the rear. The DOS website contains a lot of useful information. What it needs is to be better organized. Listing all State Department forms in one place is a step in the right direction. We link to all DOS forms at https://www.shusterman.com/statedepartmentusimmigrationforms.html.
Visa Waiver Program– On February 20, the Justice Department announced the removal of Argentina from the Visa Waiver Program (VWP). Due to the collapse of Argentina's economy, many Argentine citizens have been using the VWP to enter the United States, and then staying here for more than the 90 days allowable under the program. See the DOJ press release at http://www.usdoj.gov/opa/pr/2002/February/02_ins_090.htm.
1. April 2002 State Department Visa Bulletin
On March 8, we posted the April 2002 Visa Bulletin, the same day the State Department posted the dates on their web site.
As usual, the family-based numbers showed either minimal or no forward movement. India and Philippine 4th moved one month and 1 and ½ months respectively. Philippine 3rd preference category (married sons and daughters of U.S. citizens) advanced eight weeks.
Mexico F2B category is unavailable for April and will remain unavailable for the remainder of the fiscal year 2002.
The Visa Bulletin creates false expectations. For example, a U.S. citizen parent of a single adult son or daughter is led to believe that his or her child will be able to immigrate in a little less than three years since the current priority date for the worldwide family-based 1st preference category is March 1, 1999. The unfortunate reality is that the there has been no forward movement in this category since November 2000. The parents and children should be informed of this fact, and advised either to seek other means to immigrate or to reconcile themselves to the fact that they will have to live their lives in different countries.
Unless Congress acts to reform the family-based system, the 3.5 million persons waiting to immigrate to the U.S. based on approved family-based petitions should consider other options for immigrating.
All of the employment-based numbers remain current. The time to apply for your labor certification or visa petition is now. We predict that sometime this year, visa numbers for persons born in India, China and possibly the Philippines will again begin to backlog.
Check the State Department's official version to see complete information about the movement of family, employment and lottery numbers, at
http://travel.state.gov/visa_bulletin.html (Link is no longer operational.)
2. Immigration Government Processing Times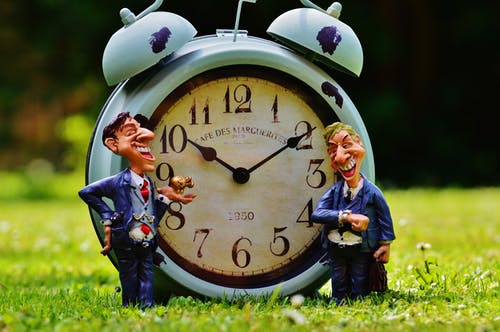 We link to the most recent immigration waiting times for each of the four USCIS Service Centers, the National Benefits Center and the Administrative Appeals Office. We also link to the processing times of all of the 83 USCIS District Offices and Sub-offices. We link to the Labor Department's page entitled "Processing dates for labor certification applications". Finally, we link to the State Department's "Visa Wait Times" page.
3. Physicians: USDA Terminates J Waiver Program For IMGs
On March 1, a representative of the Department of Agriculture sent the following e-mail message to an attorney representing a foreign-born, U.S.-trained physician seeking a J waiver:
"As a result of its program review, USDA has come to the conclusion that while the program served valid and important purposes, the benefits of USDA's involvement are clearly outweighed by potential problems and risks. Therefore, effective February 27, 2002, USDA will no longer act as an interested government agency on behalf of those desiring recommendation of a J-1 visa waiver. Pending waiver requests will be returned to the sender."
Suddenly, a program that had assisted thousands of rural communities across the U.S. in obtaining the services of primary care physicians had ended.
Why? We can only speculate. Apparently, all USDA international programs were suspended after the terrorist attacks of September 11. Although many of these programs have been restored, the J waiver program for physicians was not. The USDA was apparently frustrated about having to maintain a program that was not funded by Congress. Also, for reasons that have more to do with history than logic, the program was located within the Agricultural Research Service rather than in the Rural Development program. The latter program has offices around the U.S., and would be in a better position to monitor compliance.
Whatever the reasons, the program's termination leaves rural America in the lurch. As we stated in Topic #3 of the August 2001 issue of SHUSTERMAN'S IMMIGRATION UPDATE ("Physicians: If There Were Fewer IMGs, Who Would Replace Them?"):
"Over 30% of rural counties in the United States are designated as medically underserved areas by the Federal Government. Fortunately, over 2,000 U.S.-trained physicians who were born abroad are serving the medical needs of Americans who live in these counties."
According to the federally-funded report by the Shep's Center at the University of North Carolina, the J waiver program for International Medical Graduates who complete their training in the U.S. is indispensable to providing primary medical care to persons who reside in rural America. See
https://www.shusterman.com/newsletterusimmigrationaugust2001.html#4
The USDA operated the most significant program to supply primary medical care to rural America. Unless the USDA can be persuaded to restart their program, the only viable alternative on the horizon is for Congress to pass the bipartisan "Rural and Urban Healthcare Act of 2001" (S.1257). See
https://www.shusterman.com/newsletterusimmigrationaugust2001.html#7
Section 5 of this bill would double the number of J waivers for physicians which each state could sponsor from 20 to 40 per year. In light of the sudden demise of the USDA's J waiver program (which had no numerical limitation), it might be wise to amend S.1259 to allow states to sponsor more than 40 physicians per year.
As stated in our Special Alert of March 3
https://www.shusterman.com/usda-img302.html (Link is no longer operational.)
health care providers should immediately contact their Members of Congress listed at
and request that they support S.1259.
On March 4, Senator Sam Brownback (R-KS), the Ranking Member of the Senate Subcommittee on Immigration wrote a strongly-worded letter protesting the USDA's decision to terminate the program. See this letter at
https://www.shusterman.com/usda-brownbk302.html (Link is no longer operational.)
We promise to keep you updated as the situation develops.
4. INS Acts Quickly To Implement New E/L Law
In the January 2002 issue of SHUSTERMAN'S IMMIGRATION UPDATE, we reported on the passage of two bills which would (1) allow spouses of persons in E and L status to work in the United States, and (2) shorten the time that a person working for an employer with a "blanket" L petition need work abroad in order to qualify for L nonimmigrant status in the U.S. See
https://www.shusterman.com/newsletterusimmigrationjanuary2002.html#3
As predicted, these bills were signed into law by President Bush on January 16, 2002.
The INS acted quickly to implement these laws by issuing a memorandum on February 22, 2002. See
https://www.shusterman.com/pdf/e-l-spouses-workauthorization.pdf
We have written a simple FAQ to help guide employers, employees and spouses who benefit from the laws. See
https://www.shusterman.com/elfaq.html (Link no longer operational.)
On March 18, we will conduct a free, online chat regarding the new laws.
5. Immigration Trivia Quiz: He's So Shy!
Quiz Removed
6. Board Of Immigration Appeal Clarifies Notice Requirement
With so much attention being focused on persons who are present in the United States who have a final order of deportation pending against them (See "Information On INS Fugitives To Be Listed In FBI Database" at
https://www.shusterman.com/newsletterusimmigrationdecember2001.html#6
), and the new "Absconder Apprehension Program" in Topic #4 above), we believe that it is instructive to draw attention a recent decision of the Board of Immigration Appeals (BIA) regarding the notice requirements for a deportation hearing.
Why is this important? Because while many of the approximately 314,000 persons who the INS estimates are present in the U.S. despite being under final orders of deportation may have simply chosen not to leave the country, there are ten of thousands of persons, perhaps over a hundred thousand persons, who were ordered deported in absentia, and never even received notice of their deportation hearings. These persons can, and in most cases should, move to reopen their deportation proceedings.
The BIA decision, entitled "In re G-Y-R-", 23 I & N Dec. 181 (BIA 2001) involves a woman from El Salvador who entered the U.S. in March 1982 and applied for asylum two months later. In 1991, she updated her address with the INS. In 1997, the INS sent her an interview notice by regular mail. Although it is unknown whether the woman ever received the notice, she did not appear for her interview. Five days after the interview, the INS, by certified mail, sent the woman a Notice to Appear (NTA) for a removal hearing. The NTA was returned to the INS by the Post Office. The Immigration Judge rejected the INS's argument that the woman had received proper notice of the hearing, and terminated removal proceedings. The INS appealed. The Judge's Order was returned to the Court by the Post Office with the notation "Moved, Left No Address".
The BIA, in an en banc decision, voted 17-2 to dismiss the INS's appeal. In a lengthy decision in which the notice portion of the statute is analyzed in detail, the Board held as follows:
"Accordingly, we find that an address can be a section 239(a)(1)(F) address only if the alien has first been informed of the particular statutory address obligations associated with the removal proceedings and of the consequences of failing to provide a current address. Because that information is first communicated in the Notice to Appear, the alien must receive the Notice to Appear before he or she can "provide" an address in accordance with section 239(a)(1)(F) of the Act."
and
"In short, the notice requirement leading to an in absentia order cannot be satisfied by mailing the Notice to Appear to the last known address of the alien when the alien does not receive the mailing."
Since this BIA decision was issued on October 19, 2001, the validity of many in absentia orders of deportation issued prior to that date is now open to question.
INS regulations, at 8 CFR 3.23(b)(4)(iii)(A)(2), provide that a person may submit a Motion to Reopen a removal/deportation order entered in absentia "at any time if the alien demonstrates that he or she did not receive notice …"
In light of "In re G-Y-R-", and the increased attention being devoted to persons present in the U.S. under final orders of removal/deportation, this is an excellent time for eligible persons to submit Motions to Reopen. Otherwise, these same persons may find themselves submitting hurried motions after they have been arrested and incarcerated by the INS. The complete text of "In re G-Y-R-" is available online at
http://www.justice.gov/eoir/vll/intdec/vol23/3458.pdf
(PDF File)
7. Do Immigrants Want To Learn English? $1,500 Says They Do!
Does the following quote sound familiar?
"And now they are coming to our country in great numbers. Few of their children know English. They bring in much of their own reading from their homeland and print newspapers in their own language. In some parts of our state, ads, street signs, and even some legal documents are in their own language and allowed in courts… Unless the stream of these people can be turned away from our country to other countries, they will soon outnumber us so that we will not be able to save our language or our government."
Who said this? Congressman Lamar Smith? Pat Buchanan? Read on…
One of the old saws that the anti-immigration lobby likes to repeat about immigrants, particularly Hispanic immigrants, is that they do not want to learn English and that if we don't drastically decrease immigration before it is too late, the United States will go the way of Canada, and become a bilingual society.
How does this fear square with reality? We recently read an article about "Ingles Sin Barreras" (English Without Borders), a 12-part course of audio cassettes, booklets and videos which is popular among Hispanic immigrants to the United States. How popular? Over the past 14 years, it has become the most popular brand name on Spanish language television, ahead of Coca Cola and McDonalds! Despite its $1,500 price tag, 30,000 sets of the product were purchased last year. And the Ingles Sin Barreras is, no surprise, the brainchild of an immigrant.
English as a Second Language (ESL) courses have long been offered in public schools, community colleges, churches and other nonprofit organizations. However, the demand for ESL classes has long outstripped the supply.
The private sector has stepped in to fill the demand. John Bennett, the chief of the North American operations of Berlitz International, Inc. states that ESL is the "fastest-growing market in the U.S."
Ingles Sin Barreras is the most popular private ESL course, but it is not the only one. Among it's competitors, besides Berlitz, are Ingles Ahora (English Now) and Ingles Total.
With all this demand for English classes among Hispanic immigrants, we don't think that there is any reason to worry about the future of the English language in the United States.
So whose quote was featured at the beginning of this topic? The speaker was Benjamin Franklin in the 18th century. And who was he referring to? German immigrants!
Sadly, nativism is as much a part of our history as the Statue of Liberty. See "Cycles of Nativism in U.S. History (National Immigration Forum)" on our "Immigration History and Genealogy" page at
https://www.shusterman.com/immigrationhistory.html
8. Proposed BIA Regulations Would Make Mockery Of Due Process
"Since 1995, the problem of the increasing number of illegal aliens entering the United States has been addressed by large increases in the size of the Border Patrol. However, in retrospect, it is now clear that the addition of new Border Patrol officers has not appreciably reduced the number of illegal entries to the U.S. The problem is not one of personnel. Rather, the problem is rooted in the structure and procedures of the Border Patrol, which make it nearly impossible for it to accomplish its mission."
So finally, the Justice Department has realized that the increase of thousands of new Border Patrol officers during the past decade has done little or nothing to reduce the number of persons residing illegally in the United States? Hardly! Rather than reducing the number of agents, the President's fiscal year 2003 budget calls for the addition of 570 new positions, an increase of 5,000 officers since 1996.
The quote above is actually a slight reworking of a paragraph in the Justice Department's proposed regulations of February 19 to revamp the Board of Immigration Appeals (BIA) which seeks to justify reducing the number of BIA members from 23 down to 11.
Here's the Justice Department's logic: During the past few years, the number of backlogged appeals has increased from a few thousand to over 56,000. During the same period of time, the number of Board members has increased from five to 23. Yet the backlog continues to grow. Conclusion – the BIA is inefficient. The answer is, therefore, to introduce a number of measures to improve efficiency, and, at the same time, reduce the number of Board members by over 50%.
One problem with this logic is at the same time that the Justice Department is proposing to cut the number of BIA members in half, it is increasing the number of Immigration Judges (IJs). The more Judges, the more appeals. Back in the Dark Ages (1980-82) when I was an INS Trial Attorney, there were a mere six IJs in Los Angeles. Today, there are over 25 IJs in LA, plus a few more working in nearby detention centers. The number of IJs nationwide is well over 200, up from less than 70 in 1990. The number of matters handled by IJs has more than doubled from 1984 to 2001, from 127,000 to 284,000. Given the large increase in the number of removal hearings, it is obvious why the number of cases appealed to the BIA has skyrocketed during the past decade. In 1984, the BIA received less than 3,000 cases. By 1992, that amount had grown to almost 13,000, and by 2001, the number had increased to 28,000, almost a ten-fold increase since 1984.
How did the BIA perform? The BIA (with 23 members authorized – currently, there are four vacancies) issued decisions on more than 32,000 matters in 2001, over 10 times more than the five-member BIA did in 1984, enabling the Board to slightly decrease the backlog. It is clear that the number of undecided cases has risen over the years in proportion to the avalanche of new appeals and motions. The problem with the BIA is not mainly inefficiency, although a few Immigration Judges who we spoke to have some great ideas for increasing efficiency at the Board, but too much work.
And just as the Justice Department continues to increase the size of the Border Patrol, its own internal logic should dictate that the size of the BIA should also be increased.
Why then does the Justice Department treat the BIA differently than the Border Patrol? We think that the answer lies in the fact that both the Justice Department and the Border Patrol are primarily law enforcement agencies, while the BIA is a tiny judicially-oriented segment of the Department. Efficiency is a major goal of law enforcement agencies. However, where the judiciary is concerned, considerations of efficiency must be tempered by concerns about fairness. Such concerns have made the BIA as irritating to the DOJ as a grain of sand in the eye of Attorney General Ashcroft.
Hence, the "solutions" proposed in the February 19th regulation are geared to greater speed and "efficiency", and come at the expense of quintessence of what the judicial function is all about, "due process of law".
For example, under the proposed regulations:
Most appeals would be decided by one judge rather than the present three-judge panels. No oral argument would be possible in such cases.
The time for submitting briefs and issuing decisions would be placed on an inflexible and unrealistic time clock.
The Board's ability to question the factual or witness credibility determinations of an Immigration Judge would be severely limited.
The new BIA would be more aggressive in dismissing appeals which they considered "frivolous" and in imposing sanctions against the attorneys in such cases.
The list goes on and on.
For an excellent critique of the Justice Department's proposals, see the written testimony of AILA member Professor Stephen Yale-Loehr before the House Subcommittee for Immigration and Claims at
http://www.house.gov/judiciary/yaleloehr020602.htm (Link no longer operational)
Also troubling is the attitude of the Justice Department in ignoring a letter signed by over 50 immigration advocacy organizations to seeking a 60-day comment period given the seriousness of the consequences of the proposed regulation.
No one disputes the need to reduce the backlog of appeals. The question is how best to do so without compromising the independence of the Board of Immigration Appeals. For many persons with pending appeals, it is simply too costly to assert their rights in Federal Court. Over one-third of all appeals are submitted by persons who are not represented by attorneys. Often, the BIA is their Court of Last Resort.
We agree with the proposal submitted by the National Association of Immigration Judges to establish an independent agency in the Executive Branch, separate from the Department of Justice, to house both the Immigration Courts and the BIA. See Topic #6 in the February 2002 issue of SHUSTERMAN'S IMMIGRATION UPDATE.
Please submit your written comments regarding these regulations to Charles K. Adkins-Blanch, General Counsel, Executive Office for Immigration Review, Suite 2400, 5107 Leesburg Pike, Falls Church, VA 22041 before March 21, 2002.
9. Chat Schedule, Transcripts, Audios & Videos
Deleted
10. Justice Department's Absconder Apprehension Initiative
On January 25, Deputy Attorney General Larry Thompson sent an eight-page memorandum entitled "Guidance for Absconder Apprehension Initiative" to the INS Commissioner, the FBI Director, the Director of the U.S. Marshals Service and all U.S. Attorneys.
The "absconders" which the government seeks to apprehend are an estimated 314,000 persons present in the U.S. who are under final orders of deportation.
The memo states that "while the INS will undertake to deport all 314,000 from the United States, there are several thousand among that group who come from countries in which there has been Al Qaeda terrorist presence or activity. We want to focus our initial efforts on these priority absconders, as we believe that some of them have information that could assist our campaign against terrorism."
The memo then goes on to explain, in some detail, the process for apprehending and interviewing and prosecuting/deporting "priority absconders".
Reading the memo, I was struck by the huge amount of paperwork and manpower required to implement the initiative. I wonder what evidence the Justice Department possesses, if any, that there are a significant number of persons under final orders of deportation (which is what identifies one as an "absconder") who have knowledge of Al Qaeda activities.
For example, we know that of the 19 terrorists who hijacked the four airliners on September 11, all but one entered the United States using valid tourist visas. One used a student visa. None of the terrorists had applied for asylum or was under deportation proceedings. None one was an absconder, priority or otherwise. Why then would one focus on the ranks of persons under final orders of deportation in an attempt to locate Al Qaeda members and sympathizers? In fact, wouldn't it be more likely that they, like the 19 terrorists, would do everything possible not to call attention to them? Wouldn't it be safer for them to be present in the U.S. legally than illegally? They could be U.S. citizens, permanent residents, students or tourists. However, if any of them are under a final order of deportation, this would leave a paper trail a mile long. Not very smart for a person who wants to remain anonymous and unnoticed until it is time to hijack a plane, explode a bomb or commit some other terrible crime.
In seeking to enforce INS deportation orders against "absconders", most of who are citizens of Mexico and various Central American countries, and in trying to apprehend Middle Eastern terrorists, isn't the government mixing apples and oranges?
The Justice Department memo can be accessed at
https://www.shusterman.com/pdf/absconderapprehensioninitiative.pdf
(PDF File)
(P.S. – No one won the February 2002 Immigration Trivia Quiz. The persons pictured were all honored at the American Immigration Law Foundation's Immigrant Achievement Awards on March 8. See
http://www.ailf.org
Carl Shusterman
Certified Specialist in Immigration Law, State Bar of California
Former U.S. Immigration & Naturalization Service Trial Attorney (1976-82)
Board of Governors, American Immigration Lawyers Association (1988-97)
Phone: (213) 623-4592 Fax: (213) 623-3720
Law Offices of Carl Shusterman, 600 Wilshire Blvd., Suite 1550
Los Angeles, California 90017
"In a free society, diversity is not disorder. Debate is not strife. And dissent is not revolution."
– President Bush on February 22, 2002 (in Beijing)
Newsletter US Immigration Update March 2002 – Quick Links
About Us
Back Issues of Our Newsletter
Citizenship
Client Testimonials
Forms Download
Green Cards
Job Search
PERM
Processing Times
Schedule a Legal Consultation
Subscribe to Our Newsletter
Success Stories
Temporary Visas
Visa Bulletin
March 8, 2002
Disclaimer: This newsletter is not intended to establish an attorney-client relationship. All information contained in this newsletter is generalized. Any reliance on information contained herein is taken at your own risk.