Volume Six, Number Three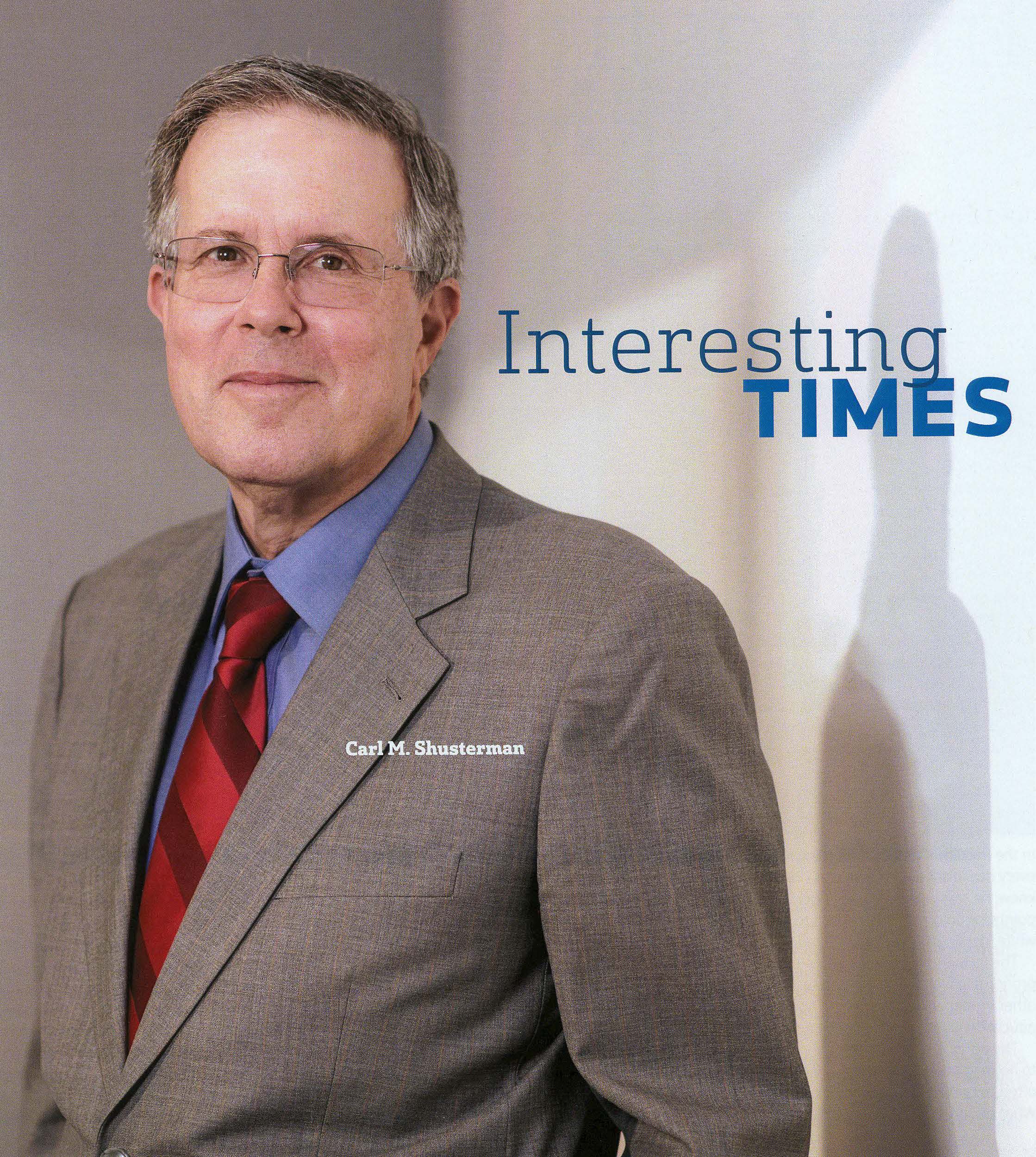 SHUSTERMAN'S IMMIGRATION UPDATE is the Web's most popular e-mail newsletter regarding U.S. immigration laws and procedures with over 40,000 subscribers located in more than 150 countries. It is written by a former INS Trial Attorney (1976-82) with over 30 years of experience practicing immigration law.
Published by the Law Offices of Carl Shusterman, 600 Wilshire Blvd, Suite 1550, Los Angeles, California, 90017. Phone: (213) 623-4592 x0.
Subscribe to our E-Mail Newsletter, join the conversation on our Immigration Facebook Page, follow our Blog Posts and subscribe to our "How-To" Immigration Videos.
Client Reviews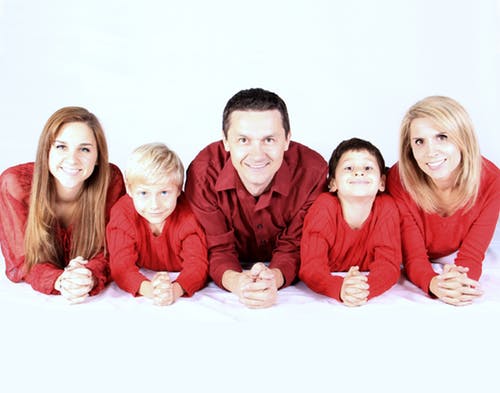 Professionalism and Care
"Mr. Shusterman helped me all the way since I arrived in the USA 17 years ago on a visiting scholar visa until this month when I have become a US citizen."
- Jose Mediano
Read More Reviews
Zoom Consultations Available!
Newsletter US Immigration Update March 2001
This month's issue contains the following topics:
NEWS FLASHES:
Legal Assistant Wanted – The Law Offices of Carl Shusterman is seeking the services of a legal assistant. Must have excellent writing and social skills. University degree and a minimum of one year immigration experience preferred. Competitive salary and benefits package. Pleasant work environment. Please e-mail resume and writing samples to jlu@shusterman.com
Acting INS Commissioner Appointed– On March 6, 2001, Attorney General John Ashcroft appointed Kevin Rooney, currently the Director of the Executive Office for Immigration Review (EOIR) as the new Acting INS Commissioner, effective April 2, 2001. He will serve until a permanent INS Commissioner is appointed. See

https://www.shusterman.com/uscitizenshipandimmigrationservices.html

scroll down to "General" and click on "Kevin D. Rooney Appointed As Acting INS Commissioner".
Administrative Denaturalization– On February 13, 2001, Federal Judge Barbara Rothstein issued a permanent injunction preventing the INS from administratively denaturalizing any person naturalized by the courts. This injunction implements the en banc decision of the U.S. Court of Appeals for the Ninth Circuit in Gorbach v. Reno, 219 F.3d 1087 (9th Cir. 2000). To read the complete text of the Appeals Court decision, see

https://www.shusterman.com/uscitizenship/

scroll down to "Revocation of Naturalization" and click on "Appeals Court, In En Banc Decision, Rules That Attorney General Lack Authority To Revoke Naturalization (7-20-00)".
Asylum– State Department released the Country Rights Reports on Human Rights Practices for the year 2000. Why spend over $60 to buy the report when you get the report online for free? See

https://www.shusterman.com/asylumusimmigration/

and scroll down to "State Department" and click on "2000 State Department Country Reports on Human Rights Practices (February 2001)". We also have links to the 1999 and 1998 reports.
INS Policy And Procedural Memoranda Online– In another welcome addition to the INS web site, the agency has posted a number of important procedural and policy memoranda online. Topics include Adjustment of Status Under the LIFE Act, Asylum, Census 2000, Detention and Prosecutorial Discretion. See

https://www.shusterman.com/uscitizenshipandimmigrationservices.html

and scroll down to "INS Policy And Procedural Memoranda".
L Blanket Petitions– INS's Acting Assistant Commissioner for Adjudications Tom Cook has issued a memorandum to the field regarding the admission of persons covered under L-1 blanket petitions. See

https://www.shusterman.com/lblanketpetitions-insadmissions.html

Poverty Income Guidelines– The Department of Health and Human Services (HHS) published its new poverty income guidelines in the Federal Register on February 16, 2001. Persons filing Affidavits of Support (Form I-864) must show that their household income is at least 125% of the current poverty income guidelines according to the number of persons in their household. For Affidavit of Support purposes, the new guidelines are effective as of April 1, 2001. Our site lists the annual HHS Poverty Income Guidelines from 1996 to 2001. See
Supreme Hears Arguments on "Lifer" Cases – Is it fair for a lawful permanent resident who in convicted of a crime, serves his time, is found deportable, and whose country refuses to accept him back to spend the rest of his life locked up by the INS? The statutory and constitutional implications of this policy were recently argued before the Supreme Court of the United States. Read the 75-page transcript in PDF format at http://www.supremecourtus.gov/calendar/99-7791.pdf (Link is no longer operational.)
TPS For Salvadorans– On March 2, 2001, the Bush Administration announced that Salvadorans who have continuously resided in the U.S. since February 13, 2001 will be eligible to apply for Temporary Protected Status for a period of 18 months. This protects them for deportation, and allows them to apply for work permits. To read the INS press release, see

https://www.shusterman.com/asylumusimmigration/

and scroll down to "Temporary Protected Status" and click on "INS News Release On Salvadoran TPS (3-2-01)" and "INS Q & A On Salvadoran TPS (3-2-01)".
White House On Immigration– The White House, as part on it budget statement calls for additional funds to reduce immigration backlogs and for enforcement activities. See

https://www.shusterman.com/uscitizenshipandimmigrationservices.html

and scroll down to "General" and click on "White House On Immigration: Reform The Immigration System (February 2001)".
1. March 2001 State Department Visa Bulletin
https://www.shusterman.com/greencardsthroughrelatives.html
and
https://www.shusterman.com/greencardsthroughemployment/
A. APPLICATION FINAL ACTION DATES FOR EMPLOYMENT-BASED PREFERENCE CASES–
| Categories | Worldwide | China (PRC) | India | Mexico | Philippines |
| --- | --- | --- | --- | --- | --- |
| 1st | Current | Current | Current | Current | Current |
| 2nd | Current | 1-01-13 | 7-01-09 | Current | Current |
| 3rd | 10-01-16 | 10-01-13 | 7-01-05 | 1-01-16 | 1-01-10 |
| Unskilled | 10-01-16 | 1-01-07 | 7-01-05 | 1-01-16 | 1-01-10 |
| 4th | Current | Current | Current | Current | Current |
| Religious | Current | Current | Current | Current | Current |
| 5th Non-Regional Center (C5 and T5) | Current | 5-01-15 | Current | Current | Current |
| 5th Regional Center (I5 and R5) | Current | 5-05-15 | Current | Current | Current |
A. APPLICATION FINAL ACTION DATES FOR FAMILY-SPONSORED PREFERENCE CASES– These dates are consistent with prior visa bulletin priority dates.
| Categories | Worldwide | China (PRC) | India | Mexico | Philippines |
| --- | --- | --- | --- | --- | --- |
| F1 | 03-01-99 | 03-01-99 | 03-01-99 | 04-22-94 | 05-22-98 |
| F2A | 09-22-96 | 09-22-96 | 09-22-96 | 10-22-94 | 09-22-96 |
| F2B | 06-22-93 | 06-22-93 | 06-22-93 | 10-15-91 | 06-22-93 |
| F3 | 05-08-96 | 05-08-96 | 05-08-96 | 07-15-95 | 11-15-87 |
| F4 | 10-01-89 | 10-01-89 | 03-08-89 | 10-01-89 | 08-01-79 |
| | | | | | |
2. Immigration Government Processing Times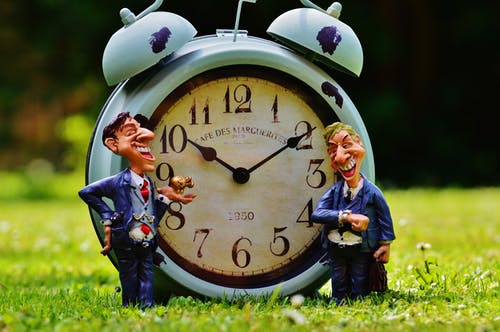 We link to the most recent immigration waiting times for each of the four USCIS Service Centers, the National Benefits Center and the Administrative Appeals Office. We also link to the processing times of all of the 83 USCIS District Offices and Sub-offices. We link to the Labor Department's page entitled "Processing dates for labor certification applications". Finally, we link to the State Department's "Visa Wait Times" page.
3. LIFE Amendments: Section 245(I) Made Simple
After three months of writing articles, conducting online chats and giving interviews to newspaper reporters (and our national interview on NPR on March 7), many people still do not understand why they must apply for the benefits of §245(I) before April 30, 2001. For a centralized listing of online information about the LIFE amendments (of which §245(I) is but one), see
https://www.shusterman.com/lifeactof2000.html
To make §245(I) as simple as possible, here are some of the questions that I have been asked over and over again:
* Who qualifies for the new §245(I)?
Persons who were present in the U.S. on December 21, 2000, and whose relatives or employers apply for permanent residence for them by April 30, 2001.
* Who does the law benefit, people who are legal or illegal?
The law primarily benefits people who are illegal, and who are unable to adjust status because: (1) they entered the U.S. illegally; (2) they overstayed their authorized period of stay; or (3) they violated their legal status.
However, since the economy appears to be entering an uncertain period in which many people with temporary employment visas (e.g., H-1B, L-1, E-1, E-2, R-1, O-1, P-1, etc.) may lose their jobs, persons in legal status may wish to take out an "insurance policy" by establishing eligibility under §245(I) by April 30. That way, if they become illegal in the future, they will still be able to adjust their status in the U.S.
* What relatives are qualified to petition for me?
Your permanent resident spouse may apply for you. So may your permanent resident parents, but only if you are single, divorced or widowed. Your U.S. citizen spouse, parents, adult sons and daughters or adult brothers and sisters may also apply for you.
* What employers may apply for me?
Present or prospective employers may apply for a "labor certification" on your behalf if they can not find a "U.S. worker" for the job which they are offering you. You must have the education and/or experience required for the job. In general, the experience that you gained working for your present employer does not count unless another employer is submitting a labor certification on your behalf.
* Does the submission of a visa petition or labor certification by April 30, 2001 protect me from deportation, allow me to get a work card, or make me legal in the U.S.?
No. §245(I) is not an amnesty. It may not help you NOW, but it may help you legalize your immigration status in the FUTURE.
* How far in the future will §245(I) help me?
The U.S. immigration system is essentially a quota system. Over 3.7 million people are currently "waiting in line" to become permanent residents. How long you must wait to apply for a green card (and a work card) depends on which category you are in. To see the various waiting times, click on https://www.shusterman.com/statedepartmentvisabulletin/
* When do I pay the $1,000 fine to INS?
When you submit your application for adjustment of status.
* If I become eligible for §245(I), what about my spouse and children?
They will also qualify. And they will continue to qualify even if you and your spouse divorce, or if your children become adults and get married.
* Can I switch from one category to a faster one after April 30, 2001?
Yes. If the only way you have to qualify for eligibility under §245(I) is a U.S. citizen brother, he should immediately submit a visa petition on your behalf. The waiting time for a sibling petition is over 10 years. However, if your employer sponsors you or your spouse after April 30th, you can substantially reduce your waiting time. The same result applies if you win the visa lottery.
* Will §245(I) help me to adjust my status to permanent residence if I have committed a serious crime, immigration fraud or am subject to the two-year home residency requirement?
These are all grounds of inadmissibility. You may be able to obtain waivers of inadmissibility or you may not. However, §245(I) will NOT provide you with a waiver of inadmissibility.
* When does my eligibility for §245(I) expire?
Never
So now that you understand §245(I) a little better (or are you totally confused?), you must act before April 30, 2001 to obtain eligibility. If you would like us to help you apply with the INS or the Labor Department, don't write or call us. Simply follow the instructions at https://www.shusterman.com/schedule-immigration-consultation/
4. Nurses: Congress Ready To Confront National Nurse Shortage?
At long last, Congress has acknowledged that the United States is in the midst of a national shortage of registered nurses. One important question in facing up to this problem is whether a law will be enacted this year to restore the system of temporary visas for nurses which worked so well between 1952 and 1995.
Congress allowed the Immigration Nursing Relief Act to expire in 1995. The next year, it passed the infamous §343 which made it even more difficult for U.S. employers to obtain the services of foreign-born health care professionals. In 1999, Congress passed the Nursing Relief for Disadvantaged Areas Act (NRDAA) which, with its annual quota of 500 nurses, is somewhat farcical in nature. So far, not a single nurse has obtained an H-1C visa under NRDAA!
Health care providers are currently forced to recruit abroad, complete the necessary petitions, and then wait 18-24 months for the nurses to enter the U.S. for employment. One major U.S. medical center recently recruited over 300 nurses in the Philippines. Other health care providers are recruiting nurses from Canada, Ireland, Great Britain, South Africa, Australia and New Zealand.
The existence of a national shortage of nurses is beyond dispute.
For three days last September, the Chicago Tribune published a series of chilling articles about how the shortage of nurses was responsible for errors which led to unnecessary patient deaths and injuries:
"Nursing Mistakes Kill, Injure Thousands" (September 10, 2000)
"Nursing Accidents Unleash Silent Killer" (September 11, 2000)
"Problem Nurses Escape Punishment" (September 12, 2000)
On January 31, 2001, the Online Journal of Issues in Nursing published an article entitled "THE NURSING SHORTAGE: Solutions for the Short and Long Term". The authors state that "past economic solutions such as sign-on bonuses, relocation coverage, or new premium packages will have limited and temporary effect because they simply redistribute the supply of nurses, not increase it."
Shortly thereafter, the Federal Government confirmed the existence of a severe nursing shortage. HHS's Health Resources and Services Administration issued its "Preliminary Findings from the National Sample Survey of Registered Nurses 2000". One alarming finding was that from 1980 to 2000, the proportion of registered nurses under 30 years of age had dropped from over 25% to under 10%. Each year, the number of applicants to nursing schools decreases. Even as the population ages and the demand for nurses rises, more nurses retire each year than enter nursing school.
In light of this alarming situation, the Subcommittee of Aging of the Senate Committee on Health, Education, Labor and Pensions held a legislative hearing on February 13, 2001 regarding "The Nursing Shortage And Its Impact On America's Health Care Delivery System".
In her opening statement at the hearing, Senator Barbara Mikulski (D-MD) stated:
Today's shortage is causing great distress for patients. According to a new survey by the American Nurses Association, 75 percent of nurses surveyed feel the quality of nursing care at the facility in which they work has declined over the past two years. About half of the nurses surveyed feel exhausted and discouraged when they leave work, and over half of those surveyed would not recommend their profession to their children or their friends.
According to AHA News, Subcommittee Chairman Tim Hutchinson (R-AR) plans to introduce legislation focusing on nurse recruitment, training and education incentives, and faculty development.
Also, the Chairman of the full committee, Jim Jeffords (R-VT) and John Kerry (D-MA) met with health care professionals in Washington, D.C. on February 14, and pledged to introduce legislation to ease the nationwide nursing shortage.
Hopefully, temporary visas for foreign-born nurses will be included in the legislation. Prior to 1995, 6,000 to 8,000 such nurses entered the U.S. annually on "H-1A" visas.
For links to the above-referenced reports and the Congressional hearing, see
https://www.shusterman.com/nurseimmigrationguide.html
and scroll down to "National Shortage of Nurses".
5. Immigration Trivia Quiz:
Quiz Removed.
6. New Chairman of Immigration Subcommittee: Senator Brownback
Since Senator Abraham (R-MI), a champion of immigrants, was defeated in his bid for re-election last November, there has been a great deal of speculation and concern about who would be his successor.
Fortunately, the new Chairman of the Senate Subcommittee on Immigration, Senator Sam Brownback (R-KS), seems to hold similar views on immigration to Senator Abraham.
As a freshman senator, Spencer Abraham challenged then Subcommittee Chairmen Alan Simpson (R-WY) who had proposed slashing legal immigration to the U.S. by over 30%. Senator Brownback also opposed cuts to legal immigration.
He supported the NACARA bill in 1997, and voted to increase and improve the H-1B program in 1998 and 2000.
Anti-immigrant groups give Senator Brownback a "D-" on their so-called Immigration Report Card, and label him as a senator who "virtually always acts…(for) higher immigration". This stands Senator Brownback in the mainstream of Republican Committee Chairmen in the Senate, since only five of 17 chairmen received career grades higher than a "D+" according to the anti-immigrant group "Americans For Better (sic) Immigration".
Pro-immigrant advocates look forward to working together with Senator Brownback to jointly promote fair and humane immigration policies.
I have arranged a meeting in Washington, D.C. with Senator Brownback and a select group of attorneys from the American Immigration Lawyers Association on March 22, 2001. I will report on the results of this meeting in our April newsletter.
7. Web Site: CRLA's http://www.stopgatekeeper.org
The recent meetings between President Bush and Mexican President Vicente Fox present a unique opportunity for the two leaders to implement a new accord governing Mexican workers employed in the United States.
Traditionally, Mexicans seeking employment have migrated north to better their living standards. When the economy sours, as it did during the Great Depression of the 1930s, INS rounded up and deported hundreds of thousands of Latinos, with little regard to whether they were citizens of the U.S. or Mexico. Then when the U.S. needs workers, we change the law to welcome them (e.g., the Bracero Program during and after World War II). When the urgency disappears, we round up Mexicans and Mexican-Americans alike and deport them (e.g., Operation Wetback in 1950). In general, see
https://www.shusterman.com/immigrationushistory/
The rise of anti-immigrant sentiment in California in the mid-1990's prompted the federal government to develop a new strategy to control illegal immigration along our southern border. The strategy, dubbed Operation Gatekeeper, dramatically increased the number of Border Patrol Agents, and resulted in the expenditure of over a billion dollars over the past 6 years in an effort to seal the border.
Has Operation Gatekeeper worked? And is it worth the price?
The California Rural Legal Assistance (CRLA) Foundation's Border Project would no doubt answer both of these questions in the negative. It is interesting and informative to take a look at their provocative web site:
http://www.stopgatekeeper.org (link no longer operational)
According to information posted on the web site, the 66-mile San Diego sector of the 2000-mile border is where 25% of the Border Patrol agents are assigned; contains 72% of all border fencing; and 54% of all border illumination.
The site maintains that Operation Gatekeeper has not succeeded in sealing the border. Even though the number of Border Patrol agents has more than doubled since 1994, the number of apprehensions along the U.S.- Mexico border has increased by 68% from less than 1 million in 1994 to an all time high of 1.6 million in 1999. The INS estimates that the number of illegal immigrants in the U.S. now exceeds 5 million.
The number of illegal immigrants in the U.S. is difficult to measure. Just a few days ago, the Census Bureau estimated that there were 11 million illegals, more than double the INS figure, and that they were major contributors to the economic expansion of the 1990's. Everett Ehrlich, former undersecretary for economic affairs at the Commerce Department stated that "it looks like 5 million illegal immigrants were here that we didn't know about, maybe more, and wasn't the end of the world…and what if we didn't have them? Look at how they increased our productive potential."
In any case, at least as many persons become illegal in the U.S. by overstaying their visas as by crossing the border without being inspected by the INS.
The web site states that "all that Gatekeeper has achieved, at an enormous cost in lives, is to move the migrant foot traffic out of the public eye and give the appearance of a border under control."
What enormous cost in lives? The Mexican Foreign Relations Office reports that 491 Mexicans died in 2000 trying to illegally cross the border compared to 356 in 1999. Even the Border Patrol's own figures show a 60% increase in deaths. The biggest causes of deaths are hypothermia, heat stroke, drowning and accidents. Why has this occurred? While Operation Gatekeeper has discouraged people from trying to cross the border in the comparatively-safe San Diego sector, the border-crossers have moved eastward to California's Imperial desert, Arizona, New Mexico and Texas where the temperatures are extreme and the terrain is treacherous.
How can a policy which has cost the taxpayers over a billion dollars, but which has resulted in more, not less, illegal immigration and over 1,000 unnecessary deaths be justified?
None of this is to disparage the courageous actions of individual Border Patrol Agents who have saved countless border crossers from life-threatening situations. This is about a federal policy which looks to be terribly misguided. (We invite the INS to respond to CRLA's criticisms of Operation Gatekeeper. We would be pleased to include the Service's response in the April 2001 issue of SHUSTERMAN'S IMMIGRATION UPDATE.)
Take a few minutes to read this web site. Compare it with "The National Border Patrol Strategy" on the INS web site at
http://uscis.gov/graphics/shared/lawenfor/bpatrol/strategy.htm#California (link no longer operational)
If you are convinced that Operation Gatekeeper is an efficient and effective way to control illegal immigration, e-mail President Bush and urge him to continue this program. If you agree with www.stopgatekeeper.com that Operation Gatekeeper seems more like a PR gimmick than a true immigration control policy, send an e-mail message to President Bush and urge him to consider a new border strategy, one which recognizes the mutual interests of both countries, and which saves money and lives.
President Bush's e-mail address is president@whitehouse.gov
8. Physicians: J Waiver Based On Exceptional Hardship
International Medical Graduates (IMG) who come to the U.S. for graduate medical education, residencies and fellowships, as J-1 exchange visitors are required to return to their home countries for two years before they are permitted to return to the U.S. on H or L visas or as permanent residents. See https://www.shusterman.com/j1exchangevisitors.html
Physicians have three separate methods of obtaining "waivers" of the two-year home residency requirement: (1) By sponsorship of "an interested government agency" (IGA); (2) By demonstrating that their spouse and/or children who are either U.S. citizens or permanent residents would suffer "exceptional hardship" if the physician were forced to return home for two years; or (3) By demonstrating that they have a "well-founded fear of persecution" if they returned home (Persecution waivers are seldom filed and are seldom granted).
The most common-granted type of waiver is based upon the sponsorship of a government agency, usually the U.S. Department of Agriculture, the Veterans' Administration, the Appalachian Regional Commission or the 43 states which have established "Conrad State 20" programs. Our law firm has obtained 100 such waivers annually for physicians over the past 7-8 years. For information about interested governmental agency waivers, see https://www.shusterman.com/physiciansusimmigration
Much more difficult to obtain are waivers based upon exceptional hardship. First, the INS must determine whether the hardship suffered by designated family members will indeed be "exceptional". The general rule is that "temporary separation, even though abnormal, is a problem many families face in life and does not represent exceptional hardship…" Matter of Bridges, 11 I & N Dec. 506 (D.D. 1965).
Even where the INS finds exceptional hardship, the State Department must balance this hardship against the government's interests in preserving the integrity of the exchange visitor program's two-year home residency requirement. State Department officials have confirmed that their agency recommends against most requests for hardship waivers even where the INS has found that exceptional hardship exists. Unlike the INS's determination of exceptional hardship, the State Department's (binding) recommendation as to whether to grant a waiver may not be appealed.
On February 7, 2001, in a case appealed to the INS's Administrative Appeals Office (AA0) by Bruce Hake, Esq., the AAO overturned the decision of the Vermont Service Center that exceptional hardship was not present under the following circumstances:
The applicant was a Colombian-born physician who was admitted to the U.S. as a J-1 exchange visitor in 1994. She married a U.S. citizen in 1999, and they have a U.S. child.
The AAO held that "the record clearly establishes that the applicant's spouse would suffer exceptional hardship if he abandoned his present career in the United States to accompany his wife and child to Colombia where his life would be at risk as a United States citizen. The record also contains specific documents which reflect that the applicant's anxieties, such as fear for the safety of his wife and/or child if she returned to Colombia without him where her personal chance of being kidnaped, tortured or killed is greater than 25%. These anxieties go beyond the normal. It is concluded that the record now also contains evidence of hardships including separation, fear and anxiety which, in their totality, rise to the level of exceptional as envisioned by Congress if the applicant's husband remains in the United States while she returns to Colombia either with or without their child."
It should be noted that while the record is returned to the Vermont Service Center for a decision which will conclude that exceptional hardship exists in this case, the AAO has no authority over the State Department's recommendation in the matter.
To read the decision in its entirety, see
https://www.shusterman.com/pdf/jwaiverapprovaladministrativeappealsofficeprocessingtimes.pdf (Link is no longer operational.)
Still, AAO decisions reversing INS Service Centers on denials of waivers based upon "exceptional hardship" seem to be few and far between. The last time we posted such a decision was on February 14, 2000. see  https://www.shusterman.com/pdf/jhardshipwaivervictory2000.pdf  (PDF File)
For physicians seeking a J waiver, it is our strong advice that an interested government agency waiver is the type of waiver most likely to be approved.
9. Chat Schedule, Transcripts & Audios
Deleted
10. Answers To February's Immigration Trivia Quiz
Quiz Removed.
Carl Shusterman
Certified Specialist in Immigration Law, State Bar of California, Former U.S. Immigration & Naturalization Service Trial Attorney (1976-82), Board of Governors, American Immigration Lawyers Association (1988-97)
Law Offices of Carl Shusterman, 600 Wilshire Blvd., Suite 1550, Los Angeles, California 90017, Phone: (213) 623-4592 Fax: (213) 623-3720
Newsletter US Immigration Update March 2001 – Quick Links
About Us
Back Issues of Our Newsletter
Citizenship
Client Testimonials
Forms Download
Green Cards
Job Search
PERM
Processing Times
Schedule a Legal Consultation
Subscribe to Our Newsletter
Success Stories
Temporary Visas
Visa Bulletin
March 13, 2001