Volume Three, Number Six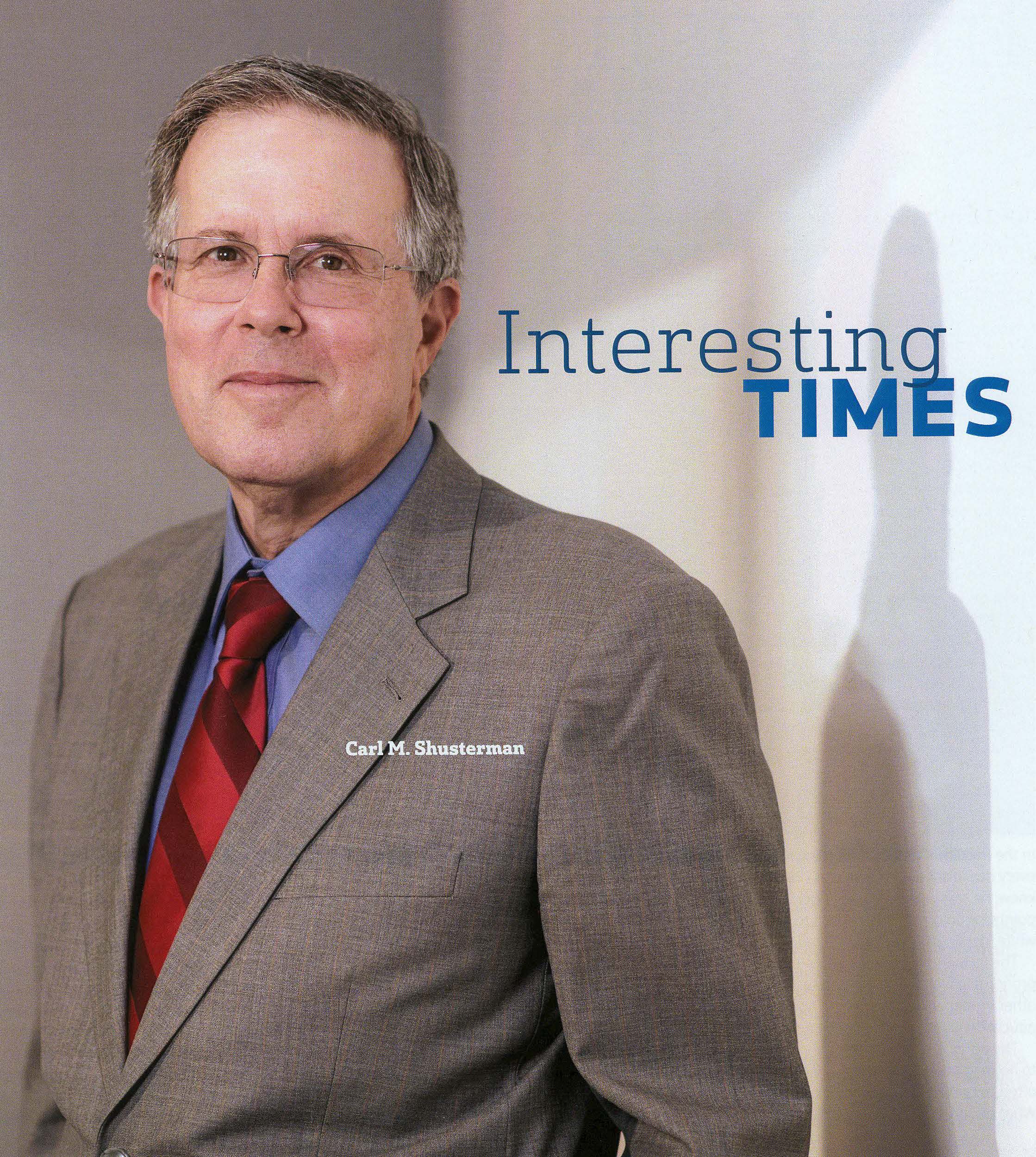 SHUSTERMAN'S IMMIGRATION UPDATE is the Web's most popular e-mail newsletter regarding U.S. immigration laws and procedures with over 40,000 subscribers located in more than 150 countries. It is written by a former INS Trial Attorney (1976-82) with over 30 years of experience practicing immigration law.
Published by the Law Offices of Carl Shusterman, 600 Wilshire Blvd, Suite 1550, Los Angeles, California, 90017. Phone: (213) 623-4592 x0.
Subscribe to our E-Mail Newsletter, join the conversation on our Immigration Facebook Page, follow our Blog Posts and subscribe to our "How-To" Immigration Videos.
Client Reviews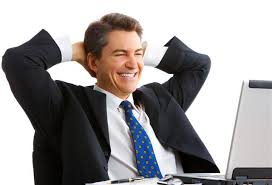 Outstanding Services!
"I want to acknowledge the Law Office of Carl Shusterman for their diligent and responsive attention to my case - from H1B to PERM to green card."
- Ken Calvert, San Antonio, Texas
Read More Reviews
Zoom Consultations Available!
Newsletter US Immigration Update June 1998
This month's issue contains the following topics:
NEWS FLASHES:
The INS relaxed employment authorization rules for students from Indonesia, Malaysia, Philippines, South Korea and Thailand on June 10, 1998.
The INS published proposed H regulations on June 4, 1998 in order to make H-1B rules most realistic. The proposed rules provide (1) that LCAs can be filed after an H-1B petition is submitted; (2) that certain employers would be relieved of their obligation to provide detailed itineries of their traveling employees; and (3) ease the requirements for amended petitions.
The latest version (revised as of December 2, 1997) of the Immigration and Nationality Act (401 pages complete with hyperlinks), may be accessed online.
1. June 1998 State Department Visa Bulletin
On May 12, 1998, we posted the June 1998 Visa Bulletin even before the State Department posted the dates on their web site.
All of the Family categories moved forward between one and seven weeks except for the first preference category for persons born in Mexico which failed to move at all. Most of the Employment categories remain 'current' (no backlogs). The unskilled workers category advanced eight weeks to June 1, 1991 while the religious workers category moved forward four weeks to September 1, 1997.
The mainland China categories advanced as follows: the first preference – no advance; the second preference advanced one week to May 8, 1996; while the third preference also moved forward one week to February 22, 1994.
The news was slightly brighter for Indian nationals, for whom the second category moved forward one week to August 22, 1996 while the third category, awoke like Rip Van Winkle after a long sleep, and moved forward five weeks to June 15, 1995.
Immigrant visas for winners of the DV-98 lottery are not current for ANY REGION. For June 1998, the following are the DV cut-off dates: Africa (32,970); Asia (11,820 except for Bangladesh at 7,105); Europe (19,330 except for Albania at 14,590); North America (Bahamas)(3); Oceania (690); and South America, Central America and the Caribbean (1,851).
For an explanation of what the categories, dates and symbols listed below mean, see
https://www.shusterman.com/greencardsthroughrelatives.html
and
https://www.shusterman.com/greencardsthroughemployment/
For the State Department's official version, complete with information about the movement of family, employment and lottery numbers, see
http://travel.state.gov/visa_bulletin.html (Link is no longer operational.)
FAMILY CATEGORIES
| Categories | Worldwide | China (PRC) | India | Mexico | Philippines |
| --- | --- | --- | --- | --- | --- |
| 1st | 12-01-96 | 12-01-96 | 12-01-96 | 8-01-93 | 1-22-87 |
| 2A | 2-08-94 | 2-08-94 | 2-08-94 | 3-15-93 | 2-08-94 |
| 2B | 11-22-91 | 11-22-91 | 11-22-91 | 7-01-91 | 11-22-91 |
| 3rd | 1-01-95 | 1-01-95 | 1-01-95 | 9-22-89 | 1-01-87 |
| 4th | 3-01-88 | 3-01-88 | 2-01-86 | 5-08-87 | 5-15-7 |
EMPLOYMENT CATEGORIES
| Categories | Worldwide | China (PRC) | India | Mexico | Philippines |
| --- | --- | --- | --- | --- | --- |
| 1st | Current | 6-08-97 | Current | Current | Current |
| 2nd | Current | 5-08-96 | 8-22-96 | Current | Current |
| 3rd | Current | 2-22-94 | 6-15-95 | Current | Current |
| Unskilled | 6-01-91 | 6-01-91 | 6-01-91 | 6-01-91 | 6-01-91 |
| 4th | Current | Current | Current | Current | Current |
| Religious | 9-01-97 | 9-01-97 | 9-01-97 | 9-01-97 | 9-01-97 |
| 5td | Current | Current | Current | Current | Current |
2. Immigration Government Processing Times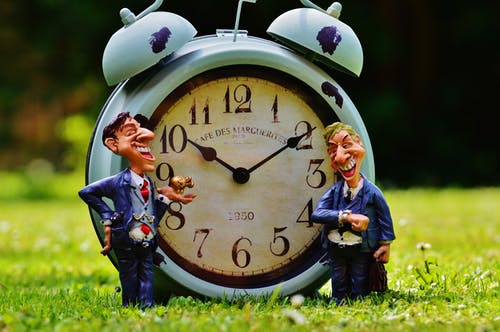 We link to the most recent immigration waiting times for each of the four USCIS Service Centers, the National Benefits Center and the Administrative Appeals Office. We also link to the processing times of all of the 83 USCIS District Offices and Sub-offices. We link to the Labor Department's page entitled "Processing dates for labor certification applications". Finally, we link to the State Department's "Visa Wait Times" page.
3. Legislation: "I'm From the Government, & I'm Here to Help You"
The past few years have seen the American economy grow at a remarkable pace, propelled by the tremendous expansion of the high technology sector. One would think that a President and Congress who were elected on slogans ranging from "It's the Economy, Stupid!" to "The Era of Big Government is Over" would be overjoyed by the trillions of dollars which have been created by high tech during the past six years.
In California, the leader of the high tech revolution, fully one- third of the highly skilled workers in high tech and biotech are immigrants. T.J. Rodgers, the President of Cypress Semiconductor, bluntly states that "immigration is the critical factor behind the U.S.'s commanding competitive position in semiconductors, as it is in almost every 21st century industry."
Into the laissez faire atmosphere which has fostered this incredible, inflation-free economic expansion enters the body which has authored some of the most arcane and byzantine laws ever created, the immigration laws. High skilled workers may only immigrate after satisfying the Labor Department, the INS and other related bureaucracies that they are not displacing American workers. And although our schools are not producing nearly enough professionals to work in the high tech and biotech sectors, the process that U.S. employers must undertake in applying for permanent residence for their foreign-born professional employees is expanding exponentially. Furthermore, professionals who are born in countries with high populations are subject to years of waiting to obtain green cards because of nonsensical country quotas.
Because of all these obstacles to permanent residence for their workers, U.S. employers have opted to obtain temporary ("H-1B") visas instead. However, during the past decade, the H-1B program has become a target both of Congress and the bureaucrats. Initially of unlimited duration, Congress reduced the maximum amount of time for H-1Bs to work in the U.S. to six years. In 1991, Congress imposed the first numerical limitation (65,000 annually) on H-1B professionals. In addition, Labor Department was given the authority to rubberstamp "Labor Condition Applications" (LCAs) within seven days before an employer could submit an H-1B petition. In true bureaucratic fashion, the Labor Department gave itself "seven business days" to complete the function. These days, the DOL routinely flouts the law and delays the H-1B process by taking 30 to 40 days to stamp an LCA and fax it back to a U.S. employer.
The response of the high tech sector turned from grumbling to outrage when the it became clear in early 1998 that the H-1B numerical cap would be reached by early spring. The Senate held hearings which led to the passage of a compromise bill (S. 1723) which increased the H-1B cap while at the same time providing millions of dollars for Americans to be educated for lucrative computer jobs. Unfortunately, the members of the House Judiciary Committee thumbed their collective noses at the high tech industry, and reported out a bill (H.R. 3736) which would raise the H-1B cap, but which would cripple the ability of the industry to hire needed employees. To most observers, H.R. 3736 is worse than no bill at all. Gone is the money to train Americans. Instead, the bill lays the foundation of a new bureaucracy to establish regulations for recruitment and no layoff "attestations", and allows DOL investigators to roam freely through the industry assessing fines and barring companies from the H-1B program.
I participated in a five-year pilot program similar to H.R. 3736 called the Immigration Nursing Relief Act of 1989. The law did little to protect the wages and working conditions of American nurses, but effectively barred respected acute care hospitals from hiring foreign-born registered nurses. Government regulations and paperwork requirements were a virtual nightmare. After the end of the pilot program, Congress decided not to renew the law.
Fortunately, the health care industry did not have the option of moving their operations to other countries. The situation is far different for high tech industries, many of which already operate globally. The passage of a bill like H.R. 3736 may result in the computer industry going the way of television and VCR manufacturers. It's not inconceivable that we will be forced to buy Japanese and Taiwanese computers within a few years. Given this sorry state of affairs, no new law in 1998 would be preferable to H.R. 3736. The summer is slipping away, and those inside the Beltway continue to fiddle as the Silicon Valley burns.
Many Members of Congress consider themselves the ideological heirs of Senate Barry Goldwater who died last month. Goldwater, the father of modern conservatism, had no higher calling than to get government off the back of businesses and individuals. He would have been appalled by the idea of so-called conservatives advocating Big Government intervention in the private sector.
But as Yogi Berra used to say, "It ain't over 'til it's over". The full House of Representatives has yet to vote on H.R. 3736. Therefore, there is a chance that the bill which eventually emerges from the House will look more like S. 1723, a thoughtful and reasonable bill which passed the Senate by an overwhelming bipartisan majority (78 to 20) last month.
Whatever happens, we'll keep you updated on the latest legislative developments at
https://www.shusterman.com/h1bflash.html
In the meantime, employers and employees affected by the H-1B cap should consult with legal counsel, as appropriate.
4. Immigration Trivia Quiz: Nationalities of H-1B Workers
Persons applying for permanent residence are subject to country quotas according to their place of birth. No country quotas are placed on holders of temporary visas.
The H-1B visa category is utilized primarily by U.S. employers who hire foreign-born professionals. Although these employees range the gamut from accountants to zoologists, the largest numbers are either computer or health care professionals.
What are the nationalities of persons who have obtained H-1B status this fiscal year? See the answers in Topic #10.
5. Health Care Workers Redux: The Lawsuit
Just last month, SHUSTERMAN'S IMMIGRATION UPDATE again focused on the plight of foreign-born health care workers in Topic #4, "Health Care Workers: America's New Indentured Servants".
One week later, on May 18, 1998, we received a press release from the Commission on Graduates of Foreign Nursing Schools announcing that they had filed a lawsuit against the government to enforce Section 343 of the 1996 immigration law, the section which pertains to health care workers.
The contents of the press release are as follows:
On May 15, 1998, the Commission on Graduates of Foreign Nursing Schools (CGFNS) filed a lawsuit in the United States District Court in Washington, DC, against the U.S. Immigration and Naturalization Service (INS) and the U.S. Department of State for violations of Section 343 of the Illegal Immigration Reform and Immigrant Responsibility Act (IIRIRA) of 1996. Through the promulgation of arbitrary, capricious and unlawful directives regarding the immigration of foreign health care workers, INS and the State Department have refused to accept CGFNS certifications of the qualifications of foreign health care professionals – in direct violation of Section 343 of IIRIRA.
Section 343 of IIRIRA requires that certain health care professionals educated outside of the United States satisfy a screening program prior to receiving a temporary or permanent occupational visa (including H-1B, H-2B, TN, and permanent resident status alien visas). The screening includes an assessment of an applicant's foreign education to ensure that it is comparable to that of a U.S. graduate in the same profession; verification that the applicant's licenses are valid and unencumbered; determination of English language proficiency; and, in the case of nursing applicants, verification that the nurse has either earned a CGFNS Certificate or passed the National Council Licensure Examination for Registered Nurses (NCLEX-RN).
CGFNS satisfies the screening requirements of Section 343 through its VisaScreen program, operated by the CGFNS subdivision, International Commission on Healthcare Professions (ICHP).
For more information contact:
Tina Trapp
Commission on Graduates of Foreign Nursing Schools
3600 Market Street, Suite 400
Philadelphia, PA 19104
Phone: (215) 222-8454
Fax: (215) 662-0425
E-mail: Admincgfns@compuserve.com
SHUSTERMAN'S IMMIGRATION UPDATE will continue to provide you with the latest information concerning Section 343, the CGFNS lawsuit, and other items of interest to foreign health care workers and their employers.
6. NACARA: Justice Dept. Issues Rules for Cuban/Nicaraguan Amnesty
On May 21, 1998, the Department of Justice issued interim regulations implementing section 202 of the Nicaraguan and Central American Relief Act.
These regulations allow certain Cubans and Nicaraguans to adjust status to permanent residence provided that they submit form I- 485 and Supplement B between June 28, 1998 and April 1, 2000. Qualified applicants must have been physically present in the U.S. since December 1, 1995, and must not have been absent from the U.S. for an aggregate of 180 days between that date and the date that they are granted permanent residence. Unless the person has been outside the U.S. for more than 180 days, he or she may apply for advanced parole in order to exit and reenter the U.S. to apply for adjustment of status under NACARA.
Applications and filing fees should be mailed to the following address: USINS, Texas Service Center, P.O. Box 851804, Mesquite, TX 75185-1804 if the applicant is not in expulsion proceedings.
The regulations may be read in their entirety at
https://www.shusterman.com/nacaracubanandnicaraguans.html
It is anticipated that regulations concerning Salvadorans, Guatemalans, and nationals of former Soviet Bloc countries covered by NACARA will be issued in the near future.
7. HR Directors: New INS Interpretations of 245(i) and 245(k)
At a recent meeting between INS General Counsel Paul Virtue and members of the American Immigration Lawyers Association (AILA), Mr. Virtue agreed with certain interpetrations of Sections 245(i) and 245(k) of the immigration law which may be useful in obtaining permanent residences for foreign-born employees.
Section 245(i)
This section of law provides that persons unlawfully present in the U.S. who had either labor certifications or visa petitions submitted on their behalf to the Labor Department or to the INS on or before January 14, 1998 may, if they are not apprehended by the INS and forced to depart the U.S., adjust status to permanent residence in the U.S. upon payment of a fine and compliance with other legal requirements.
The question presented was whether an intending immigrant is grandfathered in under section 245(i) if he seeks to adjust status based on a different category than that which caused him to be grandfathered. Mr. Virtue answered this question in the affirmative.
Example: The intending immigrant's U.S. citizen brother submits a visa petition on his behalf before January 14, 1998. Later, he (a) seeks to adjust status based upon an approved visa petition submitted by his employer after January 14; (b) seeks to adjust status based upon an approved visa petition submitted by another relative after January 14; or (c) seeks to adjust status under Visa Lottery. In each of these cases, the intending immigrant may apply for adjustment of status under section 245(i). Caveat: In most cases the priority date DOES NOT relate back to the visa petition or labor certification filed prior to January 14, 1998. Also, it may be dangerous for an employer to submit a labor certification for a person who is currently working for the employer without proper documents.
Furthermore, derivatives (spouses and unmarried minor children) at the time that the original visa petition or labor certification was submitted on behalf of the principal remain grandfathered under section 245(i) even if (a) the spouse obtains a divorce or (b) the children marry or turn 21 years of age. The divorced spouse or "aged-out" children may not adjust status with the principal. However, they may adjust status under section 245(i) if they have a basis to do so in the future.
Section 245(k)
This section of law allows an intending immigrant to apply for adjustment of status under section 245(a) without payment of a fine if (1) they qualify under certain employment-based categories, and (2) have not out-of-status for an aggregate peeriod of 180 days.
At the above-referenced meeting, the INS agreed that the 180 days applies only to days after the alien's last admission to the U.S.
Example: If an alien is admitted to the U.S. in legal status after being in the U.S. in illegal status for less than 180 days, he may, if he qualifies for permanent residence through one of the qualifying employment-based categories, and if he has not been out-of-status for 180 days or more since his last admission, adjust status in the U.S. under section 245(k).
Also, if the principal is eligible for adjustment of status under section 245(k), the spouse and minor, unmarried children may adjust status under section 245(k) even if they have been out-of- status for over 180 days.
8. State Dept. on Section 222(g) and the Entitlement Bars
In early April 1998, the Department of State issued a memorandum to U.S. Consulates worldwide explaining, in some detail, the effects of the 1996 immigration law concerning (1) section 222(g) – which automotically voids all nonimmigrant visas of persons who have overstayed their period of stay in the U.S.; and (2) the various bars of inadmissibility which apply to persons who have been ordered excluded/deported/removed from the U.S. or who have remained present in the U.S. unlawfully for certain periods of time after April 1, 1997. The complete text of the State Department memorandum of April 4, 1998 (with emphasis added by me) can be viewed at
https://www.shusterman.com/barsimmigrationstatedeptmemo98.html
The memorandum is too lengthy to be analyzed here. However, there are certain parts of the memo which should be noted:
A. While most of our subscribers are familiar with the three and ten year bars, many do not realize that there are multiple bars contained in the law, that some of them are permanent, that some are retroactive and that some cannot be waived.
For example, the bars which apply to a person who is ordered "removed" from the U.S. by an Immigration Judge are applicable retroactively to someone who was ordered "excluded" or "deported", even if the order of exclusion or deportation occurred prior to the enactment of the law. This can lead to harsh results. Prior to the enactment of the law, an order of exclusion triggered a bar of inadmissibility for one year while an order of deportation resulted in a five-year bar. Upon enactment of the law, all orders of exclusion, deportation or removal, whenever issued, subject a person to a bar of ten years.
For example, if a person was ordered deported on January 1, 1992, and if he departed the U.S. on that date, under prior law, he would not be inadmissible based upon the order of deportation after January 1, 1997. However, because of the enactment of the 1996 immigration law, the new ten-year bar renders the person inadmissible until January 1, 2002.
Since this seems unfair, the State Dept. memo indicates, at paragraph 10, that the INS "has prepared draft regulations which would establish special procedures for processing requests for consent to reapply for in such cases" and, in paragraph 11, that pending the issuance of such regulations, the INS will grant "sympathetic consideration, on a case-by-case basis" to persons who have remained outside the U.S. for the period required under prior law.
B. Regarding the three and ten-year bars, the memorandum distinguishes between the two types of bars. The three-year bar applies to certain persons who are unlawfully present in the U.S. for a period of 180 days on or after April 1, 1997 while the ten- year bar applies to those who have been unlawfully present for one year or more. However, unlike the ten-year bar, the three- year bar applies only (1) if the days in unlawful presence are consecutive and (2) if the person does not leave the U.S. until after the commencement of removal proceedings.
Thus, for some persons, being placed in removal proceedings is a blessing in disguise. Consider the case of Gerard Curran, the gentlemen who was featured in the May 1998 issue of SHUSTERMAN'S IMMIGRATION UPDATE. Mr. Curran was unlawfully present in the U.S. for many years prior to 1997. However, Mr. Curran was placed in removal proceedings in late 1997, arguably after he had spent 180 days, but before he had spent one year, unlawfully present in the U.S. on or after April 1, 1997. In January 1998, Mr. Curran was granted voluntary departure by an Immigration Judge. Under paragraph 31 of the State Department memorandum, periods of voluntary departure granted by an Immigration Judge "stop the clock" with regard to the accumulation of "unlawful presence" in the U.S. Mr. Curran voluntarily departed the U.S. pursuant to the Judge's order, and, therefore, did not stay unlawfully in the U.S. for one year starting on April 1, 1997. Therefore, he is not subject to the ten-year bar. And since he left the U.S. after the commencement of removal proceedings, he is not subject to the three-year bar.
C. Best of all, the memo states unequivocally that persons who have violated their status in the U.S. on or after April 1, 1997 are not considered to be unlawfully present in the U.S. unless they have been found to have violated their lawful status by either the INS or by an Immigration Judge. This is very good news for those who have been granted "duration of stay" rather than a date certain to leave the U.S. (e.g., most persons in A, F, G, I or J status), but since we have already discussed this subject in a prior issue of SHUSTERMAN'S IMMIGRATION UPDATE, we will not repeat ourselves and will simply refer you to
https://www.shusterman.com/unlawfulpresencecablestatedepartment1997.html
The State Department memo makes for difficult reading at times, but for immigration lawyers, and others who seek to understand the nuances of the 1996 law, it is an extremely important document.
9. California: The Message Being Sent to D.C. is Pro-Immigrant
In 1994, Pete Wilson, then a very unpopular governor trying for a second term, endorsed Proposition 187, an anti-immigrant ballot proposition, and this propelled him to victory. The proposition was eventually declared unconstitutional by a Federal Judge, and is on appeal.
The proponents of Proposition 187 admitted that their real agenda was to send a message to Washington D.C. that they wanted state and federal benefits to immigrants (just illegal, or legal immigrants too? – here, the line gets a little blurry.) cut, and Border Patrols increased, yadayadayada.
Congress and the President heard the message loud and clear, and the result was the now infamous welfare reform act and the Illegal Immigration Reform and Immigrant Responsibility Act of 1996 (IIRAIRA) which doubled the Border Patrol and stripped many immigrants of due process of law.
A few weeks after the IIRAIRA was enacted, we predicted that "the current wave of anti-immigrant sentiment (has) crested and (would) soon subside." See
https://www.shusterman.com/immigrationushistory.html
And not to say, "We told you so…", but in 1997 and 1998, Congress restored much of the federal benefits which had been cut in 1996. In November 1997, the Republican majority in Congress, worried about being branded as the anti-immigrant party in the 1998 elections, passed a law ("NACARA" – See topic #6 above.) granting amnesty to Cubans and Nicaraguans, and special benefits to persons from former Soviet Bloc countries. The Democrats countered by obtaining the same special benefits for certain natives of El Salvador and Guatemala. Haitians may be the next group added to the list.
As the 1998 election approaches, both Republicans and Democrats are cozying up to Latinos and other immigrant groups. Nowhere has the pendulum swung back to the pre-Pete Wilson "We Are The World" years than in California.
What is of particular interest is the pro-immigrant attitude displayed by the four major candidates, three Democrats and one Republican, in the race to succeed Pete Wilson as the Governor.
On May 23, all four candidates appeared at a Latino-sponsored forum entitled California Hacia El Futuro (California Into the Future). All four candidates opposed the popular Proposition 227 (Post-election comment: The voters approved this proposition by a wide margin.), an initiative to end bilingual education in California's schools.
When a reporter asked whether California's huge influx of immigrants had driven down workers' wages or hurt the ability of native-born residents to find jobs, all four candidates responded in the negative. Their responses are instructive:
Candidate #1: "It's not our people that are the problem. The problem is our leadership…(People) don't see a partnering role between the government and the private sector."
Candidate #2: "I fought efforts to lump legal and illegal immigrants together and to treat legal immigrants different from citizens. Legal immigrants should become citizens, and I have proposed efforts to facilitate (this)."
Candidate #3: "It's very important to reward people for waiting their turn, and coming here legally…As governor I would make the good offices of state agencies available to accelerate the opportunity for people to become citizens."
Candidate #4: "When I hear people say what you've suggested in your question, normally I look at them and I ask what your last name is. Very rarely is it Running Bear or Sitting Bull. Normally, they come from somewhere else, as did my ancestors. And my idea is just because I got over the bridge doesn't mean it's time to put the drawbridge up."
Candidate #4 also offered the following observation: "Some people say, 'My lord, look at what the state's going to look like. It's going to be far more Hispanic. And I say that's wonderful."
From their responses, each of the candidates seems to be so pro- immigrant, it is impossible guess which one is Republican Dan Lundgren, California's Attorney General, a supporter of Proposition 187 whose lawyers are appealing the decision of the Federal Judge and who is endorsed by Pete Wilson. The message: The demographics of the voters have changed, and anti-immigrant rhetoric is no longer acceptable in California statewide elections. This is the new message that California voters are sending to Washington D.C. in 1998. (For those who are curious, Mr. Lundgren is Candidate #4.)
10. Immigration Trivia Quiz: Answers
According to INS statistics, almost 50,000 persons were granted H-1B status between October 1, 1997 and March 31, 1998. Of these, the top nationalities were as follows:
A) India 44%
B) China  9%
C) Great Britain 5%
D) Philippines 3%
E) Canada 3%
F) Taiwan 2%
G) Japan 2%
H) Germany 2%
I) Pakistan 2%
J) France 2%
Of these ten countries, only those professionals born in India and China face lengthy backlogs because of country quotas when applying for permanent residence. The obvious solution is to abolish country quotas in order to allow these people, the best and the brightest, to continue to work in the U.S. Such a minor change in the law would clearly be in America's best interest.
Carl Shusterman
Newsletter US Immigration Update June 1998 – Quick Links
About Us
Back Issues of Our Newsletter
Citizenship
Client Testimonials
Forms Download
Green Cards
Job Search
PERM
Processing Times
Schedule a Legal Consultation
Subscribe to Our Newsletter
Success Stories
Temporary Visas
Visa Bulletin
June 11, 1998
Disclaimer: This newsletter is not intended to establish an attorney-client relationship. All information contained in this newsletter is generalized. Any reliance on information contained herein is taken at your own risk.