Volume Seven, Number Seven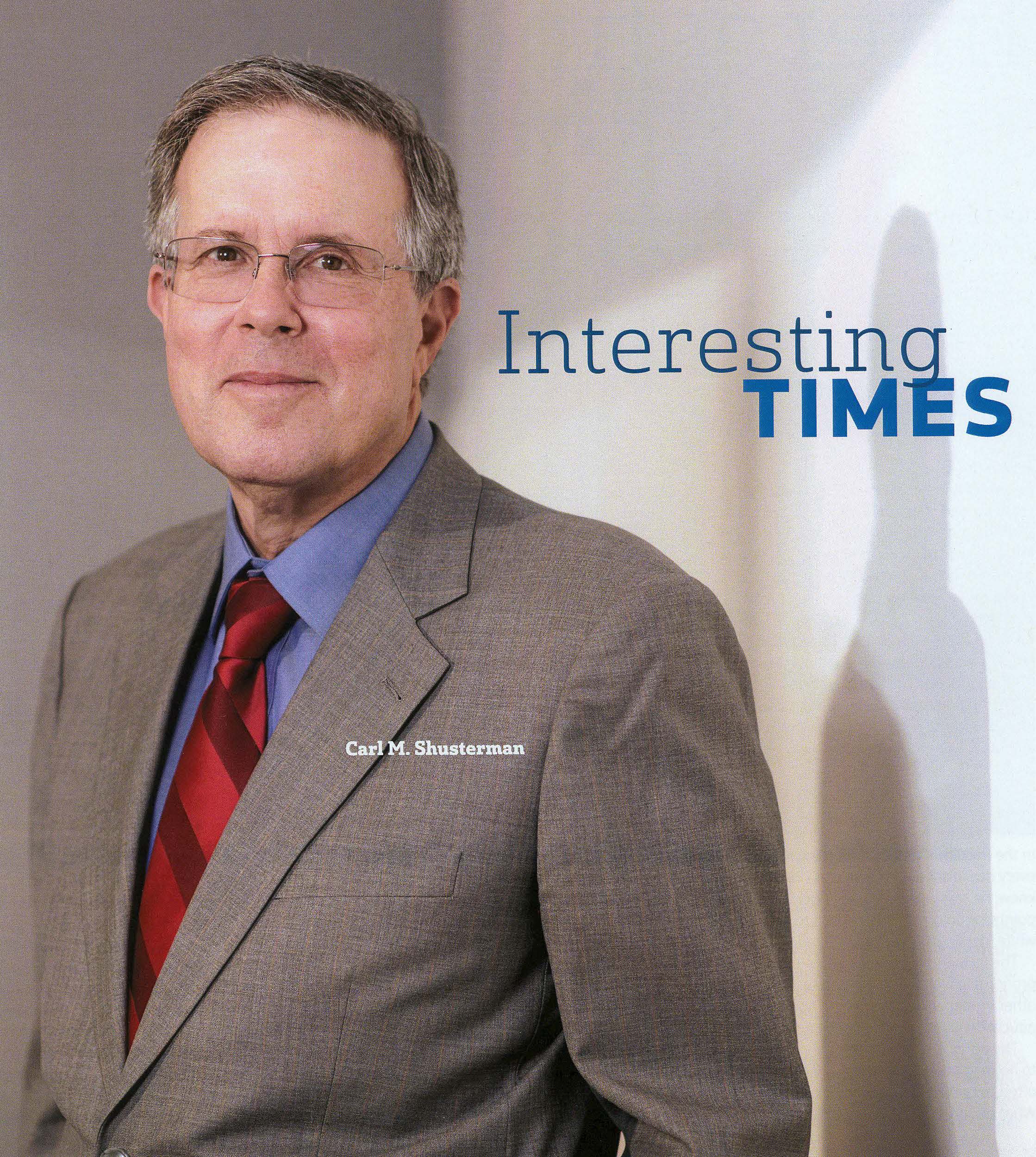 SHUSTERMAN'S IMMIGRATION UPDATE is the Web's most popular e-mail newsletter regarding U.S. immigration laws and procedures with over 40,000 subscribers located in more than 150 countries. It is written by a former INS Trial Attorney (1976-82) with over 30 years of experience practicing immigration law.
Published by the Law Offices of Carl Shusterman, 600 Wilshire Blvd, Suite 1550, Los Angeles, California, 90017. Phone: (213) 623-4592 x0.
Subscribe to our E-Mail Newsletter, join the conversation on our Immigration Facebook Page, follow our Blog Posts and subscribe to our "How-To" Immigration Videos.
Client Reviews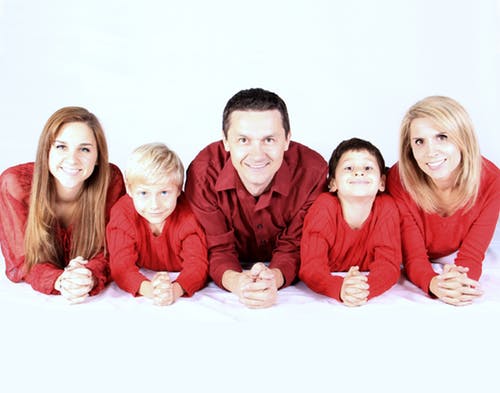 Professionalism and Care
"Mr. Shusterman helped me all the way since I arrived in the USA 17 years ago on a visiting scholar visa until this month when I have become a US citizen."
- Jose Mediano
Read More Reviews
Zoom Consultations Available!
Newsletter US Immigration Update July 2002
TABLE OF CONTENTS:
1. August 2002 State Department Visa Bulletin
2. Immigration Government Processing Times
3. Legislation: Restrictionist vs. Pro-Immigrant Bills
4. Executive Order Expedites Military Naturalization
5. Immigration Trivia Quiz: Who Signed What?
6. Physicians I – Conrad Program To Be Extended And Expanded
7. Physicians II – Lawsuit Challenging INS's NIW Regulations
8. Physicians III – J Waivers Through Exceptional Hardship
9. Chat Schedule, Transcripts, Audios & Videos
10. Answers To The June 2002 Immigration Trivia Quiz
NEWS FLASH:
2002 Bar Register Of Preeminent Attorneys
We are very pleased and proud to announce that The Law Offices of Carl Shusterman have been recognized for High Professional Legal Standards and Ethics. We have been selected to appear in the 2002 Bar Register Of Preeminent Attorneys, a rare feat for a firm specializing in immigration law. See https://www.shusterman.com/pdf/mh.pdf (PDF File). For additional information about our law firm, see https://www.shusterman.com/ourimmigrationattorneys/
DV-2003 Lottery Results Announced– On June 18, the State Department announced the results of the DV-2003 Visa Lottery.The winning names are confidential (If you won, you should have already received a written confirmation by mail.), but the number of persons who won from each eligible country are not.)We link to the results from our "Lottery" page at https://www.shusterman.com/greencardlottery.html
Immigration Policy Handbook– The National Immigration Forum has announced the release of the Immigration Policy Handbook 2002. This is a "one-stop" resource of the most important information, trends, and analysis related to the debate over immigration policy in the United States. The Immigration Policy Handbook 2002 has been revised and updated to provide the most up-to-date information on: Basic Immigration Facts: facts and figures on immigrants in the United States, and a basic explanation of U.S. refugee and immigration policies.For more information about the Handbook, see http://www.immigrationforum.org/pubs/handbook.htm (Link is no longer operational). For information about how to become a Forum Associate, see http://www.immigrationforum.org/support/associate.htm (Link is no longer operational).
Nurses– The proposed PERM regulations would make it more difficult than ever for hospitals to immigrate foreign-born registered nurses. For over 20 years, Labor Department regulations have allowed INS to approve immigrant visa petitions for RNs who have either (1) passed the CGFNS examination, or (2) have a "full and unrestricted license" to practice nursing in the state of intended employment.What about nurses who passed the state examination but are barred from licensure solely because there is no way for them to obtain a social security number? And nurses who have passed the examination in one state, and have received a temporary license from a second state in order to practice their profession until a permanent license is issued?Fortunately, the INS's longstanding policy was to consider that these nurses had achieved the functional equivalent of a full and unrestricted state license. Unfortunately, in the midst of the most severe nursing shortage in recent history, the INS now refuses to accept such evidence as the equivalent of a state license.The proposed PERM regulations would seem, perhaps inadvertently, to write the INS's current position into stone. We contributed a section to AILA's comments on the PERM regulations, and acted as a technical advisor to the American Hospital Association as they prepared their comments. Hopefully, the Labor Department will amend this section of the regulations in a way which will protect and benefit patients, nurses and health care facilities.On July 10, we confirmed with the California Board of Registered Nurses that they had reversed their policy of accepting Employer Tax Identification Numbers as an alternative to social security numbers for the purpose of issuing state nursing licenses.What is the best solution to these obstacles being placed in the way of hospitals trying to hire foreign-born RNs?We think that the answer lies in extending INS's common sense approach of granting H-1B petitions on behalf of professionals who are unable to obtain state licensure because of the lack of a social security number to nurses seeking permanent residence. See the INS's policy memorandum at https://www.shusterman.com/pdf/h1bstatusandsocialsecuritycards-cookmemo2001.pdf (PDF File). If you agree with this approach, please write to James Ziglar, INS Commissioner, 425 Eye Street, Washington, DC 20536. It's a good idea to send copies of the letter to your members of Congress. See http://www.congress.org.
Paralegal Seminars– We have been invited by HalfMoon Seminar, to participate in a seminar for paralegals regarding immigration laws and procedures. The seminar will take place on Friday, July 26 at the Sutton Place Hotel in Newport Beach, California. There will also be a seminar for paralegals in New York City on July 19. For additional information, call (715)835-5900.
Physicians– Check the status of your J waiver application while it is being processed by the State Department. See our "Physicians" page at https://www.shusterman.com/physiciansusimmigration or use the red Navigation Bar near the top of the web page. Place your cursor on "Physicians", move it down to "J Waivers" and then to the right and click on "

Check Status

".
Processing Guidelines at the California & Nebraska Service Centers– We have posted guidelines for processing applications and petitions at INS's California and Nebraska Service Centers. The NSC Guidelines are over 100 pages in length. We do not advise downloading the Guidelines unless you have a fast connection to the Internet. The CSC Guidelines may be accessed at https://www.shusterman.com/pdf/csc2002.pdf (PDF File) while the NSC Guidelines are available at https://www.shusterman.com/pdf/nsc2001.pdf (PDF File) (Link no longer active).
SEVIS– On July 1, the INS announced the start of the preliminary enrollment period for the Student and Exchange Visitor Information Service (SEVIS). Read the INS News Release and Fact Sheet on our "Students" page at https://www.shusterman.com/f1students.
Temporary Protected Status– On July 9, the Justice Department has announced a one-year extension of Temporary Protected Status (TPS) for qualified Salvadorans, until September 9, 2003.So than work cards do not expire, existing EADs will automatically be extended for qualified re-registrants to March 9, 2003.For more information, see the Justice Department's New Release at http://uscis.gov/graphics/publicaffairs/newsrels/elsalexrel.htm (Link is no longer operational).(English) http://uscis.gov/graphics/publicaffairs/newsrels/elsalexrelsp.htm (Link is no longer operational). (Spanish) and their Fact Sheet at http://uscis.gov/graphics/publicaffairs/factsheets/elsalfs.htm (Link is no longer operational)
Visa Exemption for Commonwealth Residents of Canada
According to Antoinette Marwitz, the new U.S. Consul General in Toronto, the State Department is planning to change its regulations at 22 CFR 41.2(b) to require "aliens resident in Canada…having a common nationality with nationals of Canada" to obtain nonimmigrant visas to enter the United States. These individuals, who are citizens of British Commonwealth countries, are currently exempt from the nonimmigrant visa requirements, as well as from passport requirements if they are entering the U.S. from a Western Hemisphere country. Presumably, the passport exemption also would be eliminated, as would the exemption for such nationals resident in Bermuda.
1. August 2002 State Department Visa Bulletin
On July 11, we posted the August 2002 Visa Bulletin (partial listing), before the State Department posted the dates on their web site.
The family-based numbers, as usual, showed more forward movement than usual. The worldwide 1st preference category (unmarried, adult sons and daughters of U.S. citizens) advanced a full year after having regressed several years. The worldwide 2A preference category (spouses and unmarried children of permanent residents) advanced by four weeks while the 2B category (unmarried sons and daughters of permanent residents) moved forward seven weeks. The worldwide 3rd preference category (married sons and daughters of U.S. citizens) advanced an anemic two weeks while the 4th preference category (brothers and sisters of U.S. citizens) moved ahead five weeks.
The Visa Bulletin creates false expectations. For example, a U.S. citizen parent of a single adult son or daughter is led to believe that his or her child will be able to immigrate in a little less than three years since the priority date, as of May 2002 (before its recent regression and this month's advance) for the worldwide family-based 1st preference category was March 1, 1999. The unfortunate reality is that the there has been no real forward movement in this category since November 2000. The parents and children should be informed of this fact, and advised either to seek other means to immigrate or to reconcile themselves to the fact that they will have to live their lives in different countries.
Unless Congress acts to reform the family-based system, the 3.5 million persons waiting to immigrate to the U.S. based on approved family-based petitions should consider other options for immigrating.
All of the employment-based numbers remain current. The time to apply for your labor certification or visa petition is now. We predict that sometime this year, visa numbers for persons born in India, China and possibly the Philippines will again begin to backlog.
The August 2002 Visa Numbers can be found at
https://www.shusterman.com/statedepartmentvisabulletin/
For an explanation of what the categories, dates and symbols listed below mean, see
https://www.shusterman.com/greencardsthroughrelatives.html
Check the State Department's official version to see complete information about the movement of family, employment and lottery numbers, at
http://travel.state.gov/visa_bulletin.html (Link is no longer operational.)
2. Immigration Government Processing Times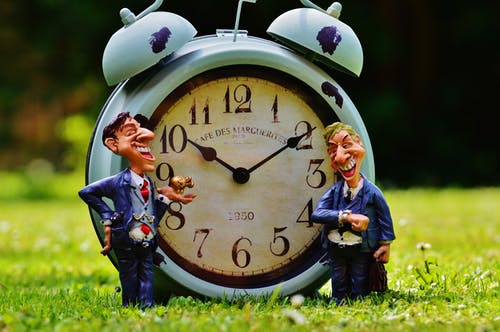 We link to the most recent immigration waiting times for each of the four USCIS Service Centers, the National Benefits Center and the Administrative Appeals Office. We also link to the processing times of all of the 83 USCIS District Offices and Sub-offices. We link to the Labor Department's page entitled "Processing dates for labor certification applications". Finally, we link to the State Department's "Visa Wait Times" page.
3. Legislation: Restrictionist vs. Pro-Immigrant Bills
On June 26, Representative George Gekas (R-PA), Chairman of the House Immigration, Border Security and Claims Subcommittee, introduced H.R. 5013, the Securing America's Future through Enforcement Act ("SAFER"). Representative Gekas' statement announcing this measure explicitly links immigration with terrorism. Many of the changes called for in this legislation top the wish list of restrictionists nationwide. Among other provisions, the bill would:
Reduce legal immigration levels by about 20%.
Eliminate "excessive" court review of deportation orders and reduce the ability of immigration lawyers to engage in "dilatory and abusive tactics" in deportation proceedings.
Further expand the deportation provisions in current law.
Foil" the ability of illegal aliens to get jobs by requiring that employers check the validity of new employees' social security numbers.
Give the President the option to fully utilize the military along our borders.
Require all long-term alien visitors and residents to be fingerprinted and to periodically register their addresses with the INS.
Require schools to report to the INS on the subject matter of each course taken by foreign students.
Make it a federal crime to overstay a visa by more than six months. It will be interesting to see if the restrictionist Gekas bill ever reaches the floor of the House. President Bush has been courting the Hispanic vote, and passage of the Gekas bill would signal a Republican retreat on the immigration issue back to the immigrant-bashing days of California Governor Pete Wilson and Congressman Lamar Smith (R-TX).
On a more positive note, two pieces of legislation which are decidedly pro-immigrant recently cleared important legislative hurdles:
A) The DREAM Act
On June 25, the Senate Judiciary Committee approved a bi-partisan bill, S.1291, which would allow students between the ages of 12 and 21, who have resided in the United States for longer than five years, to apply for adjustment of status upon their graduation from high school. The proposal would also give states the option of granting in-state resident tuition rates for undocumented children applying to colleges. The bill was developed and written by Senators Orin Hatch (R-UT) and Richard Durbin (D-IL), and was passed by the Judiciary Committee over the opposition of Senators Jon Kyl (R-AZ) and Jeff Sessions (R-AL).
B) The Child Status Protection Act
On May 16, the Senate Judiciary Committee unanimously passed S. 672, the Child Status Protection Act, introduced by Senator Dianne Feinstein (D-CA). This bill would address the problem of minor children losing their eligibility because of INS processing delays. Under current law, a child's eligibility to receive a visa or be part of his or her parent's application is based on the child's age at the time that the application is approved, not the time the application is filed. Because of the enormous processing delays in approving applications, many children turn 21 before the application is approved. In those cases, the child "ages-out" and is ineligible to receive an immediate relative visa or is no longer considered to be part of the parent's application. The child's petition is either automatically moved to a lower preference category or the child is required to submit his or her own application, with resulting years of delays or children losing their eligibility to apply.
A similar, but less-expansive bill, H.R.1209, passed the House of Representatives in June 2001.
Read about these and other bills in the July 1, 2002 issue of "Washington Update", published by the American Immigration Lawyers Association, on our "Advocacy" page at
https://www.shusterman.com/toc-advocacy.htm (Link is no longer operational.)
4. Executive Order Expedites Military Naturalization
On July 3, President Bush signed an Executive Order 13269 which waives the normal residency and physical presence requirements for certain non-citizens serving in the Armed Forces of the United States. It is estimated that there are over 15,000 men and women who are affected by this order. While non-citizens are eligible to enlist in the military, only U.S. citizens can be promoted to commissioned or warrant officers, or serve in special warfare programs such as the Navy SEALs.
On July 4, the President proclaimed to a crowd that "thousands of our men and women in uniform were born in other countries and now spend each day in honorable service to their adopted land. Many of them are still waiting for the chance to become American citizens."
Under the order, anyone with active-duty service in the military since September 11, 2001 is eligible to apply for naturalization provided that they enlisted, or re-enlisted, in the U.S. or in certain other designated places.
Importantly, it is not necessary that the applicant still be in the military, or that he/she be a permanent resident of the United States. It is even possible to naturalize if the person is illegally present in the U.S.
Applicants under the Executive Order (issued pursuant to §329 of the Immigration and Nationality Act) must comply with other naturalization requirements such as the English and history/government examinations, and must demonstrate that they are persons of good moral character.
When I served as an INS Citizenship Attorney in the late 1970s, we recommended hundreds of Vietnam veterans for naturalization under a similar Executive Order, and they were sworn-in as U.S. citizens. The fact that many of these veterans had enlisted illegally did not bar them from naturalization as long as the military supported their applications. I can not recall a single instance where the military did not do so.
Significantly, President Bush's order does not contain an expiration date. A non-citizen who joins the military today can immediately apply for naturalization. Also, it is not required that the applicant be involved in combat or in the war against terrorism.
The last time that such an Executive Order was signed was in 1994 when President Clinton eased naturalization requirements for non-citizens who served during the Gulf War. With a few modifications concerning dates, the FAQ that we wrote at that time remains true today. see
https://www.shusterman.com/uscitizenshipthroughmilitaryservice1994.html
Read about the experiences of two of our non-citizen clients who entered the military illegally and later applied for naturalization at
https://www.shusterman.com/illegalmarinegainsgreencard.html
and
https://www.shusterman.com/privateromerobecomesuscitizen.html
We link to the new Executive Order and to a Fact Sheet issued by the Whitehouse on our "Citizenship" page at
https://www.shusterman.com/uscitizenship/#3
P.S. – While the Executive Order provides for "expedited" naturalization, the glacial pace that the military discipline checks (form G-325B) are carried out insures that members of the our Armed Forces wait far longer to naturalize that those who have never served in the military.
5. Immigration Trivia Quiz: Who Signed What?
Quiz Removed
6. Physicians I – Conrad Program To Be Extended And Expanded
Last summer, Senator Brownback's chief immigration aide and I worked together in drafting the "Rural and Urban Health Care Act of 2001″ (S.1259). Although the bill chiefly concerns nurses, the aide asked me to suggest an amendment which would most benefit communities in dire need of the services of a physician. I suggested that the number of J waivers which a state could sponsor annually be raised from 20 to 40, and that the Conrad Program be made permanent.
Now, almost one year later, Congress, under the leadership of Representative Jerry Moran (R-KS) in the House of Representatives and Senators Kent Conrad (D-ND) and Sam Brownback (R-KS) in the Senate, is rapidly acting on legislation which would expand and extend the Conrad 20 program.
This is often the only opportunity that a community, a clinic, or a hospital in a rural or underserved urban area has access to a physician," said Rep. Moran, co-chair of the House Rural Health Care Coalition. "The program is important. It is the way that healthcare is delivered in rural and urban settings across our country," he said.
On June 25, Congressman Moran's bill (H.R.4858) passed the House of Representatives on a lopsided 407-7 vote. It would raise the number of J waivers which can be sponsored by each state from 20 to 30, and would extend the life of the program until 2004.
The Conrad-Brownback measure (S.2674) is somewhat more ambitious. It would also raise the quota to 30 per year, but would make the program permanent.
It is expected that some combination of the Senate and the House bills will reach the President's desk for signature sometime later this month.
Is this good news? Absolutely! The impetus for expanding the Conrad program was the cancellation of the USDA's J waiver program for physicians. USDA sponsored approximately 3,000 physicians for J waivers over an eight-year period, an average of 375 per year (although by fiscal year 2001, the USDA sponsored less than 100 physicians nationwide).
In contrast, the expanded Conrad program will allow each of the approximately 46 participating states/territories (The following states have no Conrad Program: Idaho, Kansas, Montana, Oregon, South Dakota and Wyoming. However, both the District of Columbia and Guam participate in the Conrad Program.) to sponsor an additional 10 physicians per year for a total of 460 new J waivers annually.
There seem to be more plusses than minuses in the new proposals. The state programs are more flexible than the old USDA program. Physicians are not restricted to working in rural areas. Some states sponsor specialists (e.g., Delaware, Iowa, Kentucky, Louisiana, Mississippi, Missouri, Washington, etc.) while USDA sponsored only primary care physicians. With the addition of ten extra numbers per state, it is hoped that more states will agree to sponsor specialists. Also, both for monitoring and selection purposes, it seems more logical to empower the states rather than have a program run out of Washington, D.C. The most significant minus is that the high population states will continue to run out of numbers well before the end of the fiscal year while numbers unused by the smaller states will go to waste.
All in all, the new legislation more than makes up for the loss of the USDA program.
Kudos to Senators Conrad and Brownback and to Congressman Moran!
7. Physicians II – Lawsuit Challenging INS's NIW Regulations
Our law firm is planning to challenge the INS "interim" regulations regarding National Interest Waivers (NIWs) for physicians. These regulations, which were issued on September 6, 2000, are contrary to the clear language of section five of the Nursing Relief for Disadvantaged Areas Act of 1999 which provides an opportunity for physicians practicing in medically underserved areas or for the Veterans Administration (VA) to obtain permanent residence based upon approved NIW petitions.
The following are some of the ways that the regulations diverge from the law:
A) While the law provides that it applies to "any alien physician", the regulations would restrict NIWs to primary care physicians only (with an exception for physicians employed by the VA).
B) While the law requires that most physicians work in medically underserved areas for "an aggregate of five years" in order to qualify, the regulations provide this five-year requirement must be satisfied within a six-year period, no exceptions permitted. In addition, the regulations provide that a physician's service in a medically-underserved area is not counted until the occurrence of a particular event. For example, suppose an H-1B physician (who was never in J status) worked in a qualifying area for five years before an NIW petition is submitted on his behalf. The regulations provide that the five-year requirement does not begin for the physician until after the INS approves an NIW petition on the physician's behalf. In this example, the physician would be forced to work ten years in the medically underserved area, twice the length of time mandated by law.
C) The law allows physicians who had NIWs submitted on their behalf prior to November 1, 1998 to work for three years, rather than five years, in a medically underserved area to qualify. The regulations add a requirement that the NIW petition, appeal or court challenge must be pending on the date of the law's enactment (November 12, 1999) in order for a physician to qualify under the three-year rule.
D) The law provides that a "department of public health in any State" may certify that a physician's work in a medically underserved area is in the public interest. The regulations change this to a "State department of public health" thereby excluding city, county and regional health departments from attesting that the physician's work is in the public interest.
E) The regulations create a complex two-tiered system whereby a physician must submit paperwork to the INS within 120 days after the first two years have elapsed, and again within 120 days after completing five years of work in a medically underserved area.
F) The regulations require that a new NIW petition be submitted on behalf of the physician whenever he relocates to another medically underserved area.
Rather than attack the regulations in a piecemeal fashion, we would like to invalidate all portions of the regulations which do not comply with the law. Therefore, we are considering the possibility of filing a nationwide lawsuit with the plaintiffs being composed of physicians who the law is designed to benefit, but whose eligibility for either an NIW or for adjustment of status is impaired by the regulations.
If you wish to be a plaintiff, please feel free to contact us by e-mail.
The complete text of section five of the law is available at
https://www.shusterman.com/physiciansnationalinterestwaiverlaw.html
The interim INS regulations appear at
https://www.shusterman.com/physiciannationalinterestwaiverregulation2000.html
The comments of the American Immigration Attorneys Association (AILA) regarding the regulations may be accessed at
https://www.shusterman.com/physiciansnationalinterestwaiverregulations-ailacomments/
8. Physicians III – J Waivers Through Exceptional Hardship
We have recently received three successful decisions for M.D.'s who were seeking J waivers based upon exceptional hardship. Two of these applications were submitted to the Vermont Service Center and the other one to the Texas Service Center.
* PHYSICIAN A
Physician A is from South America and is married to a US citizen. The hardships in this case were identified as follows:
Very serious medical risk to their US citizen son
The applicant's five-year-old son suffers from a congenital heart defect. The son requires constant treatment and specialized surgeries only available in the USA.
Our Argument: The son's life expectancy would be seriously diminished if he had to go and live in South America, as the required medical care is just not available.
Serious medical condition of US citizen wife's father
Physician A's father-in-law suffers from diabetes, hypertension and heart disease. He is gravely ill and his prognosis is poor.
Our Argument: Given her father's condition, Physician A's wife is extremely reluctant to leave the USA. She believes it will be emotionally devastating to her family and will cause serious deterioration to her father's already poor health.
* PHYSICIAN B
Physician B is from Eastern Europe and is married to a naturalized citizen who was originally from South East Asia. Their hardships were identified as follows:
Serious psychological hardships on US citizen wife
Physician B's wife suffers from trauma associated with displacement issues and has been periodically treated by a psychotherapist. She finds it difficult to integrate and needs her family support group. In addition, the Eastern European country in question is vastly intolerant of minorities.
Our Argument: The move would cause severe mental health problems to Dr. B's wife, which would be further exacerbated by racial intolerance.
Serious economic hardships on both Physician B and his wife
The health care system in Physician B's country is in disarray. Physicians are poorly paid and there is currently a surplus of physicians resulting in high unemployment. In addition, Physician B's wife would not be able to practice her occupation as a Pharmacist.
Our Argument: Dr B and his wife would face unemployment and economic hardship. Dr. B's wife would be unable to work because she does not speak the language and needs to obtain licensure as a Pharmacist in the said country. This would take a minimum of two years.
Serious medical condition of US citizen wife's father
Dr B's father-in-law was diagnosed with throat cancer in 2001. His prognosis is poor and life expectancy appears to be five years at best.
Our Argument: Physician B's wife feels she cannot leave her father as she is very close to him and she wants to make the most of the little time he has left.
* PHYSICIAN C
Physician C is from the Middle East. In this case, the hardships were identified as follows:
Very serious medical risks to his U.S. citizen children.
His son suffers from a genetic disorder that makes him extremely allergic to a wide range of substances, most particularly fava beans and fava bean pollen, unavoidable in the Physician's home country. The son had a near death experience when he was exposed to a less toxic form of fava bean. The daughter also suffers from this genetic disorder.
Argument: Taking the children to the Physician's home country would be too much of a health risk and could possibly result in the death of either child if the allergic reaction was triggered.
Medical and psychological hardships to the permanent resident parents of the Physician's wife.
The two legal permanent resident parents are old and infirm and rely heavily on their family for financial support and day to day care. They are both under the care of US physicians for various conditions, such as angina and diabetes.
Argument: The parents could not take care of themselves physically and financially if they were left alone in the USA. They would therefore have to return to the Physician's home country with the rest of the family.
We recommend that Physicians only pursue Exceptional Hardship Waivers in conjunction with Interested Government Agency (IGA) Waivers. IGA Waivers are relatively a "sure thing". Exceptional Hardship Waivers are much more risky. However, if successful, the Physician is not required to serve in a medically underserved area.
Compare the cases summarized above to a decision granting an Exceptional Hardship Waiver in February 2000
https://www.shusterman.com/pdf/jhardshipwaivervictory2000.pdf
(PDF File) and another in February 2001
https://www.shusterman.com/pdf/jwaiverapprovaladministrativeappealsofficeprocessingtimes.pdf (Link is no longer operational.)
9. Chat Schedule, Transcripts, Audios & Videos
Chats
In May 1999, we pioneered the concept of free online chats on various immigration topics. Our chats are always focused on a particular subject. Together with About.com's Immigration Guides, Jennifer and Peter Wipf, we have conducted over two dozen chats on a wide variety of subjects, all related to immigration laws and procedures.
The transcript of our most recent chat on June 24, entitled "Physicians and Nurses: An Immigration Premier", is now online
Due to the tremendous response to our June 24th chat, we will have another chat about physicians and nurses on July 22nd.
To read the complete text of our chats, see our Chat Page at
Link to chat no longer available
Immigration Audios
Are your eyes getting tired from reading all of our information about immigration laws and procedures? Then sit back, close your eyes, and listen to any (or all!) of the following immigration audios:
Welcome To Our Web Site!

https://www.shusterman.com/audio/welcome.ram  (Link no longer operational)

Qualifying Under the New Section 245i Amendments

https://www.shusterman.com/audio/245i.ram (Link no longer operational)

Understanding the New H-1B Cap Law

https://www.shusterman.com/audio/h1bcapla.ram (Link no longer operational)

Temporary Visas to Visit, Study or Work in the U.S.

https://www.shusterman.com/audio/temp.ram (Link no longer operational)

Obtaining A Green Card To Live and Work in the U.S.

https://www.shusterman.com/audio/gc.ram (Link no longer operational)

How to Become a Citizen of the U.S.

https://www.shusterman.com/audio/usc.ram (Link no longer operational)

IMG's and Canadian Physicians

https://www.shusterman.com/audio/md.ram (Link no longer operational)
Immigration Video
See my testimony before the Senate Subcommittee On Immigration on May 22, 2001 regarding "Immigration Policy: Urban And Rural Health Care Needs" at
https://www.shusterman.com/video/carlsenate.ram
or read the complete transcript of my testimony at
https://www.shusterman.com/shustermantestimonysenate.html
Remember, you will need to download a free copy of RealPlayer 8.0 which you can find at
https://www.shusterman.com/audiosvideoswebcastsusimmigration.html
in order to hear the audios or to view the video.
10. Answers To June 2002 Immigration Trivia Quiz
Quiz Removed
Here is the letter from the winner of our June trivia quiz:

Hello Mr. Shusterman,
I sent my first response to you in a big hurry without doing any research, so I would like to add, that "Antonin Dvorak (1841 – 1904) composed everything – from symphonies and operas through songs and various chamber compositions to spiritual music such as oratories and cantatas.
Dvorak was invited to America in 1892 to teach young composers at the National Conservatory in New York. He probably was the only European author who, being experienced in Slavic music, could show Americans both in theory and practice how they need to compose to ensure that their music had national character. Their country had its own folk lore – that of the African and Native Americans. Through his IX Symphony titled From the New World, String Quartet F major called the American, String Quartet E flat major, Suite A major and other American works, Dvorak became the most popular author of the continent. He became the discoverer of values that America had not known of in the least, values that had existed in the country and could possibly provide inspiration for classical music"(from his bibliography).
The second man is T. G. Masaryk, the first president of Czechoslovakia from 1918 to 1935. He secured the support for Czechoslovak independence by Woodrow Wilson during his visit to the U.S. in March 1918. "The Czechoslovak Declaration of Independence was based on the Jeffersonian principles of the American Declaration of Independence. The Mid-European Union proclaimed, under Masaryk's leadership, the Declaration of Common Aims. T.G. Masaryk became the first President of Czechoslovakia, the predecessor country to today's free and democratic Czech Republic."
I think that now my answer is more explanatory. I hope you enjoyed your stay in the Czech Republic.
With regards, Vera Karasova
A few days later, I received some personal information about Vera:
Dear Mr. Shusterman,
I am so thrilled to win your Immigration Trivia Question! I am from the Czech Republic (former Czechoslovakia), where also both men, you asked about, come from. Therefore, I knew the answer to your quiz. You helped me a little, since you mentioned your Central European vacation.
As I have already said, I am coming from the Czech Republic. This is my fifth year in the U.S. Right now I am on F-1 visa. I have been just accepted into a graduate school, where I'd like to study for MBA in International business. I am not so certain about my future goals, but I am thinking of returning to the Czech Republic. I have been subscribing to your newsletter for 4 years now. It is my primary source of immigration news and keeps me up to date. Thank you very much for helping me and others understand the difficult immigration laws.
With regards, Vera Karasova
Carl Shusterman
Certified Specialist in Immigration Law, State Bar of California
Former U.S. Immigration & Naturalization Service Trial Attorney (1976-82)
Board of Governors, American Immigration Lawyers Association (1988-97)
Phone: (213) 623-4592 Fax: (213) 623-3720
Law Offices of Carl Shusterman, 600 Wilshire Blvd., Suite 1550
Los Angeles, California 90017
"Once I thought to write a history of the immigrants in America. Then I discovered that the immigrants were American history."
– Professor Oscar Handlin, Harvard Historian
Newsletter US Immigration Update July 2002 – Quick Links
About Us
Back Issues of Our Newsletter
Citizenship
Client Testimonials
Forms Download
Green Cards
Job Search
PERM
Processing Times
Schedule a Legal Consultation
Subscribe to Our Newsletter
Success Stories
Temporary Visas
Visa Bulletin
July 11, 2002
Disclaimer: This newsletter is not intended to establish an attorney-client relationship. All information contained in this newsletter is generalized. Any reliance on information contained herein is taken at your own risk.