Volume Two, Number Seven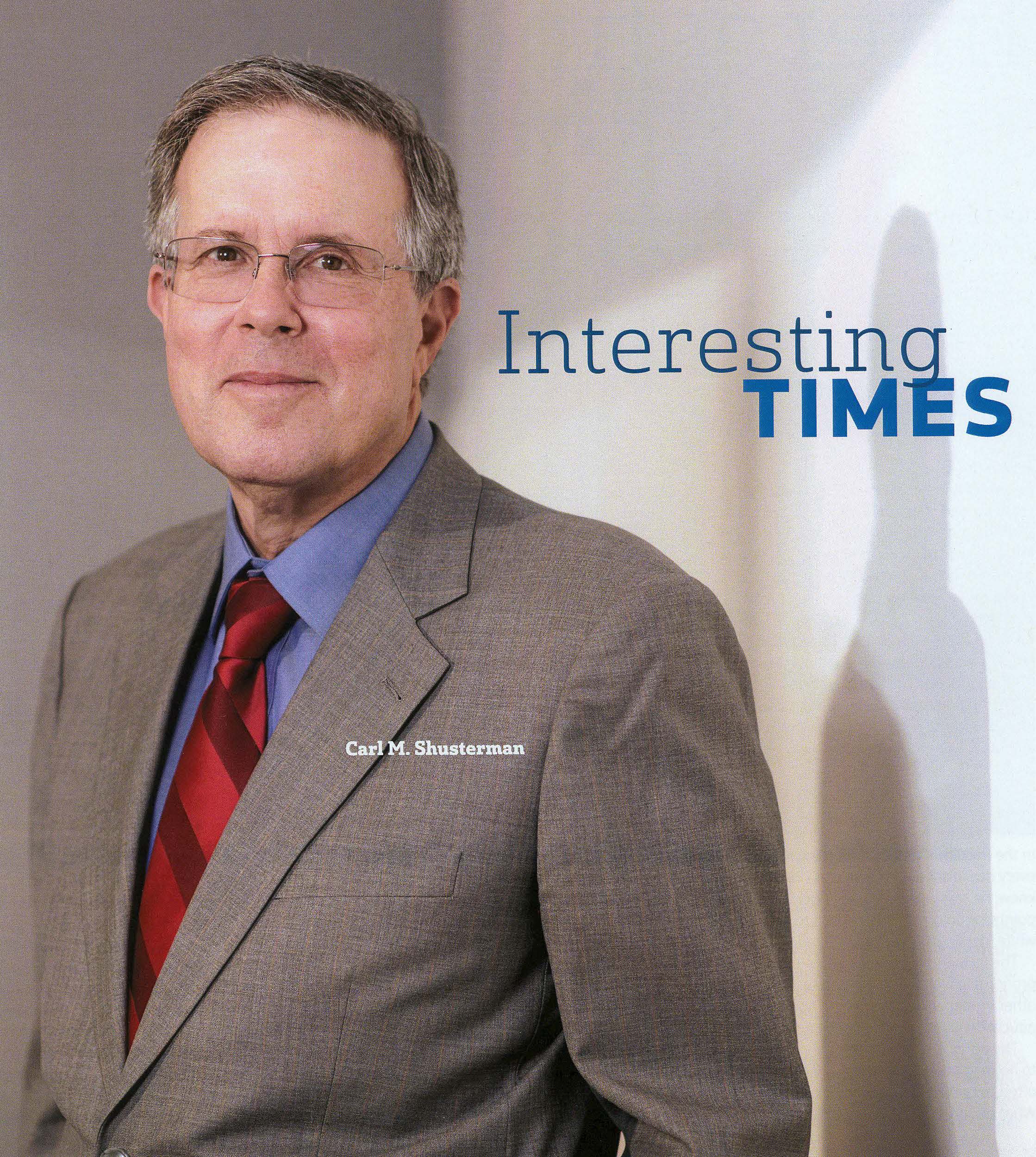 SHUSTERMAN'S IMMIGRATION UPDATE is the Web's most popular e-mail newsletter regarding U.S. immigration laws and procedures with over 60,000 subscribers located in more than 150 countries. It is written by a former INS Trial Attorney (1976-82) with over 30 years of experience practicing immigration law.
Published by the Law Offices of Carl Shusterman, 600 Wilshire Blvd, Suite 1550, Los Angeles, California, 90017. Phone: (213) 623-4592 x0.
Subscribe to our E-Mail Newsletter, join the conversation on our Immigration Facebook Page, follow our Blog Posts and subscribe to our "How-To" Immigration Videos.
Client Reviews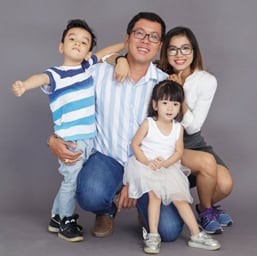 Professional and Knowledgeable Law Firm
"I've had a decade of experience with Mr. Shusterman's law firm. I used them for my immigration needs from H1 to citizenship. It is safe to say this is one of the most competent, professional and knowledgeable law firms. If there is a firm that can handle any possible immigration case routine or otherwise; then this is it."
- D. Chen, Phoenix, Arizona
Read More Reviews
Zoom Consultations Available!
Newsletter US ImmigrationJuly 1997 contains the following topics:
1. July 1997 State Department Visa Bulletin
On June 11, we posted the July 1997 Visa Bulletin on the Web. The State Department's Web Site still shows the June numbers! All of the Family categories moved forward eight weeks or less. The worldwide first preference category did not move forward at all while the other worldwide categories moved slowly from one to five weeks. Most of the Employment categories remained current (no backlogs) except for the unskilled category which failed to move forward. The India 3rd preference category did not move at all, remaining at June 15, 1995. Similarly, the unskilled category remaines unchanged at April 1, 1990. For an explanation of what the categories, dates and symbols listed below mean, see https://www.shusterman.com/greencardsthroughrelatives.html and https://www.shusterman.com/greencardsthroughemployment/
FAMILY CATEGORIES
| Categories | Worldwide | India | Mexico | Philippines |
| --- | --- | --- | --- | --- |
| 1st | 4-08-96 | 4-08-96 | 3-08-93 | 8-01-86 |
| 2A | 4-01-93 | 4-01-93 | 7-15-92 | 4-01-93 |
| 2B | 4-22-91 | 4-22-91 | 4-15-91 | 4-22-91 |
| 3rd | 3-22-94 | 3-22-94 | 8-01-88 | 1-15-86 |
| 4td | 12-22-86 | 3-22-85 | 5-01-86 | 2-01-78 |
EMPLOYMENT CATEGORIES
| Categories | Worldwide | India | Mexico | Philippines |
| --- | --- | --- | --- | --- |
| 1st | Current | Current | Current | Current |
| 2nd | Current | Current | Current | Current |
| 3rd | Current | 6-15-95 | Current | Current |
| Unskilled | 4-01-90 | 4-01-90 | 4-01-90 | 4-01-90 |
| 4td | Current | Current | Current | Current |
| 5td | Current | Current | Current | Current |
2. Immigration Government Processing Times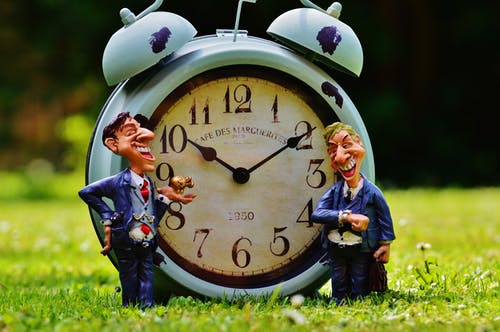 We link to the most recent immigration waiting times for each of the four USCIS Service Centers, the National Benefits Center and the Administrative Appeals Office. We also link to the processing times of all of the 83 USCIS District Offices and Sub-offices. We link to the Labor Department's page entitled "Processing dates for labor certification applications". Finally, we link to the State Department's "Visa Wait Times" page.
3. INS: Adjustment of Status Application Tolls Entitlement Bars
July 1997 marks the halfway mark (90+ days) toward the three-year entitlement bar. See https://www.shusterman.com/entitle.html
Although the "new" immigration law was signed on September 30, 1997, immigrants and their attorneys are still waiting for "proposed" INS regulations explaining the new system which is scheduled to begin on September 27, 1997.
In the meantime, however, INS is beginning to get a little more realistic about certain sections of the law.
Initially, INS took the position that applications submitted under section 245(i) of the law (which allows visa overstayers and others to adjust status to permanent residents in the U.S. by paying a $1,000 fine) must not only be filed but approved by September 30, 1997 to qualify. This despite the fact that in some INS districts it takes over one year just to be scheduled for an interview, and in some cases (e.g., health care workers), INS cannot approve an application for adjustment of status because of the agency's failure to issue regulations. "Thanks for the thousand bucks, buddy, but we never got around to approving your application!"
More recently, INS took a giant step toward reality by announcing that 245(i) applications merely had to be received by the agency by September 30, 1997 to be valid. If INS takes until the millennium to approve your application, you are still okay.
Then there are the "entitlement bars" which take effect on September 27, 1997. Suppose you file your adjustment application on October 1, 1997, travel abroad on an advanced parole on Christmas (to spend the holiday with your family), and show up at your scheduled interview sometime in 1998? Assume that your temporary visa expires shortly after you submitted your adjustment application. Surely, the filing of an adjustment application would allow you to claim lawful presence in the U.S., thereby avoiding the entitlement bars. After all, INS granted you a travel permit, a work card, and an appointment date for your green card interview. How much more authorization from INS does one need to be considered legal?
However, INS's initial position was that because of the way the statute was worded, you could have received all of the above benefits and still be "unlawfully present" in the U.S. "Entitlement Bar City!"
Then, cooler heads at INS prevailed, and the agency decided that the language of the statute when read correctly would allow the submission of an application for adjustment of status to "toll" (i.e., suspend) your unlawful presence for 120 days. Although this was an improvement, it was not much of one. It takes this long for your fingerprint chart to be processed, much longer to receive an interview for adjustment of status..
Finally, on June 17, 1997, INS took a great step toward reality and decided that as long as your application for adjustment of status is pending, your status is lawful. Read the June 17 memo at https://www.shusterman.com/entitlementbarsimmigration-insmemo61797.html
4. USIA: Exchange-Visitor Skills List Updated
The immigration law provides that some, but not all, persons who obtain exchange visitor ("J-1" and "J-2") status must return to their home countries for a minimum of two years after their stay in the U.S. expires. J visaholders range from medical residents and fellows (both of whom are subject by law to the two-year requirement) to researchers and au pairs and camp counselors.
The J-1 visa, the home residency requirement, and waivers of the two-year requirement are discussed in greater detail at https://www.shusterman.com/j1exchangevisitors.html
Some exchange visitors are subject to the home residency requirement because their countries placed their skills on the Exchange-Visitor Skills List, a mammoth publication compiled by the U.S. Information Agency (USIA).
Over the years, certain countries (and skills) have been added or deleted from the list. For example, one year, the People's Republic of China was added to the list while Cambodia, Iran and Vietnam were deleted.
I had always planned to add the list to my web page when I had a month or so with nothing else to do. Now, thanks to the USIA's General Counsel's Office, I can cross this task off my "to do" list. The General Counsel's office has comprehensively updated the Exchange-Visitor Skills List for the first time since 1984. What's more, they have posted the entire list on the web. The list, which is largely confined to third world countries, can be viewed by accessing the page listed above and clicking where indicated. Alternatively, go to https://www.shusterman.com/departmentofstateusimmigration.html#5
Exchange-Visitor (J) Skills List
In addition, the USIA has installed a 24-hour "Customer Service 'Status Check' Phone Line". Learn the status of your waiver application or advisory opinion by calling (202) 260-3038   (202) 260-3038 and entering your five-digit USIA number.
Although the volume of waiver applications has nearly doubled in the past five years, the USIA processing times have actually decreased. Waivers based on "no objection" letters are processed within 45 to 90 days, while persecution and exceptional hardship cases may take from 90 to 120 days to process, but are sometimes completed sooner.
Physicians take heart: Interest Government Agency (IGA) and Conrad 20 cases are currently processed by USIA in 30 to 60 days.
5. New Refugee Report Issued by Commission on Immigration Reform
On June 6,1997, the highly-influential nine-member U.S. Commission on Immigration Reform which was created by the Immigration Act of 1990 issued a new interim report on U.S. refugee policy.
The report, entitled "U.S. Refugee Policy: Taking Leadership", in addition to recommending the creation of a refugee coordinating office within the National Security Council and the establishment of a new system of priorities for refugee admissions, also advocates major changes to both the immigration and welfare laws enacted in 1996.
Briefly, the Commission calls for "immediate correction" regarding specific portions of the immigration law which "will harm bona fide asylum seekers and undermine the efficiency of the asylum system." In particular, the Commission singled out for criticism the "expedited removal" system. For further information on this regressive section of the legislation, see https://www.shusterman.com/newsletterusimmigrationmay1997.html#9
(The Brave New World of Credible Fear/Expedited Removal)
The Commission also observed that "detaining asylum seekers who have met an initial threshold demonstrating their likelihood of obtaining asylum is not a good use of scarce detention resources."
Regarding the welfare law, Shirley Hufstedler, the new Chair of the Commission (replacing Barbara Jordan who died in 1997) stated: "The Commission believes responsibility for elderly and disabled refugees rests firmly with the federal government. We should reassume this responsibility."
Commission reports may be ordered through their web site. To view their site, see https://www.shusterman.com/immigrationorganizations.html scroll down to "U.S. Commission on Immigration Reform". The Commission's site states that "in time, the full text of the reports will be available for downloading".
The Commission is located at 2430 E Street NW, South Building, Washington, DC 20037 and may be reached by phone at(202)776-8400 and by fax at(202)776-8635.
6. Immigration Trivia Quiz:
Quiz Removed.
7. Physicians I: New HPSA List Issued (5-30-97)
Just five months after the previous list of Health Professional Shortage Areas was issued by the Department of Health and Human Services (HHS), the agency has published a new HPSA list, effective March 30, 1997. It is still 140-pages in length and it is an invaluable tool for J-1 physicians seeking to avoid the two-year home residency requirement and for H-1B and other nonimmigrant physicians seeking to obtain National Interest Waivers. For a state-by-state listing.
For more information on the importance of the HPSA list, see the March 1997 issue of SHUSTERMAN'S IMMIGRATION UPDATE at https://www.shusterman.com/newsletterusimmigrationmarch1997.html#7
8. Physicians II: J Waiver Application Tolls Entitlement Bars
News Flash! – A few weeks ago, the American Immigration Lawyers Association had it's annual convention in Orlando, Florida. At a seminar devoted to J-1 physicians, an official from the U.S. Immigration Agency (USIA) informed us that the still-to-be-issued INS regulations implementing the new law would have this to say about physicians seeking J waivers and the entitlement bars:
A. Once the physician's J-1 status expires, the filing of a waiver for "exceptional hardship" with INS will toll ("suspend") his or her unlawful presence in the U.S.
and
B. Once the physician's "interested governmental agency" waiver is received by INS, any period of unlawful presence will be tolled.
Although this is great news for "J docs", at present, many governmental agencies have been processing waiver applications at a snail's pace.
9. Health Care Workers: "I Wanna Take It Back!"
When we were kids, my brother and I used to play chess together. We had an informal rule that when either one of us made an incredibly "dumb" move, we could say, "I wanna take it back". We both agreed to this because each of us made a lot of unwise moves which would otherwise have had the effect of ruining the game.
Let me make a modest proposal: Members of Congress who have to vote on legislation that they have not had the time to read and Presidents who sign such legislation should be given that same privilege.
The new immigration law is a case in point. For example, it takes away an immigrant's day in court, thereby allowing administrative agencies to make all sorts of incredible errors which cannot be easily rectified. Believe me, I worked for INS for six years and I can personally attest that dumb mistakes were made on a daily basis, sometimes by Yours Truly.
One of the most obvious mistakes in the new law is section 343 which prohibits most health care workers from immigrating to the U.S. through their jobs unless and until a particular organization (which by sheer coincidence happens to be located in the home state of the sponsoring Senator) certifies that their education and language ability is similar to that of an American health care worker. This seems like a wise law, doesn't it?
The problem, however, is that Congress made this provision immediately effective upon the enactment of the legislation on September 30, 1996. To date, not a single registered nurse, physical therapist or physician's assistant has been able to obtain a green card (absent governmental error) since then. Why? Because INS and HHS and the other agencies charged with implementing the law have failed to issue regulations implementing the law. In a series of memoranda, the INS has decided that even a health care worker who is educated in the U.S. and licensed in the state of employment (What ever happened to "states rights"?) does not qualify for permanent residence until they meet the standards of their nonexistent regulations.
Hardship stories to health care workers, their employers and their patients abound. Don't get me started. Every time INS issues a new memorandum on the subject, the occupations covered seem to magically change.
Although implementing regulations have been promised for some time now, many of us have stopped holding our breath. Somebody please say: "I wanna take it back!" We'll let you.
10. Answers to June's Immigration Trivia Quiz
Quiz Removed.
Carl Shusterman
July 10, 1997
******************************
Certified Specialist in Immigration Law, State Bar of California, Former U.S. Immigration & Naturalization Service Attorney (1976-82), Board of Governors, American Immigration Lawyers Association (1988-97)
Phone: (213) 623-4592   (213) 623-4592 Fax: (213) 623-3720
Law Offices of Carl Shusterman, 600 Wilshire Blvd., Suite 1550
Los Angeles, California 90017
Newsletter US Immigration July 1997 Quick Links
About Us
Back Issues of Our Newsletter
Citizenship
Client Testimonials
Forms Download
Green Cards
Job Search
PERM
Processing Times
Schedule a Legal Consultation
Subscribe to Our Newsletter
Success Stories
Temporary Visas
Visa Bulletin