Volume Seven, Number One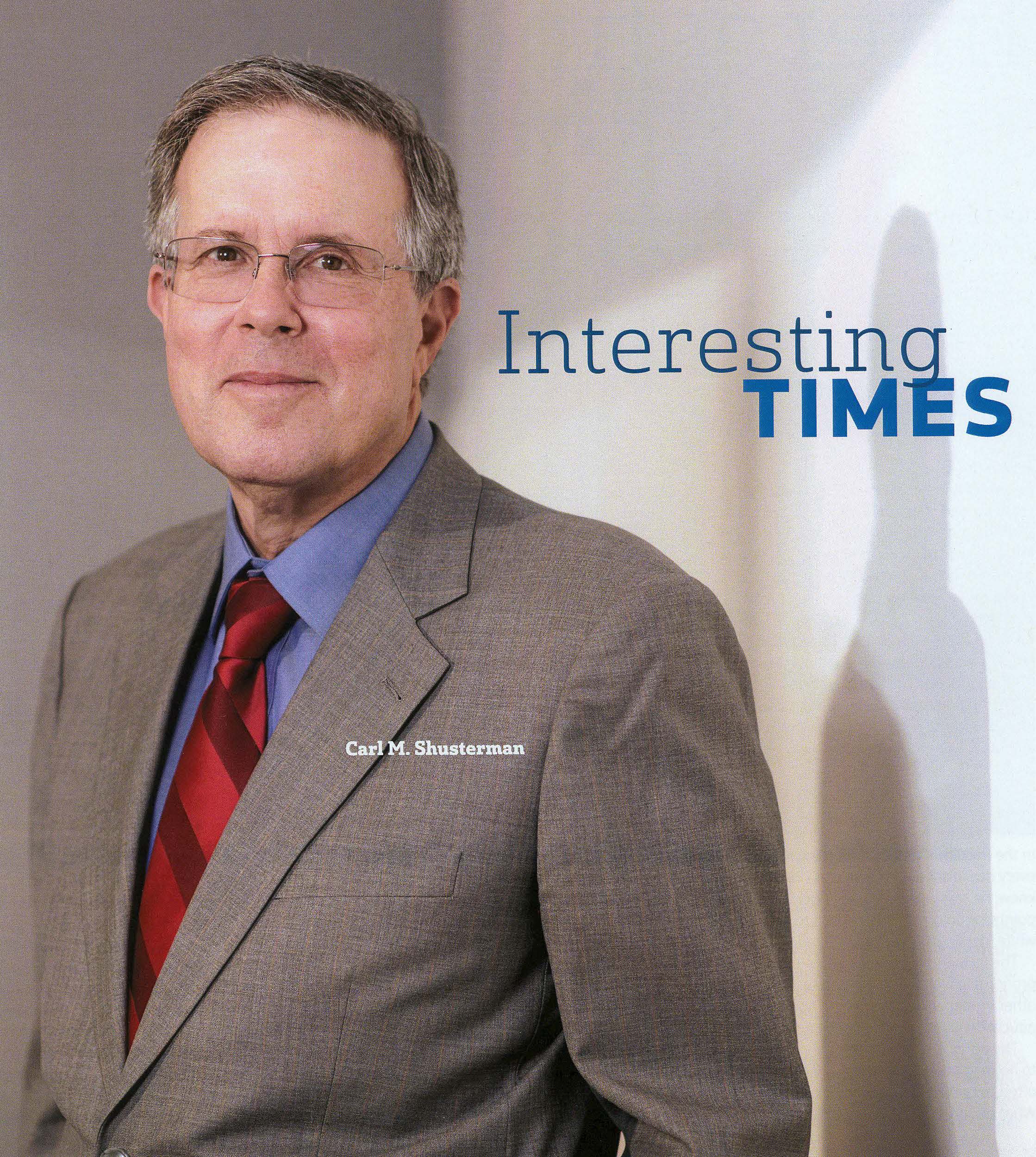 SHUSTERMAN'S IMMIGRATION UPDATE is the Web's most popular e-mail newsletter regarding U.S. immigration laws and procedures with over 40,000 subscribers located in more than 150 countries. It is written by a former INS Trial Attorney (1976-82) with over 30 years of experience practicing immigration law.
Published by the Law Offices of Carl Shusterman, 600 Wilshire Blvd, Suite 1550, Los Angeles, California, 90017. Phone: (213) 623-4592 x0.
Subscribe to our E-Mail Newsletter, join the conversation on our Immigration Facebook Page, follow our Blog Posts and subscribe to our "How-To" Immigration Videos.
Client Reviews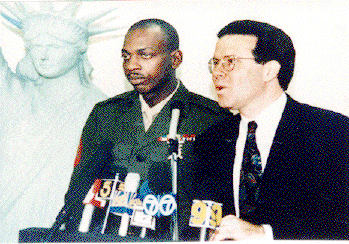 Know Their Job Well And Perform It Flawlessly
"Don't do the mistake we did and try to save few bucks going with nonprofessionals and sole practitioners! It will end up not only costing you much more in the long run, but also putting your status in jeopardy which can have a priceless impact. It is one of the most important steps in your life."
- Sgt. Danny Lightfoot, Los Angeles, California
Read More Reviews
Zoom Consultations Available!
Newsletter US Immigration Update January 2002
TABLE OF CONTENTS
1.February 2002 State Department Visa Bulletin
2.Immigration Government Processing Times
3.Legislation: Congress Acts To Improve E/L Visa Programs
4.Litigation: En Banc Ninth Circuit Decision – ET Comes Home
5.Immigration Trivia Quiz: Thank You, America And The World!
6.Navigation Bar: A New Way To Find Immigration Information
7.Free GAO Reports Online On Immigration After September 11
8.Web Site: Labor Department's ETA Revamps Web Site
9.Chat Schedule, Transcripts, Audios & Videos
10.Answers To December's Immigration Trivia Quiz
NEWS FLASHES
SHUSTERMAN'S IMMIGRATION UPDATE– Since we wrote the first issue of SHUSTERMAN'S IMMIGRATION UPDATE in June 1996, See https://www.shusterman.com/newsletter-back-issues-us-immigration/  we have e-mailed 68 monthly issues of our newsletter on the date that the Visa Bulletin became available. In short, we have become the Cal Ripken of immigration newsletters.However, we realize that important immigration information does not always become available precisely on a monthly schedule. In the future, we will e-mail more Special Alerts whenever we receive information that we think you would want to know about immediately. And we will issue 9-10 monthly updates during the year instead of the usual twelve.
Job Opportunities at the Law Offices of Carl Shusterman– Due to our rapidly expanding workload, we will be creating an extra three junior and senior paralegal positions at our law firm over the next few weeks/months. If you have previous immigration experience and/or are a university degree holder with a minimum of a 3.4 GPA (no attorneys, please), and are interested in furthering your career, please e-mail your resume to scanton@shusterman.com
Board of Immigration Appeals (BIA)– Attorney General John Ashcroft has certified five decisions during the past eight months (more, we believe, than his predecessor did in eight years). We understand that the AG thinks the Board is too "pro-immigrant". (Tell that to the 9th Circuit Court of Appeals!)We hear that he is considering the following three alternatives: (1) Eliminate the BIA; (2) Let cases be decided by one judge instead of three; or (3) Allow judges to dissent (A major concession by the AG?), but not to write dissenting opinions.Unless and until the BIA is eliminated, we will continue to link to both their majority and dissenting opinions at https://www.shusterman.com/deportationdefense.html#6
Corporate Alien Smugglers?– The Justice Department brought two major indictments against companies for alien smuggling in December. On December 10, a 39-count indictment was brought against Golden State Transportation, a regional bus company based in Los Angeles. Then, just nine days later, a 36-count indictment was brought against Tyson Foods, Inc., the world's largest producer, processor and marketer of poultry-based food products.We link to press releases announcing the indictments, Tyson's press release and a copy of the 57-page indictment against Tyson on our "INS" page at https://www.shusterman.com/uscitizenshipandimmigrationservices.html under "

Criminal Indictments Against Alleged Corporate Alien Smugglers

".
Immigrant Visas– The State Department has issued a cable which will effectively eliminate the Packet3/Packet4 processing system with a more efficient system that utilizes mailings and the Internet. For the present, the principal change is that Packet 3 will be called "Instruction Package For Immigrant Visa Applicants" while Packet IV will be referred to as the "Appointment Package for Immigrant Visa Applicants".
Indian Police Clearances– The State Department has amended the Foreign Affairs Manual to modify the procedure for Indian nationals to obtain police clearances for Immigrant Visas.
INS Filing Fee Increases– The new increases in filing fees proposed by the INS on August 7, 2001 will be effective as of February 19, 2002. Links to INS's announcement and a list of filing fees adjustments are available on our "Fingerprinting and Filing Fee Requirements" page at https://www.shusterman.com/toc-fp.html
Nonimmigrant Visa Form– The State Department has mandated that all visa-issuing posts use the new (8 ½ x 11″) DS-156 Nonimmigrant Visa Application in place of the old OF-156 form, effective immediately.
Nurses– Some state nursing boards, including California's, no longer require nurses to possess social security numbers in order to qualify for licensure. This enables nurses who have passed the NCLEX and have an offer of employment to obtain employment authorization first, and a social security card later.We are very pleased to report that between Thanksgiving and New Year's Eve, the average processing time for an I-140 filed on behalf of an RN fell dramatically from over six months to less than three months.We have declared January 2002 "Nurse's Month" in our office. We are offering free initial consultations for both RNs and their employers. See https://www.shusterman.com/intake_hospital.html  (Employers) for additional information.
1. February 2002 State Department Visa Bulletin
On January 9, we posted the February 2002 Visa Bulletin, the same day the State Department posted the dates on their web site.
The worldwide family-based numbers moved forward four weeks or less. The first and third preferences categories did not move at all. No category moved forward more than one month with the exception of the 1st (unmarried sons and daughters of U.S. citizens) and the 3rd preference category (married sons and daughters of U.S. citizens) for persons born in the Philippines, and the 4th preference (brother and sisters of U.S. citizens) category for persons born in India.
Most troublesome is the 1st preference category for persons born in Mexico which become "Unavailable" meaning that visa petitions may not even be submitted in this category. The State Department advised that "this category has become 'Unavailable' beginning in February, and will remain so for the remainder of the fiscal year."
The Visa Bulletin creates false expectations. For example, a U.S. citizen parent of a single adult son or daughter is led to believe that his or her child will be able to immigrate in a little less than three years since the current priority date for the worldwide family-based 1st preference category is March 1, 1999. The unfortunate reality is that the there has been no forward movement in this category since November 2000. The parents and children should be informed of this fact, and advised either to seek other means to immigrate or to reconcile themselves to the fact that they will have to live their lives in different countries.
Unless Congress acts to reform the family-based system, the 3.5 million persons waiting to immigrate to the U.S. based on approved family-based petitions should consider other options for immigrating.
All of the employment-based numbers remain current for the eighth consecutive month. The time to apply for your labor certification or visa petition is now. We predict that sometime during the year 2002, visa numbers for persons born in India, China and possibly the Philippines will again begin to backlog.
Diversity lottery visas will be available in FEBRUARY for persons with numbers below those shown in the following list:
AFRICA: AF 8,000
ASIA: AS 6,825 except Bangladesh 2,675
EUROPE: EU 8,100
NORTH AMERICA (BAHAMAS): NA 8
OCEANIA: OC 290
SOUTH AMERICA and the CARIBBEAN: SA 690
Diversity lottery visas will be available in MARCH for persons with numbers below those shown in the following list:
AFRICA: AF 10,050
ASIA: AS 7,100 except Bangladesh 3,250
EUROPE: EU 10,150
NORTH AMERICA (BAHAMAS): NA 8
OCEANIA: OC 345
SOUTH AMERICA and the CARIBBEAN: SA 825
For an explanation of what the categories, dates and symbols listed below mean, see
https://www.shusterman.com/greencardsthroughrelatives.html
and
https://www.shusterman.com/greencardsthroughemployment/
2. Immigration Government Processing Times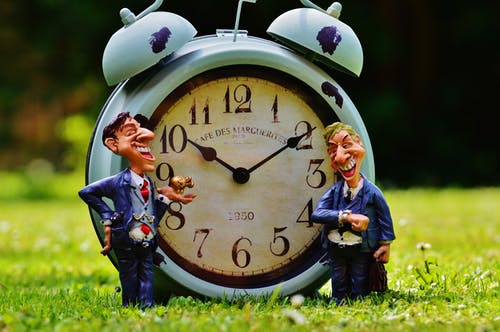 We link to the most recent immigration waiting times for each of the four USCIS Service Centers, the National Benefits Center and the Administrative Appeals Office. We also link to the processing times of all of the 83 USCIS District Offices and Sub-offices. We link to the Labor Department's page entitled "Processing dates for labor certification applications". Finally, we link to the State Department's "Visa Wait Times" page.
3. Legislation: Congress Acts To Improve E/L Visa Programs
On December 20, 2001, shortly before adjourning for the year, the Senate passed two bills which had been approved by the House of Representatives earlier in the year, H.R. 2277 and H.R. 2278.
H.R. 2277 permits spouses of E-1 treaty traders and E-2 treaty investors to be employed in the United States. Previously, spouses of E-1 and E-2 visaholders were not allowed to work in the United States no matter how many years they spent in our country. In fiscal year 1998, 20,775 E-1 visas were granted to treaty traders and their dependents while 9,457 E-2 visas were granted to treaty investors and their dependents.
H.R. 2278 would permit spouses of L-1 intracompany transferees to apply for employment authorization in the United States. The INS estimates that between 10,000 and 20,000 L-2 spouses would apply for Employment Authorization Documents (EADs) annually.
In order to apply for employment authorization, a spouse of an E-1, E-2 or L-1 visaholder would have to submit form I-765 to the INS and pay a filing fee of $100.
Congress amended the immigration laws to allow spouses of E-1, E-2 and L-1 visaholders to apply for employment in the United States because global companies were finding it increasingly difficult to relocate foreign nationals to the United States. These bills make relocation easier since spouses will not have to forgo their career, ambitions or a second income, which is increasingly necessary.
In addition, H.R. 2278 amended the law to allow those employers holding L-1 "blanket" petitions to transfer certain employees to the United States after they had been employed by the company abroad for six months rather than one year during the preceding three year period.
Over a decade ago, to make the L visa program more convenient for established and frequent users of the program, blanket L visas were first made available. If an employer meets certain qualifications, such as having received approval for at least 10 L visa professionals during the past year or having U.S. subsidiaries or affiliates with an annual combined sales of at least $25 million or having a workforce of at least 1,000 employees, the employer can receive preapproval to have an unlimited number of its key employees apply for L visas without the necessity of the employer having to submit individual petitions to the INS.
The complete text of both laws may be accessed on our "Immigration Legislation" page at https://www.shusterman.com/legislationusimmigration.html
The Committee Reports are available in PDF format at https://www.shusterman.com/pdf/hr2277rpt.pdf and https://www.shusterman.com/pdf/hr2278rpt.pdf
Other immigration legislation did not fare as well, particularly the proposed extension of §245i. After both houses of Congress agreed on compromise language, the Senate approved the bill. The House was set to vote on the §245i extension on the morning of September 11. That vote never occurred because of the terrorist attacks.
Attempts by the Administration to persuade the House leadership to attach the extension to another bill were derailed by immigration restrictionists who wrote a "Dear Colleague" letter containing a photograph of Mohammed Atta, one of the September 11th terrorists. This scare tactic was rebutted in a letter authored by Representatives Lincoln Diaz-Balart (R-FL) and Chris Cannon (R-UT) on December 20 which stated that
…any suggestion that temporarily extending 245(i) endangers our national security is unacceptable, unfortunate and not based upon truths or facts. The Bush Administration, with security concerns foremost in mind, continues to support extension of section 245(i). So should we.
However, Congress adjourned without passing an extension of §245i. Another legislative casualty was the "Enhanced Border Security and Visa Entry Reform Act of 2001".
Read about these and other bills by reading AILA's excellent "Washington Update" of December 21, 2001 on our "Advocacy Update" page at
https://www.shusterman.com/toc-advocacy.htm (Link is no longer operational.)
4. Litigation: En Banc Ninth Circuit Decision – ET Comes Home
Imagine, for a moment, that you have submitted an application for asylum. The Immigration Judge has denied your application, and you appealed this decision to the Board of Immigration Appeals (BIA). While your appeal is pending, you enter into a bona fide marriage to a citizen of the United States.
You and your spouse submit a visa petition and an application for permanent residence to your local INS office. An INS officer advises you that the INS has no jurisdiction to act on your application for adjustment of status unless you first withdraw your application for asylum. Acting on his advice, you write to the BIA and withdraw your appeal.
The INS accepts your application. However, while awaiting your interview, the INS sends you a letter to report for deportation. Then, a few days later, INS sends you a second letter requesting that you come into the office to be issued a work permit. You do so, and the permit is issued.
But what do you do about the deportation letter? It goes without saying that you should have retained an attorney to represent you. The advice that the INS officer gave you was clearly erroneous. Withdrawing your appeal simply reinstates the Judge's order that you leave the U.S. Any knowledgeable immigration attorney would have submitted a visa petition signed by your spouse to the INS. As soon as the INS approved the visa petition, the attorney would request that the BIA remand your case to allow the Judge to decide your application for adjustment of status.
But all of this is just "water under the bridge" at this point. Can't you submit a Motion to Reopen your case? Probably not. The law provides that unless the Judge or the BIA reopens your case on their own motion (sua sponte) or the INS agrees to submit a joint motion to reopen with you, you only have 90 days from the date of the final order in your case to ask that it be reopened.
This does not seem fair when your only mistake was relying on the advice of an INS officer. Should the courts follow the letter of the law "file your motion in 90 days or be deported"? Isn't there some notion that the law is supposed to be fair?
Fortunately, those federal courts which have ruled on this issue have held that fairness is written into the law by reason of the doctrine of "Equitable Tolling".
In a recent en banc (11 judge) decision by the U.S. Court of Appeals for the Ninth Circuit, the court, in a nearly unanimous decision, agreed. The Court held that the 90-day period for submitting a Motion to Reopen was "equitably tolled" because the person relied on the erroneous advice of an INS officer when he withdrew his appeal.
Significantly, the Court held that "We take as our starting place the presumption, read into 'every federal statute of limitation,' that filing deadlines are subject to equitable tolling." (Citations omitted.) The Court found that Congress, although aware of the doctrine of equitable tolling, did not intend to prohibit its application to the 90-day limitation on Motions to Reopen.
Following over 40 pages of detailed analysis, the Court reversed the BIA's denial of his Motion to Reopen, and remanded the case for the BIA to consider the merits of his motion to reopen.
The case, Socop-Gonzalez vs. INS, decided on December 5, was briefed by two very able attorneys, Robert Jobe and Hilary Han.
The government may seek review in the Supreme Court. However, if they do so, they will have to ask the Court to overturn the rule in two additional 9th Circuit cases and a 1st and 2nd Circuit case which also relied on the doctrine of equitable tolling in deportation cases.
Our law firm is currently in the preparation stage of two cases where the doctrine of equitable tolling will be invoked.
For links to deportation cases relying on doctrine of equitable tolling, see our "Deportation Defense" page at https://www.shusterman.com/deportationdefense.html and scroll down to "Equitable Tolling".
5. Immigration Trivia Quiz: Thank You, America And The World!
Quiz Removed
6. Navigation Bar: A Better Way To Find Immigration Information
With hundreds of sites on the web devoted to immigration law and procedure, how do you find the best information and ignore the rest?
The government sites are improving all the time, but each agency only provides you with a portion of the information you need. You have to consult the Labor Department site to learn how to apply for labor certification, the INS site to prepare a visa petition and the State Department site to learn the mechanics of obtaining an immigrant visa. Some of the government sites don't have centralized forms download pages and most don't post processing times.
Wouldn't it be great if there were one big "Immigration Central" or "Best of the Web" site which would link you with the most important pages of all government agencies that deal with immigration, allow you to download every conceivable type of immigration form, post the latest news and processing times, take you through the entire immigration process from temporary visas to permanent residence to U.S. citizenship, and which didn't require you to have an advanced degree in computer science in order to find information on whatever subject you were looking for?
Look no further than our new baby blue "Navigation Bar" located at the top of almost each page on our web site. We've done your homework for you! Here's how our "Nav Bar" works: The bar contains six subjects – from left to right, they are (1) Temporary Visas, (2) Green Cards, (3) Citizenship; (4) Waiting Times; (5) Government; and (6) Forms. Place your cursor on each of these categories, and observe that the background changes to a lighter shade of blue and the lettering changes from white to red. At the same time, a "menu" drops down to reveal a number of subcategories.
For example, place your cursor on the words "Green Cards". A drop-down menu reveals the following categories: (1) Through Relatives, (2) Through Employment; (3) Through Asylum, (4) Through Investment; (5) Green Card Lottery; (6) Through Amnesty; (7) Recent College Graduates; (8) Computer Professionals; (9) Physicians, (10) Nurses; and (11) Allied Health Workers.
Notice that most of these categories have a small white arrow on the far right. The arrow indicates the presence of a "submenu". Place your cursor on the words "Through Employment" and a submenu pops up to the right. This submenu contains the following categories: (1) Labor Certification, (2) RIR Regulations, (3) Extraordinary Ability; (4) Professors and Researchers, (5) Executives/Managers, (6) Exceptional Ability, and (7) National Interest Waivers.
Click on "Labor Certification" and the Nav Bar transports you to the best page on the Web on this subject, the "Foreign Labor Certification" page on the Labor Department's web site.
In creating the Nav Bar, we have chosen what we consider to be the best pages on the web in well over 100 different subject areas concerning immigration laws and procedures. The Nav Bar is a Work in Progress. We are constantly adding new pages to our menus, submenus and sub-submenus. We welcome your suggestions!
We hope that our Nav Bar saves you precious time and energy. It represents what we think is the best navigational tool found on any immigration web site, and supplements our "Alphabetical Site Index" and "Search Engine" on the "frame" on the left side of your screen.
7. Free GAO Reports Online On Immigration After September 11
The GAO is more than just an "accounting office". It is the investigative arm of Congress. It performs audits and evaluations of governmental programs and activities, including those relating to immigration and naturalization. It issues reports relating to the INS, the State Department and the Labor Department, all of which may be ordered online and free of charge.
To access the GAO website, click on legislationusimmigration.html and again on "General Accounting Office" (under "Legislation & Reports").
GAO reports may be read online. Caveat: Many GAO reports are PDF files. You need to download a free copy of Adobe Acrobat Reader to access PDF files. Summaries of the GAO reports are also available online. Some GAO reports, most of which were published after September 11, relating to immigration which may be of interest to readers of SHUSTERMAN'S IMMIGRATION UPDATE include:
A. Compact of Free Association: Negotiations Should Address Aid Effectiveness and Accountability and Migrants' Impact on U.S. Areas by Susan S. Westin, Managing Director, International Affairs and Trade, before the Senate Committee on Energy and Natural Resources. GAO-02-270T, December 6.
http://www.gao.gov/products/GAO-02-270T
B. Customs and INS: Random Inspection Programs Can Be Strengthened. GAO-02-215R, December 3.
http://www.gao.gov/products/GAO-02-215R
C. Illegal Aliens: INS's Processes for Denying Aliens Entry Into the United States. Statement for the record by Richard M. Stana, Director, Tax Administration and Justice, before the Permanent Subcommittee on Investigations, Senate Committee on Governmental Affairs. GAO-02-220T, November 13.
http://www.gao.gov/products/GAO-02-220T
D. Securing America's Borders: INS Faces Information Technology Planning and Implementation Challenges by Randolph C. Hite, director, information technology systems issues, before the Subcommittee on Immigration and Claims, House Committee on the Judiciary. GAO-02-148T, October 11.
http://www.gao.gov/products/GAO-02-148T
E. North American Free Trade Agreement: U.S. Experience with Labor, Environment, and Investment Dispute Settlement Cases. GAO-01-933, July 20.
http://www.gao.gov/products/GAO-01-933
F. Immigration Benefits: Sixth Report Required by the Haitian Immigration Fairness Act of 1998. GAO-02-114R, October 22.
http://www.gao.gov/products/GAO-02-114R
G. Immigration and Naturalization Service: Overview of Recurring Management Challenges by Richard M. Stana, Director, Justice Issues, before the Subcommittee on Immigration and Claims, House Committee on the Judiciary. GAO-02-168T October 17, 2001
http://www.gao.gov/products/GAO-02-168T
H. Foreign Relations: Migration From Micronesian Nations Has Had Significant Impact on Guam, Hawaii, and the Commonwealth of the Northern Mariana Islands. GAO-02-40 October 5, 2001.
http://www.gao.gov/products/GAO-02-40
Each of the above reports, and many others, may be accessed by clicking on
https://www.shusterman.com/legislationusimmigration.html
and scrolling down to "How to Search for GAO Reports" (under "Legislation & Reports"). At the scroll box, highlight "GAO Reports"; and under search terms, type in the word "immigration" and click "Submit".
The GAO may also be contacted by snail mail at P.O. Box 37050, Washington, DC 20013; by phone at (202) 512-6000; or by fax at (202) 512-6061.
8. Web Site: Labor Department's ETA Revamps Web Site
During December 2001, the Department of Labor's Employment Training Administration (ETA), the agency that administers the labor certification program unveiled its new and improved web site.
The ETA site is divided into the following sections and subsections:
(1) About Foreign Labor Certification (FLC)
Mission
Organization
How Do I…?
Policies and Regulations
(2) Hiring Foreign Workers
Permanent
H-1B – Specialty Occupations
H-1C – Temporary Registered Nurses
H-2A – Temporary Agricultural Workers
H-2B – Temporary Non-Agricultural Workers
D-1 – Crewmen
(3) Forms And Instructions
ETA-9035 – Labor Condition Application For H-1B Workers
ETA-750A & B – Application For Alien Labor Certification
All Forms
(4) Prevailing Wage Information
Online Wage Library (OWL)
OWL Downloadable Files
Adverse Wage Effect
OES Dictionary Of Occupations
Online Davis-Bacon Wages
SCA Occupational Directory
(5) Processing Times
For Regular And RIR Labor Certifications
For Labor Condition Application
For Temporary Labor Certification (H-2A & B)
DOL Regional Processing Times
SESA State Processing Times
(6) Related Links
Immigration And Naturalization Service
Department Of State
Department Of Labor
Prevailing Wage Information
American Immigration Lawyers Association
Commission On Graduates Of Foreign Nursing Schools
State-By-State Nursing Boards
It is a pleasure to have information regarding the labor certification and the LCA process centralized on one web site. We commend the ETA for creating a single page for downloadable forms and another for processing times. See ETA's excellent FAQs on labor certification, H-1Bs, H-1C nurses, H-2A agricultural workers, H-2B non-agricultural workers and D-1 crewmembers.
One of our paralegals commented that the new ETA page is "certainly a step in the right direction, consolidating some of the most important wage sources for H-1B's and labor certification. It's a great help to be able to access the OES, Davis-Bacon and Service Contract wages from the same launch page. There are also improved FAQ's and better overall cross-referencing to related topics. The prevailing wage "How-to" information even includes contact information and links to the web pages of the state agencies that provide the determinations."
9. Chat Schedule, Transcripts, Audios & Videos
Deleted
10. Answers To December's Immigration Trivia Quiz
Quiz Removed
Less than a day after the December 2001 issue of SHUSTERMAN'S IMMIGRATION UPDATE was e-mailed to our subscribers, we got the following (extremely kind!) letter in response to our Immigration Trivia Quiz:
Dear Mr. Shusterman:
The name of the young man in the photograph is GUY TAYLOR. On November 22, 2000, he became a legal resident of the United States thanks to your outstanding efforts in securing a private bill on his behalf. He could not be a baggage handler because under the new law the job requires US citizenship, and he is a Canadian.
Guy stated his desire to serve our country long before his dream of attaining US residency became a reality. I feel very proud of him for keeping his promise, and very grateful for his commitment in our war against terrorism. US citizenship must be expedited for this fine man who is an example for all the young people of this great nation.
Congratulations are also extended to you for all your work on behalf of Guy. He truly deserved it and surely you feel very rewarded… I just felt moved to write to you because Guy's Story was very special and has a happy ending. Furthermore, in an interesting twist, it inspired me to help a family with a different story but with the same compelling humanitarian factors. I do not know if you remember, but I e-mailed you about it. I used your detailed accounting of Guy's case as a guide. One of our State Representatives has taken interest in the case and we are actively preparing a set of papers that his office has requested. We are working the case on a pro bono basis, with the help of a local attorney and the Mexican Consulate.
As you see, your good work has bore fruit and touched the lives of many people. The fact that you spend so much time working on your web page to bring up-to date information to your readers, and your generosity in sharing your extensive knowledge, speak highly of your values. Keep up the good work and God bless you.
Sincerely,
America Alas
TCIAS Director
Editor's Note: For additional information about Guy Taylor, see
https://www.shusterman.com/canadianorphangetsgreencard.html
For biographical information about our winner America Alas, a past quiz winner, see
https://www.shusterman.com/newsletterusimmigrationfebruary2000.html#10
Carl Shusterman
Certified Specialist in Immigration Law, State Bar of California
Former U.S. Immigration & Naturalization Service Trial Attorney (1976-82)
Board of Governors, American Immigration Lawyers Association (1988-97)
Phone: (213) 623-4592 Fax: (213) 623-3720
Law Offices of Carl Shusterman, 600 Wilshire Blvd., Suite 1550
Los Angeles, California 90017
Those who would trade freedom for security do not deserve either."
– Benjamin Franklin
Newsletter US Immigration Update January 2002 – Quick Links
About Us
Back Issues of Our Newsletter
Citizenship
Client Testimonials
Forms Download
Green Cards
Job Search
PERM
Processing Times
Schedule a Legal Consultation
Subscribe to Our Newsletter
Success Stories
Temporary Visas
Visa Bulletin
January 9, 2002
Disclaimer: This newsletter is not intended to establish an attorney-client relationship. All information contained in this newsletter is generalized. Any reliance on information contained herein is taken at your own risk.